Attention all lovers of Mexican cuisine, the much-awaited time of year is finally here! It's time to indulge in all your favorite Mexican and Tex-Mex recipes and revel in the spirit of Cinco de Mayo! Whether hosting a grand feast or planning an intimate gathering, this list covers it.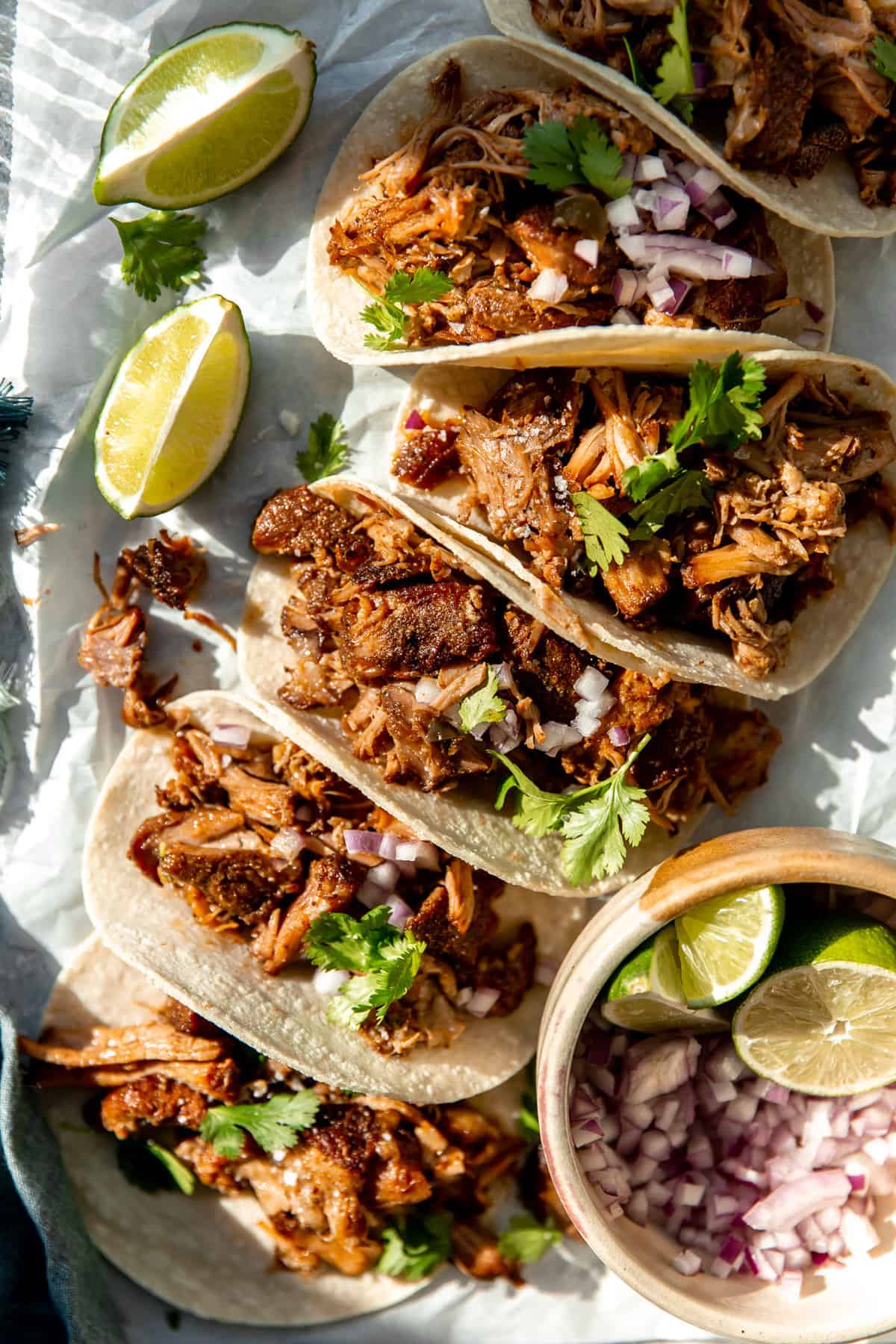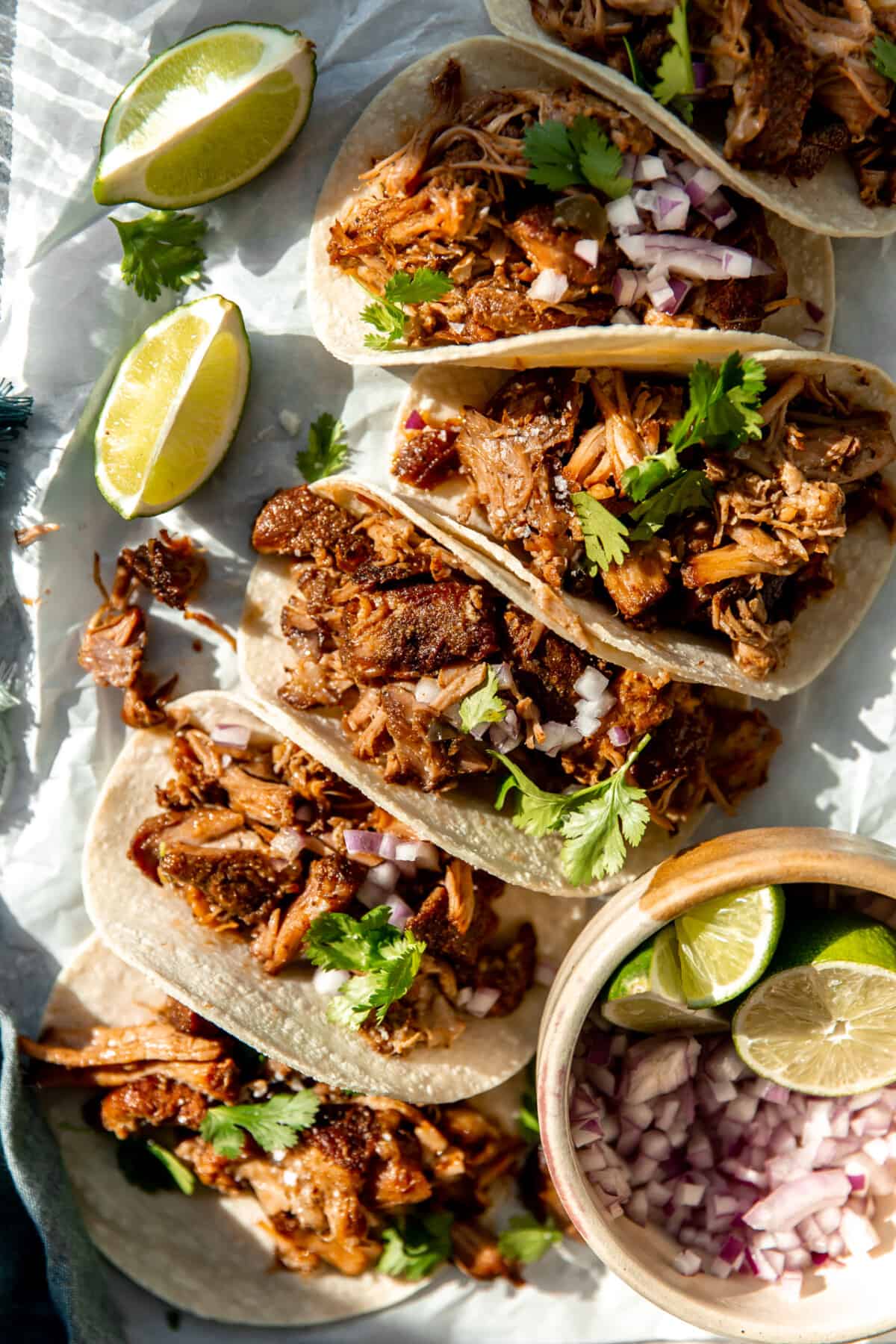 What is Cinco de Mayo?
Cinco de Mayo, which translates to the "Fifth of May" in English, is a holiday in Mexico commemorating the Battle of Puebla Day. Nevertheless, this historical event was a momentous occasion where the Mexican army achieved a glorious victory over the mighty French Empire in 1862.
Beyond being a mere victory, Cinco de Mayo represents a momentous triumph of the native Mexican people over foreign invaders. It has come to symbolize the grit and resilience of Mexican culture. For more, here's an article about Cinco de Mayo History.
In the US, this day has become a heritage and cultural celebration of Mexico, with many people celebrating the beautiful culture with Mexican recipes, fiestas, mariachi music, and margaritas.
SaveSave
Salsas & appetizers
No fiesta is complete without a generous spread of salsas and dips filling the table. These delectable condiments are versatile enough for dipping, dolloping, and layering flavors onto various dishes. So whether you prefer mild or spicy, chunky or smooth, there is always a salsa or dip to suit your taste buds.
With a wide array of colors, textures, and flavors, these condiments will entice your guests to indulge in the festive spirit.
Main Course (Tacos, Enchiladas & More!)
When it comes to the perfect main dish for your fiesta, look no further than these mouth-watering options that will surely please everyone at the table.
One of our favorites is tacos, a Mexican staple, a popular choice for their versatility and ease of customization. Other main Mexican dishes worth trying include tamales, Chile rellenos, and Birria.
Side Dishes
Every Mexican meal is made complete with some delicious and flavorful side dishes to complement the main course. So whether you're serving up tacos, enchiladas, or any other Mexican main dish, these side dish recipes will add a layer of taste and authenticity to your Cinco de Mayo celebration.
From the classic Authentic Refried Beans, fluffy and flavorful Cilantro Lime Rice, and the most popular Mexican Street Corn, there's a side guaranteed to complete your meal.
Drinks & cocktails
Whether you prefer non-alcoholic drinks or cocktails, there's something here to please everybody.
If you're looking for a non-alcoholic beverage, the agua frescas, and horchata are always popular choices. The refreshing and sweet flavors will quench your thirst and satisfy your taste buds.
Meanwhile, cocktail enthusiasts will delight in frozen margaritas, classic margaritas, and fresh grapefruit Palomas. These drinks are the perfect combination of tart and sweet. They will add a fun and festive element to your Cinco de Mayo celebrations.
Authentic Desserts
No celebration is complete without indulging in sweet treats, and Cinco de Mayo is no exception. Mexican cuisine boasts many delicious and unique desserts that will satisfy your sweet tooth.
From the puffy and flaky sopapillas served with a drizzle of sticky, sweet honey to the cold and creamy Tres Leches Cake soaked in a rich three-milk mixture, there is a treat for everyone!