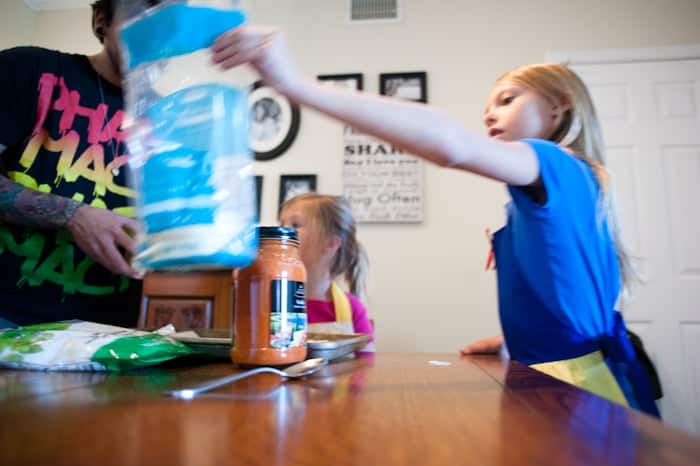 Hey y'all. My name is Serene and I'm the cook, photographer, and blogger behind House of Yumm.
Let's start with the basics shall we?  I am American by birth, California to be exact, a super small town up in the mountains by Oregon.  And I'm Texan by the Grace of God.
I love Texas, the people here are the nicest.  The cities here are the most fun.  And the food??!  Don't even get me started on the food.
My husband and I live here with our 5 kids.  Yep.  4.  3 girls 2 boys.
Soooo now is the part where I tell you what kind of food you can expect to find here on my little blog.  To be honest I sometimes feel as scattered in the kitchen as I feel in the rest of my life.  I love food.  I love cooking food.  I love giving my family a home cooked meal. And I like to think that the food I create has a little bit of Texas Charm to it.
I'm not all about fancy ingredients and difficult steps.  I'm in a season of my life where I just honestly don't have the time for that.  Someday.  But for now, while most of my cooking is done with a baby on my hip and a little ones underfoot I keep things fairly simple.  Which doesn't mean that if I'm given a little extra time in the kitchen I won't attempt to create some beautiful foods like this Lemon Cream Crepe Cake.  But most of the time I'm bringing out a tray of these Cuban Sliders to feed the masses (and by masses I mean my family).
My husband is Hispanic and we have a deep love for Tex Mex flavors and all things Texan, which plays a huge part into the food we eat.  I love sharing family recipes from both my family and my husbands.   I have so many memories growing up of my mom making certain recipes like, banana bread, and apple bread.  And then there are the recipes that I get to learn from my husband's family like these homemade refried beans!
If you read all of that..thanks so much!!  I hope you enjoy exploring the recipes here.  Stick around there's plenty more of them coming!  Leave me a comment when you try something to let me know how you liked it..or didn't 😉