Texas Style Nachos
Texas Nachos!  Enjoy nachos the way the Texans do!  This simple dish is the perfect snack or appetizer to satisfy your mexican food cravings.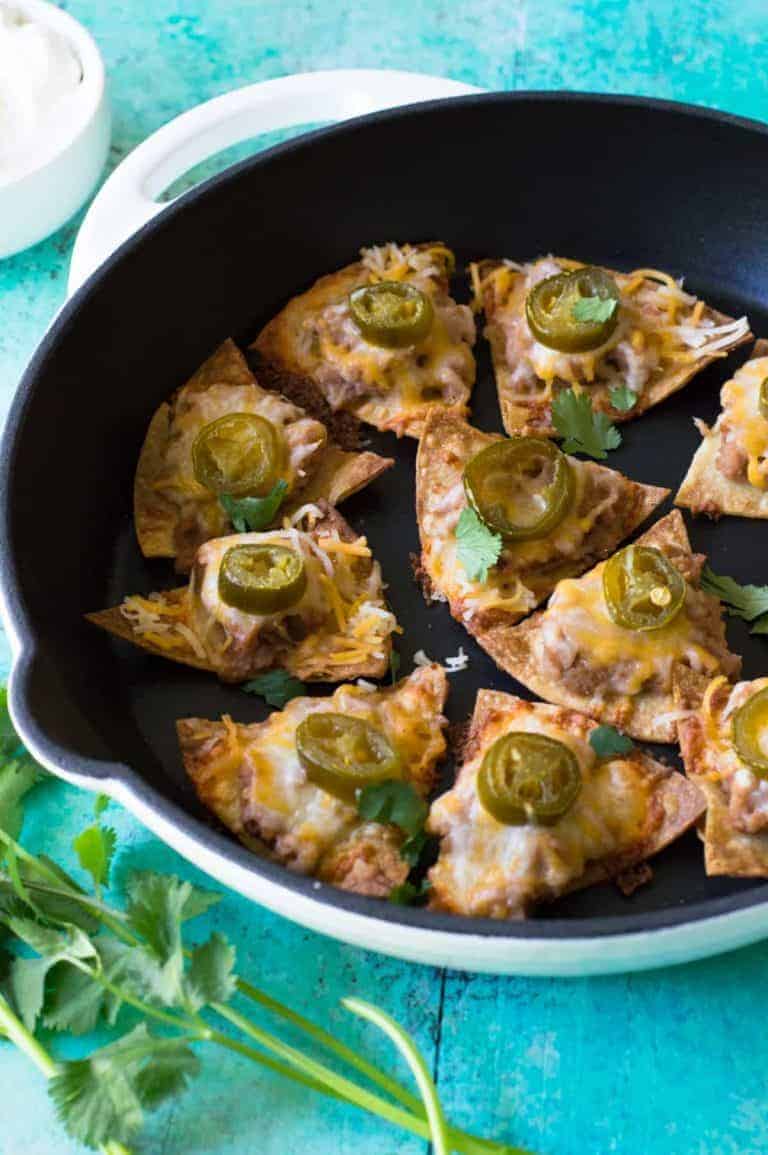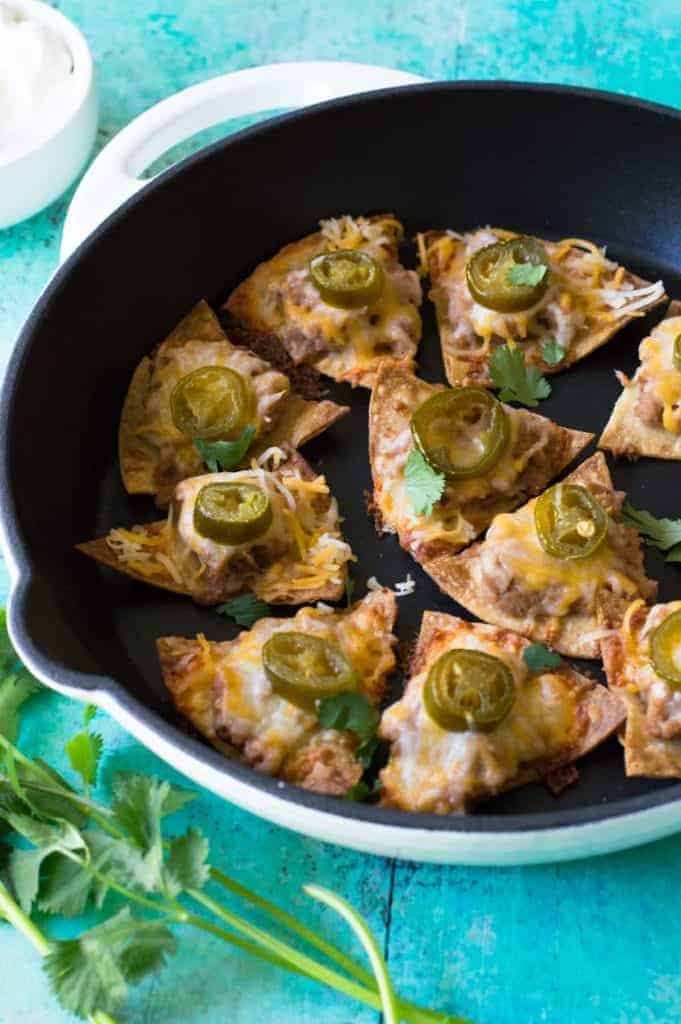 Texas Nachos.  Have you ever been in Texas and ordered nachos??  If you haven't spent much time in Texas and you ordered nachos, you might be a little surprised at what you're served.  They're not the typical pile of chips loaded with toppings all kind of heaped up like a mountain of tex mex.
Nope.  Texas Nachos are a little more simple.  A little more intricate in their preparation.  They don't just load everything up by the handful and spoonfuls.  Each chip is laid out and each chip is prepared on it's own.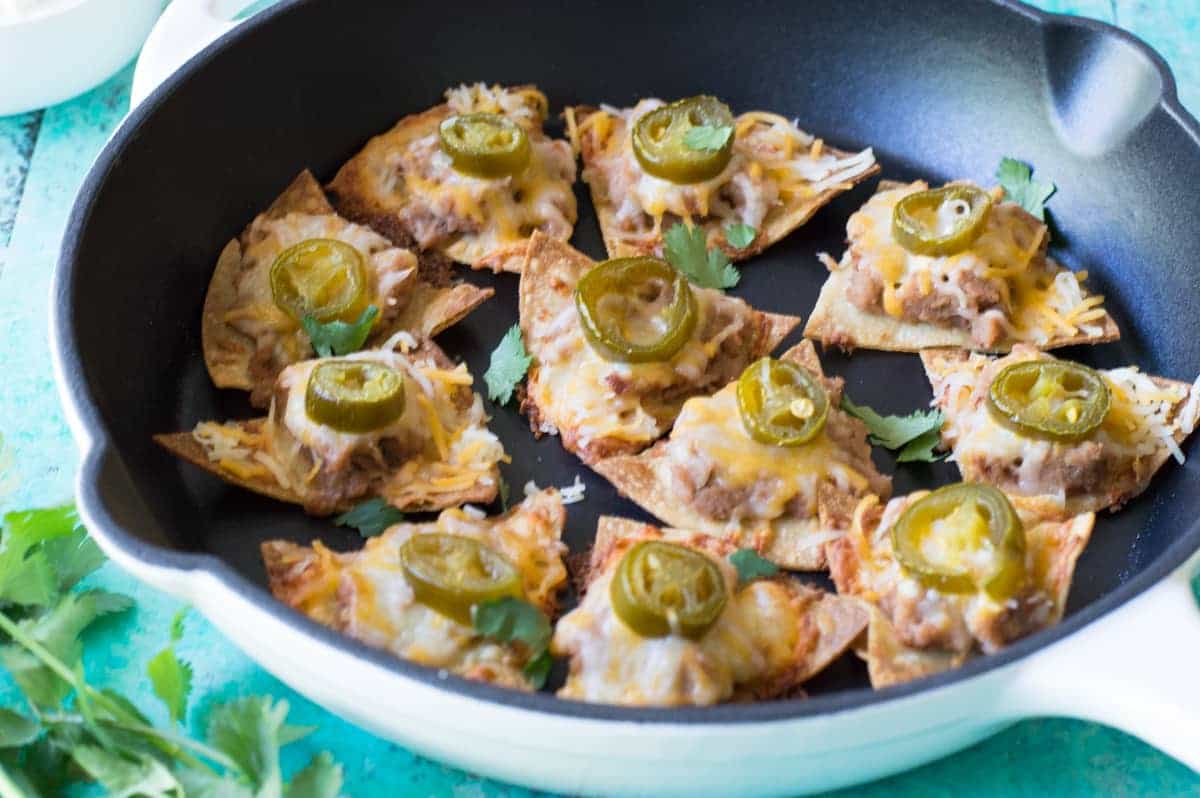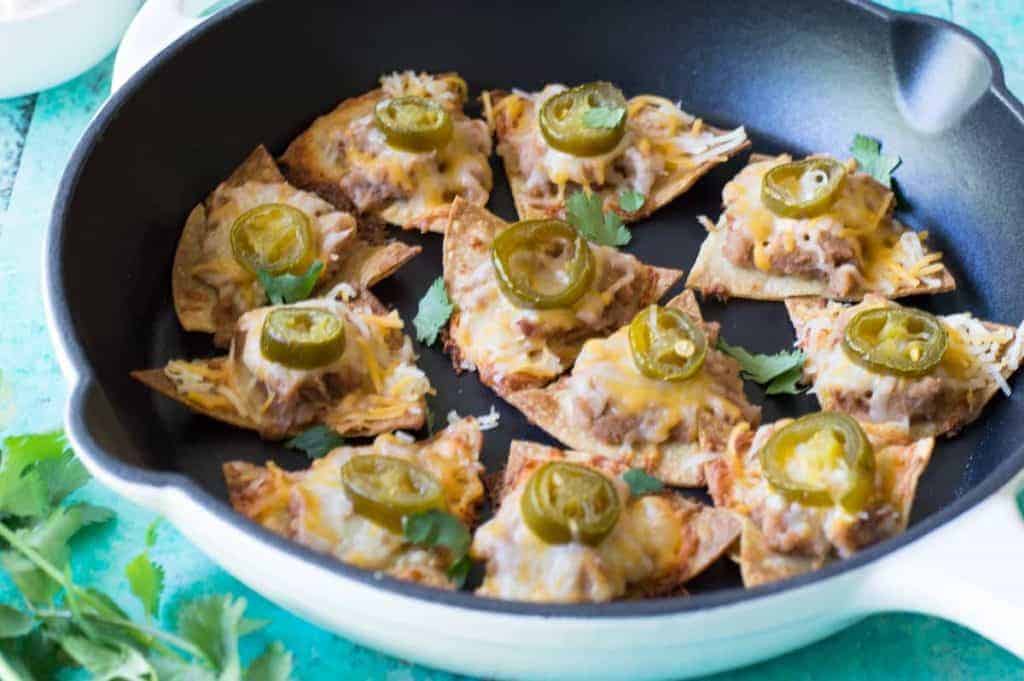 Typically you will see these nachos with the classic cheese and pickled jalapeno.  However, I think a lot of places load them up with a few more toppings now.  My version here is kind of in the middle.
When my husband and I first started dating he lived in Texas and I was living in California.  On one of my visits to the state of Texas to see him, he took me to this little place in Dallas where we ordered nachos.  This was my first experience with Texas Nachos.  The chips were loaded up with refried beans, cheese, pickled jalapeno, sour cream and guacamole.  They were sooooo good!!
I've loved the look of Texas style nachos since then.  The worst part of the nachos you find in most other places is that there never seems to be enough toppings for the chips.  Ever run out of toppings and then you just have tortilla chips left over?  Or am I the only one scraping the cheese off the side of the plate trying to stretch it out so I can continue enjoying my food?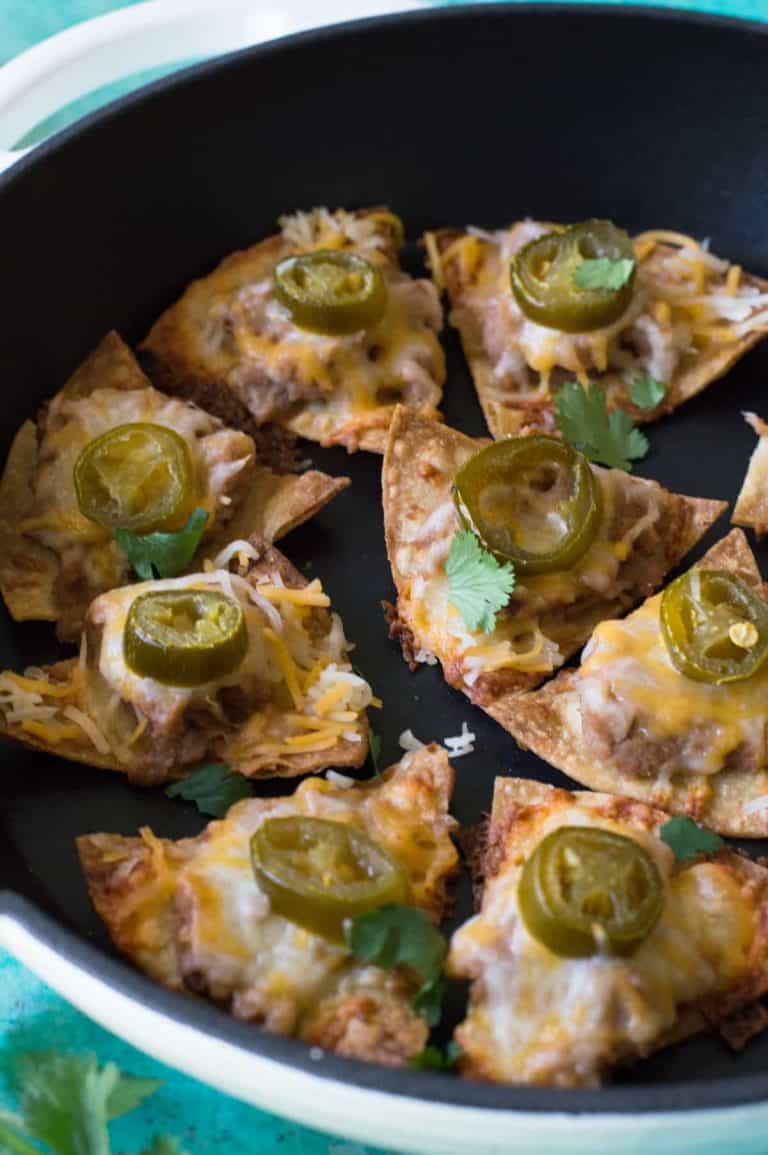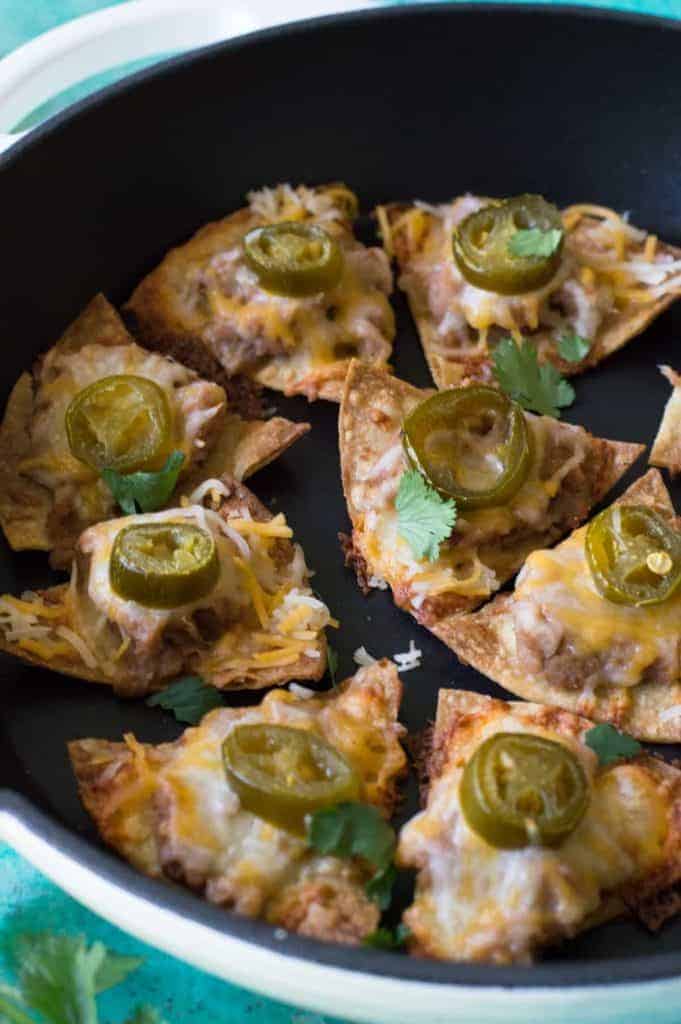 With these Texas nachos that is not an issue!!  Each chip is fully loaded all on it's own.  If you ask me, that's how it should always be!
Texas Nachos Recipe first appeared on Food Fanatic.
House of Yumm is a participant in the Amazon Services LLC Associates Program, an affiliate advertising program designed to provide a means for us to earn fees by linking to Amazon.com and affiliated sites.