Chile Rellenos
Chile Rellenos. A Step by Step walkthrough on how to make the BEST Chile Rellenos! A fried chile stuffed with cheese and smothered in a red spanish style sauce.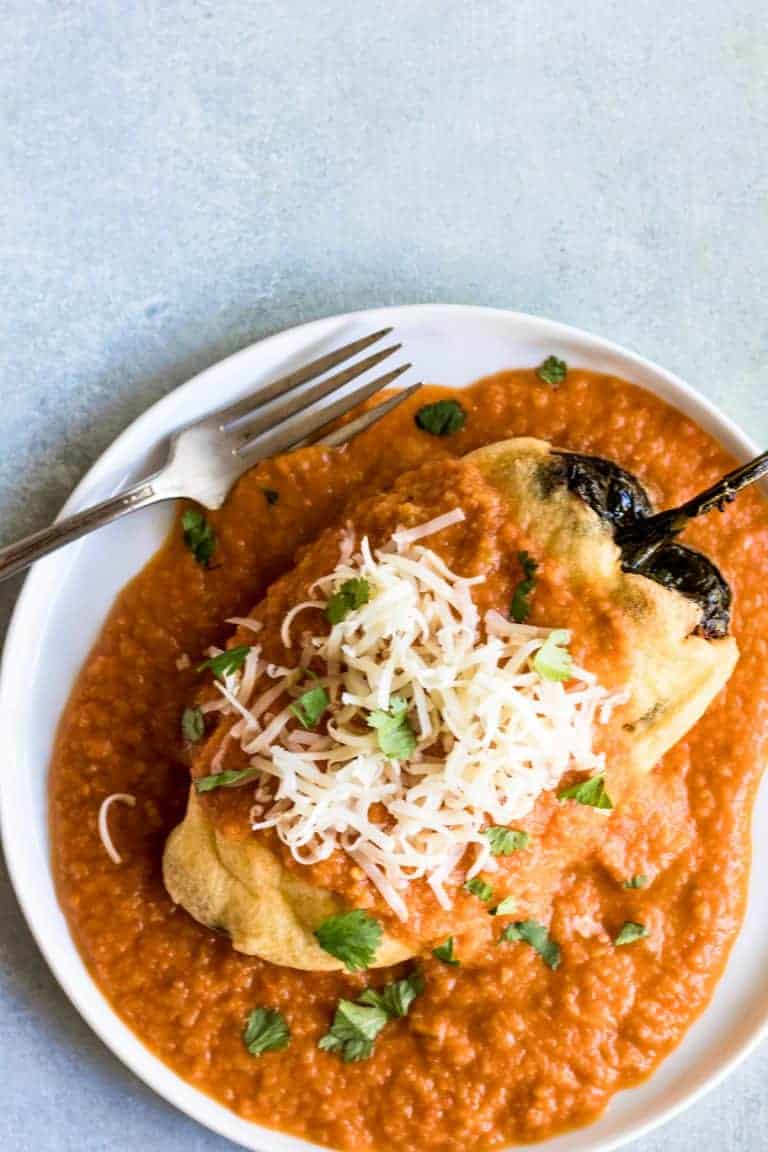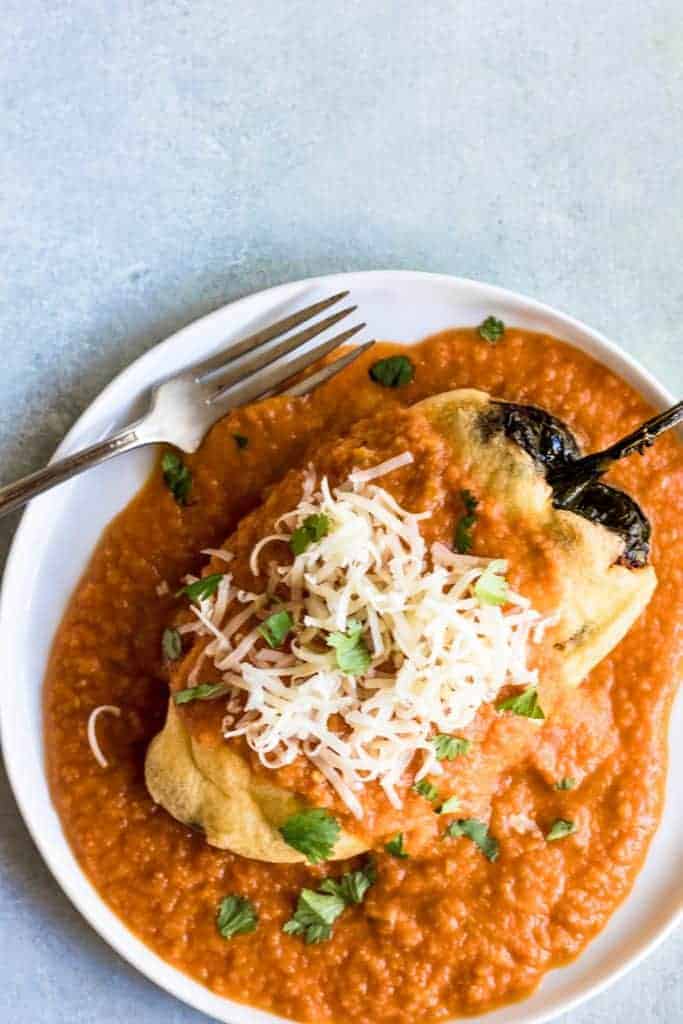 Chile Rellenos are one of my husband's all time favorite Mexican dishes. And they have become a Christmas tradition for us thanks to some friends of ours who make some for us every year! It's basically a chile pepper that is filled with cheese, coated with batter and fried. I mean, where can we go wrong?
What peppers do I use for Chile Rellenos?
The peppers that I used for this dish are poblano chiles, which is fairly traditional. The reason? It has a wonderful large size to it and a mild flavor and heat.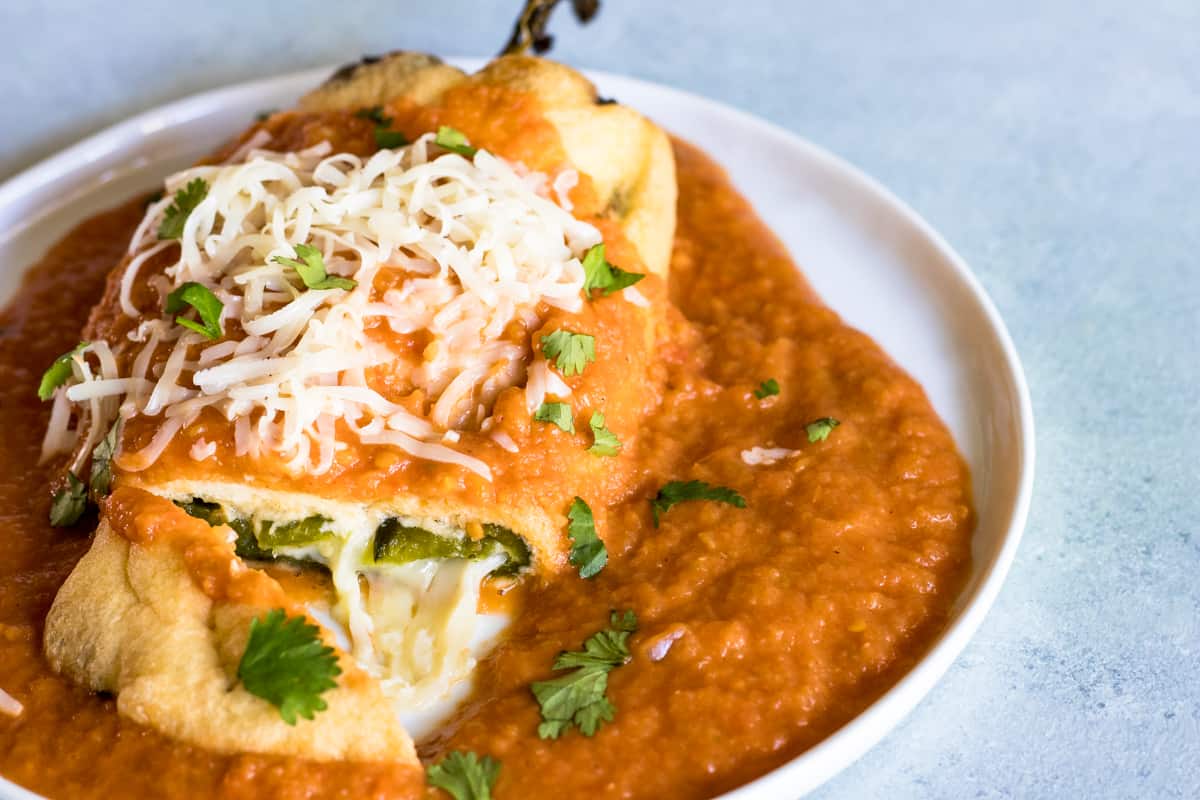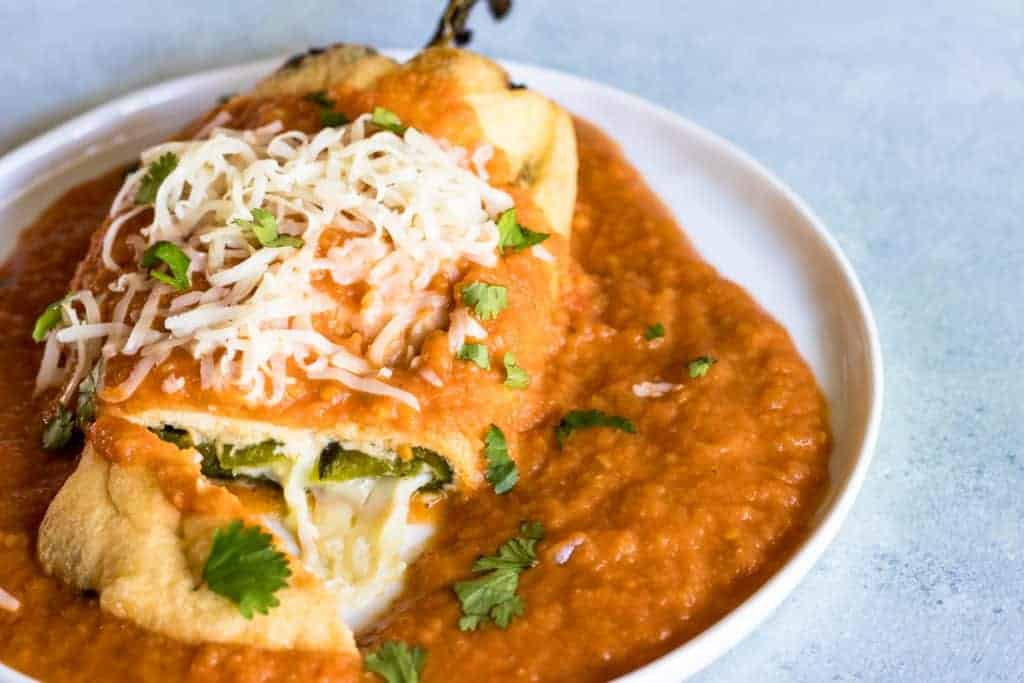 How do I make a Chile Relleno?
Roast the peppers prior to stuffing them this helps to give a charred flavor to the pepper and makes it easy to peel the skin off. The best way to get the skin off of the peppers is to stick them in a sealed plastic bag or a sealed tupperware after roasting.
This traps the steam and softens the skin making it easy to just grab and peel the skin off. I also find it easy to use a paring knife and scrape the skin off. To be honest, this is the most time consuming part of the process. Peel the skin off the pepper and then carefully slice them open, remove the membranes and seeds. This will help keep the dish from being too spicy.
What do I stuff Chile Rellenos with?
Once the peppers are prepared you can stuff them! These ones are stuffed with cheese, which is my husband's favorite way. You can also stuff them with some shredded chicken, or pork, or even some mexican style brisket if you wanted!
How do I make Chile Relleno batter?
For the batter it's just egg and flour. Separate the eggs so that the egg whites can be beaten and added to the batter, making it so light and fluffy.
The ratio is that you want to use 1 tablespoon of flour per egg you use to make the batter. Then dip the stuffed chiles into the batter and fry. I've also seen people who fry up the batter, almost like an omelette and add the chile pepper to it and fold it all together. I haven't tried that method yet myself, some say it's easier though than frying.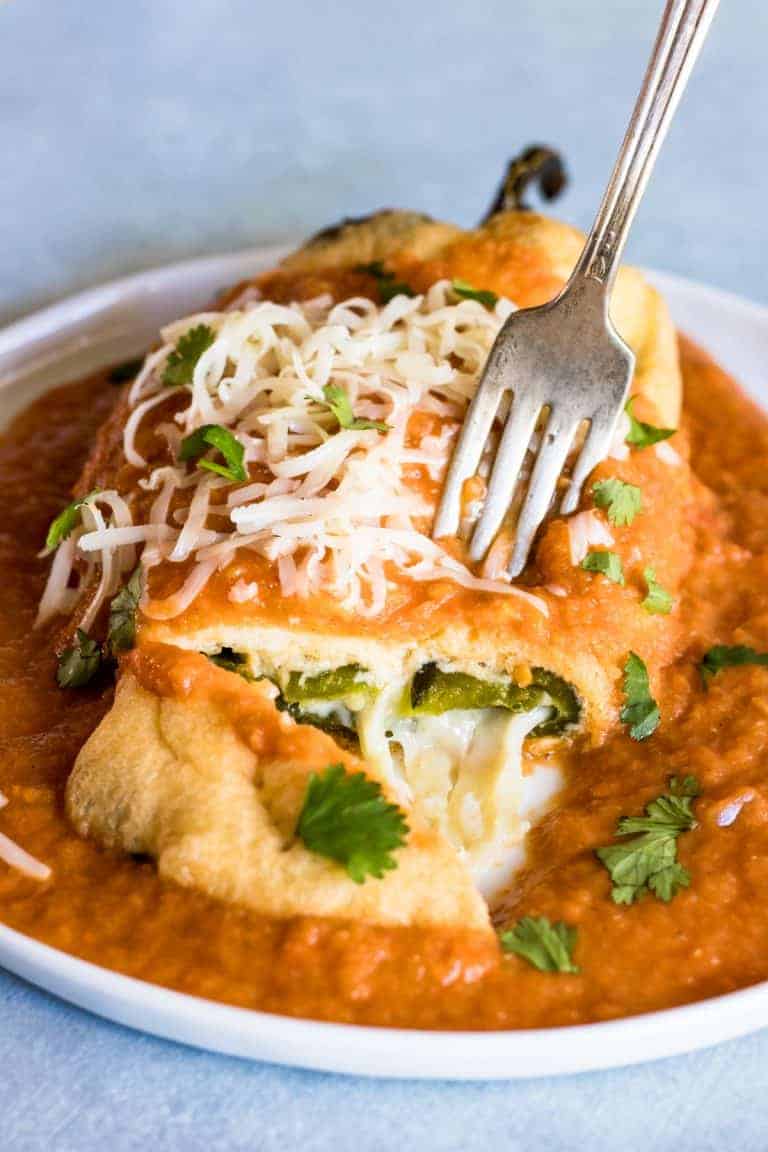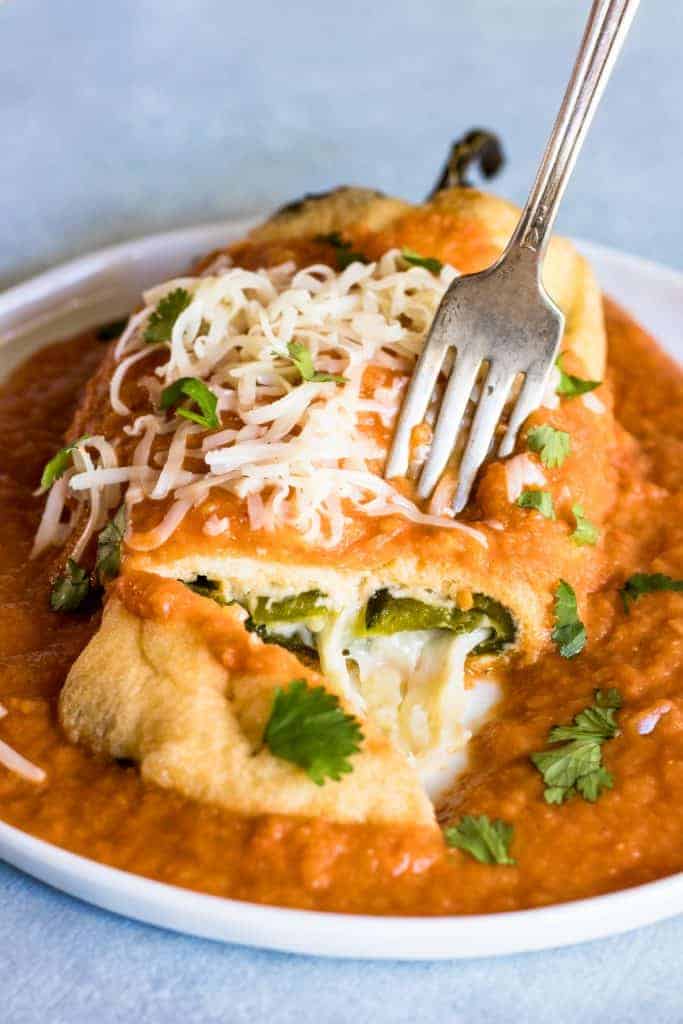 Chile Relleno Sauce:
The sauce it personally my all time favorite! It's a recipe that was originally printed by Gebhardt's in the 1930's. A classic name in Tex Mex cuisine.
They still make the BEST and ONLY chili powder I will buy. But the sauce is basic and so good. It's a combination of onion, bell pepper, garlic, tomatoes, and cooked up with a roux to make it thick. Send it through the processor to make it all smooth and creamy.
It's a mild sauce that is great for chile rellenos, and is pretty much perfect on all foods.
And if you have a love for chile rellenos, make sure you check out the Chile Relleno Soup recipe too!
House of Yumm is a participant in the Amazon Services LLC Associates Program, an affiliate advertising program designed to provide a means for us to earn fees by linking to Amazon.com and affiliated sites.