Sopapilla Cheesecake Rolls!  This easy to make dessert recipe uses pre-made crescent roll dough!  These rolls are bursting with a creamy cheesecake filling and topped with cinnamon and sugar!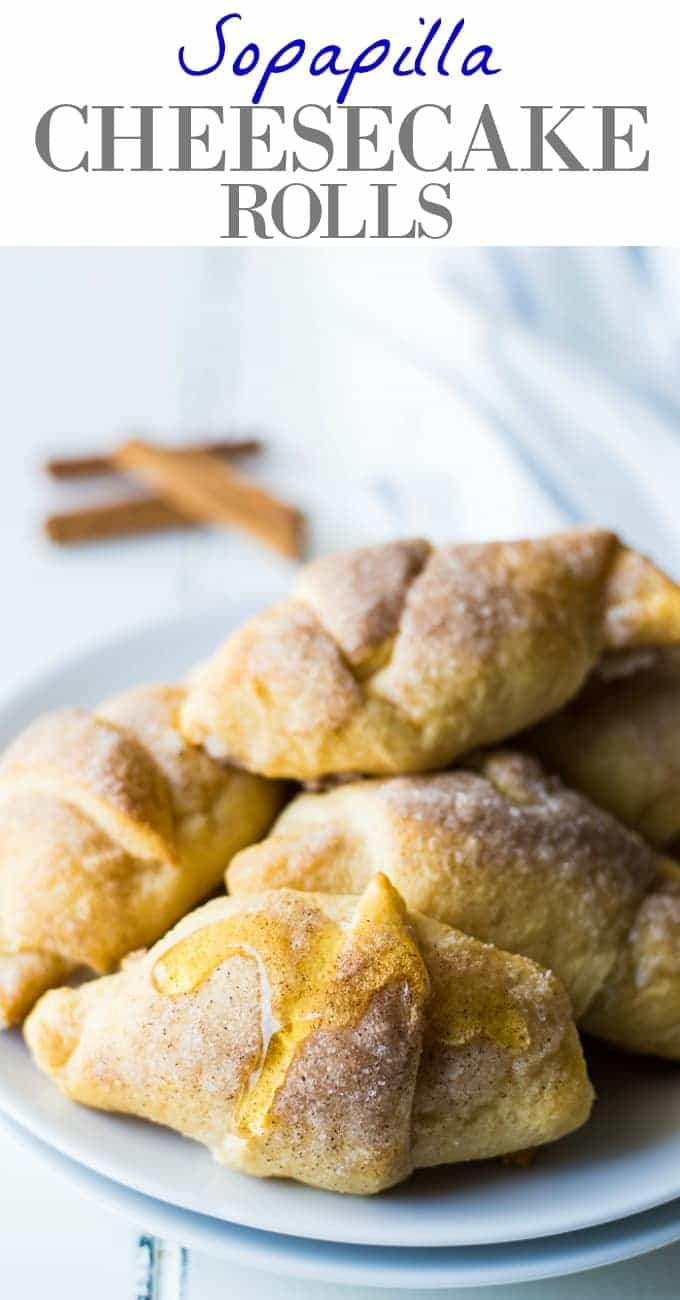 Sopapilla Cheesecake Rolls!  Yes please!  Typically people make sopapilla cheesecake bars.  Which are wonderful.  Have you had them?  It's made with crescent rolls, a layer of cheesecake and tons of cinnamon and sugar.  Where can you go wrong?  I decided to change my version up a little bit and make it portable.  I still formed the dough into crescent rolls, but hidden inside the crescent rolls is the cheesecake, like a wonderful secret treasure.  Plus there's tons of cinnamon and sugar on the outside.  A little honey drizzle and it's complete.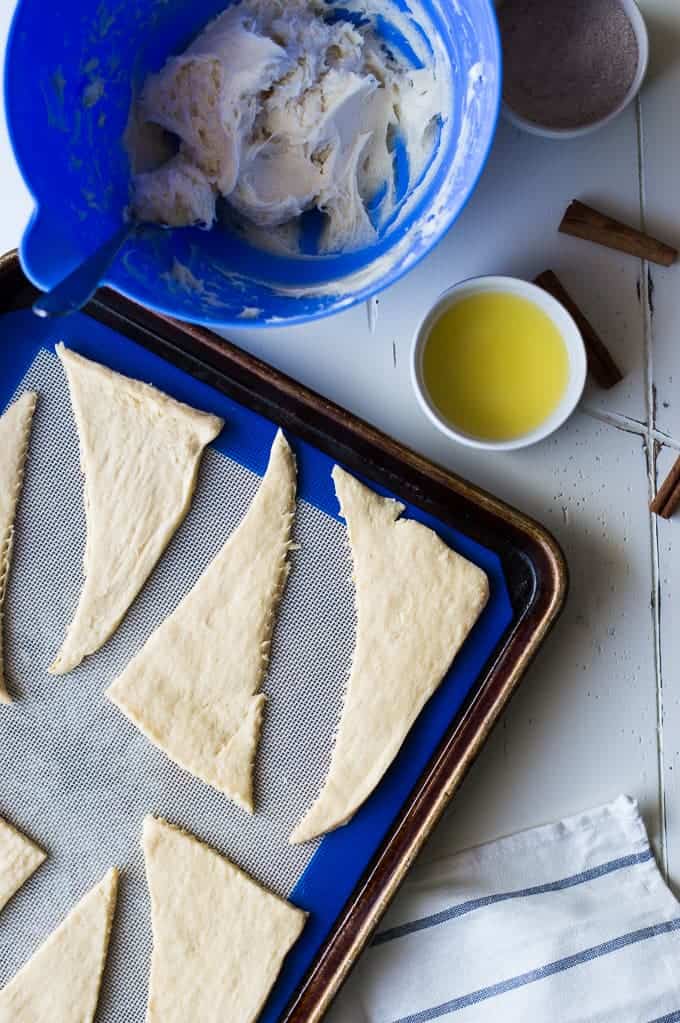 These start with premade crescent roll dough.  Which definitely saves a lot of time in the kitchen.  And makes us all one step closer to enjoying these little sopapilla cheesecake rolls.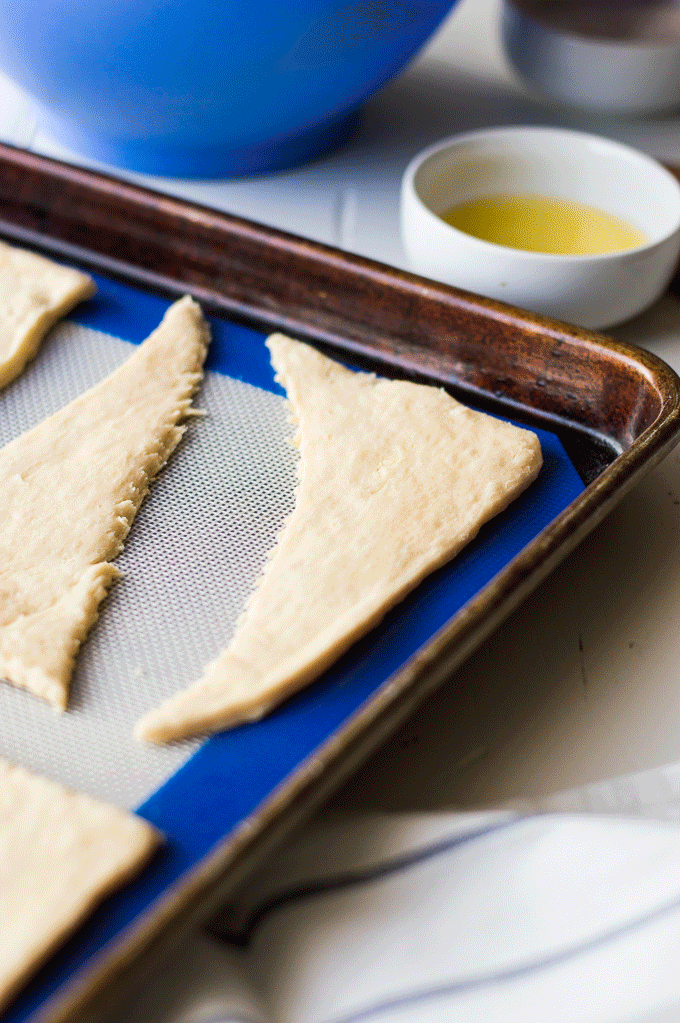 The cheesecake filling is super simple to put together.  It's possibly the easiest cheesecake I have ever made.  Just mix up some cream cheese, sugar, and vanilla extract.  It's perfect for baking within these rolls.   Just imagine the possibilities.  You could use any flavoring instead of vanilla if you wanted to make these lemon, or strawberry, or even add a little chocolate.  The possibilities are endless!!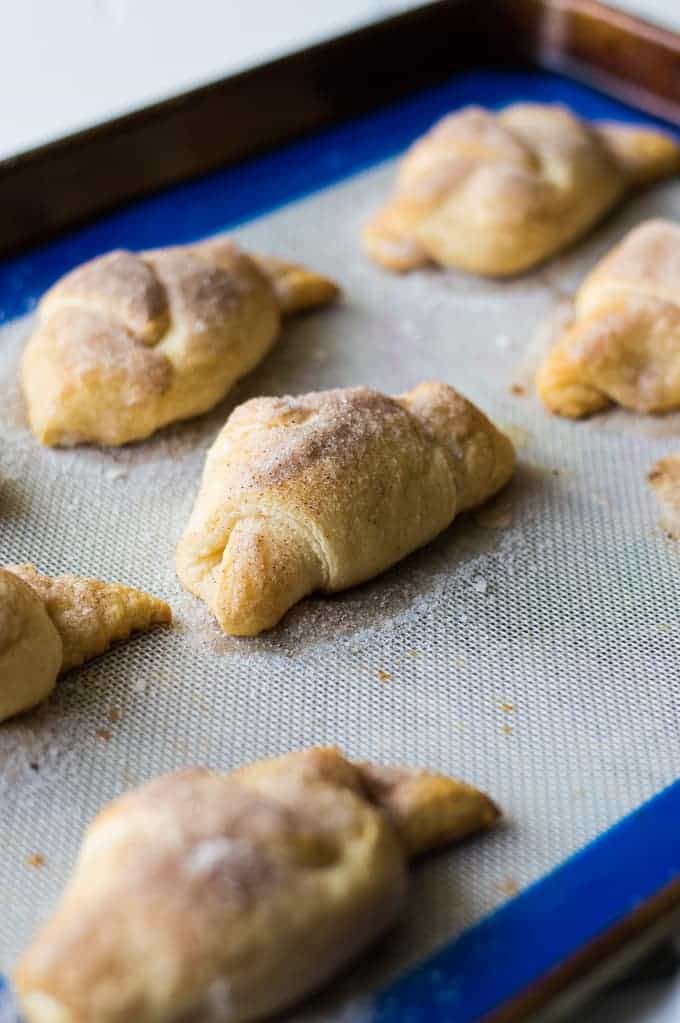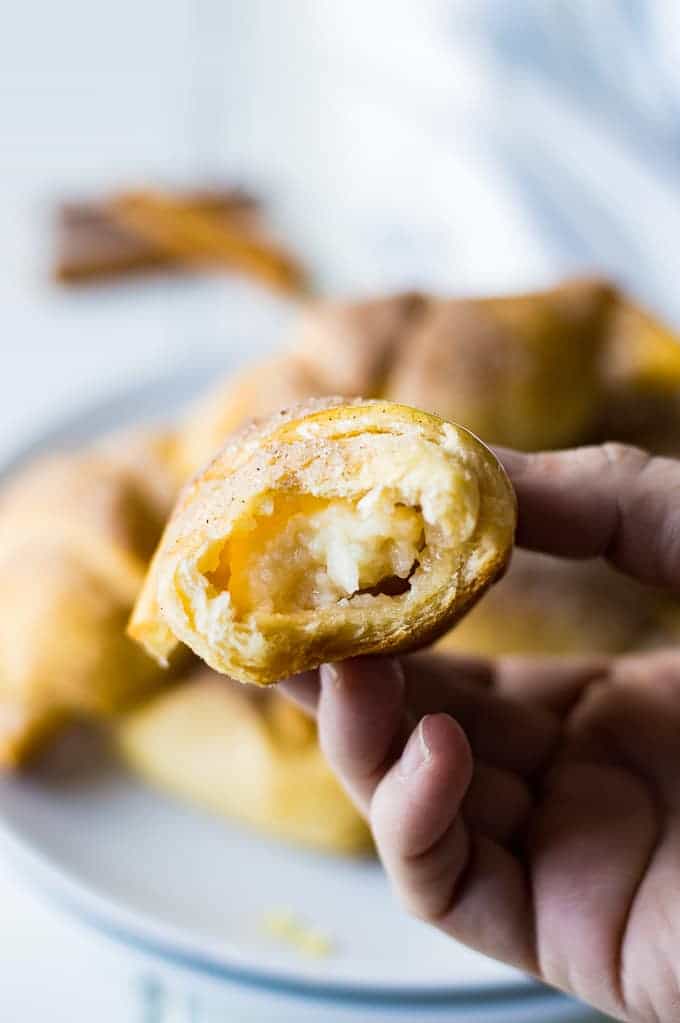 And just look how perfect they end up!!  These sopapilla cheesecakes are best when served warm and with a drizzle of honey.  In my experience they never last long enough around the house to be cold though.
I hope you enjoy the recipe!  You can follow along with me and never miss a recipe by signing up for my newsletter.  Follow me on Instagram and tag #houseofyumm so I can see all the recipes you make.  Plus follow me on snapchat! @houseofyumm 💜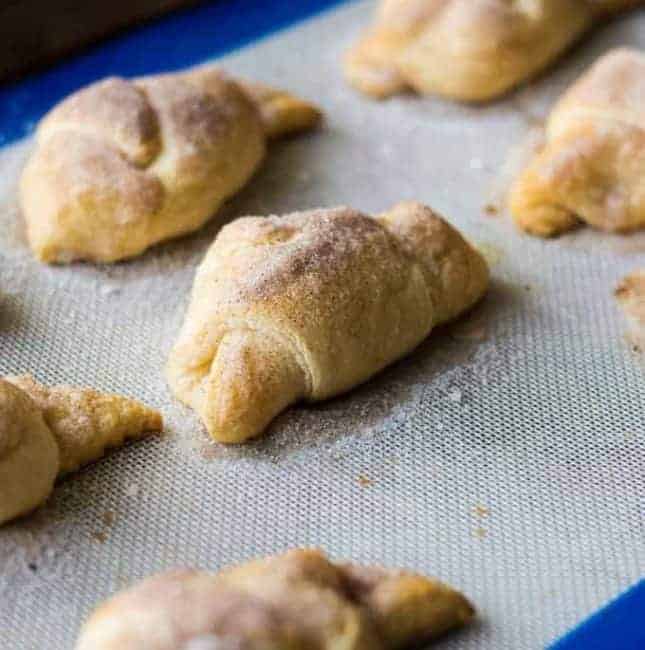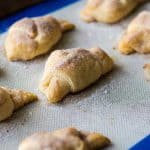 Sopapilla Cheesecake Rolls
---
Scale
Ingredients
1

package crescent roll dough

6 ounce

s cream cheese

2/3 cup

white granulated sugar

1 teaspoon

vanilla extract
Topping
2 tablespoon

s melted butter

2 tablespoon

s white granulated sugar

1/2 teaspoon

ground cinnamon
honey
---
Instructions
Prepare the cinnamon sugar topping by mixing the cinnamon and sugar together in a small bowl. Set aside.
Prepare the cheesecake filling by mixing the cream cheese, sugar, and vanilla extract in a medium size mixing bowl. Stir or beat until mixed and no lumps remain.
Preheat oven to 375 degrees.
Line baking sheet with parchment paper or spray with baking spray.
Unroll crescent roll dough and separate into 8 triangles.
Spoon some cheesecake filling onto the triangle on the widest part. Roll the crescent rolls as normal, slightly pinch the ends closed to prevent the filling from leaking. Do this to all the crescent rolls.
Brush the tops with the melted butter. Sprinkle with the cinnamon sugar mixture.
Bake for about 12-14 minutes until the crescent rolls are starting to turn golden in color.
Allow to cool and serve. Best when still slightly warm! And with a drizzle of honey.
---
Recipe was first published on Princess Pinky Girl January 28, 2016.
34