Smothered Burrito!  These large burritos are bursting with ground beef simmered in a homemade taco seasoning, smooth and creamy refried beans, and lots of melty cheese!  Then smothered in homemade chili gravy and even more cheese!  Hearty, savory, and comforting!  These easy smothered burritos will quickly become a favorite dinner!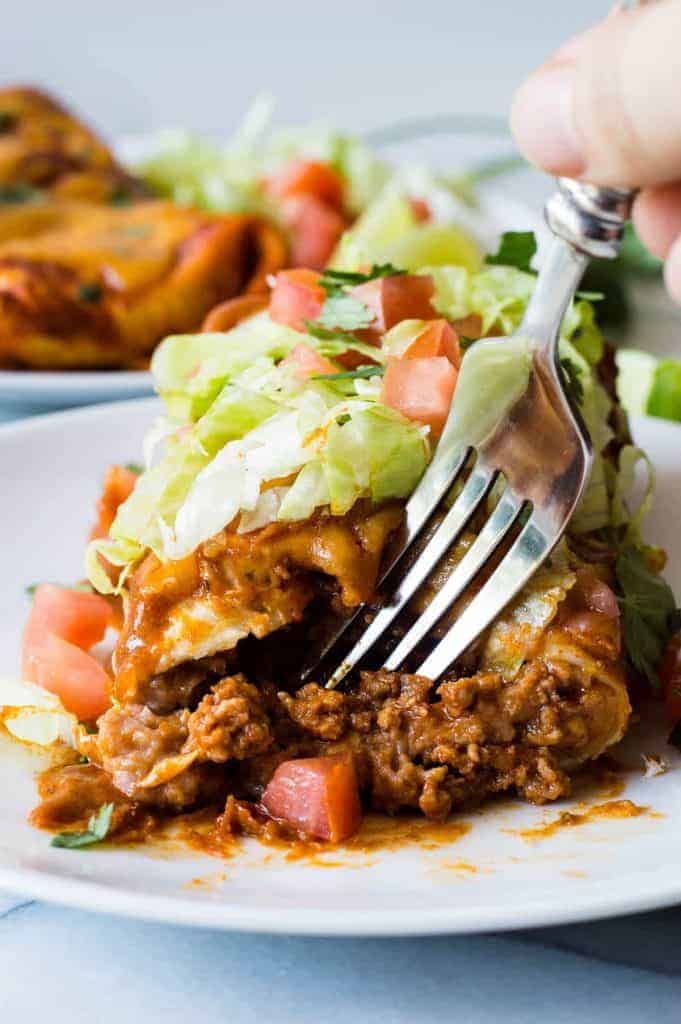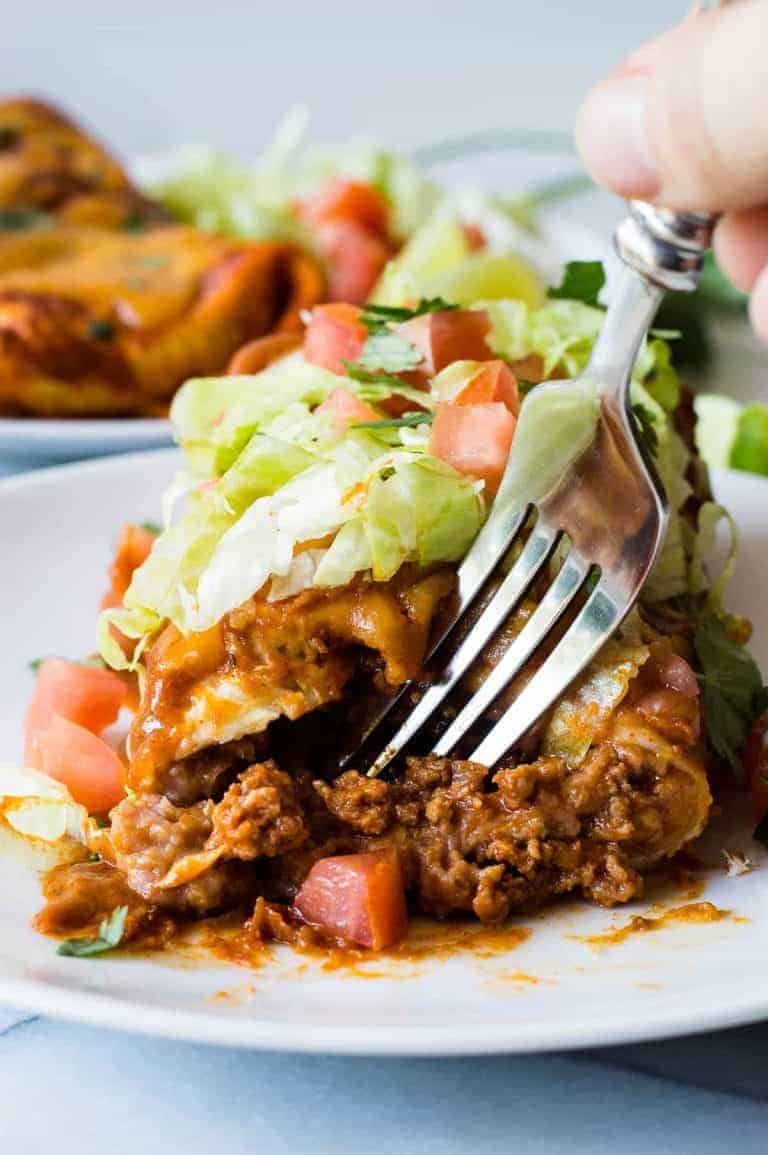 One of the hub's favorite thing to order when we do takeout is to get a smothered burrito.  Which is basically a loaded up burrito that is literally smothered in a flavorful sauce, kind of like an enchilada, but much bigger!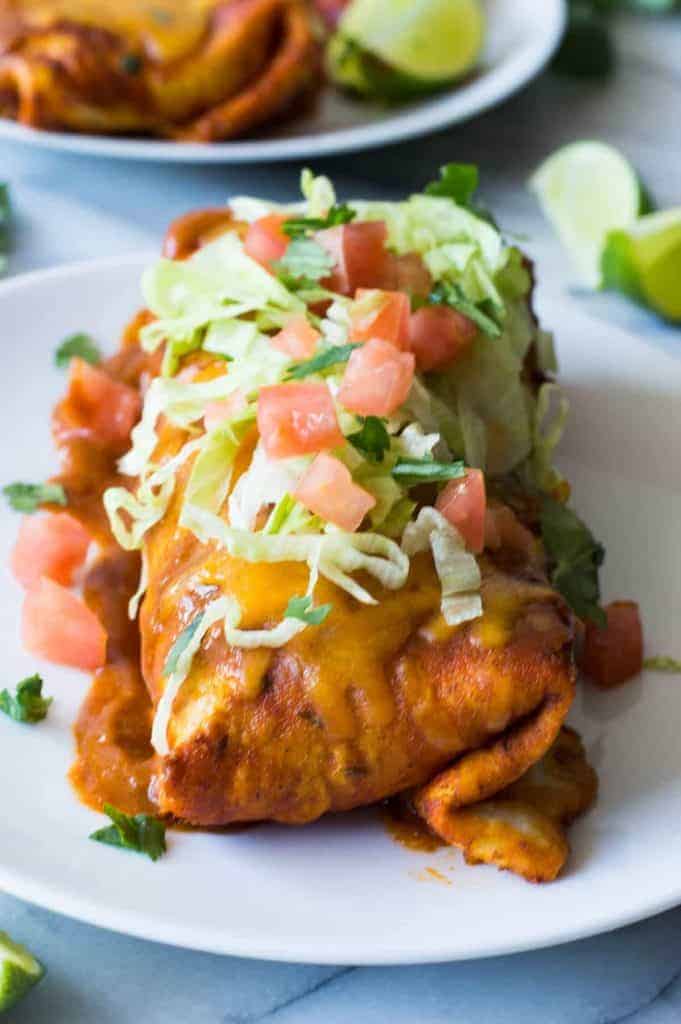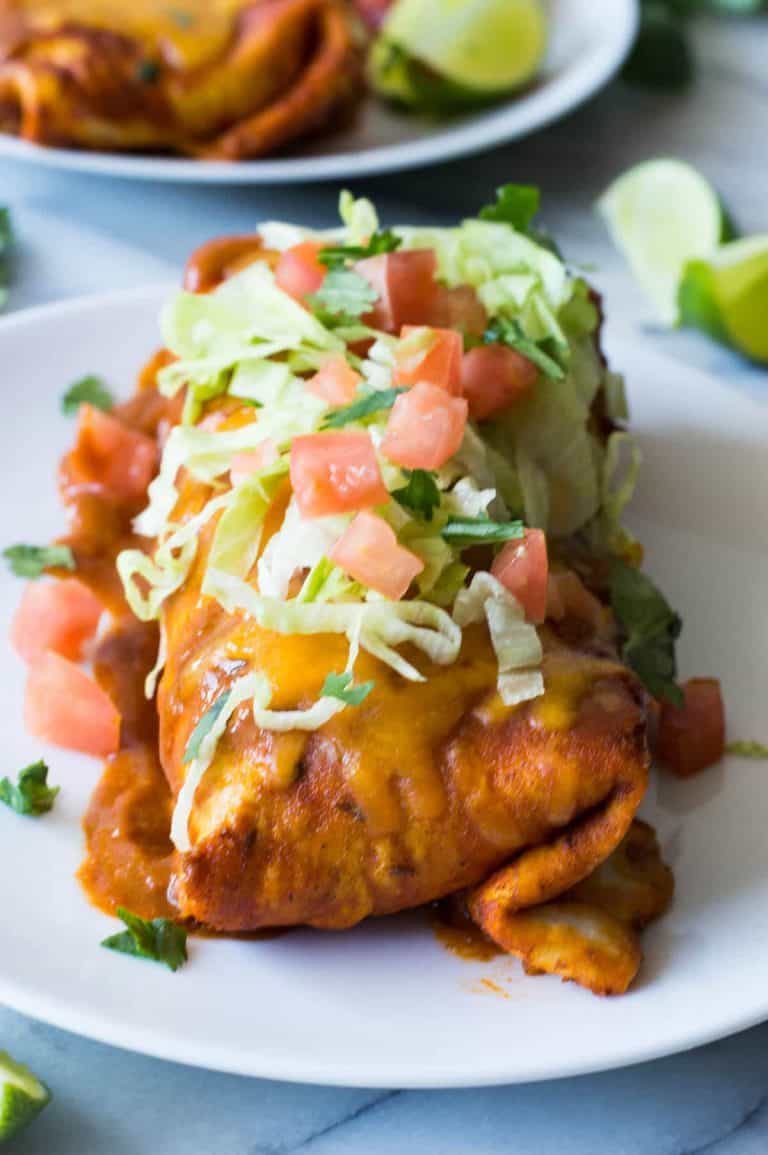 And seriously..is there anything more comforting than classic Tex Mex food??
This burrito is loaded up with a mixture of ground beef, beans and cheese.  Simple yet hearty and filling.  The best part?  This meal is completely customizable.  You can load your burrito up with your favorite filling!
The ground beef is cooked and then mixed with a homemade taco seasoning and some tomato sauce.  I used some Homemade Refried Beans, but to save time you can always use a canned version.  And tons of melty, gooey cheddar cheese.  These are also wonderful loaded up with some Mexican Rice.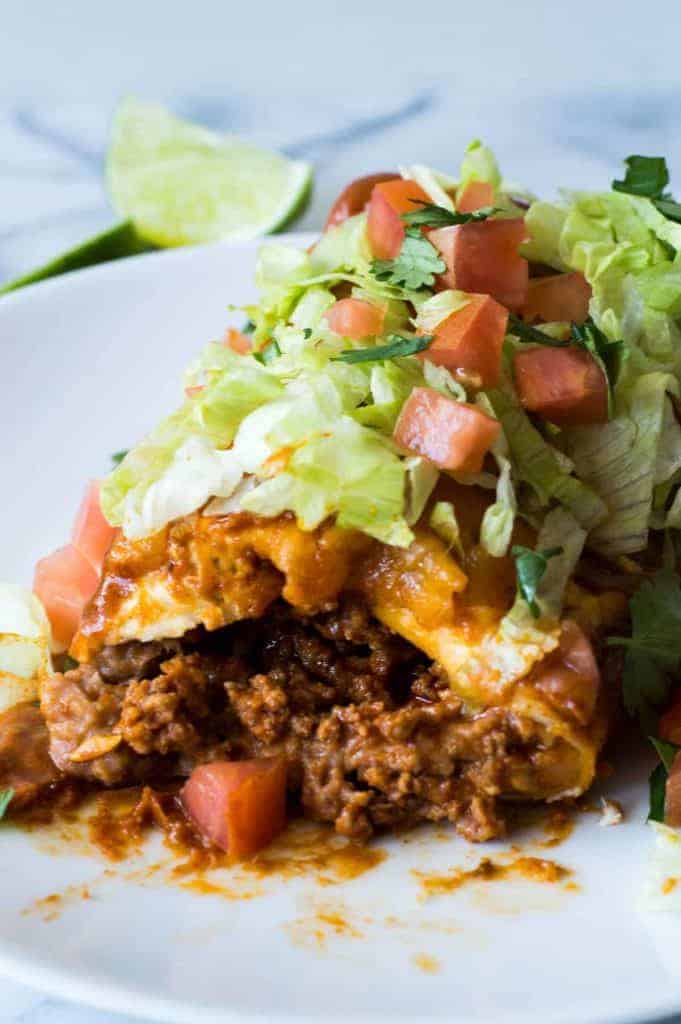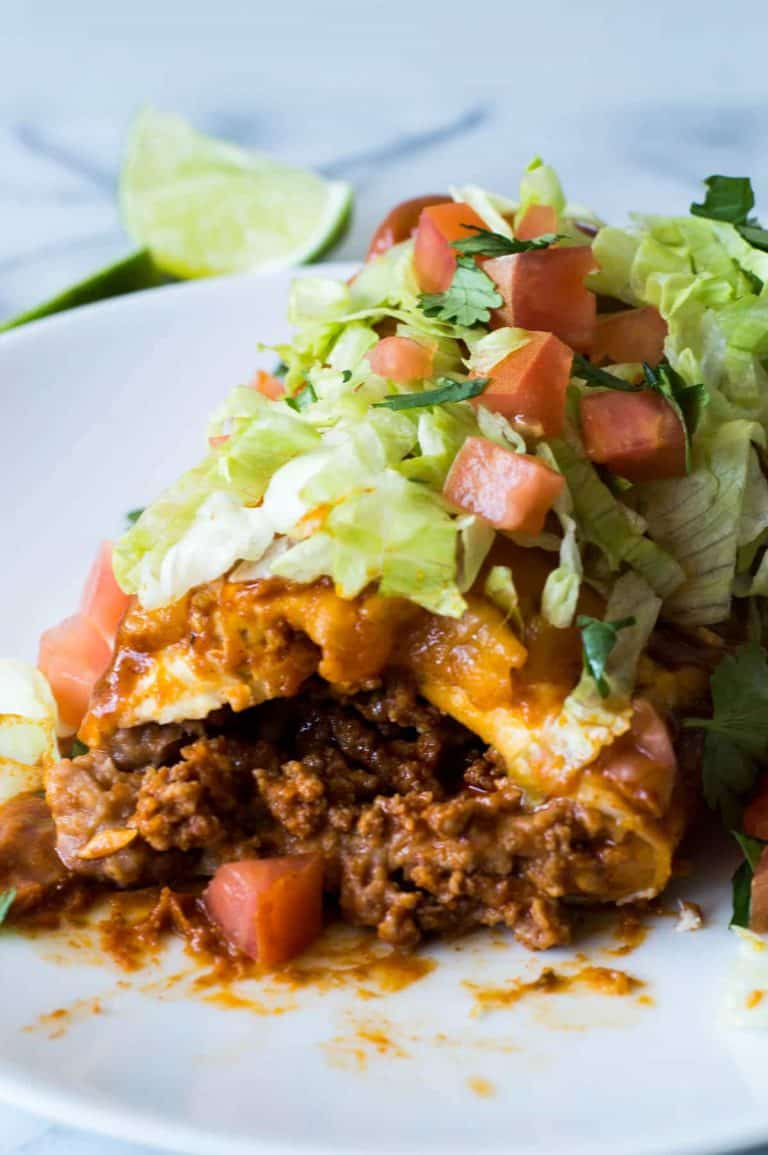 The chili gravy that is used to smother these burritos is the same sauce that I use when I make enchiladas.  It's a recipe that comes from Robb Walsh in The Tex Mex Cookbook.  This sauce is the heart of great Tex Mex food.  Spicy, flavorful, and completely addicting.  I have made this sauce so many times because I use it on EVERYTHING!
This recipe makes enough to make 8 burritos.  I have a large family, so this is perfect for family dinner.  So definitely feel free to cut the recipe in half.  To bake the burritos, lay them in a large dish, pour the sauce over top, sprinkle with cheese and bake uncovered. . If you need to prep these ahead of time you can make the burritos, place them in the dish and just cover and keep in the refrigerator until you're ready to bake.  Then prior to baking spread the sauce on top, sprinkle the cheese and bake.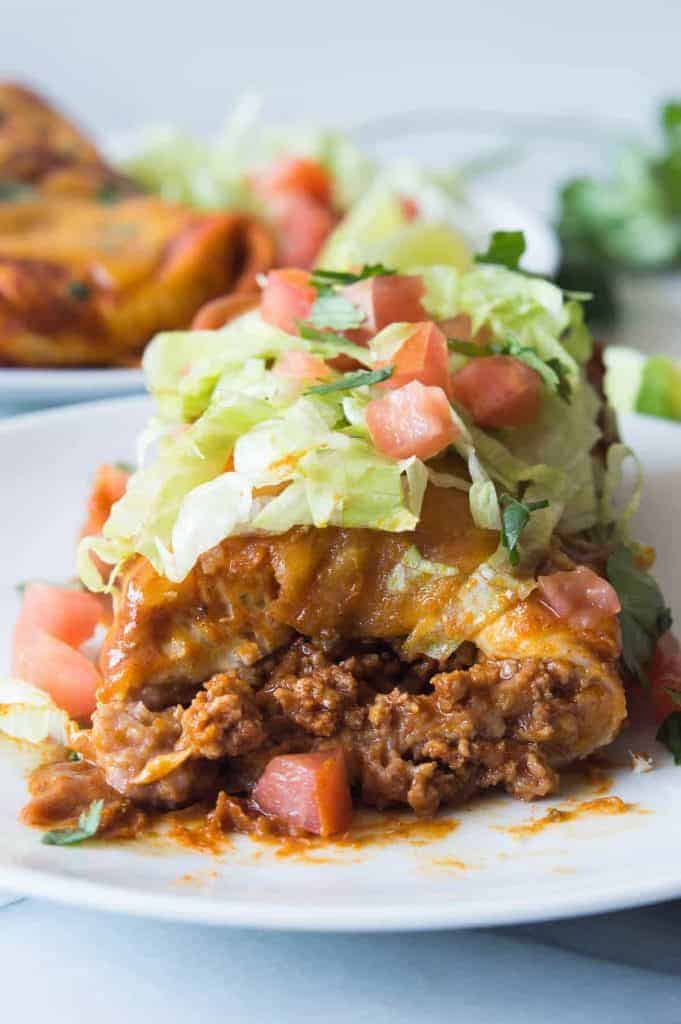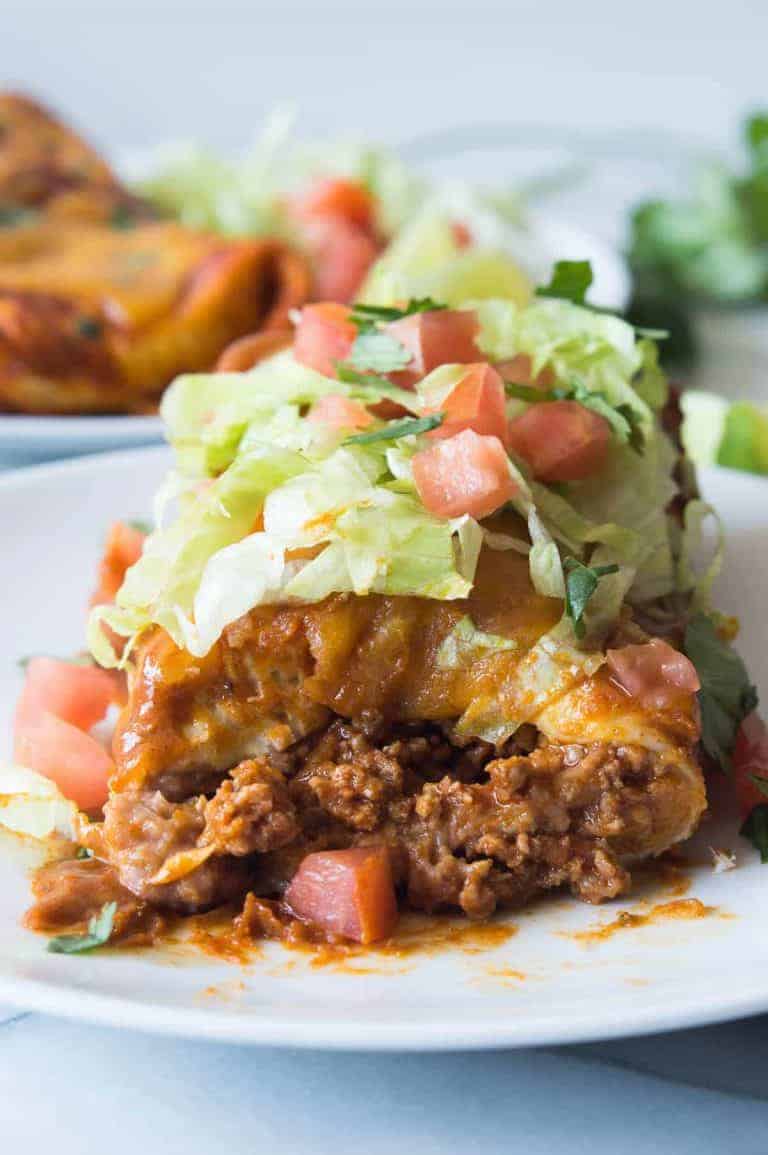 This Smothered Burrito Recipe first appeared on Food Fanatic.
SaveSave
249