Get ready to celebrate Memorial Day with these mouth-watering recipes! From BBQ favorites and grilled meats to tasty picnic sides and fruity desserts, there's something for everyone to enjoy. And don't forget to stay cool with our selection of cold and refreshing drinks.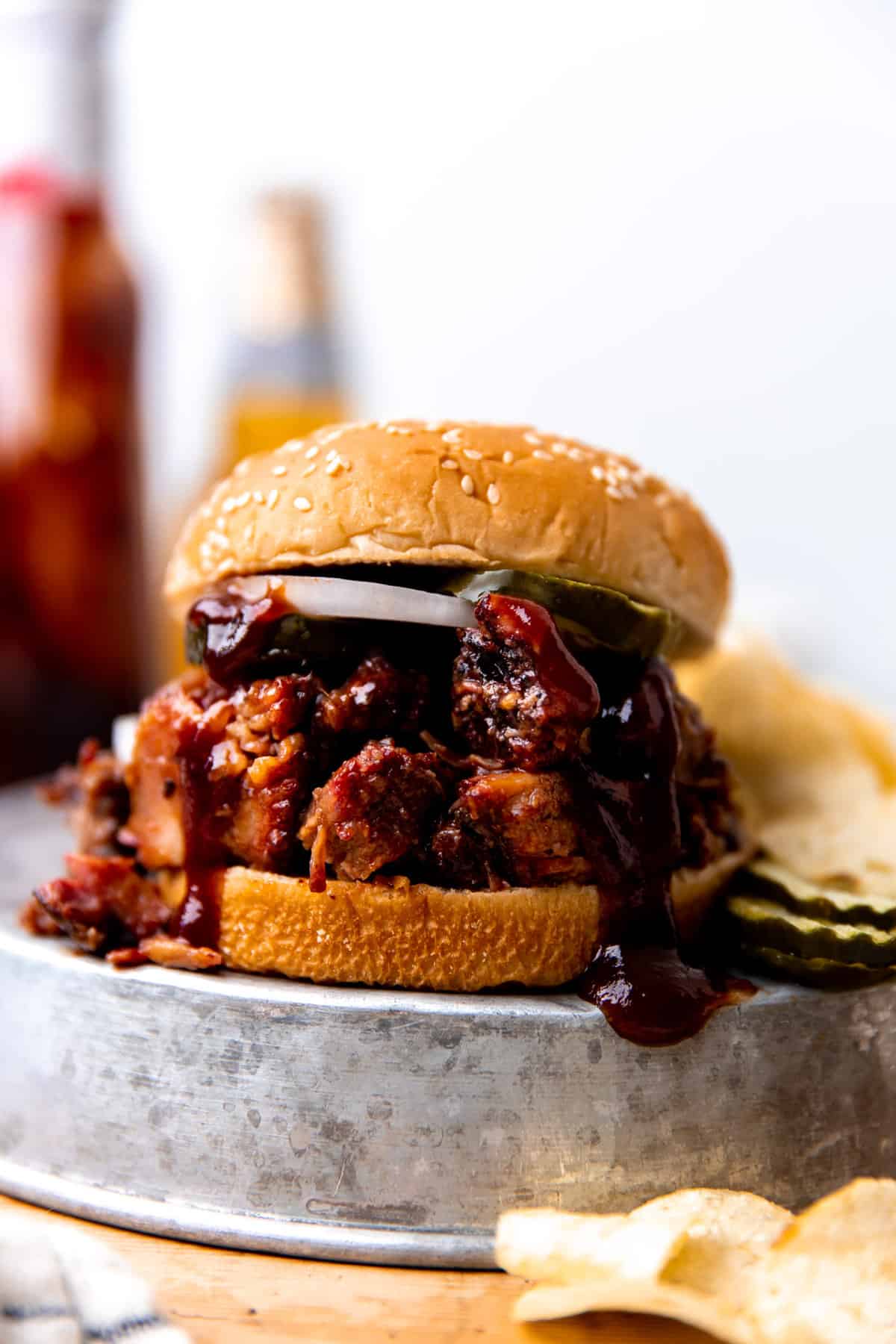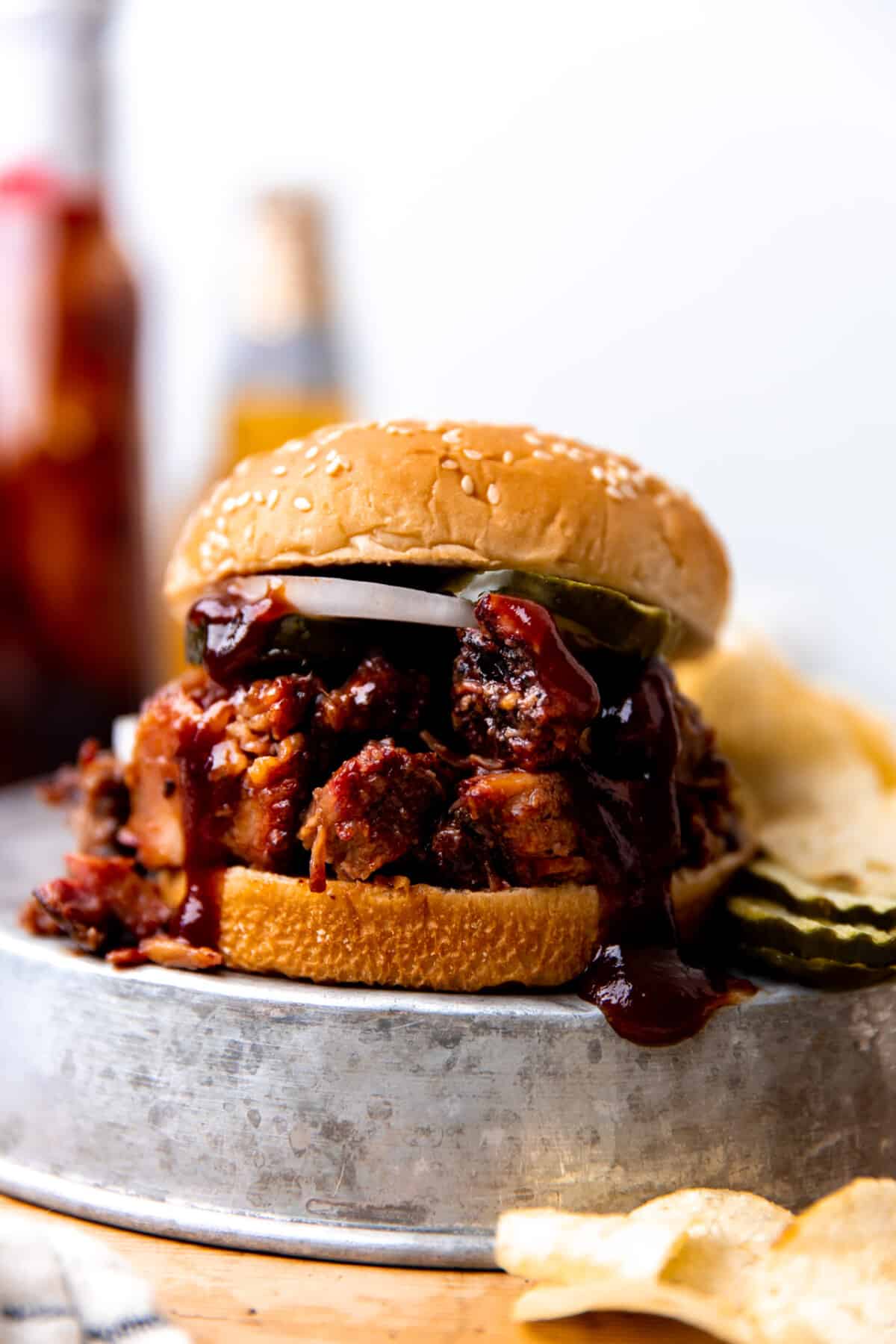 The Memorial Day long weekend marks the start of summer and is a time for celebration and good food. So if you're unsure what to prepare for your Memorial Day summer cookout or BBQ, don't worry – I've got you covered.
I'm sharing over 35 of the best and most popular Memorial Day recipes, including classic favorites and exciting new summer recipes. You'll find everything you need, from brisket to sandwiches, summer salads, delicious dips, fruity desserts, and more.
On Memorial Day, we honor the brave men and women who gave their lives while serving in the United States military. Let's celebrate by spending time with loved ones and enjoying delicious food.
BBQ Memorial Day Recipes
BBQ often refers to smoked and grilled meats. Texans commonly use "BBQ" to describe smoked meats, including brisket, pork, ribs, and sausage.
While the method for preparing and serving these meats varies across the state, the central theme is the same, long and slow-smoked cooked meats.
If you're referring to cheeseburgers, hot dogs, and the typical quick cookout foods, most Texans would say they're "grillin'." BBQ has a different meaning around here.
With that in mind, here's some of our favorite BBQ recipes!
Don't have a Smoker? No Problem!
Still want some classic Texas BBQ flavor, but you don't have a smoker?
Try out this Texas Style Slow Cooker Pulled Pork. Made with the same rub we use when we smoke and no smothering of BBQ sauce in sight, this pork is as close as you can get without the actual smoke.
Grilling Recipes
Want something besides the classic cheeseburger and hot dogs on the grill?
These flavorful grilling recipes are where it's at!
Easy prep and quick to cook you'll enjoy the charred and smoky flavor of these main dishes.
Non BBQ Cookout Recipes
These delectable dishes are ideal for a backyard get-together, however, you can cook them indoors using your oven or stovetop.
From juicy cheeseburger sliders to a fun and flavorful shrimp boil, these recipes will leave your guests satisfied and impressed without needing outdoor cooking equipment.
Cold Appetizers and Dips
Cold dips are a perfect addition to your menu. These dips are easy to prepare and serve with crackers, chips, or vegetables.
Whether you prefer creamy, tangy, or spicy dips, there's a recipe for everyone.
From classic guacamole to creamy fried pickle and ranch dip, these recipes are sure to please your guests and keep them cool and refreshed.
Cookout Side Dishes
A great outdoor cookout is only complete with delicious side dishes to complement your main course.
From classic potato salad and coleslaw to grilled corn and baked beans, there are endless options for tasty and easy-to-prepare side dishes.
So, whether you're hosting a big backyard bash or a casual cookout with friends and family, these recipes will make your outdoor gathering successful.
Drinks to welcome Summer
Quench your thirst and cool down on a hot day. These drink recipes will impress your guests and get you in the summer spirit.
So, raise a glass to the season and check out these fantastic drink recipes perfect for welcoming summer!
Memorial Day Dessert Ideas
These desserts are sure to sweeten up your Memorial Day celebration.
From classic apple crisp and banana pudding to patriotic strawberry cobbler, there are plenty of recipes for satisfying your sweet tooth.
Top Tips for a Successful Cook Out
Make Ahead: figure out which recipes can be made ahead and stored in the refrigerator until it's time to set out for serving. Our favorites to prep beforehand include the Southern Potato Salad, Coleslaw, Mexican Street Corn Dip, Agua Frescas, and Banana Pudding.
Toppings: if you're serving meats, burgers, or hot dogs, make sure you are offering lots of topping options so that there's something for everyone! Remember the ketchup, mustard, bbq sauce, or fun salsa like this Mango Salsa, Strawberry Salsa, or Pineapple Salsa.
Food Safety: Make sure to cook your meats to the appropriate temperature to maintain food safety. Remember that you should only leave your sides or other foods set out in hot temperatures for one-hour maximum. Place foods in ice chests or coolers, or use your refrigerator as needed.
Sun Screen and Bug Spray: stay safe and protect the skin of yourself and your loved ones. Set up a sunscreen and bug spray station away from the food to allow yourself and the guest to spray and reapply as needed.
Hydration: water is essential when spending time outdoors; make it fun by serving Agua Frescas or setting up a pitcher with water garnished with fresh fruits such as lime and berries, or use cucumbers.