Mango salsa. This fresh, sweet and slightly spicy fruit salsa is the perfect way to add some flavor to your chips and salsa routine. It also packs a punch when paired with fish, shrimp, or chicken tacos!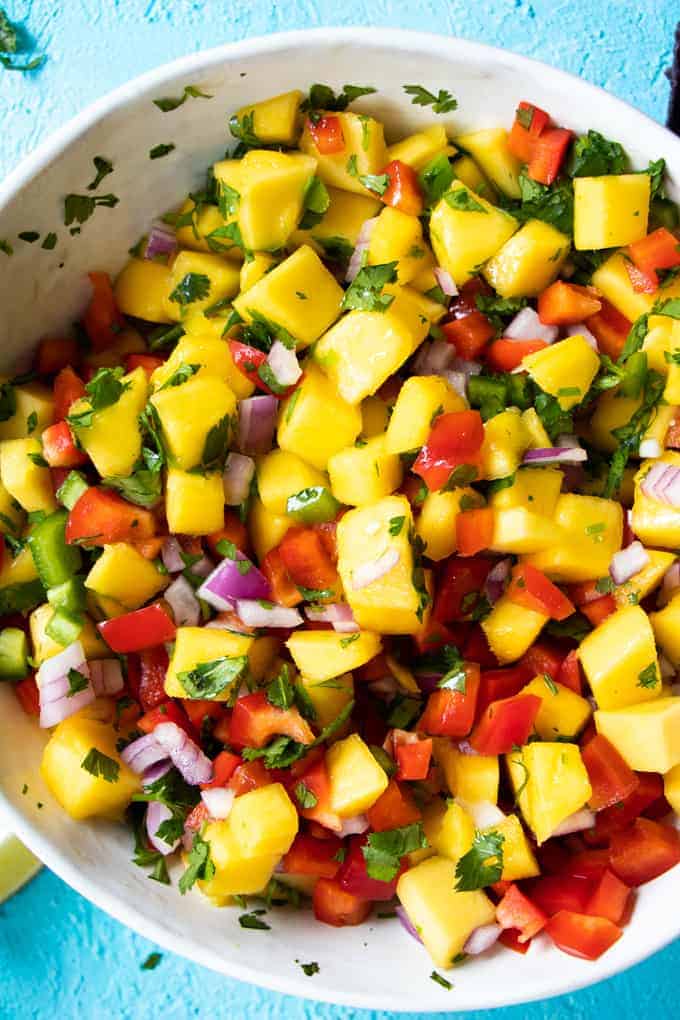 How to make Mango Salsa
This is a fresh salsa. Meaning we aren't cooking any of our ingredients. We are also dicing up all the ingredients by hand and not blending them together. Making it more like a pico de Gallo.
To make this salsa we will:
Dice up the mangos, red bell pepper, jalapeno, red onion, and cilantro. (If you need some help in cutting up your mango check out this video!)
Sprinkle with salt.
Add the lime juice. I recommend starting small with the lime juice, this is an ingredient that can become overpowering. Add juice from half of the lime, taste, and add more lime juice as desired. I always recommend fresh lime juice, since bottled lime juice has other sweeteners added that can affect the taste and flavor.

Let the salsa chill in the refrigerator for at least 30 minutes. This allows time for the lime juice to soften the peppers and mango, creating more juice.

If you want to add more heat to the salsa, you can leave the membranes in the jalapeño. You can also substitute with a Serrano pepper instead if you are really looking to add some heat.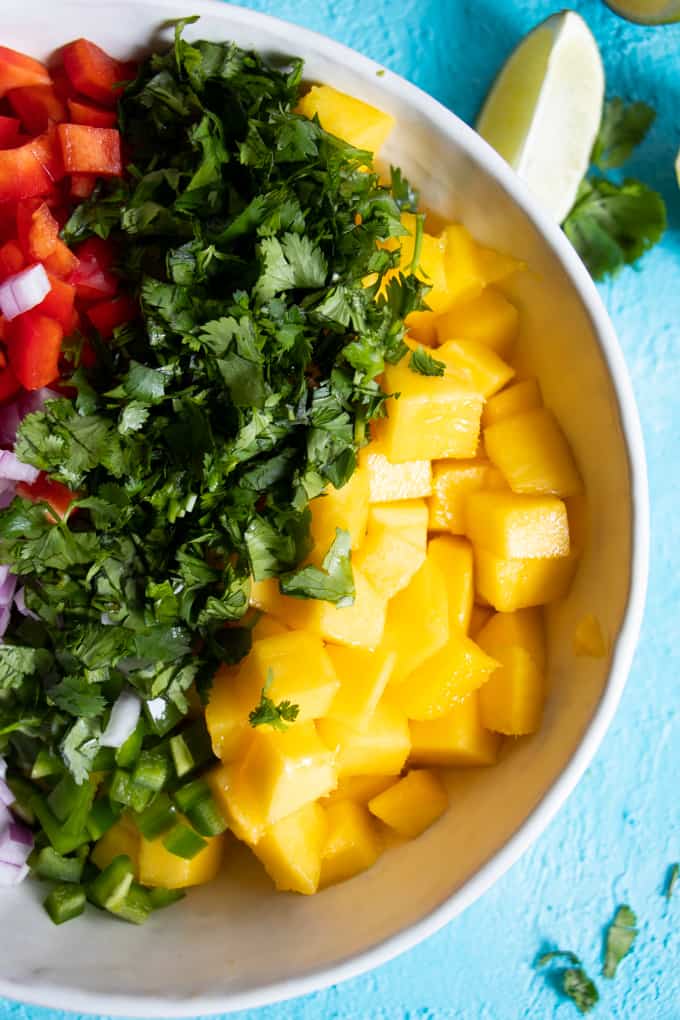 What do you use mango salsa for?
Mango salsa is a fun salsa that pairs perfectly with fish or chicken. I personally love this salsa with fish and shrimp tacos. Plus it is a wonderful contrast to a grilled chicken, or even a slightly spicy chicken.
You can also definitely just eat this salsa on it's own or with some tortilla chips!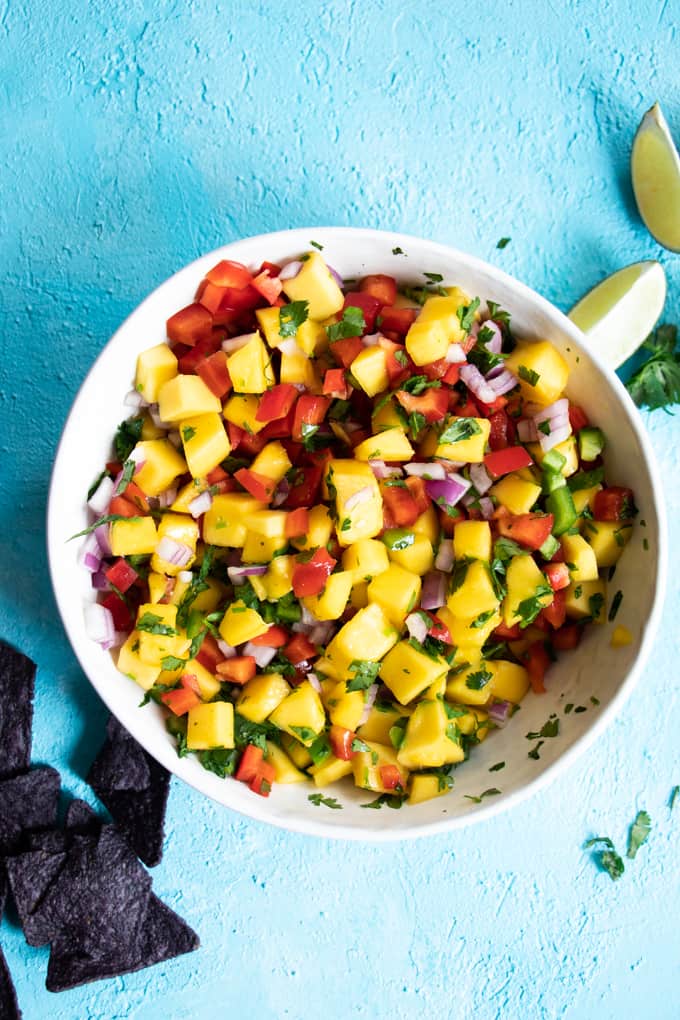 More homemade salsas to enjoy: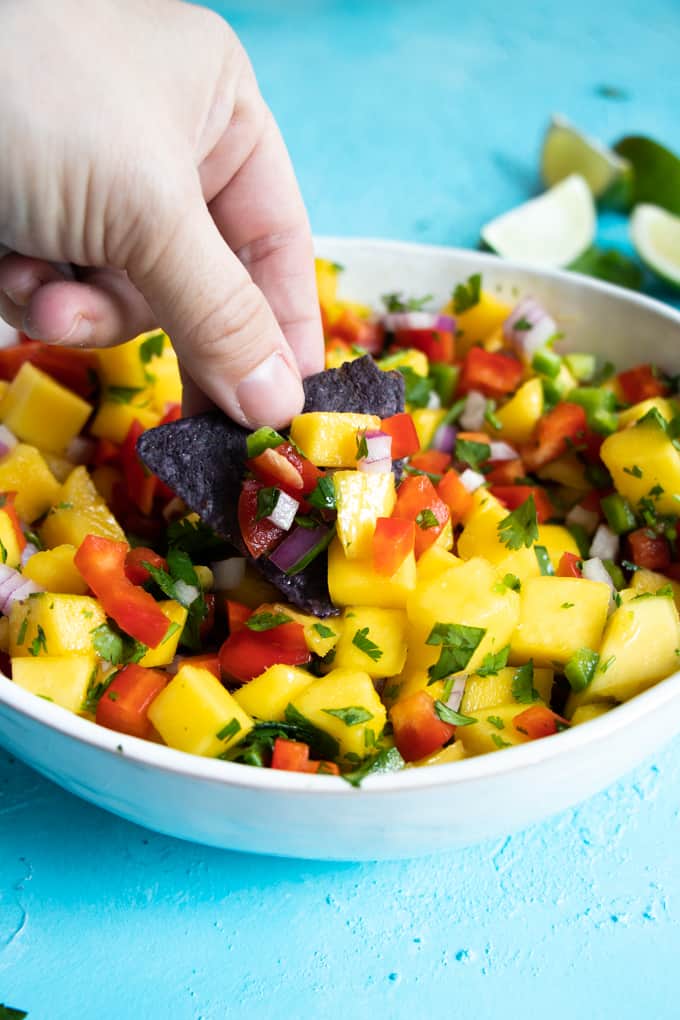 The recipe mango salsa first appeared on Food Fanatic.