Texas Caviar. This fresh and hearty, easy to put together, appetizer or snack is made with black eyed peas and marinated in a zesty herb dressing. Perfect for loading up onto tortilla chips or crackers. 
This dish is perfect for picnics, potlucks AND game day. Pair it with your favorite tortilla chips, or if you want a low carb option..cucumber! As an appetizer or snack, this Texas Caviar is a sure crowd pleaser, set it on the table and watch it disappear.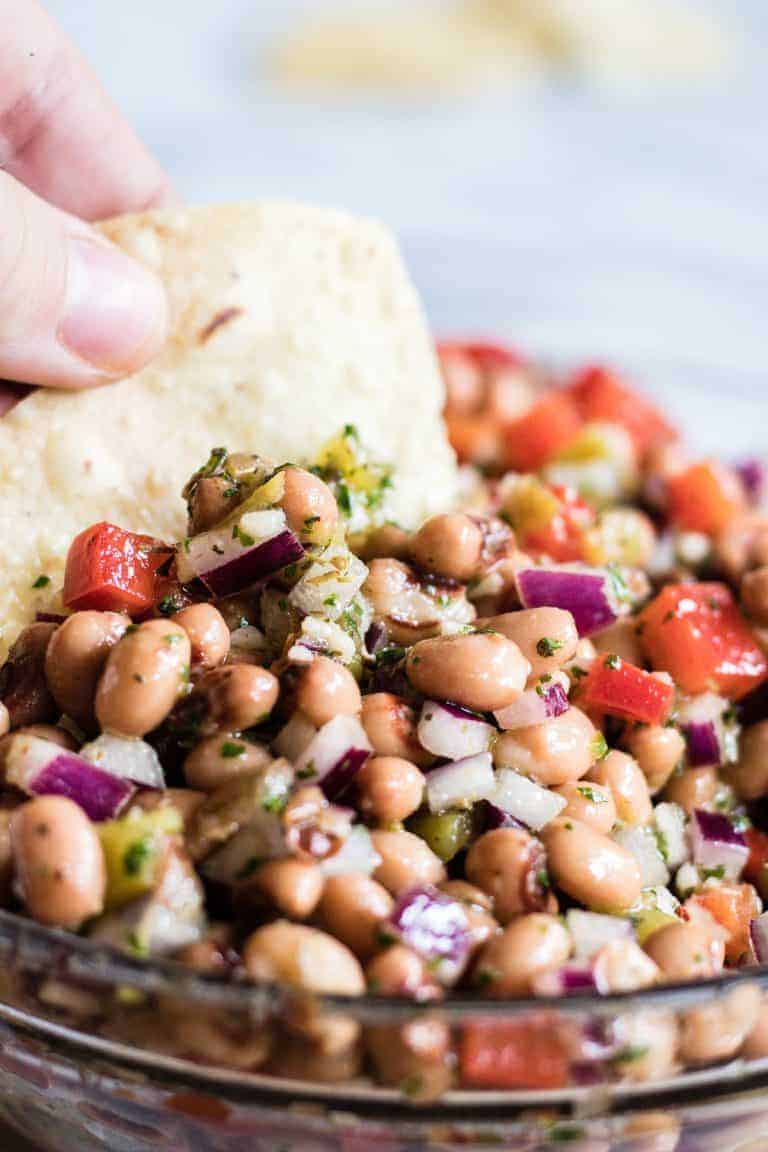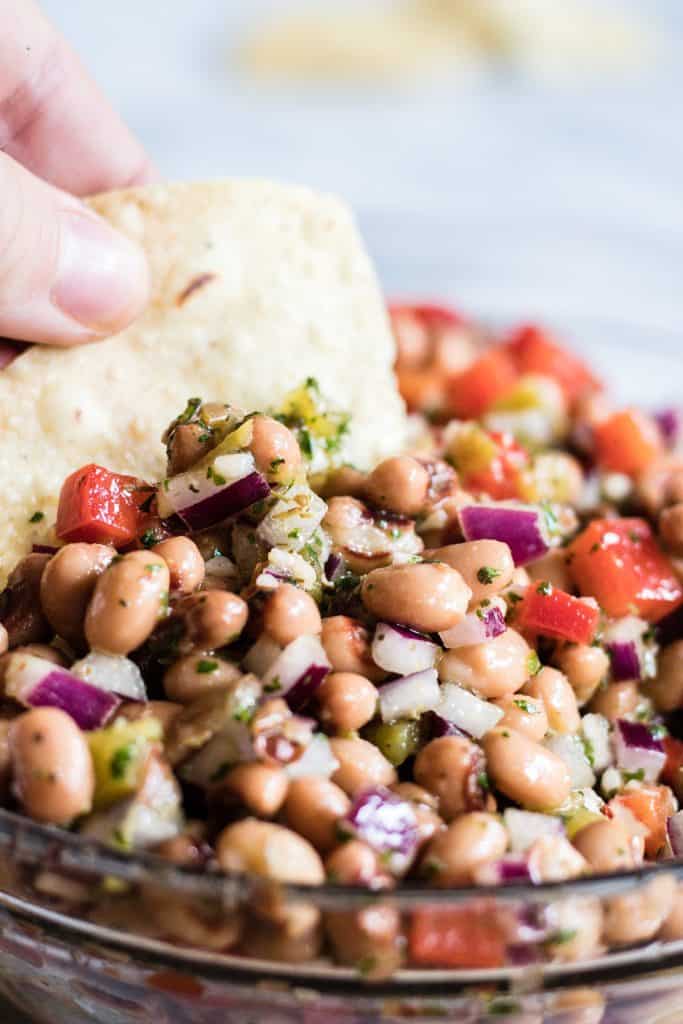 What Is Texas Caviar?
Texas Caviar is a flavorful appetizer. Texas caviar has been around since the 1940's. Chef Helen Corbitt tossed it together in Austin Texas.
Rumor has it she was given the task of creating a fancy dish using local ingredients. Which is also how this dish got it's name! Since it's as fancy as caviar. Maybe. That part might be debatable, but the dish is definitely delicious. Which is why it has been so popular and remained a staple in most texas spreads and cookouts.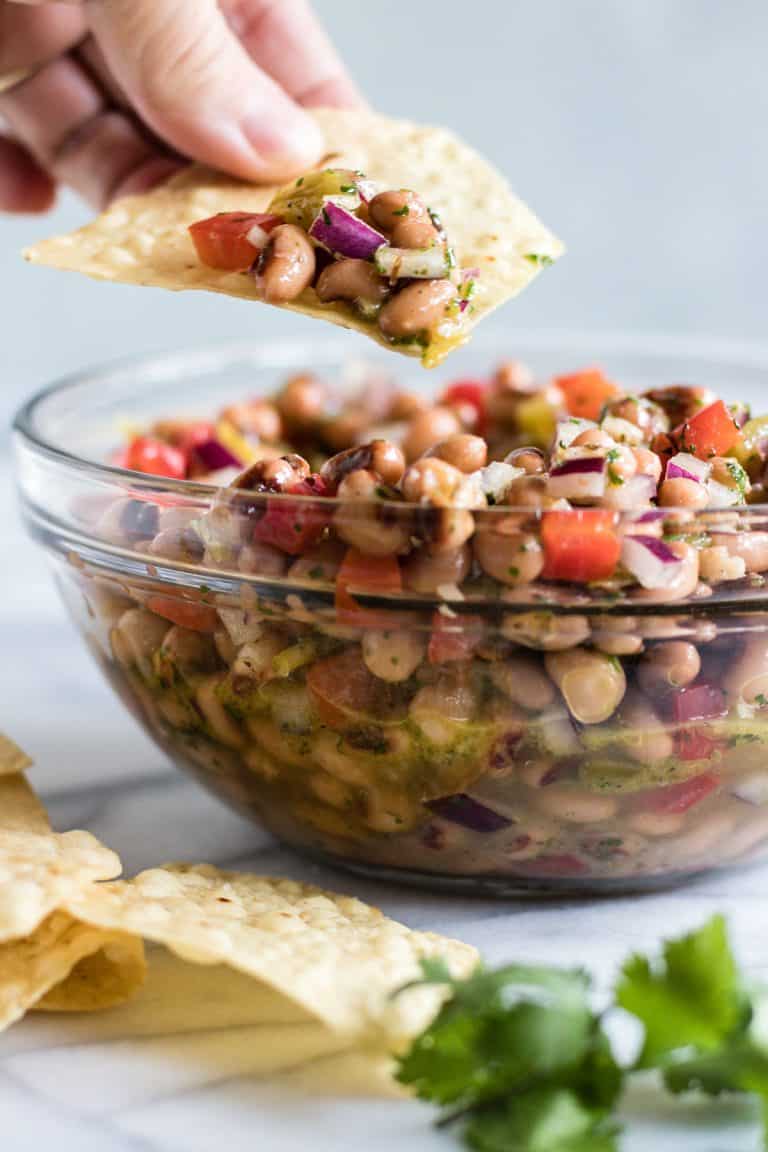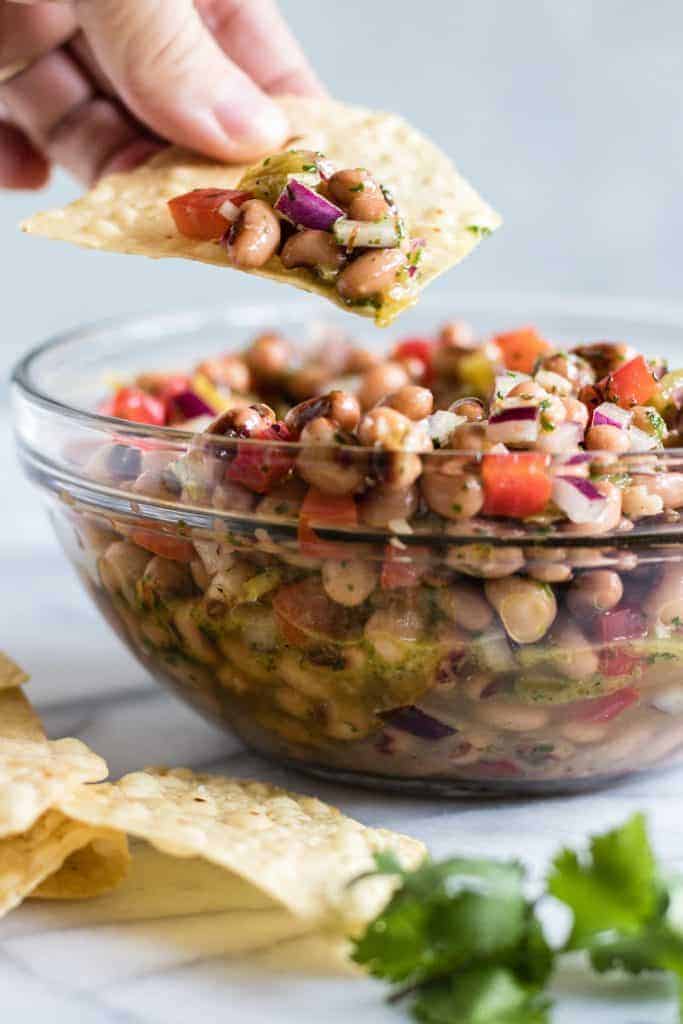 What Is In Texas Caviar?
Classically the dish was made with black eyed peas, red onion, diced serrano peppers, and red bell pepper. It's tossed in a dressing made of olive oil and vinegar and allowed to marinate overnight.
It's been updated and changed over time. I've seen people add corn, tomatoes, avocado, and even a can of spicy rotel for a little kick. This recipe is so great for that reason, you can stick to the classic recipe, or make it your own unique creation.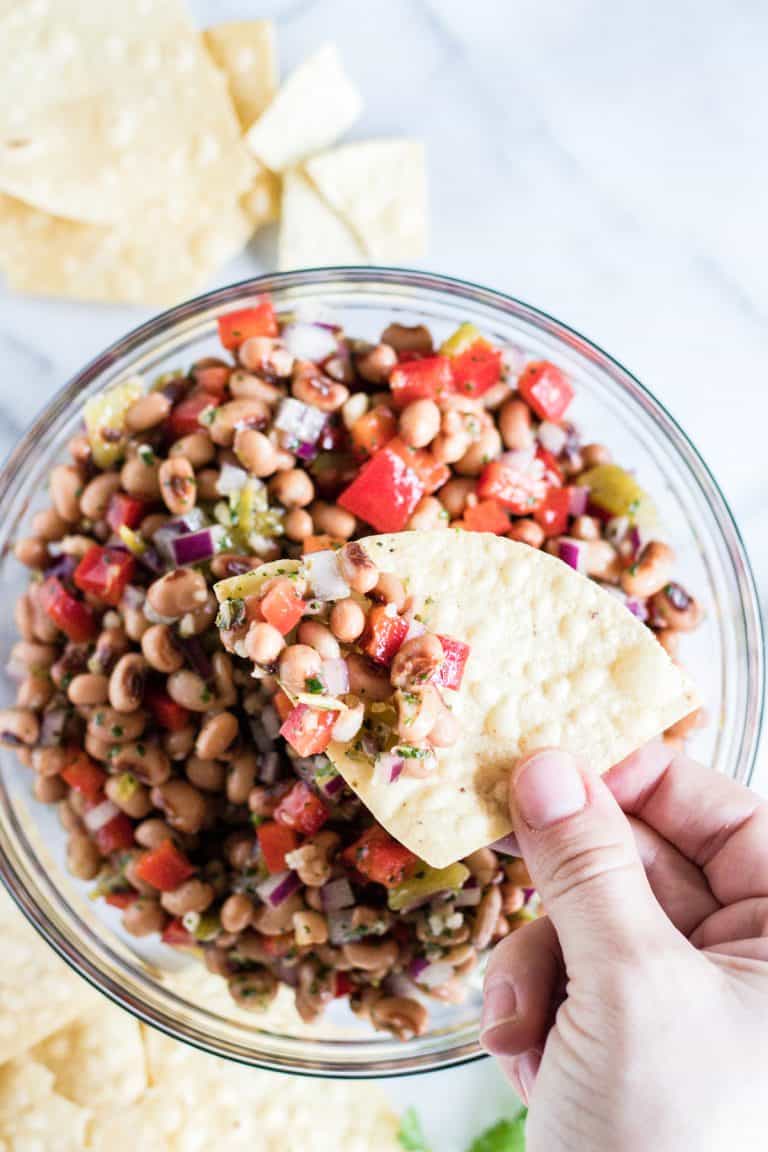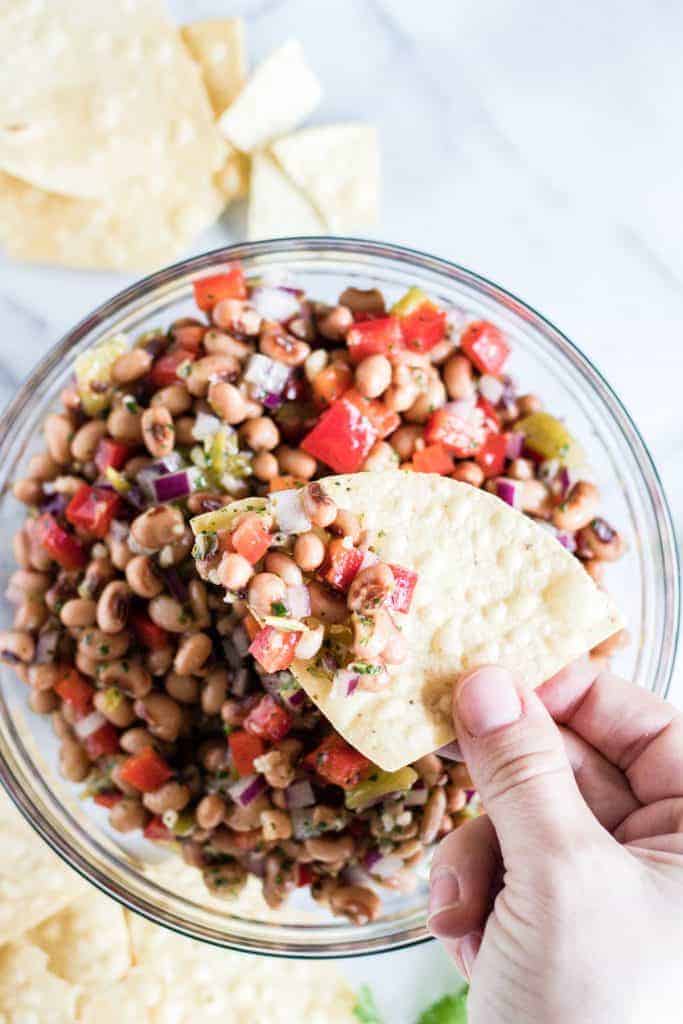 I made a few changes myself. Using diced green chiles instead of diced serranos. Mostly because I feel the chiles are a bit easier to eat. And I added to the dressing. Adding some fresh herbs and lemon juice to brighten it up. And a touch of honey for sweetness.
As this sits overnight the fresh bell peppers and red onions soak in the dressing and they soften. The flavors marry together amazingly well, making the collective ingredients much more enjoyable.
More Bold Snack Recipes to enjoy:
Mexican Street Corn Dip
Enchilada Dip
The recipe Texas Caviar first appeared on Food Fanatic.
16