Nothing beats a hearty, comforting bowl of chili for dinner! Wondering what to serve with chili? Here's a collection of recipes that are the perfect side dish for your next chili dinner.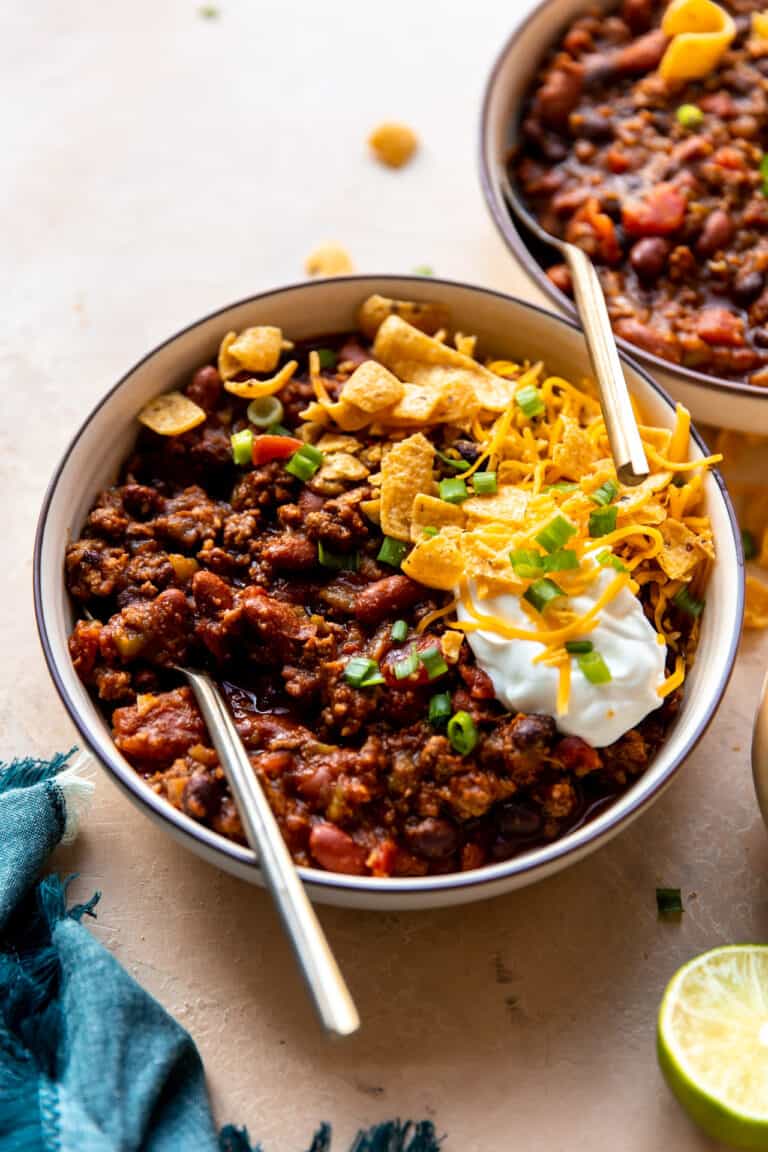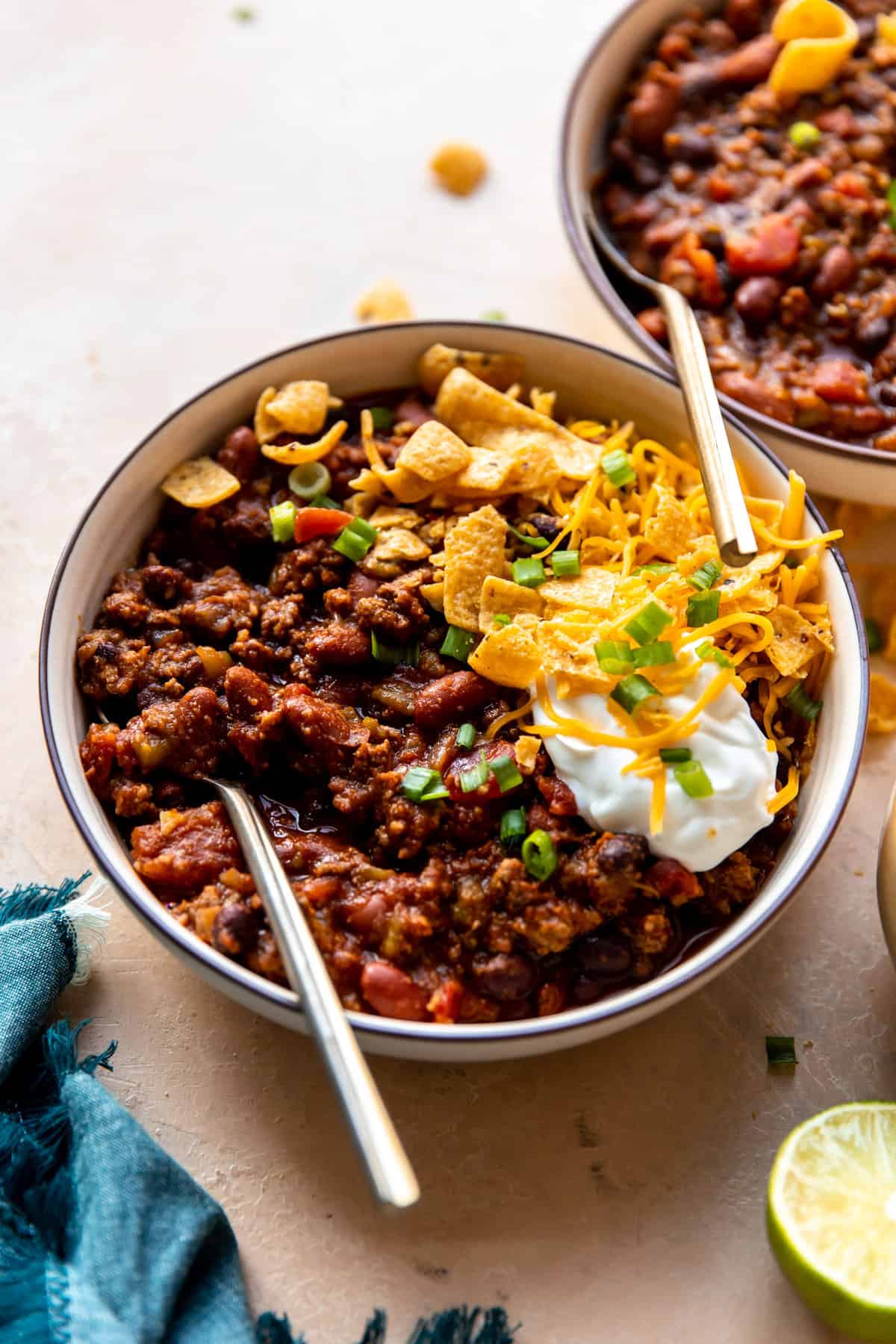 Whether you're planning a chili bar dinner with friends or doing a simple chili dinner at home for your family there are plenty of options including breads, vegetables, salads, potatoes and more.
We've also included some an easy dessert idea that goes with chili to finish off your meal.
Try some of our favorite chili recipes
More Recipe Collections: What to Serve with Tacos