Snacking perfection: Salty, fried, deliciousness.  Fried pickles are super easy to make at home and a huge hit!   Plus stick around for a special announcement!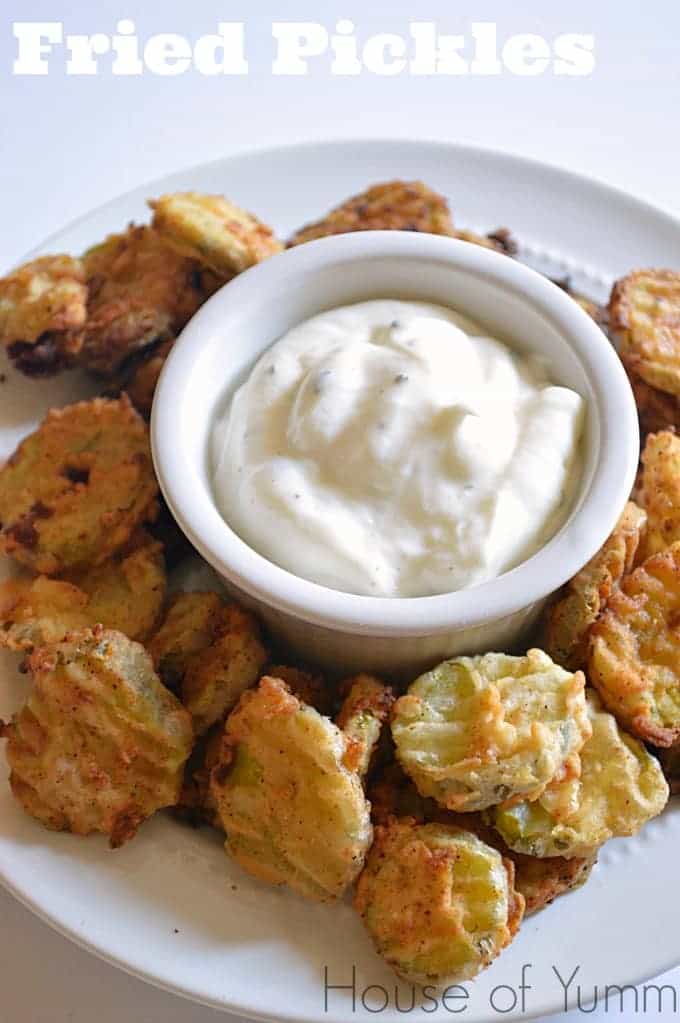 I remember the first time I saw Fried Pickles on a menu.  Umm..weird?  But of course I had to try them.  Have you had them before?  They're absolutely delightful!!  I love pickles though.  The perfect salty, vinegar-y, snack.  Frying them?  It can only make them better right?  Because then I can dip them in ranch!  And everything is better dipped in ranch.  I think it's a scientific fact.
My husband had me so excited the other day when he told me that Sonic has a secret menu, and that you could order fried pickles from them.  Umm..hello!  Of course I had to go down the street and attempt to order them.  They thought I was nuts.  A little trip to my friend Google told me that they used to make them, and that if you ask nicely, they sometimes still will since they have the ingredients on hand.  Guess I wasn't lucky enough to get any though.
Which left me with two choices!  Either get dressed up, meaning out of my yoga pants and into some actual pants, and going out…or making my own.  Hmmm..lets see.  Which did I do?  That's right, I stayed in my comfy yoga pants and made my own!
 So much easier than I thought they would be.  Although do keep in mind that when frying anything don't get the oil too hot..or it will smoke.  And fill your house with smoke.  And possibly set off your smoke detector.  Not that I would know anything about that..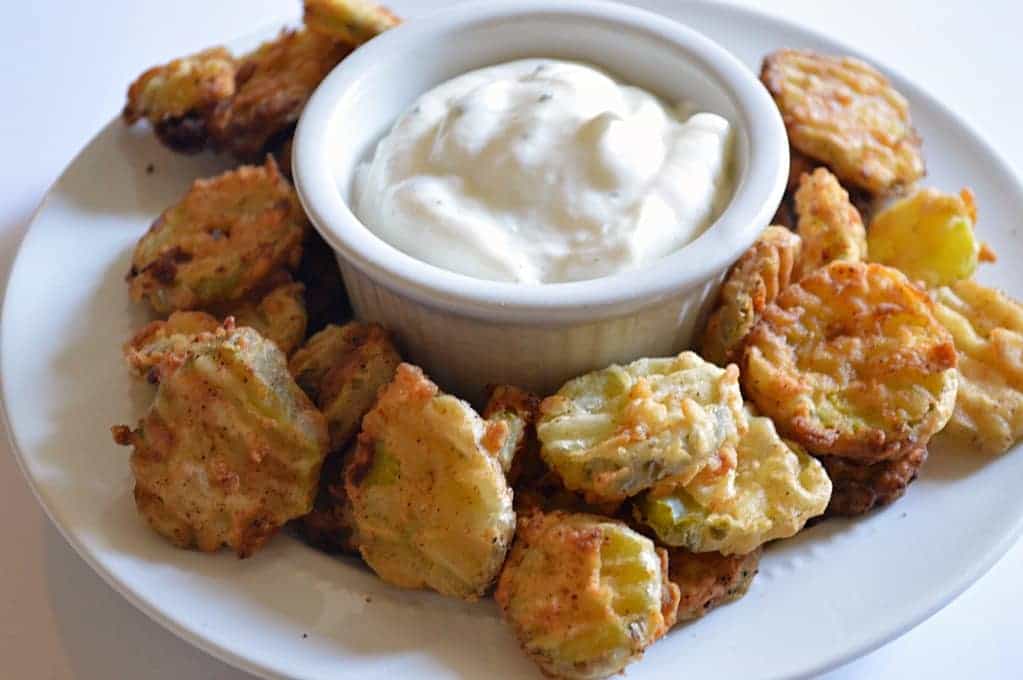 So I promised you a big announcement.  Do you remember that?  From the beginning?  Well lets see how good you guys are at using deductive reasoning.  I've given several hints.  Let me point them out again.  First of all this whole post is about pickles.  Fried pickles.  Another hint, apparently I don't like putting on actual clothes, perhaps it's because they no longer fit?  Hmm.  That's right!  I'm preggo!  Number 4 is on the way!
Before you start asking if we're trying for that boy, let me answer it.  Nope!  Not at all!  In fact both my husband and I would love another girl.  We love our girls.  Besides, imagine the hand-me-downs we have going on, it just makes financial sense.  But we shall see!  We're super excited to be expecting another little one to come join our crazy household.  What's even more fun??  The baby just happens to be due on my birthday 🙂
Ok..so today we've had exciting baby news.  A  recipe for some super delish fried snacks that you are more than welcome to smother and cover in ranch and eat while wearing yoga pants.  All in all it's a good day right?
Print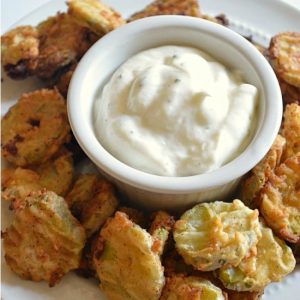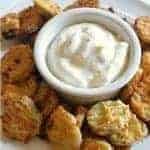 Fried Pickles
Author:

Prep Time:

5 minutes

Cook Time:

10 minutes

Total Time:

15 minutes
---
Description
Perfect salty, fried snack! Don't forget the ranch!
---
Scale
Ingredients
1 cup

flour

3/4 teaspoon

garlic powder

1/2 teaspoon

chili powder

1 cup

buttermilk

1

egg
cooking oil

16 ounce

jar of dill pickle chips
---
Instructions
Fill a pot with about 2 inches of cooking oil, I used vegetable oil. Heat over medium heat.
In bowl combine the flour, garlic powder, and chili powder, set aside
In another bowl beat the egg and add the buttermilk.
Drain the jar of pickles and place the pickles in the buttermilk mixture. Get them completely coated. Then one by one place them in the flour mixture. Only do about 6-8 at a time so they don't clump together. Coat them completely in the flour mixture.
The oil should be heated to where when you place the pickle in it will sizzle, lower the heat slightly so you don't overheat it, place the pickles in the oil to cook for about 2-3 minutes. Remove once golden brown on both sides. Place onto a plate that is covered with a paper towel.
Repeat the process until all pickles are fried! Serve with ranch or other dipping sauce of choice and enjoy!
---
Get your snack on!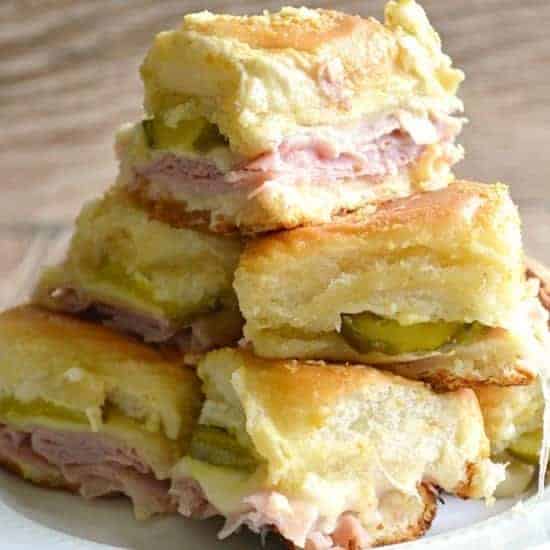 32