Easy Homemade Taco Seasoning. Make your own seasoning mix at home! Never buy the pre-made mix again!
This homemade taco seasoning takes minutes to put together and creates a flavorful mix. Use this mix for creating the best taco meat, seasoning chicken, or spicing up a pasta dish or soup.
HOW TO MAKE HOMEMADE TACO SEASONING
It's really as simple as grabbing some spices that most likely already have a home in the spice cabinet. And the beauty of making your own seasoning is that you can control how spicy it is. Just use more or less chili powder to control the heat.
If making a large batch to keep on hand, make sure that you're storing it in an airtight jar or an empty spice jar to keep it from drying out.
Ingredients used to make homemade taco seasoning:
Chili Powder – the best part of making your own mix is you can control the spice. Add more or less chili powder to suit you and your family!
Salt
Ground Cumin
Dried Oregano
Garlic Powder
Onion Powder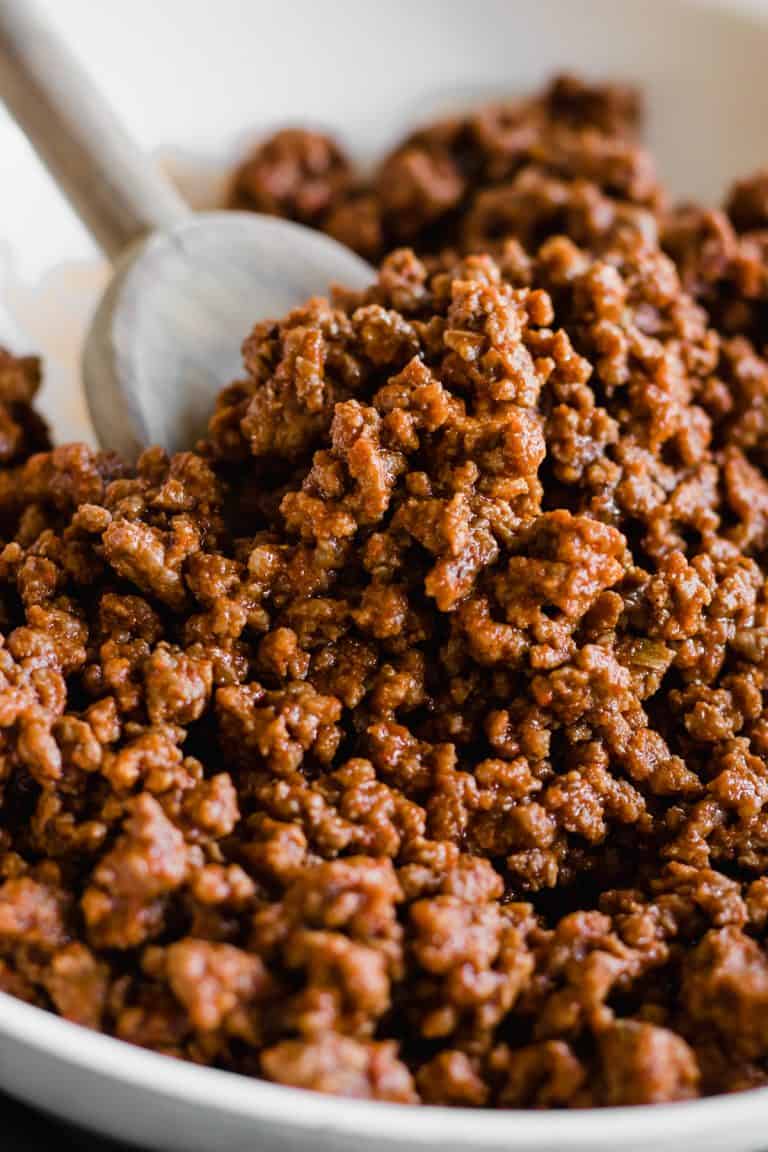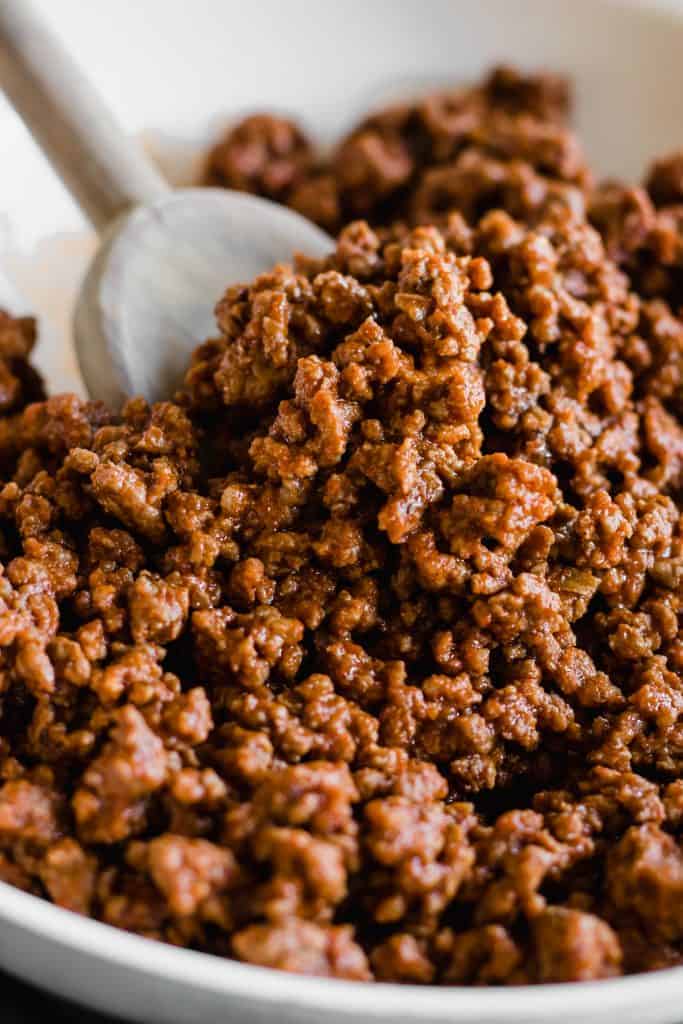 HOW TO MAKE GROUND BEEF FOR TACOS?
Use this homemade taco seasoning to make the BEST taco meat. Brown 1 pound of ground beef, breaking it up while cooking, cook until it's no longer pink. Stir in the taco seasoning.
A lot of recipes say to use water when mixing a taco seasoning with the ground beef. Personally, I love to use about 1/2 a cup of tomato sauce.
Using the tomato sauce gives more flavor to the meat and helps the meat stay moist.
CLASSIC GROUND BEEF TACOS
To make the best classic beef tacos fry up some corn tortillas and pile on the taco meat from this recipe. Top with some lettuce, tomato, sour cream and cilantro.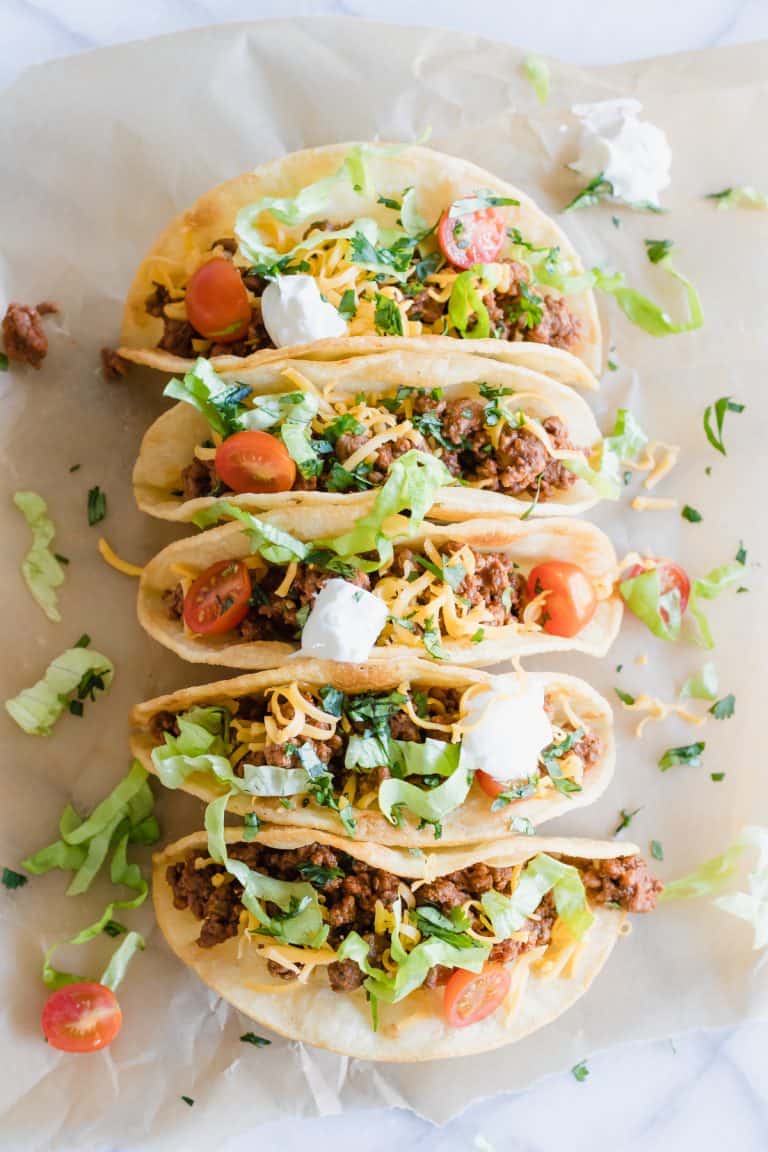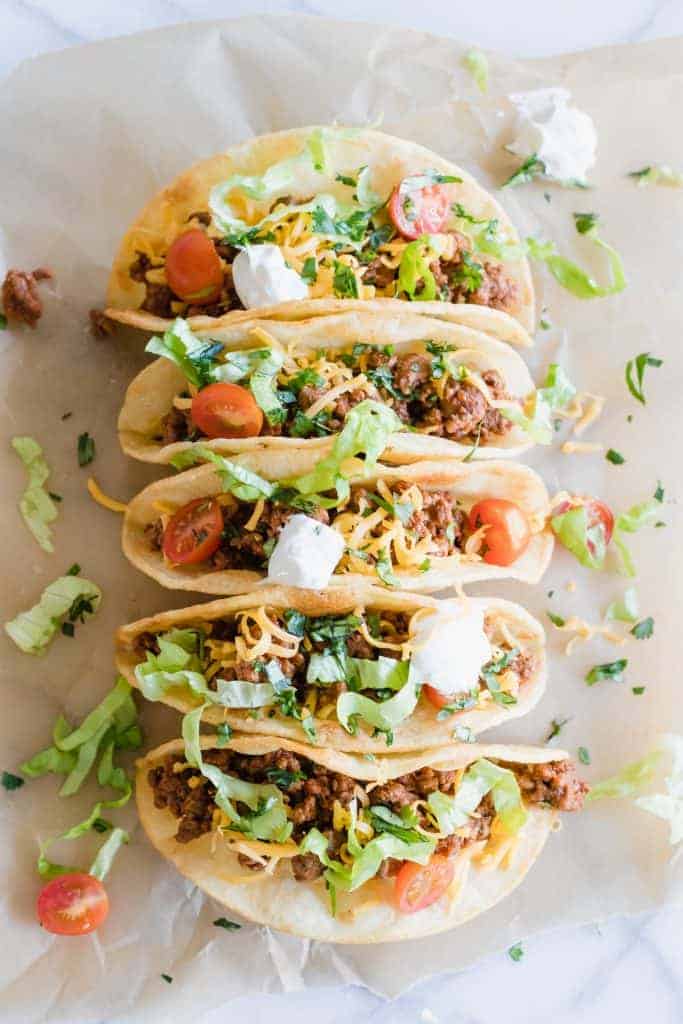 Other classic Mexican Food Recipes: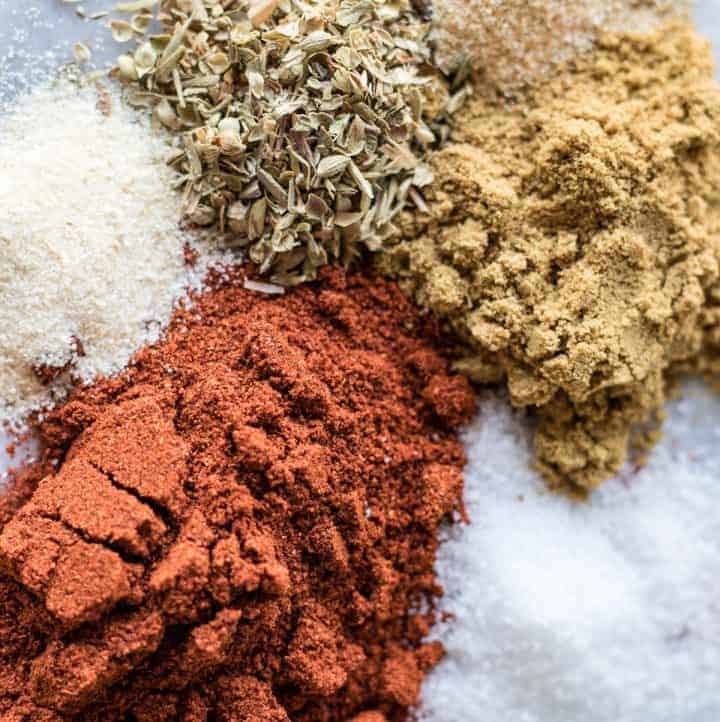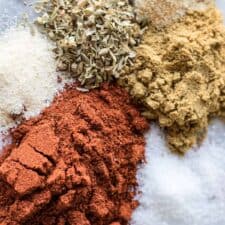 Easy Homemade Taco Seasoning
Easy Homemade Taco Seasoning. Make your own seasoning mix at home! Never buy the pre-made mix again!
Instructions
Combine all of the ingredients together and mix. Store in an airtight container if making a large batch.
Notes
These are the measurements for 1 lb of ground beef. Cook the ground beef fully, drain grease, then add 1/2 cup tomato sauce and taco seasoning. Allow to simmer for 5 minutes. If you make a large batch use 2 tablespoons of Taco Seasoning per 1 pound of ground beef.
Nutrition
Serving: 1, Calories: 8kcal
SaveSave
SaveSaveSaveSave
SaveSave
SaveSave
SaveSave
House of Yumm is a participant in the Amazon Services LLC Associates Program, an affiliate advertising program designed to provide a means for us to earn fees by linking to Amazon.com and affiliated sites.