Juicy and flavorful Tex Mex enchilada meatballs are made with a combination of ground beef and chorizo, simmered in a Texas style homemade enchilada sauce. These enchilada meatballs are perfect as an appetizer, or as the main dish!
These Tex Mex Enchilada Meatballs are basically the ultimate meatball. Even more than my Bacon Bourbon Meatballs. These enchilada meatballs are loaded up with flavor thanks to the addition of chorizo.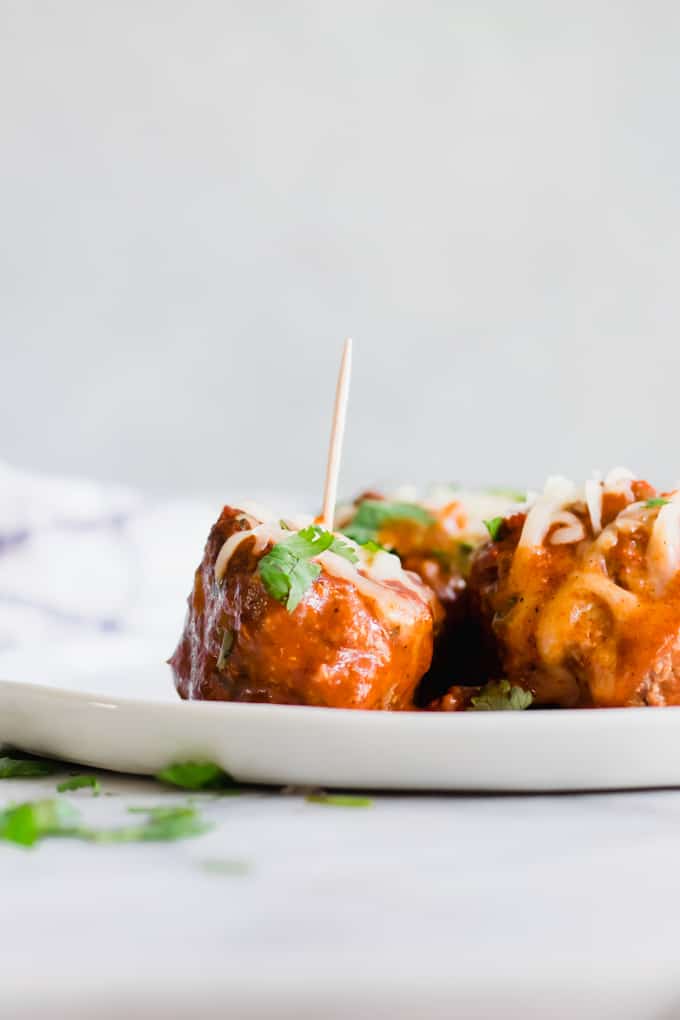 The chorizo is also what makes the meatballs slightly tricky to make. The chorizo renders a lot of grease while it cooks, which means that if too much is used the meatballs will fall apart. Keeping the ratio in the recipe ensures that the meatballs stay together.
These enchilada meatballs are incredibly soft though. So while they're cooking you want to be careful when turning them to get all sides seared. This will help hold the meatballs together when we add them to the sauce.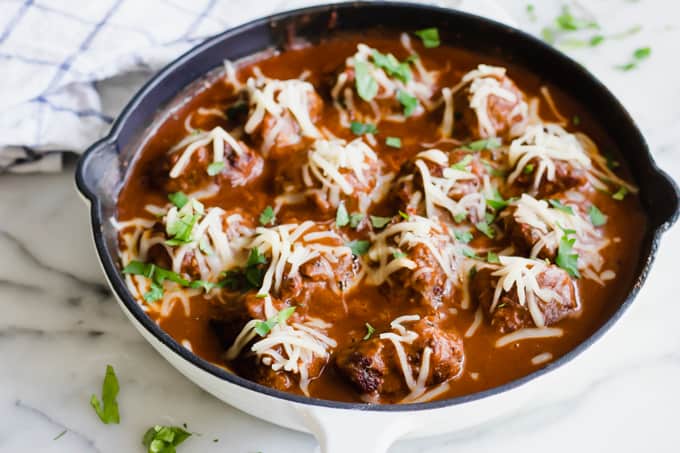 Some other additions that create the most insane tex mex flavor is the grated onion, cilantro, and the slightest bit of oregano.
The enchilada sauce is my homemade enchilada sauce, a recipe that I have been working on a long time and finally feel I have perfected. It's loaded with bold flavor and spices. Using a hefty dose of chili powder gives just the slightest hint of heat.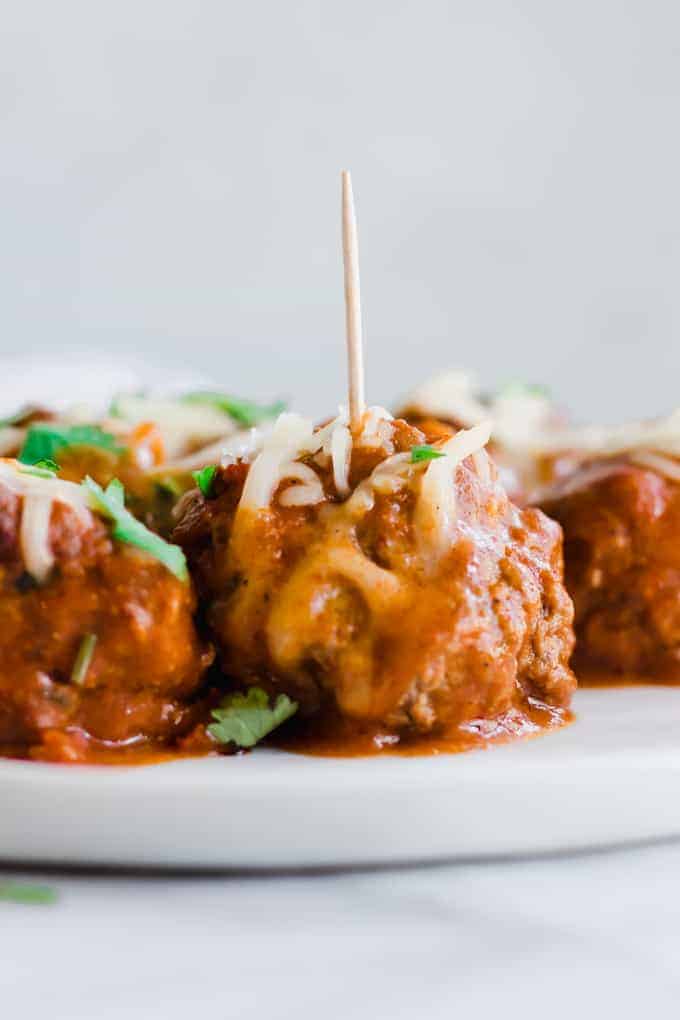 Simmering the meatballs in the sauce adds an extra depth of flavor to the dish. A sprinkle of cheese and some diced cilantro completes the dish.
If making these meatballs as the main dish pair them with a salad or even some mexican rice and refried beans for a full tex mex meal.
Or these Tex Mex Enchilada Meatballs would be a perfect appetizer or side dish as well, served on a tray with toothpicks. There's so many options! I haven't tried it yet, but I'm guessing meatball sub would be pretty amazing.
Tex Mex Enchilada Meatballs first appeared on Food Fanatic.
SaveSave