Ever take a bite of something and say that it should be celebrated?  Here it is!  Cilantro lime shrimp.  This dish should have it's own holiday.  But then I suppose that would only be one day out of the year.  This shrimp deserves more than just one day.
Cilantro and lime together is a classic taste.  These are two ingredients I always have on hand.  Now that I'm really taking the time to think about it I wonder how much I spend on cilantro a year?  If only I could keep any plant alive for more than a day I would consider growing my own.
 This shrimp was super easy to make and really quick too.  I tossed the shrimp to coat it with some sea salt and cumin.  Mmm Cumin.  What is cilantro and lime without a little cumin??  It's only natural that they should go together in this dish.
Cook a little garlic in a pan with olive oil, toss in the shrimp and cook over medium heat for about 7 minutes or so.  Remove from the heat and toss with some lime juice and cilantro.  This shrimp is so good you could just eat it by itself.  I however have some other plans for mine, perhaps some shrimp tacos?!  Yumm!!
Cilantro Lime Shrimp
---
Scale
Ingredients
1/2

pound shrimp

1 teaspoon

extra virgin olive oil

1

clove minced garlic

1/8 teaspoon

sea salt

1/8 teaspoon

cumin
Juice from

1/2

lime

1 tablespoon

chopped cilantro
---
Instructions
Heat olive oil and garlic over medium heat
Toss shrimp with sea salt and cumin then place in heated pan
Cook the shrimp thoroughly and then remove from heat
Squeeze the juice from half a lime over the shrimp and then toss with the cilantro
---
 While you're here check these out too!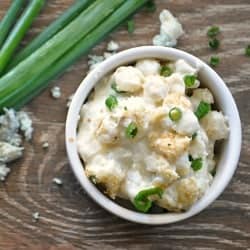 7