This pasta dish is extra cheesy, super simple, and perfect for feeding a large family, having for get togethers, or potlucks!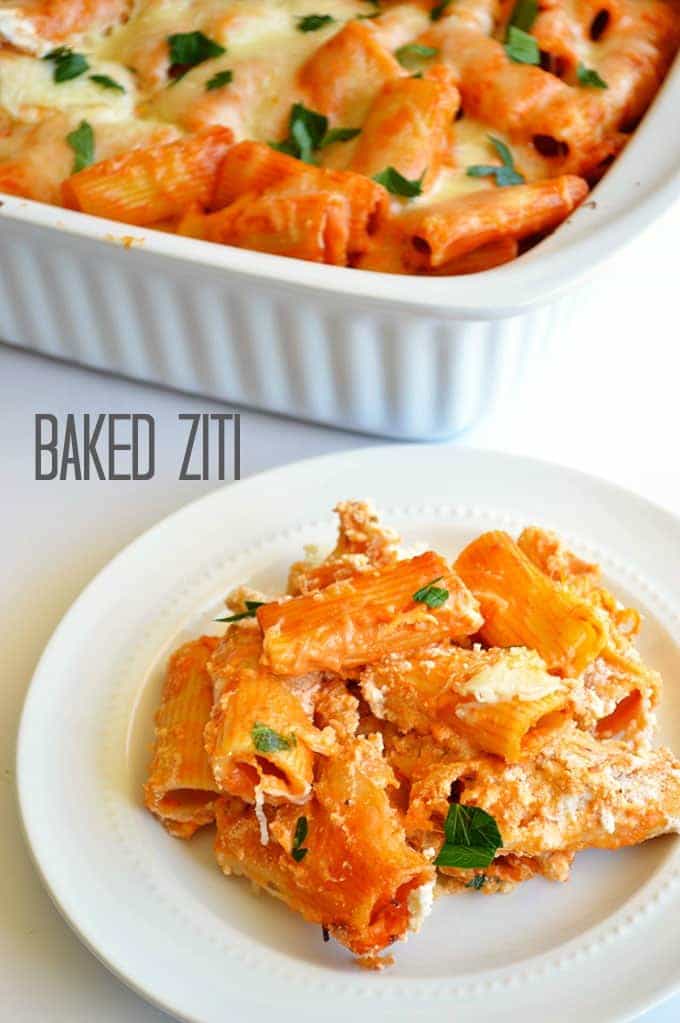 I suppose I will start off by saying, yes I know these are not Ziti noodles.  Give me a moment to explain myself.  First off, the market was out of actual ziti noodles when I went.  Who knew that would happen right?  Second of all, I actually prefer large noodles.  Is there anything more comforting than large noodles covered in sauce and cheese?  Third of all, maybe I did it on purpose to show you how easy it is to customize the recipe to your own liking, or based on what you happen to have in your pantry.  Actually the third reason isn't what happened at all.  However, it is a very good point!
So many times I come across a recipe and I feel like I have to follow it precisely.  Cooking is so much more fun than that!  It can be customized, and changed.  So if you feel the urge to go with those ziti noodles, then go for it!  If you have rigatoni on your pantry shelf, go for that.  It really doesn't matter.  That's my cooking pep talk for today.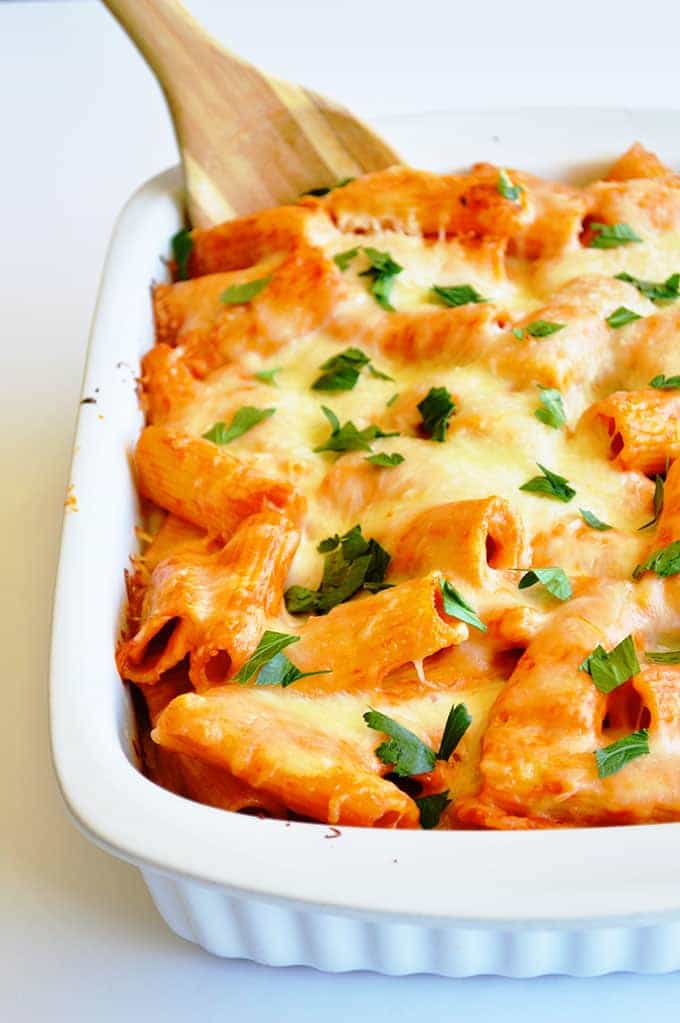 There are so many things I love about this meal.  It's so simple and easy to put together.  It tastes amazing.  It feeds a crowd.  The list could go on and on I'm sure.
This last weekend was so busy I thought I was going to go crazy.  I had two soccer games, almost back to back.  In charge of snacks for one of them.  A baby who needs a nap.  A birthday party which was right after the second soccer game.  And friends coming over for dinner.  Who set up that day?  Goodness.  This baked pasta dish saved my sanity.
We've made it several times before, and it's always been a crowd pleaser.  This time I made it the day before and just covered it and stuck it in the fridge to heat 20 minutes before our friends arrived.  And it still turned out amazing.  If you're setting it aside to cook later I would recommend maybe keeping the extra sauce and the top layer of cheese to add right before you heat it.  The noodles do like to soak up the sauce while they sit.  Still tasty though.
If you're like me, you may have family coming to stay for a few days for the holidays.  This dish just might save  your sanity for at least one of the nights.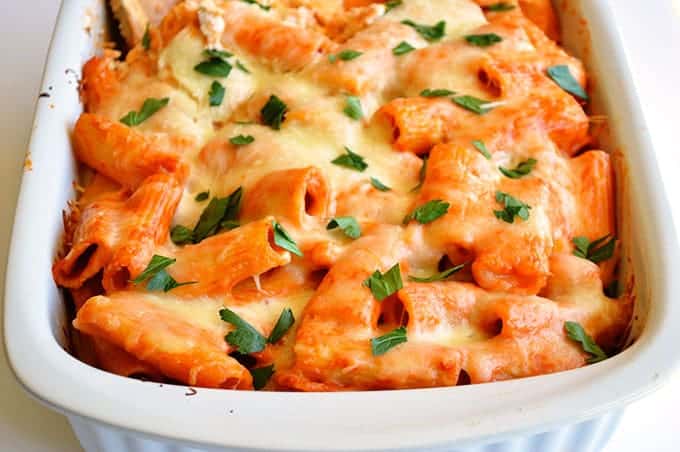 I hope you enjoyed the recipe and will follow along on my cooking adventures:
FACEBOOK | PINTEREST | GOOGLE+ | TWITTER | INSTAGRAM | BLOGLOVIN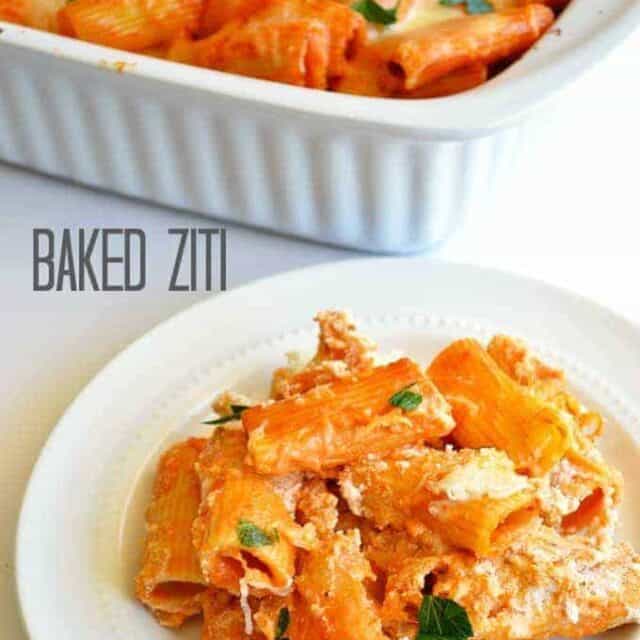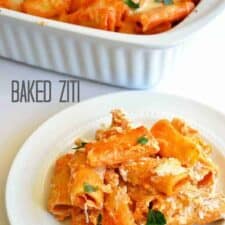 Baked Ziti
This easy cheesy pasta dish is perfect for feeding the family or to serve for a fun gathering!
Ingredients
1 lb pasta noodles
1 jar marinara sauce, or homemade, we used a Creamy Tomato sauce
12 oz ricotta cheese
1 tsp dried oregano
1 tsp garlic powder
1/2 tsp salt
2 cups shredded cheese, mozarella, jack, parmesan
Instructions
Boil the noodles until they are al dente, meaning they still have a slight amount of stiffness to them. Drain noodles, and add about 3/4 of the sauce, stir until the noodles are coated. Set aside.

In a medium size bowl add the ricotta, oregano, garlic powder, and salt. Stir to combine.

In a large greased baking dish layer half of the noodles, all of the ricotta mixture, and half of the cheese. Layer with the remainder of the noodles, the sauce, and top with the remaining shredded cheese.

Cover with foil and bake at 375°F for 20 minutes. Remove the foil and bake for an additional 10 minutes. Serve and enjoy.
Nutrition
Calories: 327kcal, Carbohydrates: 40g, Protein: 17g, Fat: 11g, Saturated Fat: 7g, Cholesterol: 39mg, Sodium: 652mg, Potassium: 392mg, Fiber: 2g, Sugar: 4g, Vitamin A: 635IU, Vitamin C: 5mg, Calcium: 220mg, Iron: 2mg
 More crowd pleasing recipes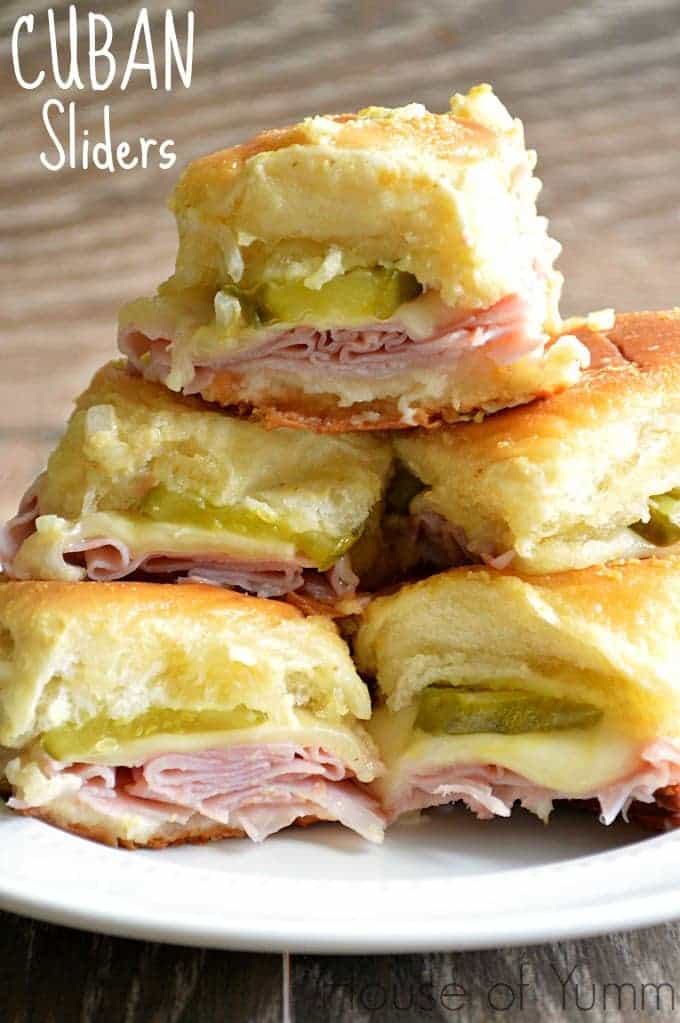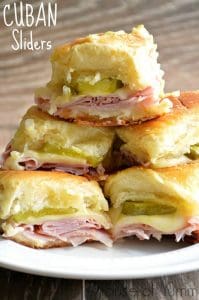 House of Yumm is a participant in the Amazon Services LLC Associates Program, an affiliate advertising program designed to provide a means for us to earn fees by linking to Amazon.com and affiliated sites.