Avocado Summer Rolls served with a Sweet 'N Spicy Cilantro Dipping Sauce.  A healthy alternative to those fried egg rolls served in restaurants.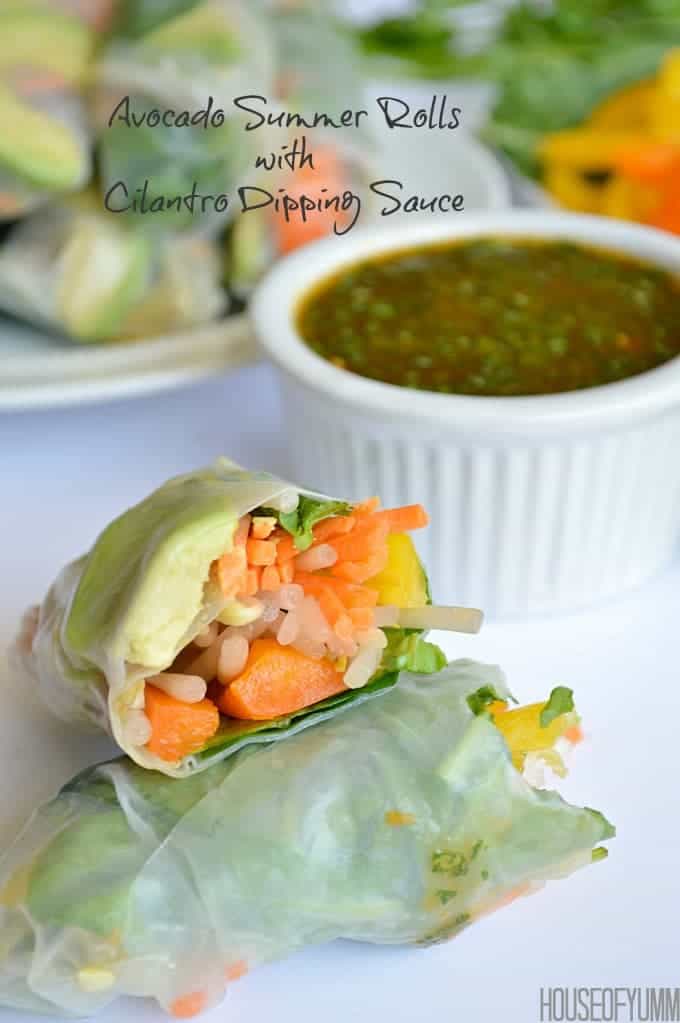 You know those delightful fried avocado egg rolls with that wonderful dipping sauce, that you just want to bathe in, that they serve at restaurants?  If you don't know what I'm talking about, then I'm so sorry for your loss and not having that memory to keep you warm at night.  Anyways, these vegetarian avocado summer rolls are my healthy version.  And I just so happen to have a skinny version of that sweet 'n spicy cilantro dipping sauce that I want to pour over every single thing that I eat. …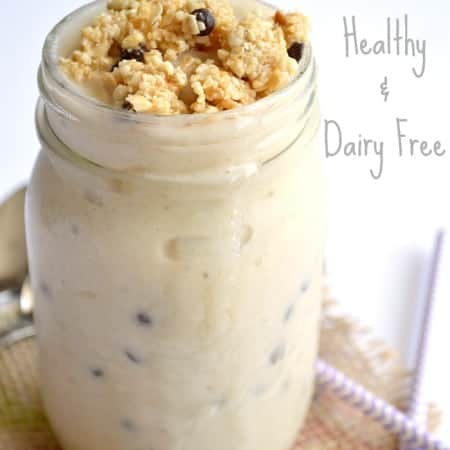 This Cookie Dough Milkshake is healthy, dairy free and scrumptious.  The perfect guilt free summer dessert.  Who wants a milkshake?  Who wants a healthy milkshake??  Everything about this Cookie Dough Milkshake is completely healthy and guilt free.  Doesn't it look super thick, creamy, and delightful too?