Enjoy the flavors of fall in these soft pudding cookies loaded with bits of apple and a center filled with ooey gooey caramel.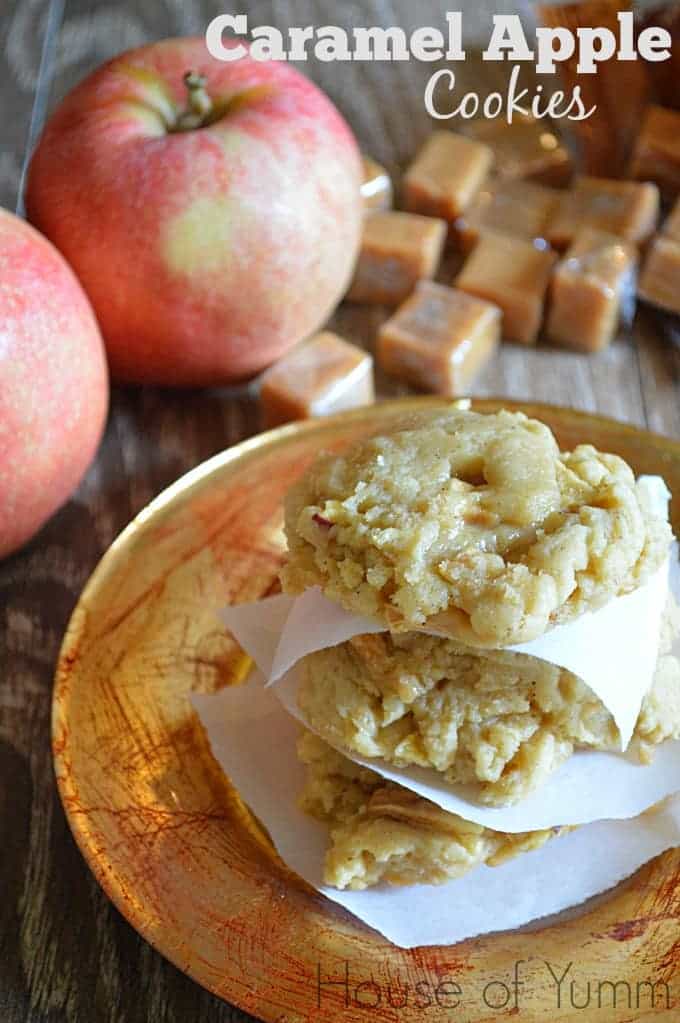 Ok, I am bursting with exciting news today.  So please make sure you keep on scrolling down the page!!!
I will do my best to be brief.  To start, cookies!  *Coooooookies*  said in my best cookie monster imitation….
Sometimes I just need to eat a full plate of Mexican food.  This chicken enchilada casserole definitely satisfies that need!  Full of tender chicken, Mexican style rice, beans, olives, green onions, cilantro, and of course cheese, how can you go wrong?! Ever get the urge to just put your face into a huge plate of…