This Coconut Sorbet is the perfect cool, refreshing treat for any hot day.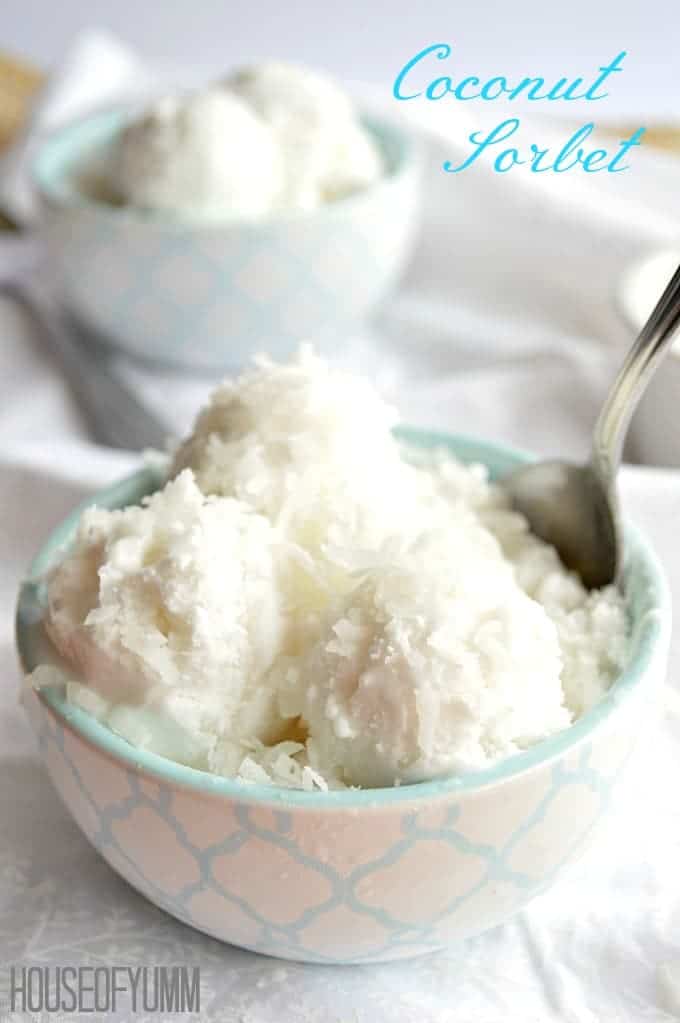 I love coconut.  Have I mentioned that before?  I remember as a kid loving to go and get Snow Cones, and I would always get the Pina Colada flavor.  It tasted like pure coconut.  I loved it.  The only down side was that the juice they used for the Pina Colada flavor was clear.  So my snow cone had no color.  I always wanted to have a fun color to my snow cone, like a fun blue or pink.  But I could never pass up the Pina Colada flavor.  Well, this Coconut Sorbet tastes a million times better than that Snow Cone ever did.  It's just as refreshing.  The white color no longer bothers me.  This is the perfect dish for a hot day.  Shoot, who am I kidding?  I would even eat this on the coldest day in winter.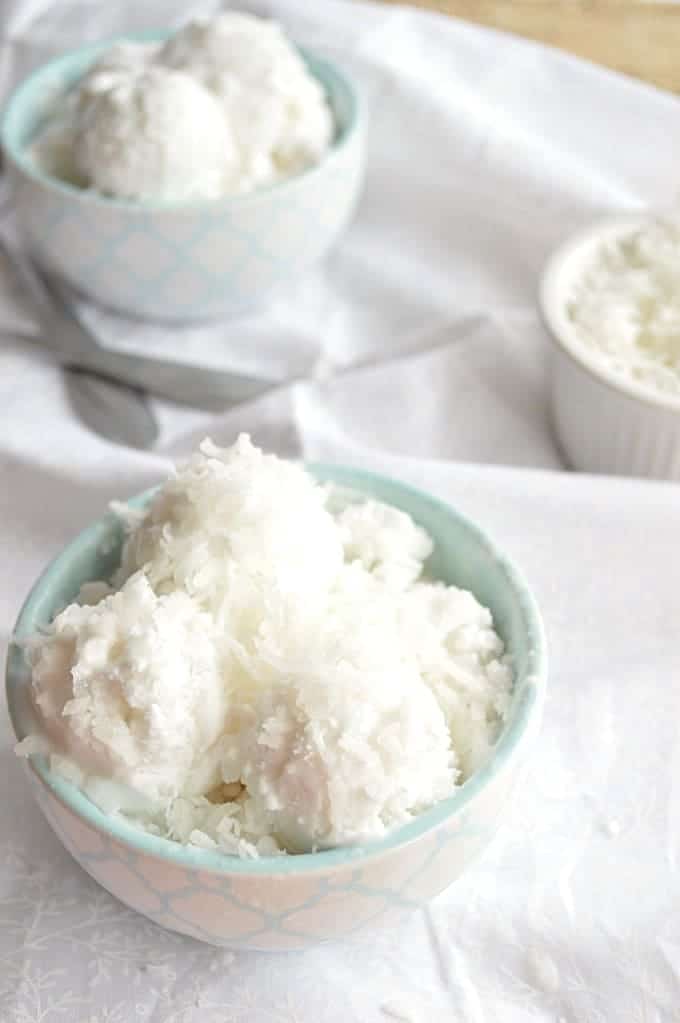 This coconut sorbet was inspired by a recipe I saw on the Goya website, here.  I modified it slightly to include Coconut Water instead of regular water.  If we're going coconut, we're going to go all coconut.  Right?  Let's just go for it!  I even used the Coconut Water that has pulp.  Purely on accident.  But it added some nice little chunks of coconut into the actual sorbet.  Plus, it's possible I tossed some shredded coconut on top of mine too.  Ok, not just possible, I absolutely did that.
Serene
Serves 8-10
Coconut Sorbet
Cool, refreshing Coconut Sorbet made with 3 ingredients. Perfect way to cool off on a hot day.
5 minPrep Time
5 minTotal Time
Ingredients
1 can cream of coconut
2 cans coconut milk
1 cup coconut water
Instructions
Combine all ingredients into a large bowl, whisk until fully mixed together. Cover bowl and place into the refrigerator to chill. Allow to chill for several hours, or overnight.
Once mixture is chilled, pour into a frozen ice cream maker bowl. Using ice cream maker, churn for approximately 20 minutes or until desired consistency is reached.
Scoop sorbet into a container, seal it, and place into freezer for approximately 2-3 hours to set. Serve and enjoy! Store in freezer.
7.6.4
377
https://houseofyumm.com/coconut-sorbet/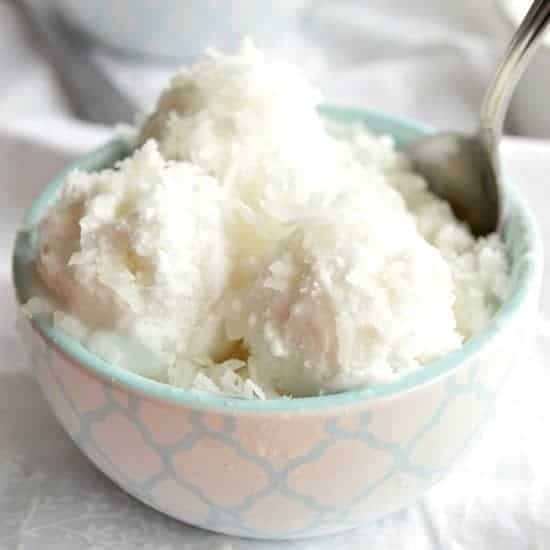 I hope you enjoyed the recipe and will follow along on my cooking adventures:
FACEBOOK | PINTEREST | GOOGLE+ | TWITTER | INSTAGRAM | BLOGLOVIN
More Frozen Treats To Cool Off With: