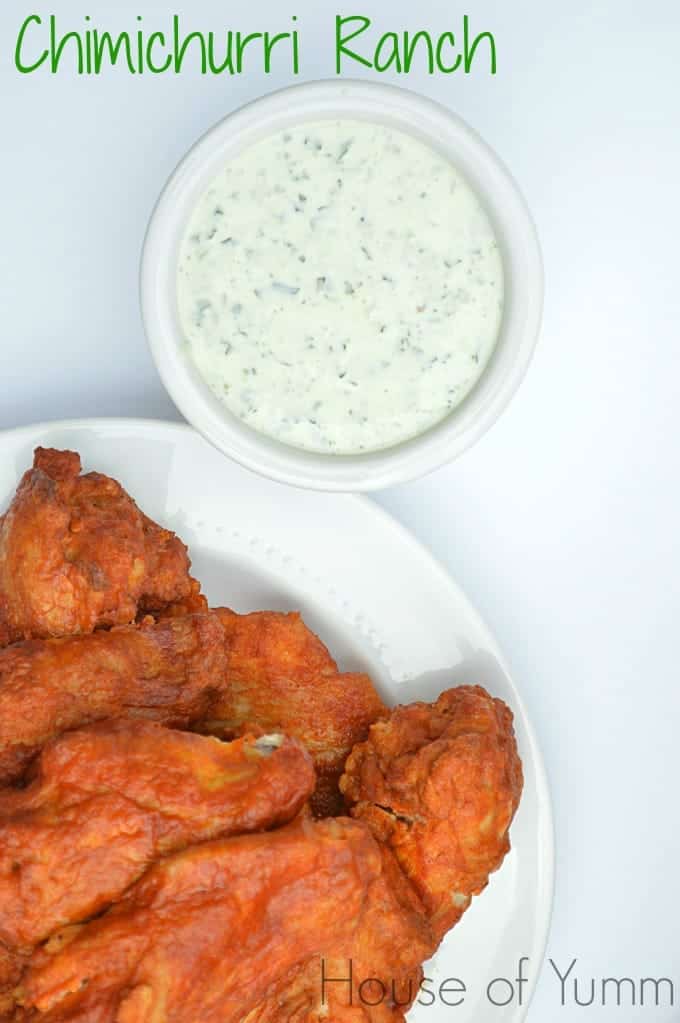 Football season is here!! Whoo Hooo!! Actually, I don't know a thing about football. I can tell you the name of the team where I live though…Go Cowboys! But that's really all I have.
Lucky for me, one of the things football fans like to do is get together to watch the game, and eat delicious snacks! Snacks, snacks, and more snacks!! One of the best snacks to have for a football party? Wings. Now we're talking my language!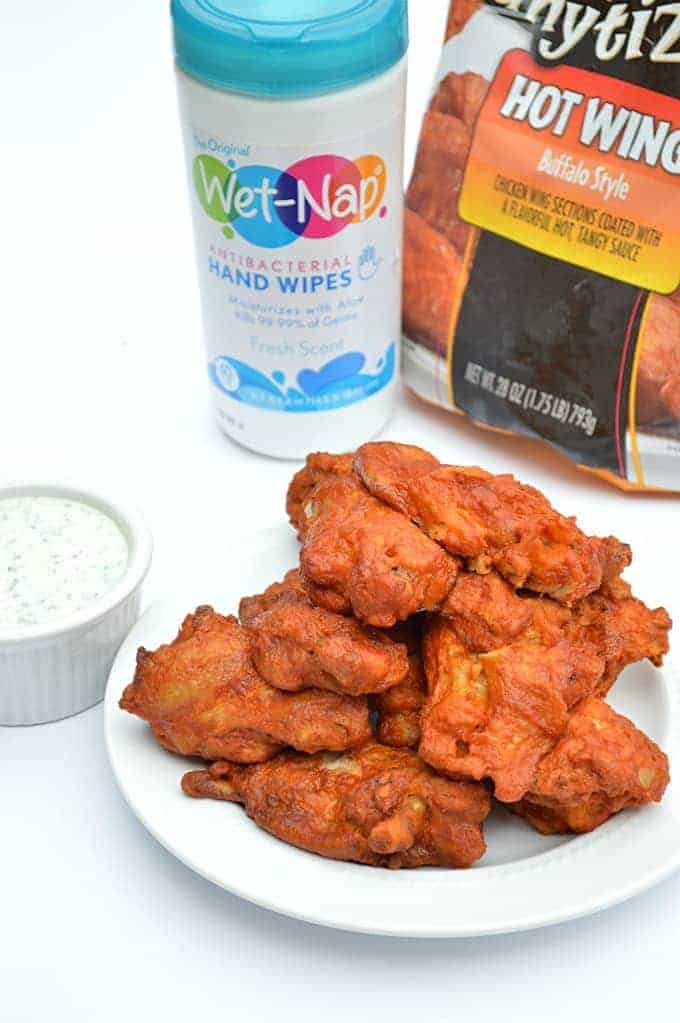 Ok, so now we have the makings of a football party already and I'm saving time by getting frozen wings, and planning ahead for the mess to come. I can totally handle this super mom/wife thing. Well… some days I can.
Now what would a wing party be without some sauce to dip them in?! Ranch is my fave. The hubsters likes a good blue cheese. But we wanted to try something a little bit different. Since I was making it of course I went with a ranch version, but then added a little chimichurri sauce to go with it! And there ya go! A fancy Chimichurri Ranch dipping sauce for these fantastic wings!
I can't tell you anything about what happened with the football game, but one thing I can tell you. The wings were all devoured. The ranch was scraped off the sides of the bowl until there wasn't a drop left. And I didn't have any wing sauce lookin' handprints all over my house 🙂
I would have to say that I won! Whooo Hooo!!!!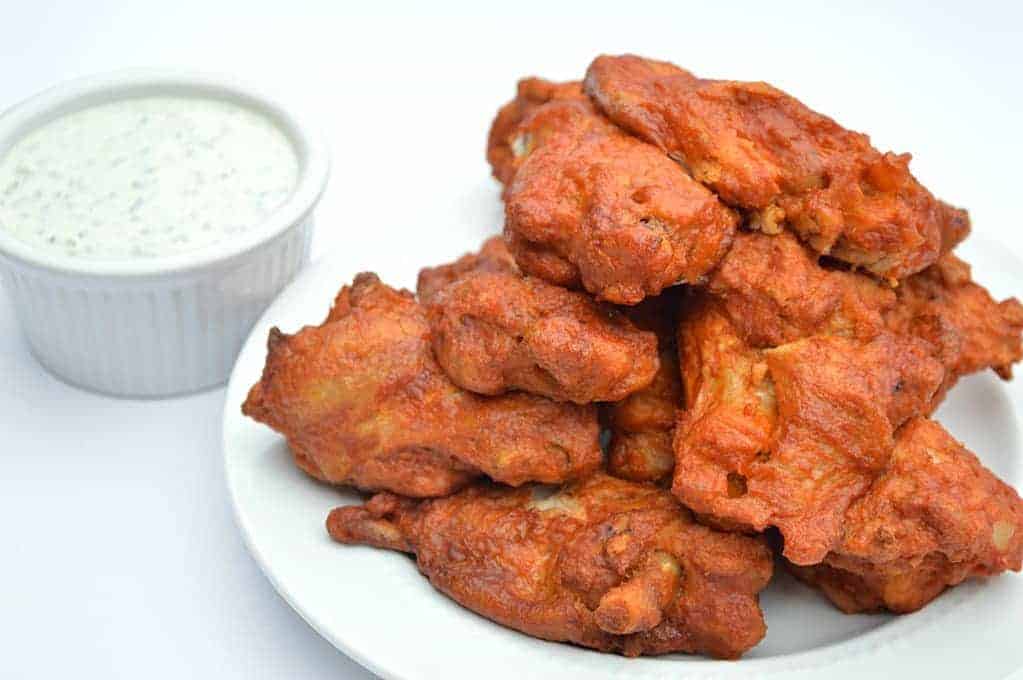 PS It is completely possible I ate the whole plate of wings after I took this picture.. Don't judge me.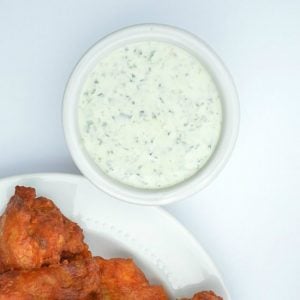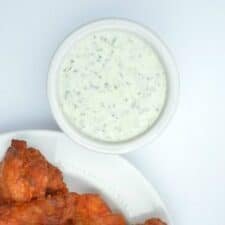 Chimichurri Ranch
Enjoy the elegant flavor of chimichurri sauce meets ranch! Perfect for dipping with wings or veggies!
Ingredients
1 cup sour cream
½ cup milk
2 tbsp Hidden Valley Ranch Seasoning
6 tbsp parsley, chopped
3 cloves garlic, minced
⅛ tsp sea salt
½ tsp oregano
⅛ tsp black pepper
⅛ tsp white wine vinegar
Instructions
In a bowl combine the sour cream, milk, and ranch seasoning with a whisk until well combined.

In a separate bowl combine the chopped parsley, minced garlic, sea salt, oregano, and pepper together.

Add the parsley mixture to the bowl of ranch. Stir to combine. Add in the white wine vinegar and stir until mixed.

Cover and chill in refrigerator for 2-3 hours prior to serving to allow the flavors to mix.

Enjoy!
Nutrition
Calories: 91kcal, Carbohydrates: 3g, Protein: 2g, Fat: 8g, Saturated Fat: 5g, Cholesterol: 22mg, Sodium: 90mg, Potassium: 108mg, Fiber: 1g, Sugar: 2g, Vitamin A: 592IU, Vitamin C: 6mg, Calcium: 76mg, Iron: 1mg
SaveSave
House of Yumm is a participant in the Amazon Services LLC Associates Program, an affiliate advertising program designed to provide a means for us to earn fees by linking to Amazon.com and affiliated sites.