There could be several reasons why you're looking for the best garlic substitutes. Maybe you're in the process of cooking and realized you're out of fresh garlic. Or maybe there's a garlic allergy you need to accommodate in your cooking. Either way, here are some easy substitutes you can use when a recipe calls for garlic cloves!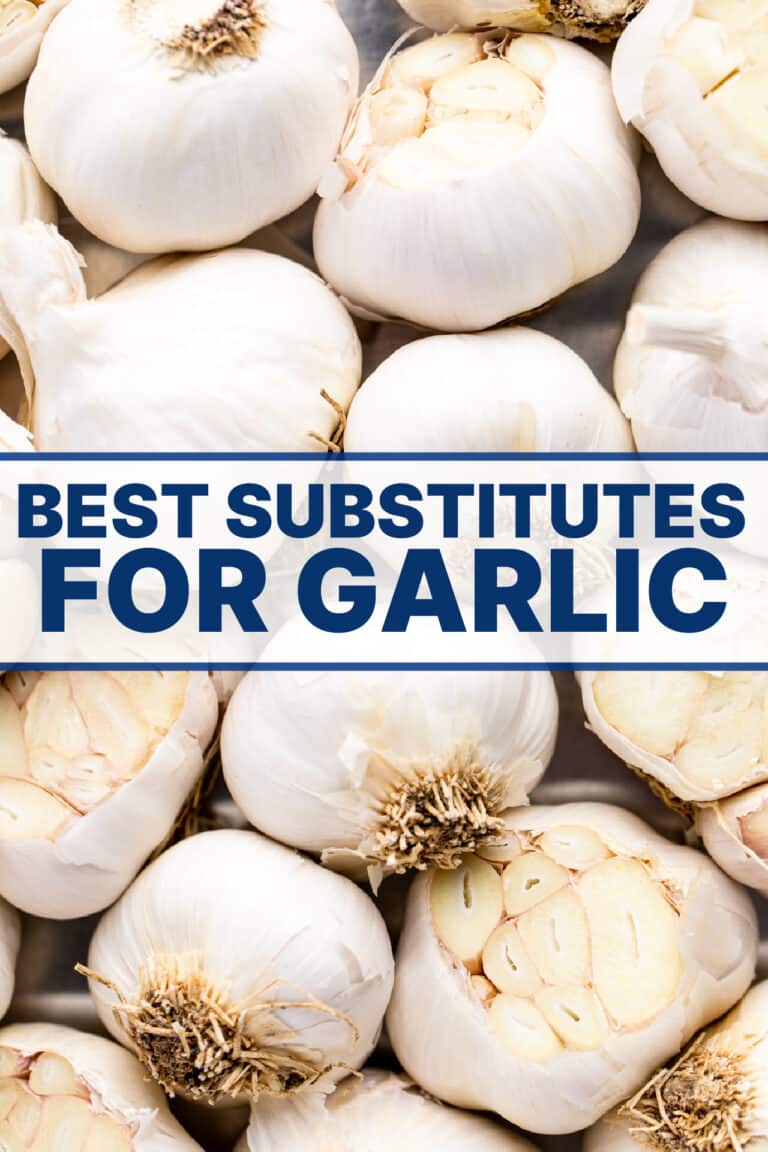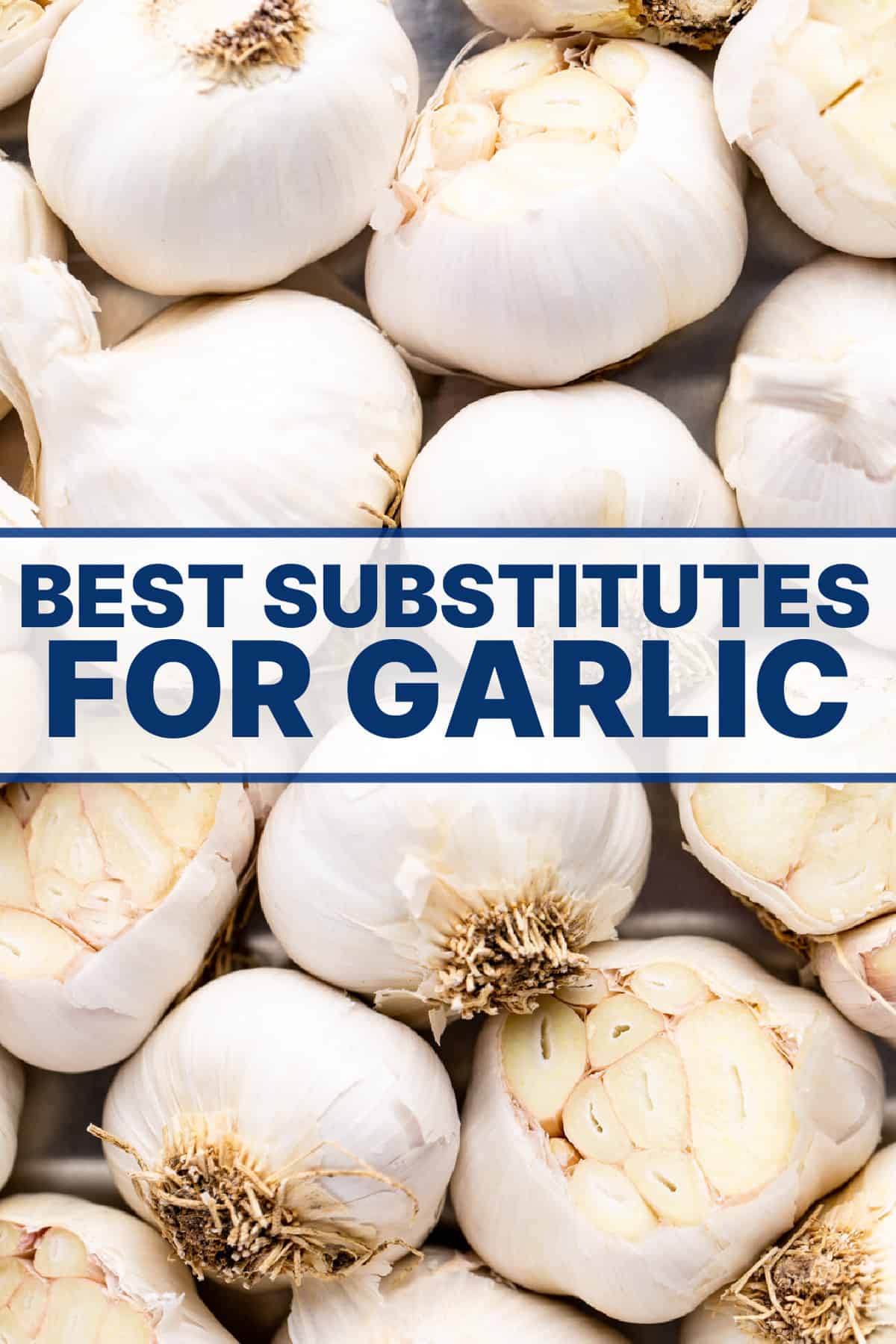 Garlic belongs to the allium family which also includes: onions, scallions, shallots, leeks, and chives. Of all the allium family, garlic has the strongest flavor.
Best Garlic Substitutes:
1. Garlic Powders/Flakes/Salt
If the problem is you are just out of garlic cloves and are still wanting to get that unique garlic flavoring, then you can use garlic powder/granulated garlic/garlic flakes/garlic salt/or a drizzle of garlic oil in your cooking.
Garlic Powder: 1/4 tsp of garlic powder = 1 clove garlic
Granulated Garlic: 1/2 tsp of granulated garlic = 1 clove garlic
Garlic Flakes: 1/2 tsp of garlic flakes = 1 clove garlic
Garlic Salt: 1/2 tsp of garlic salt = 1 clove of garlic and almost 1/2 tsp of salt, be sure to reduce the salt in the recipe.
2. Chives
An allium with a flavor that is a mix of onion and garlic. There is also a garlic chive also known as Chinese Chives that have a stronger garlic flavoring.
1 tablespoon minced chives = 1 clove garlic
3. Shallots
An allium that grows similar to garlic, it has a bulb and cloves. The flavoring is sweet and mild and in between garlic and onion. This is a favorite ingredient in professional kitchens for a reason!
1 tablespoon minced shallot = 1 clove garlic
4. Fennel
A fragrant allium that has a taste similar to anise, it works best when cooked to mellow out the flavoring. While the flavor is different than garlic, it provides wonderful flavor to things like mashed potatoes and soups.
1 tablespoon minced fennel = 1 clove of garlic
5. Ginger
An aromatic that can provide extra flavoring to dishes. It has more spiciness to it than garlic does. This flavor works well in soups, salad dressings, and chicken marinades.
1 tablespoon grated or minced ginger = 1 clove garlic
6. Leeks
An allium that is very similar to onions in taste. In fact they are a common substitute for onions, but you can absolutely add a little bit for extra flavoring if you are avoiding garlic.
1 tablespoon minced leek = 1 clove garlic
7. Cumin
Another ingredient unrelated to garlic, but incredibly fragrant and complex in flavor. Use ground cumin in meat dishes, soups and chilis for more flavor.
1/8 tsp ground cumin = 1 clove of garlic
And always keep in mind that garlic is a unique flavoring that can't be exactly replicated with other ingredients. If you're unsure that a substitute will work in the recipe you are making, you can always just omit the garlic.
Some of our favorite recipes that use garlic: