Bacon Bourbon Meatballs!  These meatballs are made with bacon and ground beef and simmered in a bourbon bbq sauce.  Perfect to serve as an appetizer for the big game or on a sandwich for family dinner!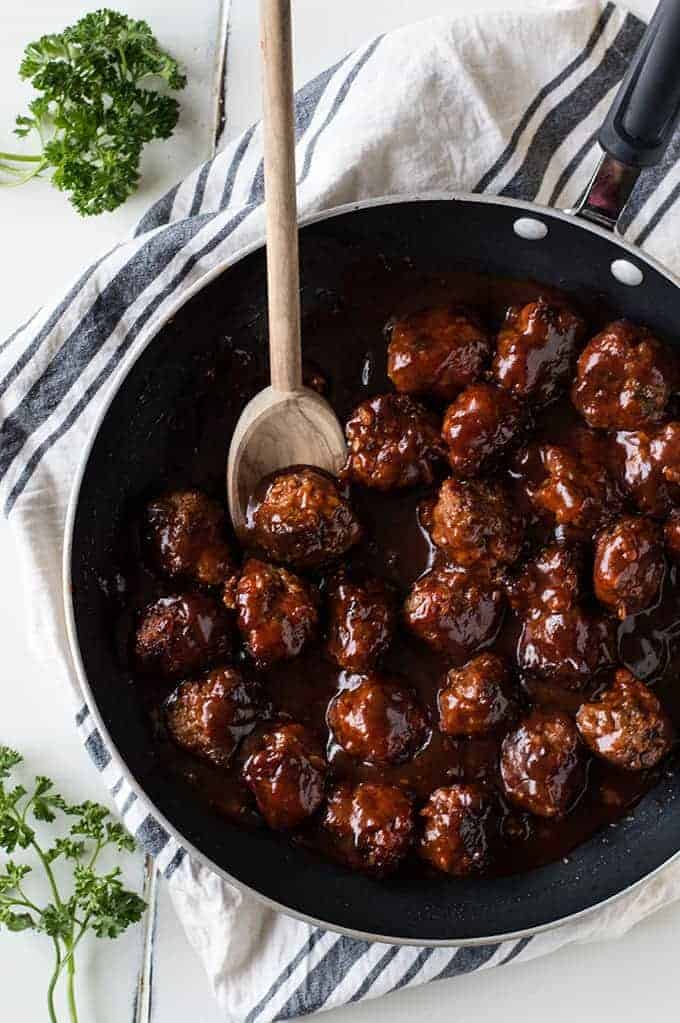 You guys. These meatballs. 
They're made with….wait for it… Wait for it…. Bacon! Whoa. Mind blown right? That's right. Bacon. Bourbon. Meatballs. Periods added for extra emphasis not really required in the title. But have you ever had a bacon meatball? If you have then you're way cooler than me because these were a first for me.
But first, let's chat! Have you been wondering where I went?  Miss me?  I definitely missed you guys.  I totally intended to share this recipe with you last Friday, but then the sickness occurred here in our home.  5 out of 6.  Down and out.  The only one yet to get it..the 2 year old.  Which is definitely a blessing!  Poor lil Bubba man had a combination of sickness and teething going on.  And I think we all know the worst thing ever is being a sick mama with sick kids.  But anyway.  I'm back!  And I'm sharing these bacon bourbon meatballs with you because not only do they absolutely rock, but you need them in your life.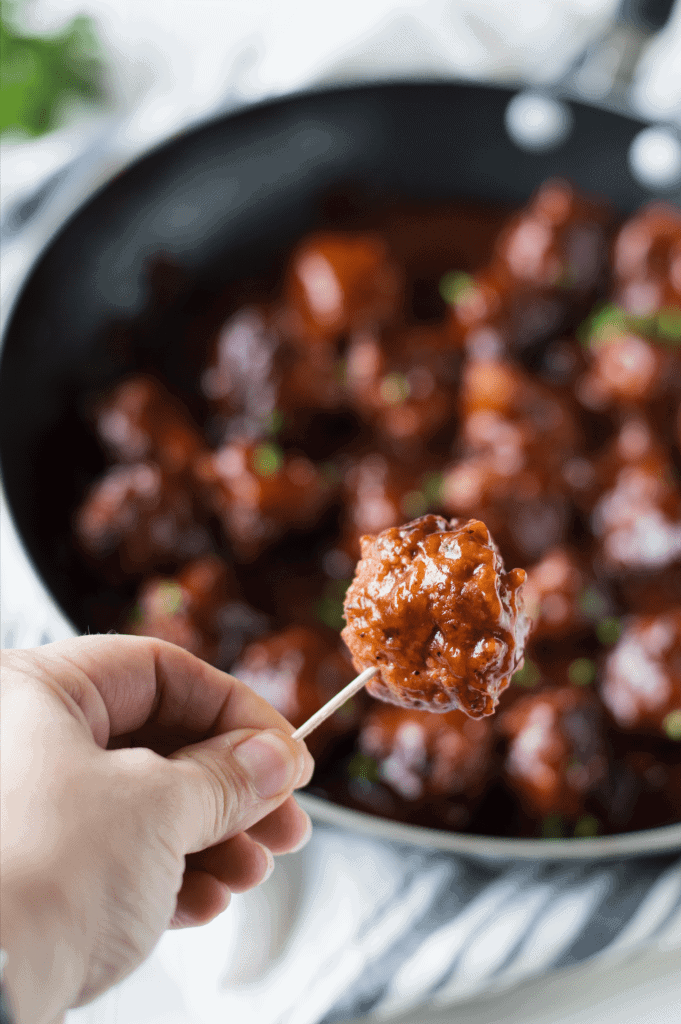 Back to the meatballs  These are super simple to make. I just put the raw bacon strips in my food processor (affiliate link) until it was ground up. Added some onion, which saved me the trouble of dicing it. My eyes were super grateful for this. Then mixed it up with some ground beef, bread crumbs and egg. The usual. But. You guys. Bacon.
Then after the meatballs are cooked we make the sauce.  Which is a combination of bbq sauce and bourbon.  Does life get any better than this?
These little bacon bourbon meatballs are going to be the perfect snack to have out for upcoming game days, or get togethers.  Or you can always make them into sandwiches and serve them for family dinner.  Or just put a bunch in a bowl and call it a meal.. which might just be what the hubs and I did.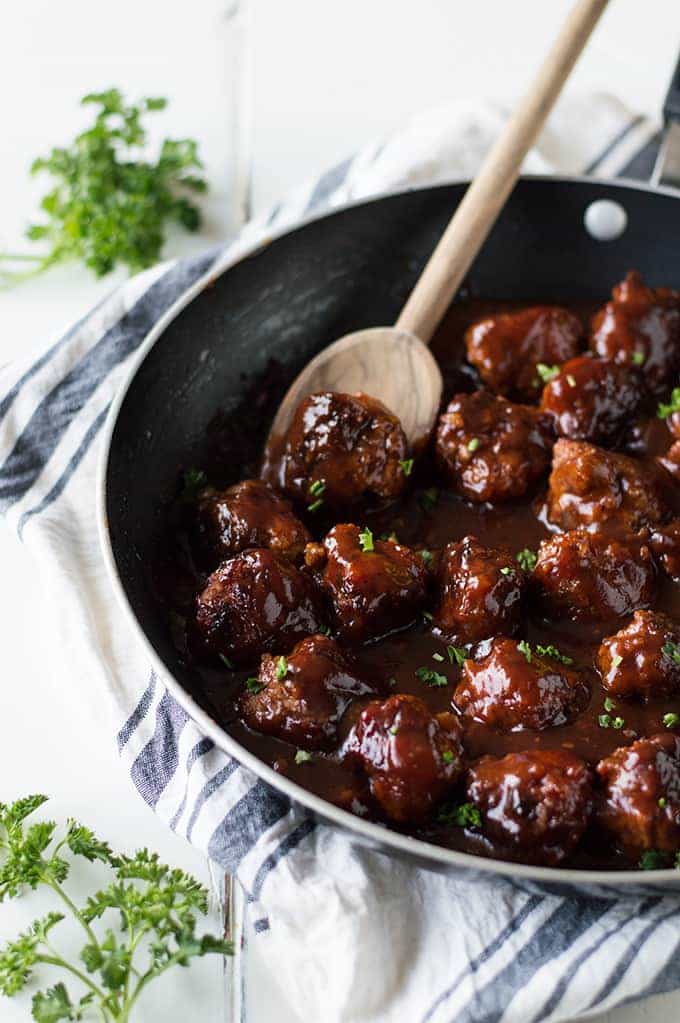 I hope you enjoy the recipe!  You can follow along with me and never miss a recipe by signing up for my newsletter.  Follow me on Instagram and tag #houseofyumm so I can see all the recipes you make.  Plus follow me on snapchat! @houseofyumm 💜
Print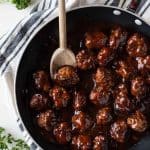 Bacon Bourbon Meatballs
Author:

Prep Time:

10 minutes

Cook Time:

20 minutes

Total Time:

30 minutes

Yield:

24
---
Description
Bacon Bourbon Meatballs! These meatballs are made with bacon and ground beef and simmered in a bourbon bbq sauce. Perfect to serve as an appetizer for the big game or on a sandwich for family dinner!
---
Ingredients
6 bacon strips
1/2 medium yellow onion
1 lb ground beef
1/2 cup breadcrumbs
2 tablespoons fresh chopped parsley
1 large egg
1 teaspoon chili powder
1 teaspoon salt
1 tablespoon vegetable oil
1 cup barbecue sauce
1/2 cup water
3 tablespoons bourbon
---
Instructions
Place the uncooked bacon into a food processor (affiliate link) and process for about 1 minute or until bacon is finely ground up. Add in the onion and process until onion is finely chopped and mixed in.
Spoon bacon and onion mixture into large bowl. Add ground beef, breadcrumbs, parsley, egg, chili powder, and salt. Stir to combine.
Scoop out the meat mixture and roll into balls using your palms, should make about 24 1 inch meatballs.
Heat oil in large saucepan over medium heat. Place the meatballs into the sauce pan and cook, turning every couple minutes to ensure all sides cook evenly. Cook for about 8-10 minutes until fully cooked.
Remove the meatballs and set aside. Remove the pan from the heat and pour out the excess grease.
Add the barbecue sauce, water and bourbon to the saucepan and return to heat. Stir to mix the sauce together. Add in the meatballs and allow them to simmer in the sauce for at least 10 minutes.
More Comfort Food: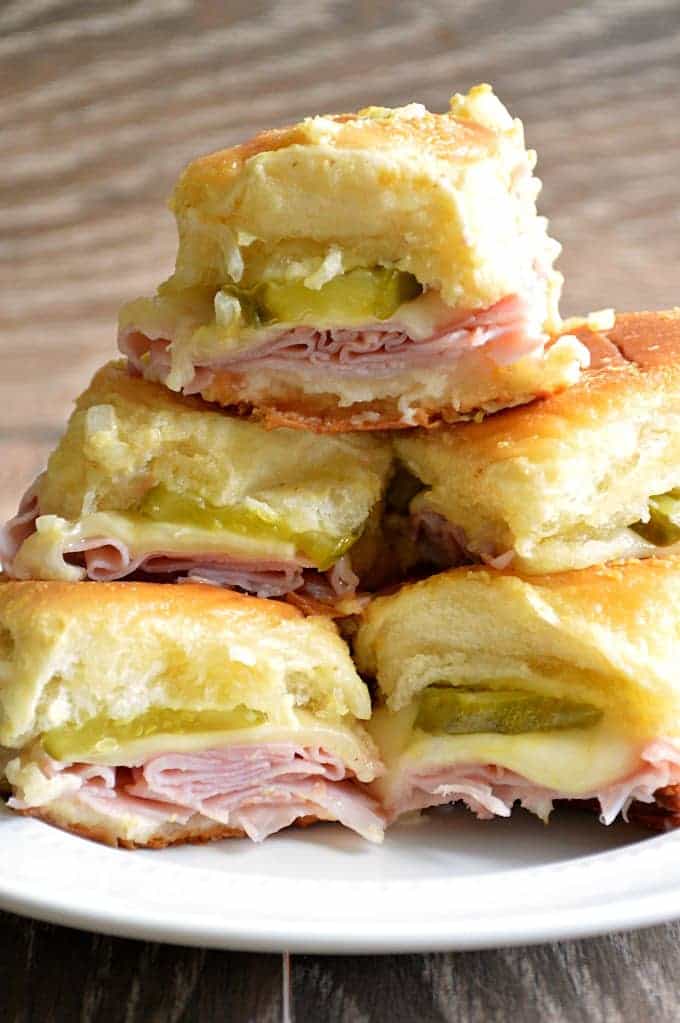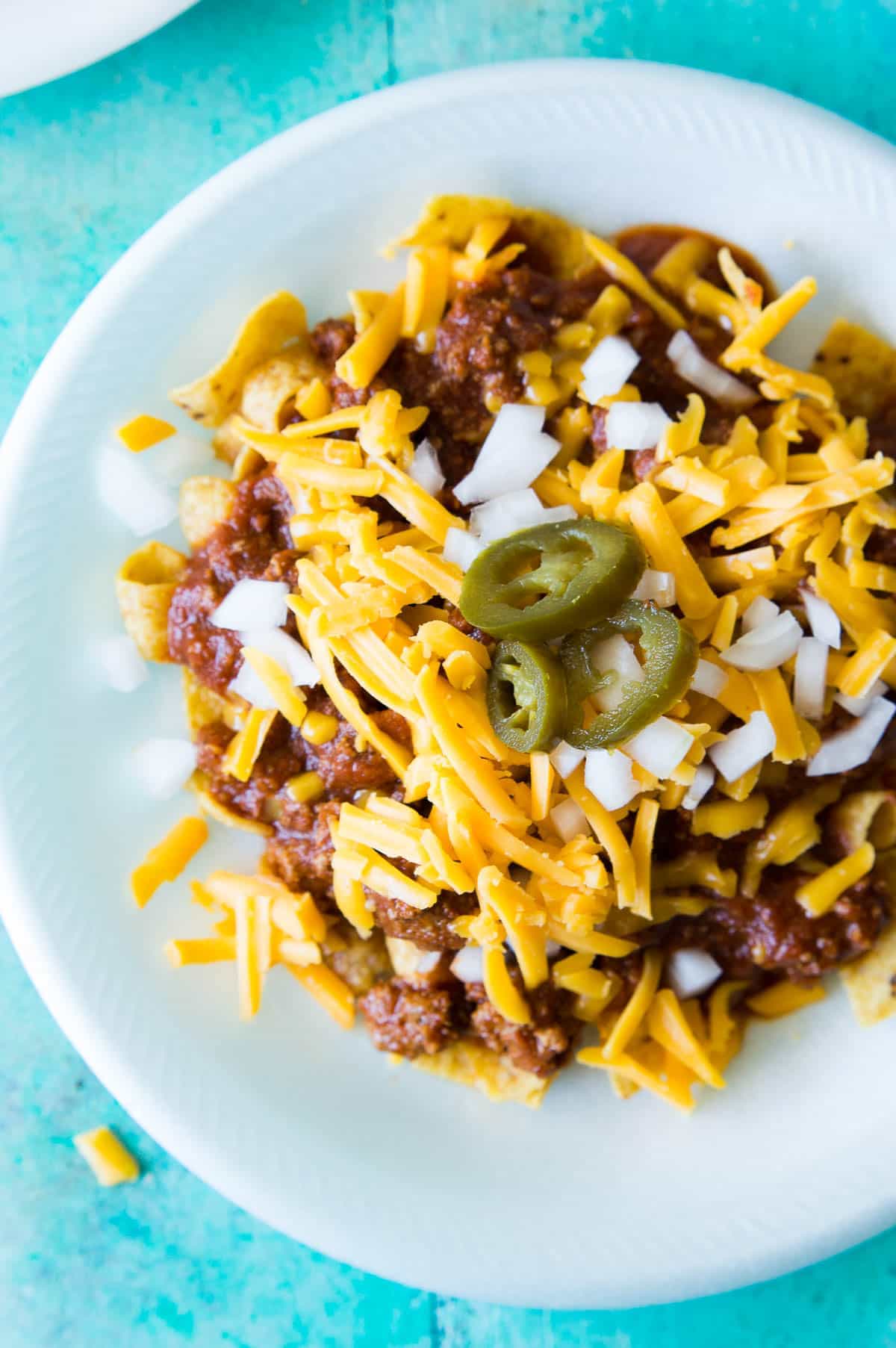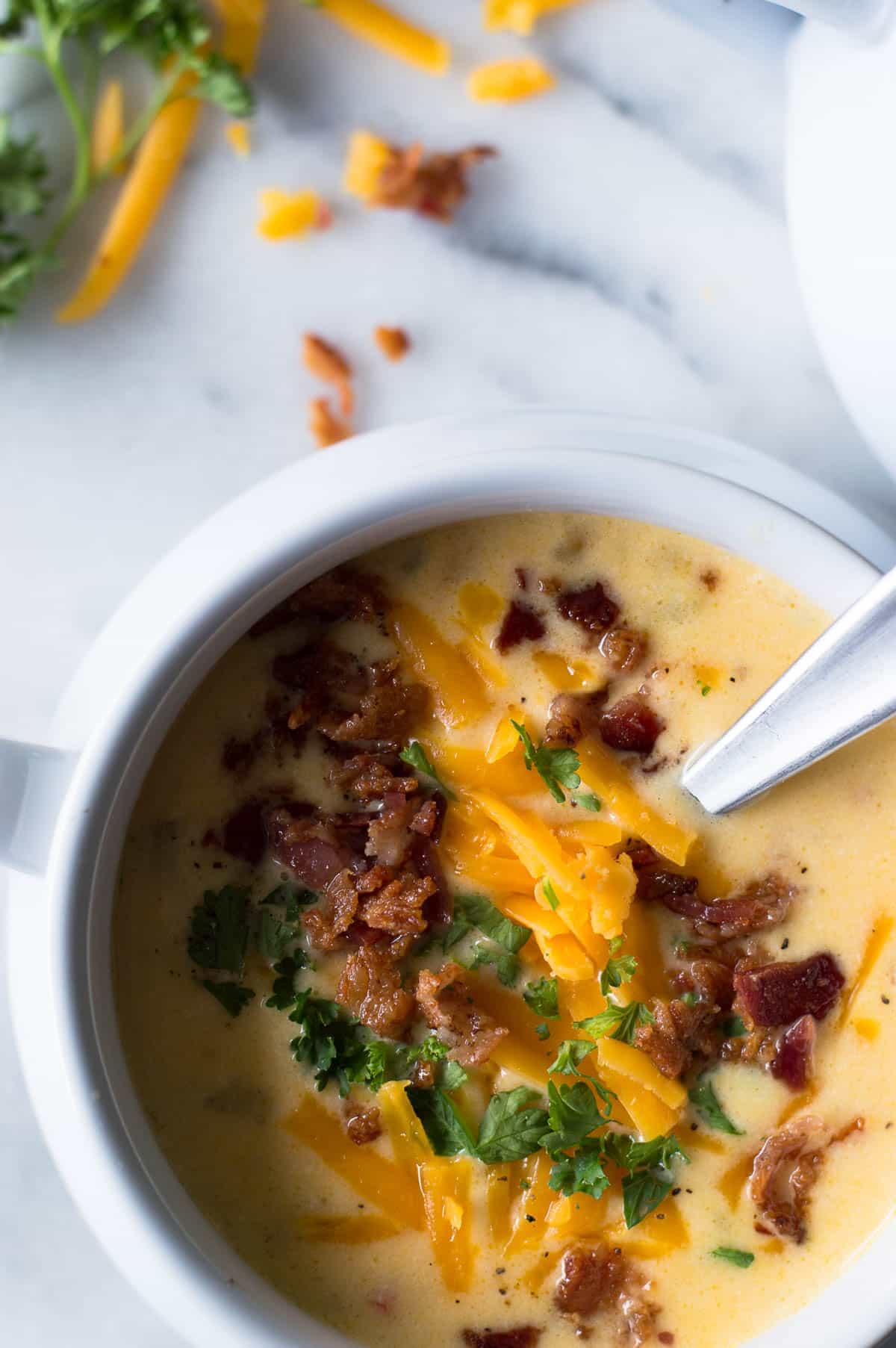 278