Peach Raspberry Margarita. These frosty, refreshing drinks are made with REAL fruit. Juicy peach pairs perfectly with tart raspberries for these fruity margaritas.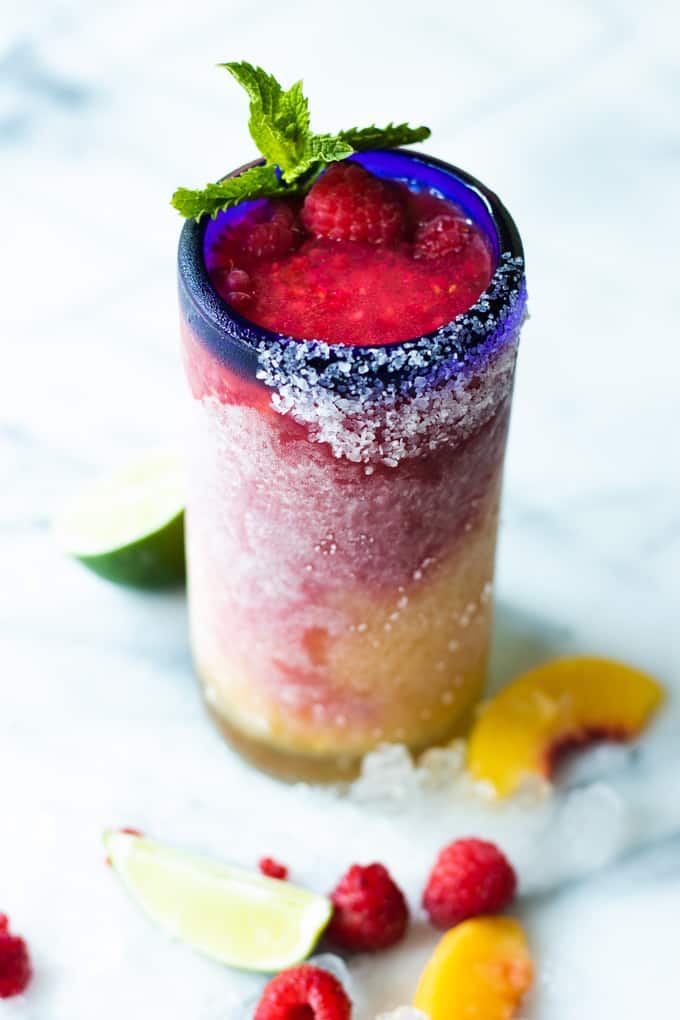 These Peach Raspberry Margaritas are cold, frosty, sweet and tart. Not to mention they are just like the kind of margarita you would get at a restaurant! These blended margaritas have a smooth slushy like texture.
What is a blended margarita?
These are one of my favorite kind of margaritas to make. They remind me of the type that I would get at a Tex Mex or Mexican restaurant. The ones that are almost like a slushy, served in a large thick margarita glass. Luckily, these are really easy to make at home!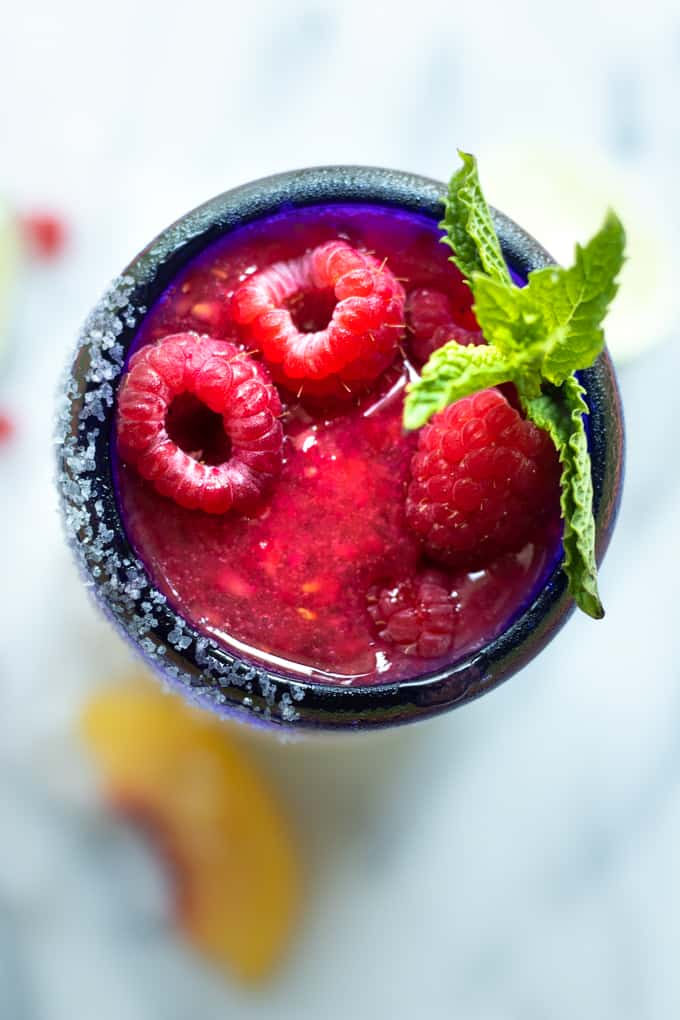 To get the perfect blended margarita:
Use a high powered blender. Other blenders or processors won't get that slushy texture, there will still be little chunks of ice.

Use frozen fruit. This helps to get the smooth texture. Fresh fruit has a lot more juice involved and can water down the drink too much.

Start with about 1/2 cup of ice. After you blend the drink, if it's watery, add a bit more ice. And work your way up. This way you prevent making your drink so thick you have to eat it with a spoon. The more ice you use, the thicker the drink will be. The less ice you use, the more watery the drink will be.
You can use these tips and tricks for making any flavor of blended margaritas!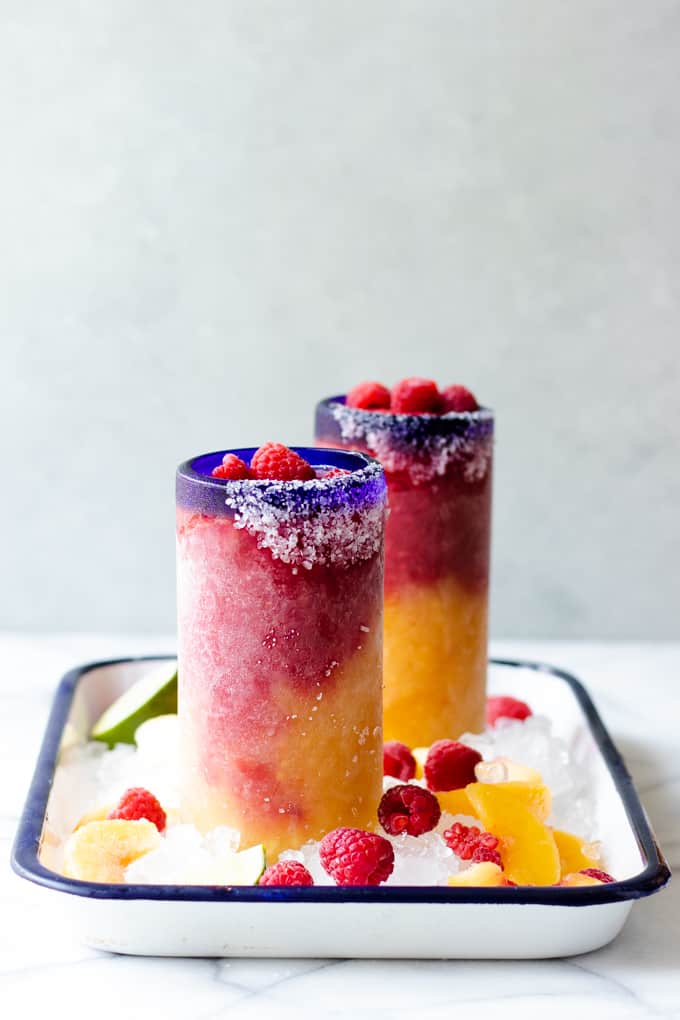 How to make these Peach Raspberry Margaritas look good:
If you're wanting a layered look to your margarita just like in the images, it's really simple to do! First off make the peach margarita, pour half of that into each cup. Then wash out the blender, and prepare the raspberry margarita. Pour that on top to complete this beautiful cocktail!
More Recipes You May Enjoy: