Make a batch of this homemade Fish Taco Seasoning help make taco night quick and easy! This dry rub has a lot of flavor and a hint of spicy heat. Perfect for using with any white fish!
This Fish Taco Seasoning is
Homemade: take control of the ingredients you are using in your spice mixes, leave out any undesired preservatives or ingredients you don't want. This also means you can control the spice level.
Flavorful: this taco seasoning is a great mix for white fish or shrimp to use in tacos!
Quick and Easy: this mix can be made with ingredients you most likely already have in your spice cabinet and only takes a minute to make.
What's In Fish Taco Seasoning (Ingredients)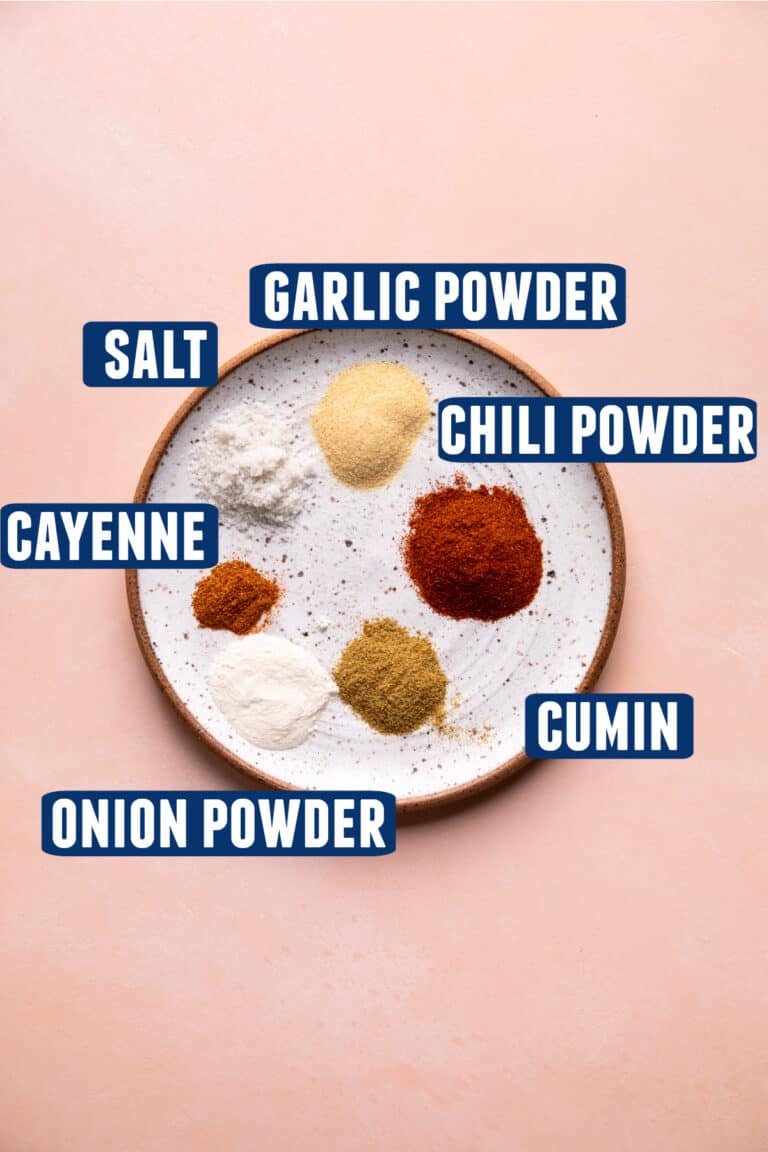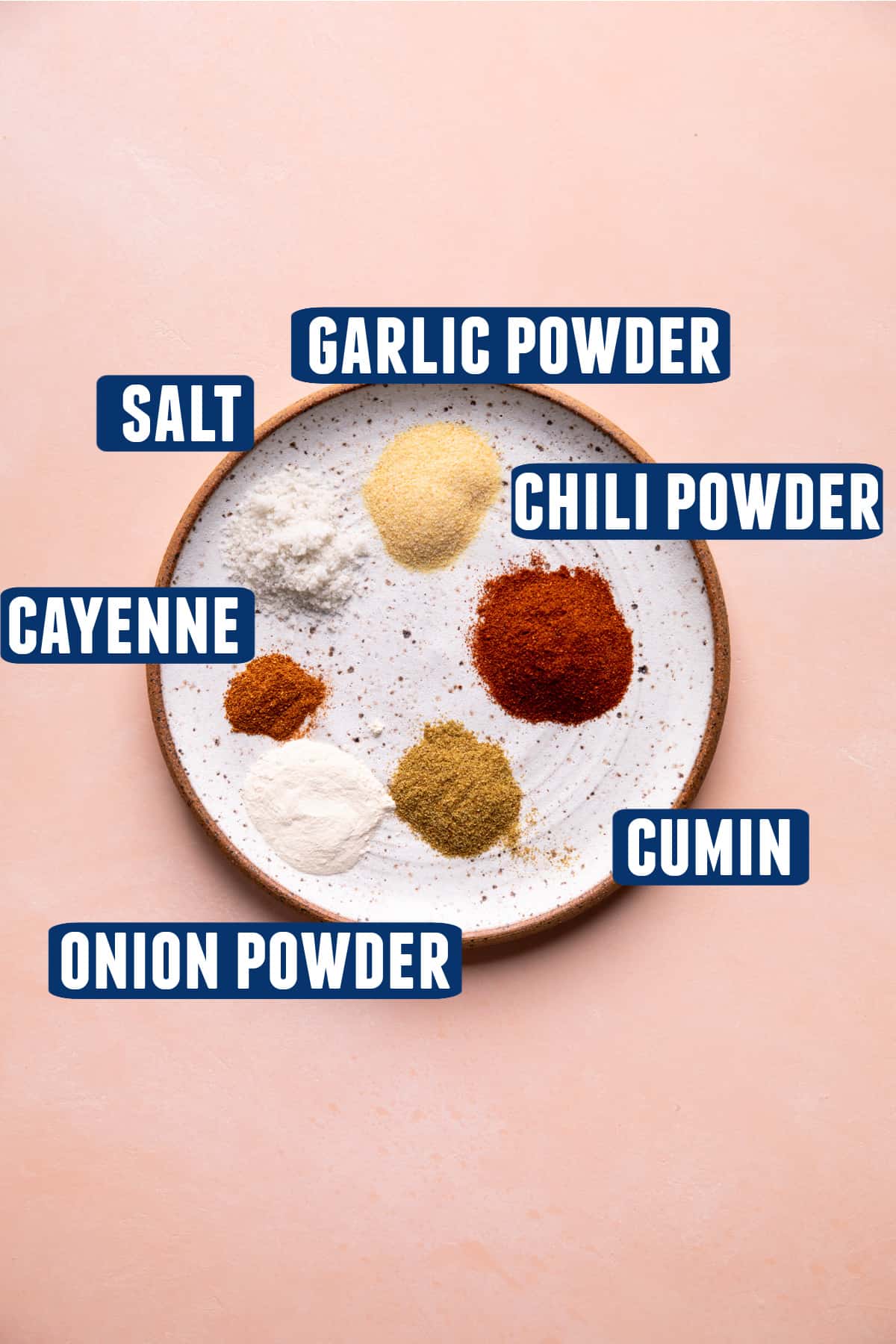 Chili Powder
Ground Cumin
Cayenne Powder
Salt
Garlic Powder
Onion Powder
How To Use It as a Dry Rub
This seasoning mix is designed to be a dry rub. This means that you rub the seasoning mix directly on the fish. There is no need to marinate the fish, or coat it with oils beforehand. If you are wanting a marinade you can see how we easily adapted this dry rub into a marinade for our Healthy Cod Fish Taco recipe. To use this seasoning mix simply:
Pat the fish dry. This helps ensure the dry rub sticks to the fish during cooking.
Sprinkle an even layer of seasoning over one side of the fish, then using your fingers pat it all over to help the seasoning adhere to the fish. Flip the fish over and do the same to the other side.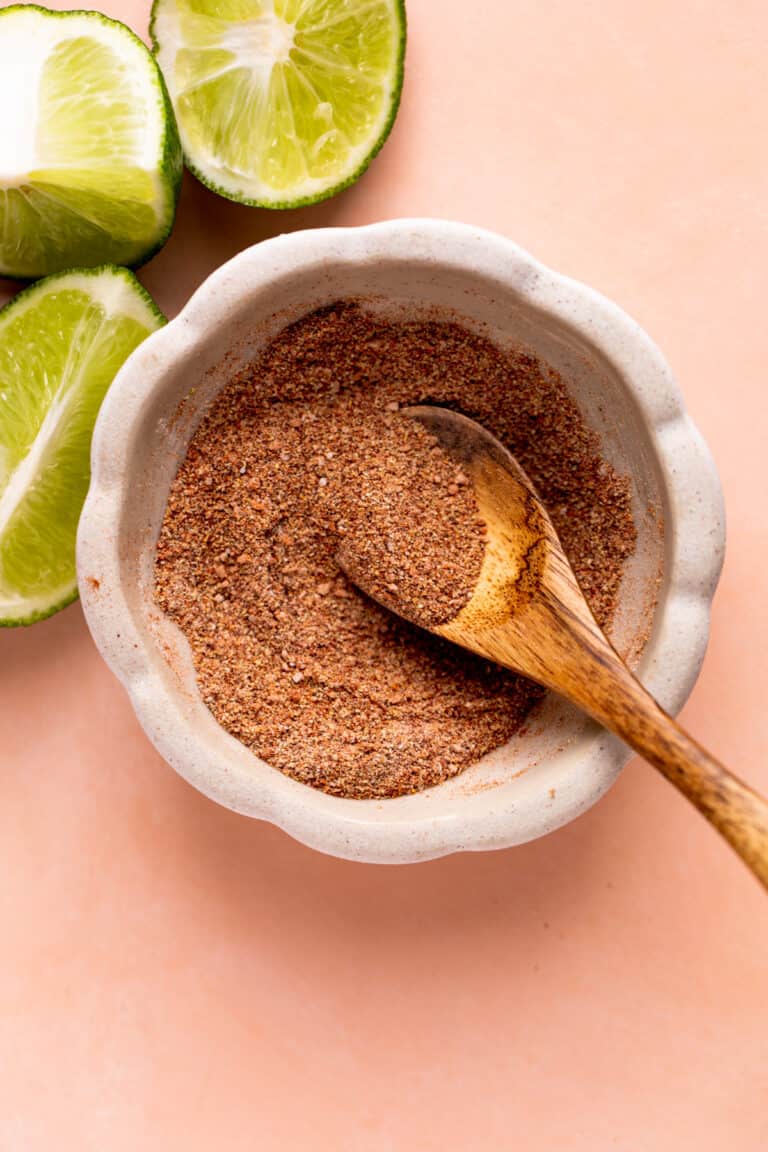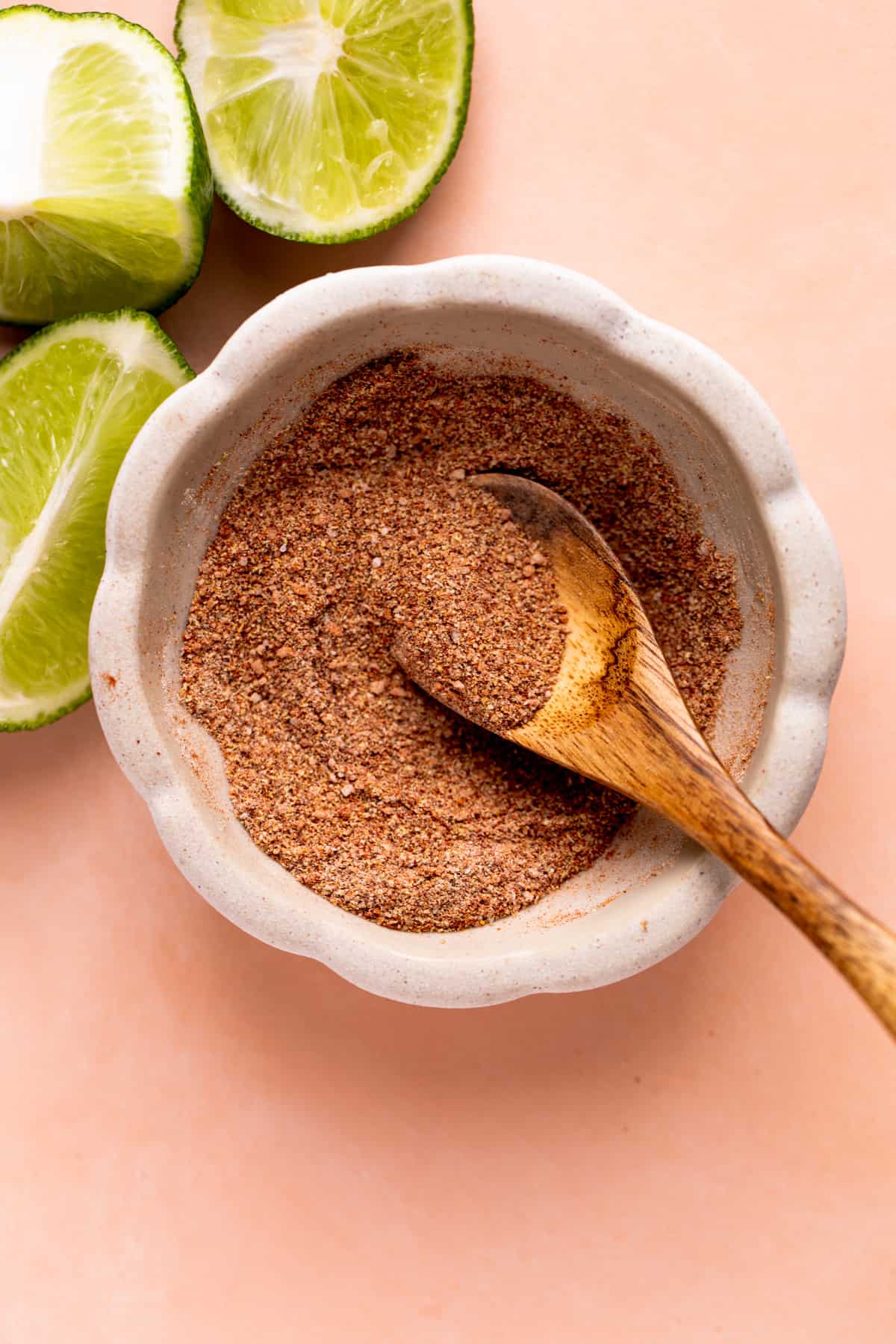 Types of Fish & Cooking Methods
This seasoning mix is great when used with most white fish that you would want to use for making tacos with. Some of our favorites include:
Mahi Mahi: dense, semi-mild and sweet.
Tilapia: mild and slightly sweet with a firm texture.
Cod: mild fish flavoring with a tender flake.
You also can use this seasoning mix for cooking the fish using different methods, some options include baking, grilling and pan searing.
Bake: place the seasoned fish on a baking sheet lined with parchment paper and bake at 400 degrees F for 10 minutes or until fully cooked through and tender.
Pan Sear: heat a cast iron skillet over medium heat with a small amount of avocado oil and cook the fish for 3-4 minutes per side until cooked through.
Grill: heat grill to 375-425 degrees, grill the fish over indirect heat for 3-4 minutes each side.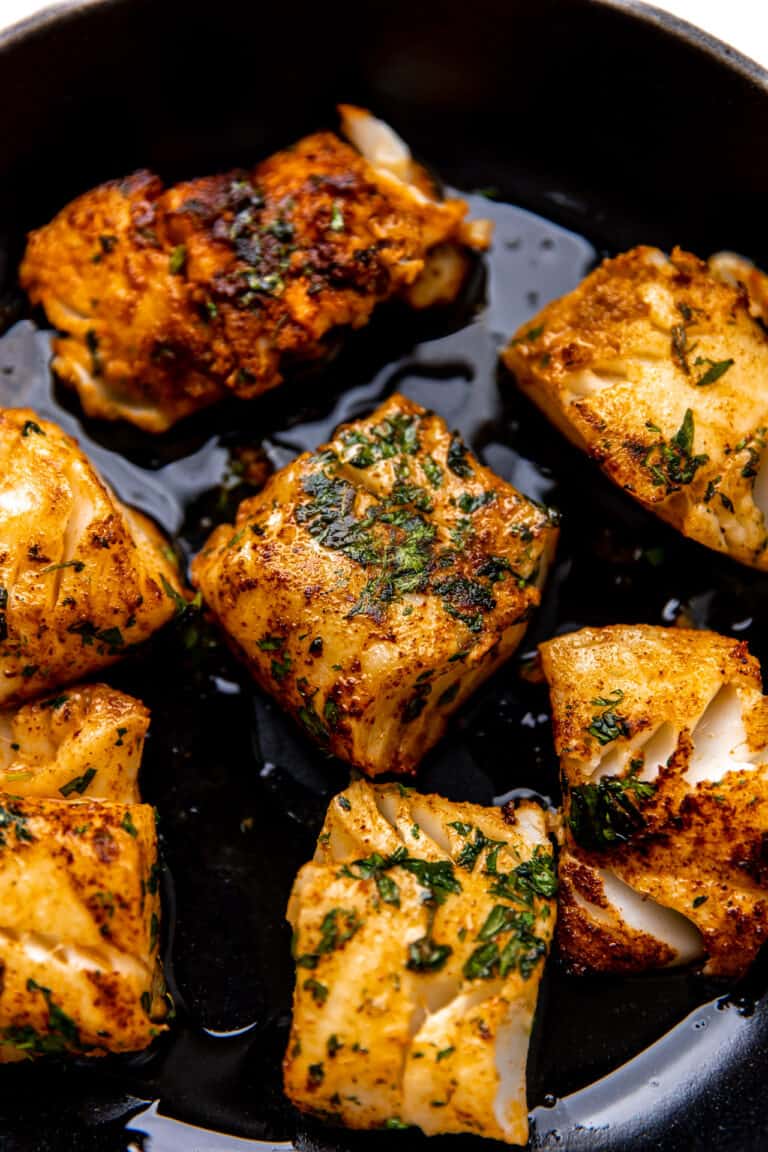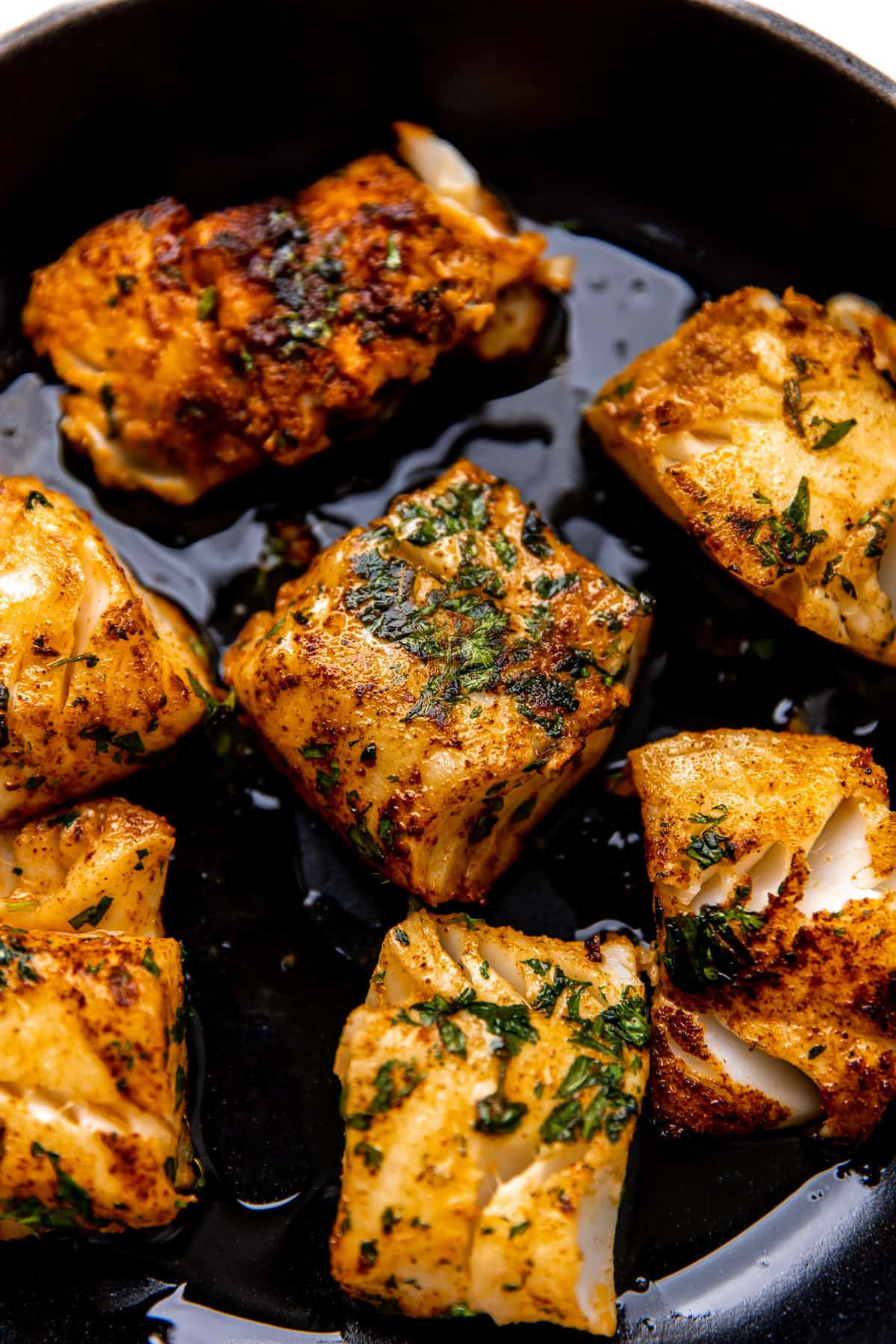 Large Batch & Storage Instructions
A single serving of this seasoning mix is perfect for 1 lb of fish, you'll find a sprinkle of 1/2 to 1 tsp of seasoning for each side of a filet is a good amount.
To make a large batch simply multiply this recipe by 5 (or however much you want) and store in a jar. When using measure out 2 tablespoons of seasoning per 1 lb of fish.
Storage: store this spice mix in a sealed jar, and keep in a dark pantry or cabinet with your other spices. This mix will stay good for use for up to one year.
Use this Fish Taco Seasoning with:
Or check our What To Serve with Tacos recipe collection for more ideas!
If you tried this recipe please leave a comment and a ⭐️⭐️⭐️⭐️⭐️ rating below! Thank you so much!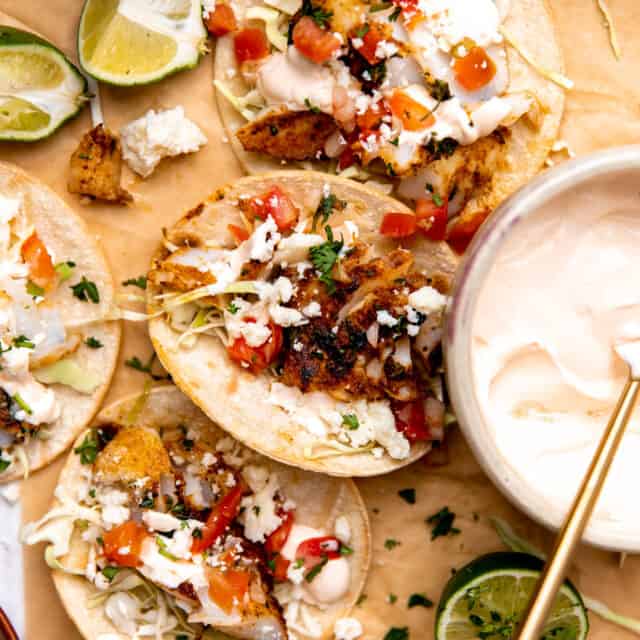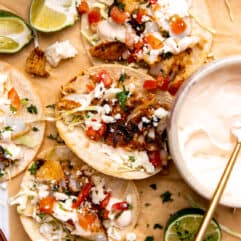 Fish Taco Seasoning
Savory and zesty, this simple homemade fish taco seasoning is the perfect dry rub for your white fish! Make a batch to keep on hand making taco night quick and easy.
Instructions
Add all of the spices into a bowl and stir together to combine.

If making a batch store in a sealed jar in your cabinet or pantry.
Notes
Serving size is for 1 lb of fish. Large Batch: use 2 tablespoons of seasoning per 1 lb of fish.
Nutrition
Calories: 14kcal, Carbohydrates: 3g, Protein: 1g, Fat: 0.3g, Saturated Fat: 0.04g, Polyunsaturated Fat: 0.1g, Monounsaturated Fat: 0.2g, Sodium: 1166mg, Potassium: 56mg, Fiber: 1g, Sugar: 0.2g, Vitamin A: 221IU, Vitamin C: 1mg, Calcium: 16mg, Iron: 1mg
Completed fish taco photo shot by KJandCompany.co
House of Yumm is a participant in the Amazon Services LLC Associates Program, an affiliate advertising program designed to provide a means for us to earn fees by linking to Amazon.com and affiliated sites.