Blue Cheese Hominy is the ultimate in comfort food!  Creamy, cheesy hominy makes the perfect side dish to any meal!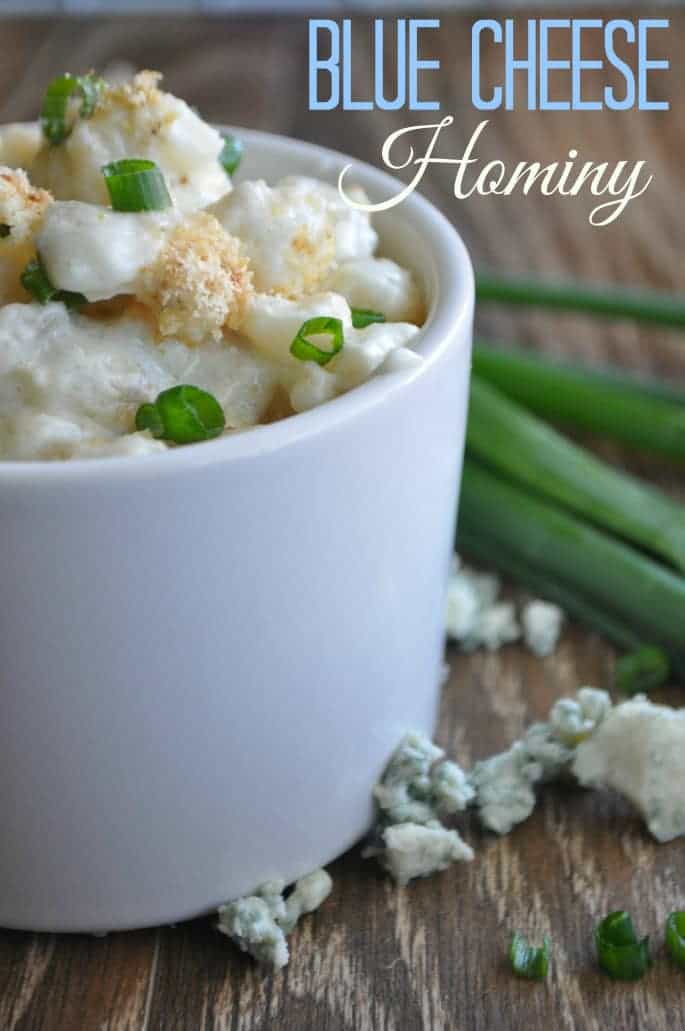 This blue cheese hominy is comfort food at it's best!  And that statement is coming from someone who is a huuuuge macaroni and cheese fan.  Did I say huge?  I mean bigger than huge!  Macaroni and cheese is the ultimate in comfort food.  The oozy gooey-ness of all that cheese just makes me happy.
Saying that this dish is a better comfort food than macaroni and cheese is quite a statement.  I'm aware of this.  And for you fellow die hard macaroni fans out there shaking your heads at me right now, you're just going to have to take my word for it.  And then make this recipe, and tell me thank you for inviting this dish into your lives.  You're welcome!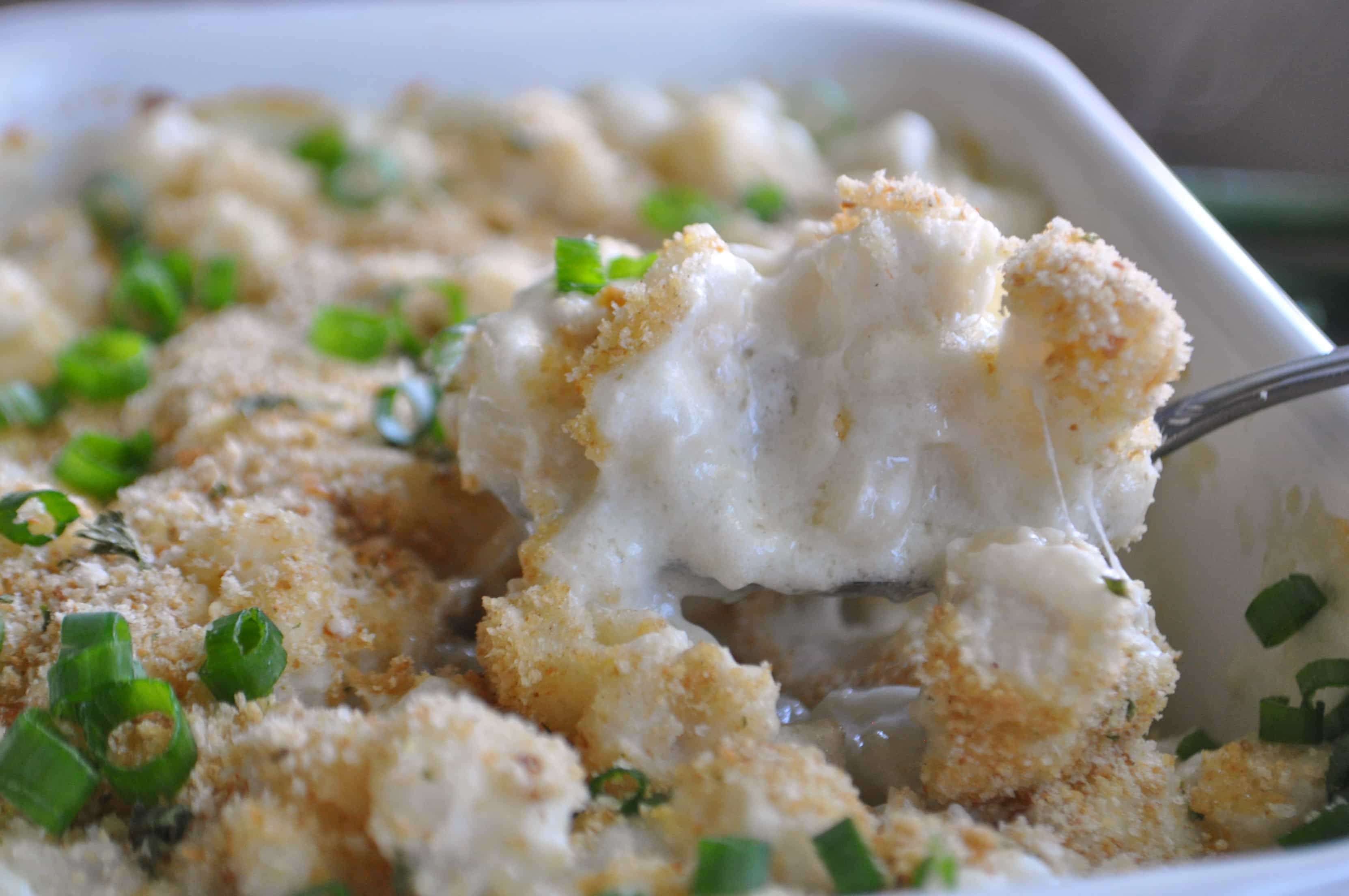 The idea for this recipe comes from a perfectly smokey BBQ place in Dallas, Texas.  Texas may just have the BEST BBQ ever.  You order your slab of meat directly from the butcher, you watch as he slices it and wraps it in paper before handing it over.  No sauce needed.  The meat is so tender and juicy and cooked to perfection.
The meat certainly does take center stage at these places.  But they have no shortage of sides.  Macaroni and potato salad, coleslaw, beans, macaroni and cheese, and blue cheese hominy.  Wait!  Whaatt???  Blue Cheese hominy??  I had never heard of such a thing before.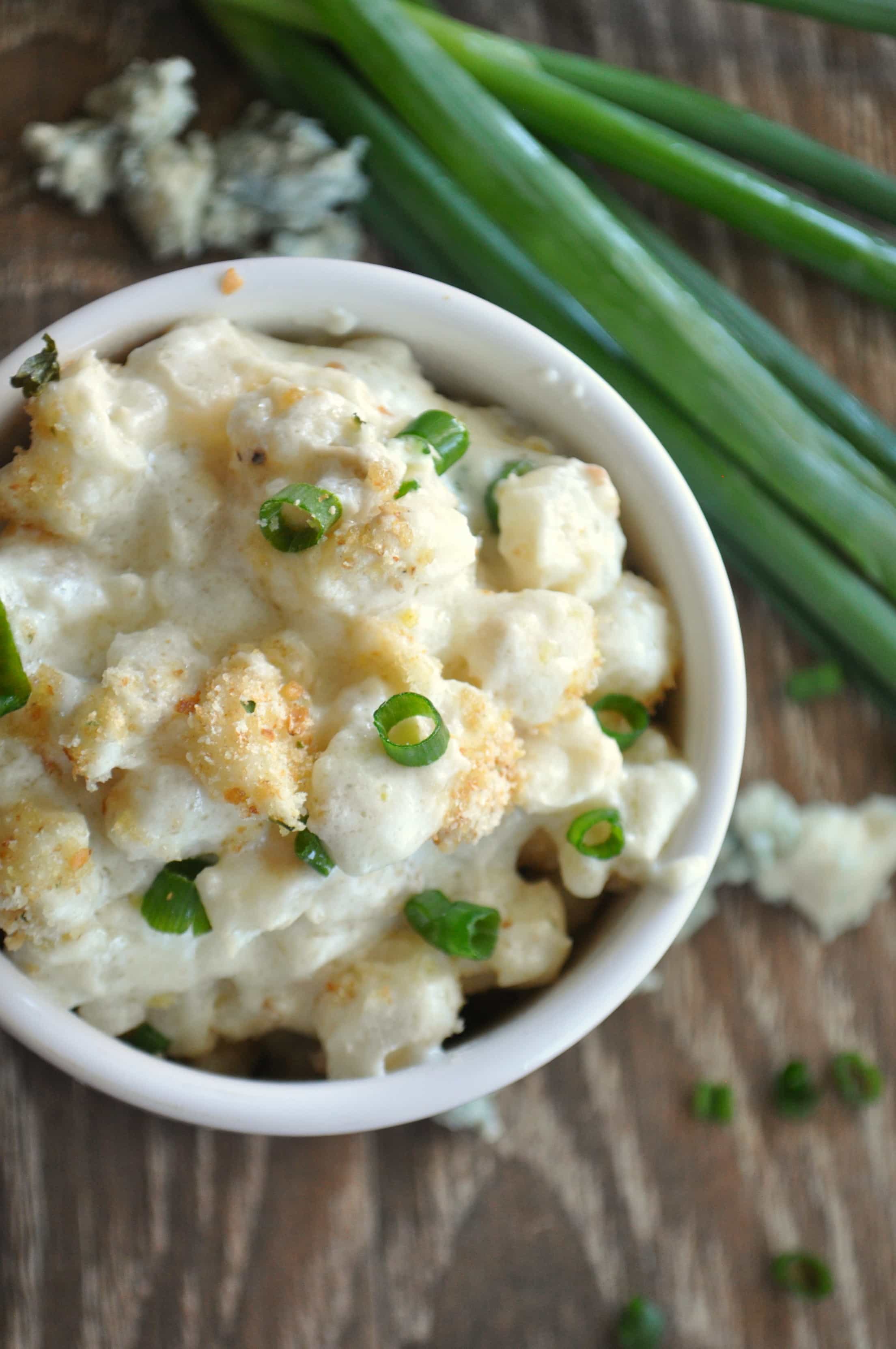 This side dish was unexpected and oh so tasty.  The blue cheese flavor wasn't too strong.  The hominy is the perfect substitute to macaroni noodles.  This little treat was definitely worthy of waiting in line again for a second helping.
Sadly, that little BBQ place no longer carries this item.  We all know what that means!  We have to make it for ourselves! And our version is just as good, if not better than what we had in Texas!
Since the original only had a slight hint of blue cheese we knew that we would need another cheese to add to our sauce, so we picked up a white cheddar gruyere mix from Trader Joe's.  But I think just a regular white cheddar would turn out just as tasty.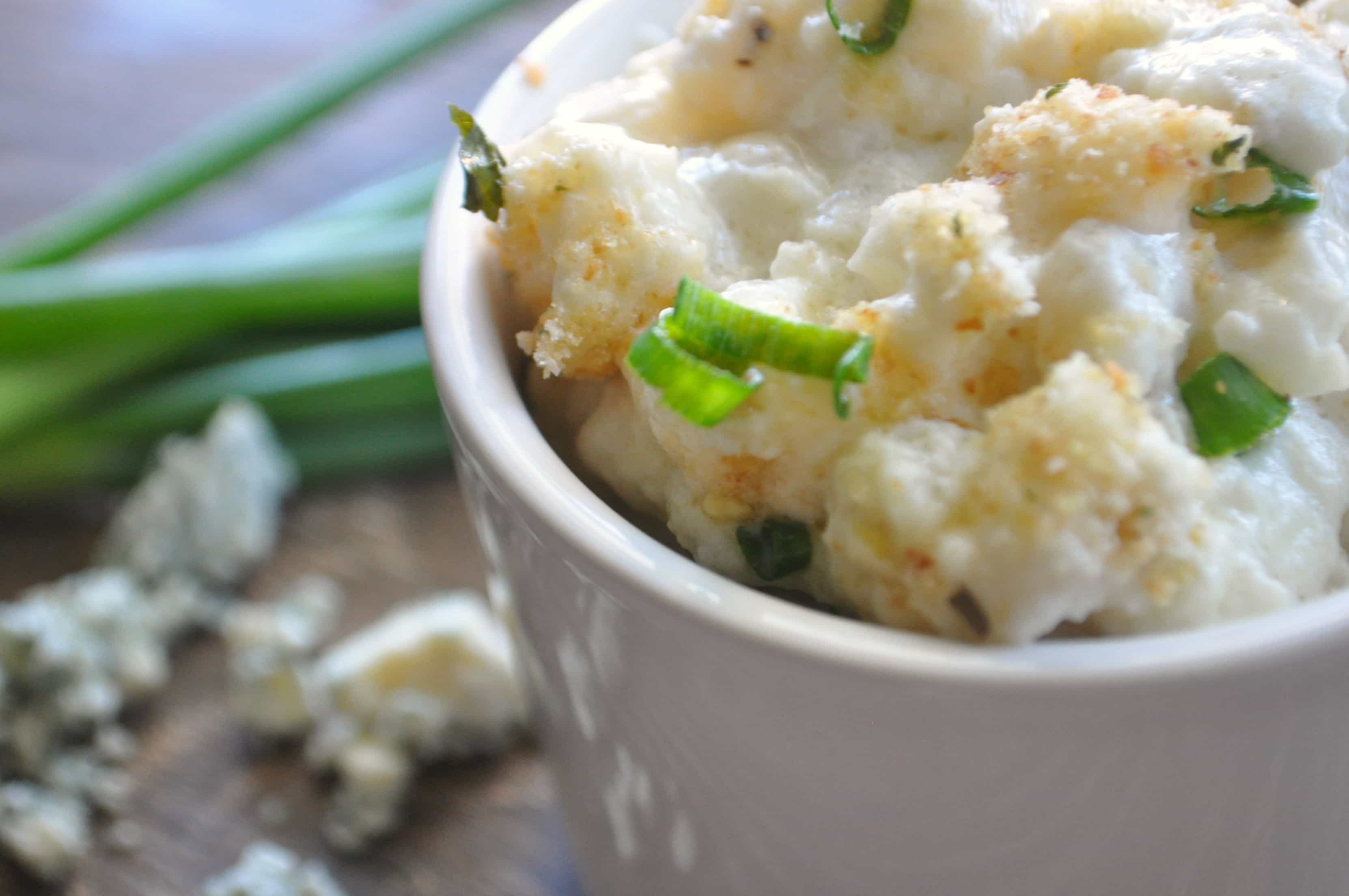 The best thing about the hominy is that it is gluten free.  We used gluten free flour in our cheese sauce and topped with gluten free bread crumbs.  So if you choose to do the same thing you'll have a gluten free dish like ours!
Now that we have the blue cheese hominy under control next up is learning how to make that famous Texas brisket!
Print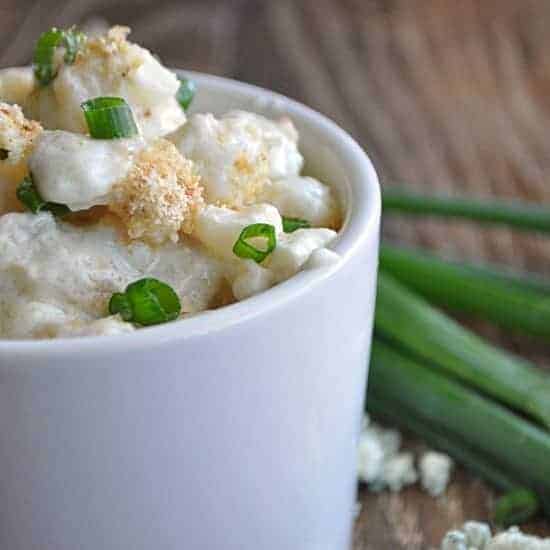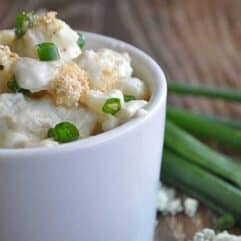 Blue Cheese Hominy
---
Prep Time: 10 minutes
Cook Time: 50 minutes
Total Time: 1 hour
Description
Blue Cheese Hominy is the ultimate in comfort food! Creamy, cheesy hominy makes the perfect side dish to any meal!
---
Scale
Ingredients
1 pound can of hominy
2 tablespoons butter
2 cloves of minced garlic
2 tablespoons of flour of your choice
1 cup half and half
1/2 cup of shredded white cheddar
1/4 cup of blue cheese crumbles
---
Instructions
Preheat oven to 350 degrees
In medium size saucepan melt the butter and cook the minced garlic over low heat
Once the butter is melted stir in the flour stirring constantly until combined keeping the burner on low heat. This will create a thick paste. Continue stirring for 3 minutes.
Add in the half and half, whisking to combine, increase to medium heat. Stir frequently for 4-5 minutes until thick.
Add in the cheese slowly while stirring. Reduce to low heat. Stir until the cheese is melted.
Add the hominy into the saucepan to mix with the sauce. Transfer to quart size baking dish. Cover with foil and bake at 350 for 30 minutes. Remove the foil and continue baking for an additional 10 minutes.
---
House of Yumm is a participant in the Amazon Services LLC Associates Program, an affiliate advertising program designed to provide a means for us to earn fees by linking to Amazon.com and affiliated sites.