Pulled Pork King Ranch Casserole. The classic casserole famous in Texas gets a little bit of a makeover using tender juicy pulled pork! Layers of crisp tortillas, a chili powder spiked cream sauce with smokey tender pork, and melted cheese. This dish is perfect for get togethers or potlucks!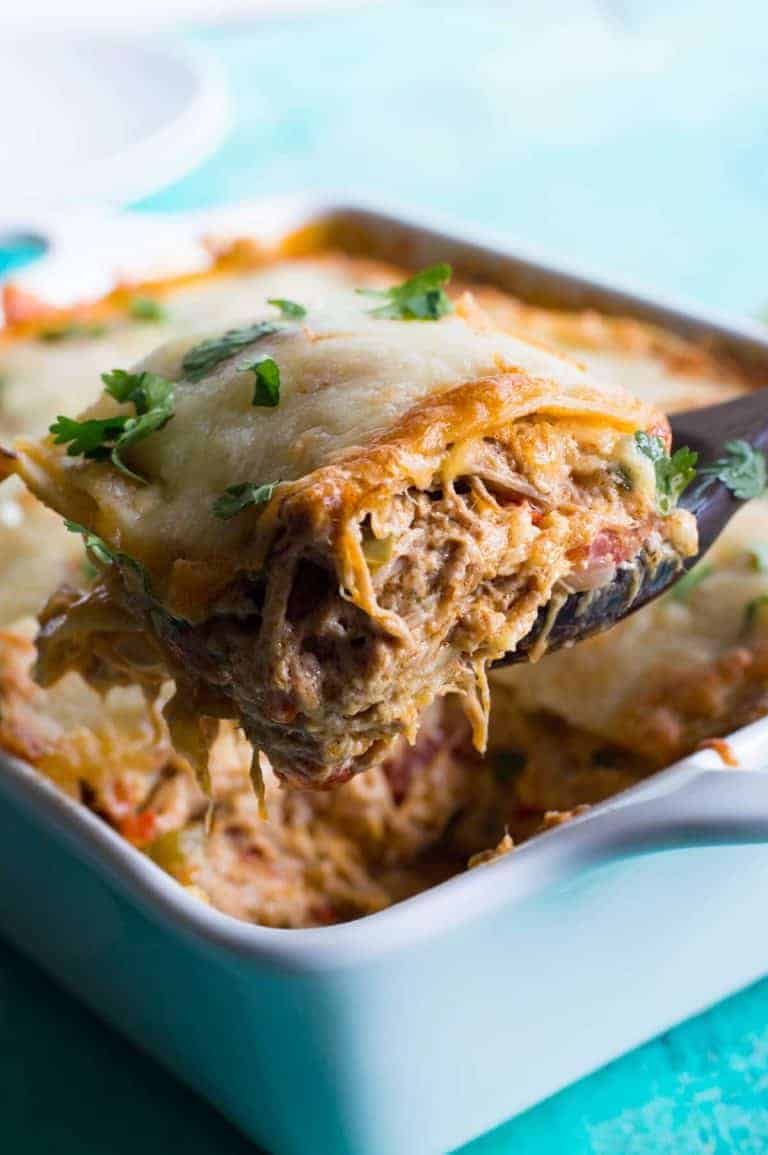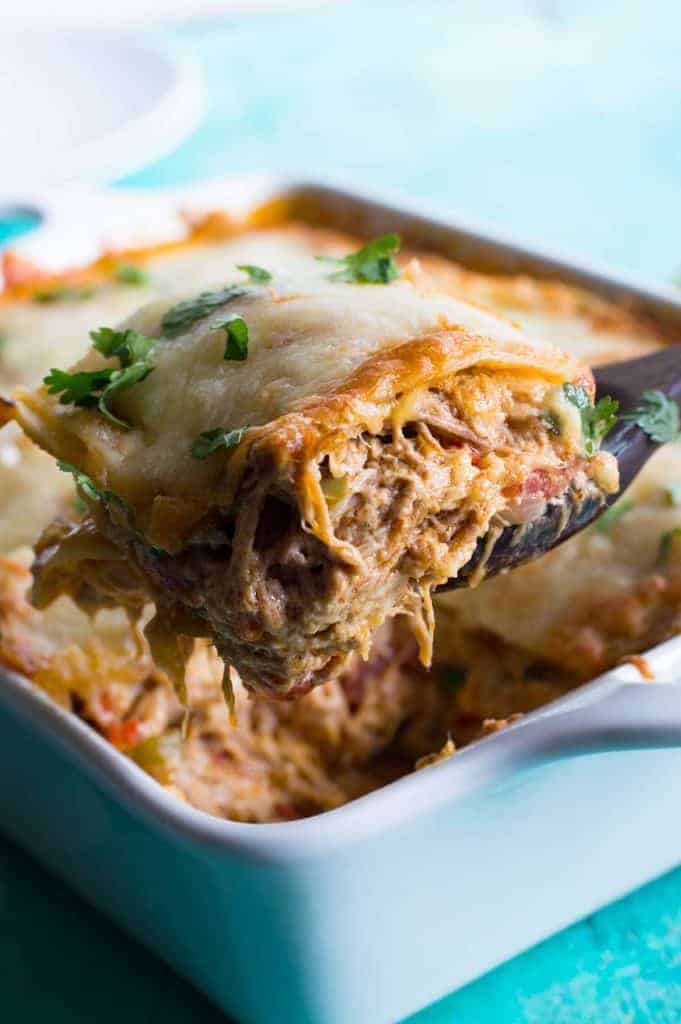 King Ranch Casserole is a classic in the state of Texas. Typically it is made with chicken, but today I am sharing a new version with you! Pulled Pork King Ranch Casserole. It's basically a mash up of some of my favorite things. One of my main loves is a good pulled pork sandwich with a drizzle of some classic Texas BBQ sauce. Combine that with my love of King Ranch Casserole and we have a winner.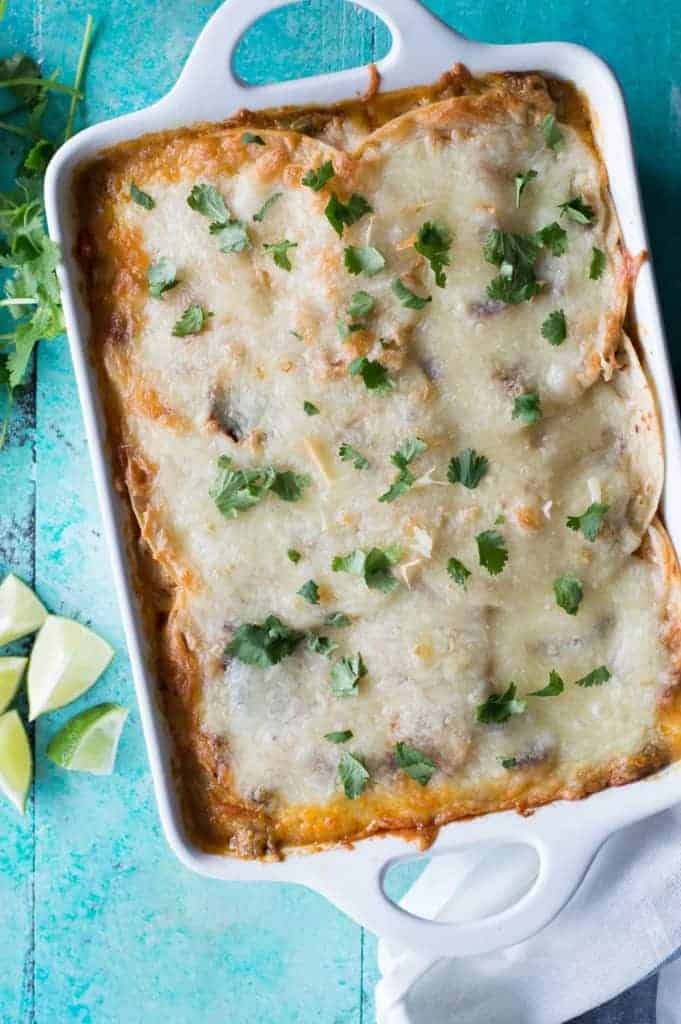 The pulled pork is easy to make in the slow cooker. I made mine the day before and just had it shredded in the refrigerator. If you do this you can either reheat the meat by giving it a trip to the microwave or you can just toss the cold pork into the cream mixture and stir it up. It will cook and heat in the oven, it just takes a bit more to stir it all together since it's cold.
In most recipes for King Ranch Casserole you will see cans of cream of chicken and cream of mushroom being used. I typically will try to find ways around these ingredients. I don't have anything against them, it's just a preference I have. I like to make things from scratch if I can and time permits. So for this recipe we're going with a basic roux. Butter and flour and then a stock. This makes a thick, creamy mixture. And of course we have all of the other goodies in there too, some red onion, bell peppers, garlic, chili powder, cumin. All my favorites. You can add different peppers if you like, a poblano or even a jalapeno. Just make sure you de-seed them, or if you want the heavy hit of heat leave em in!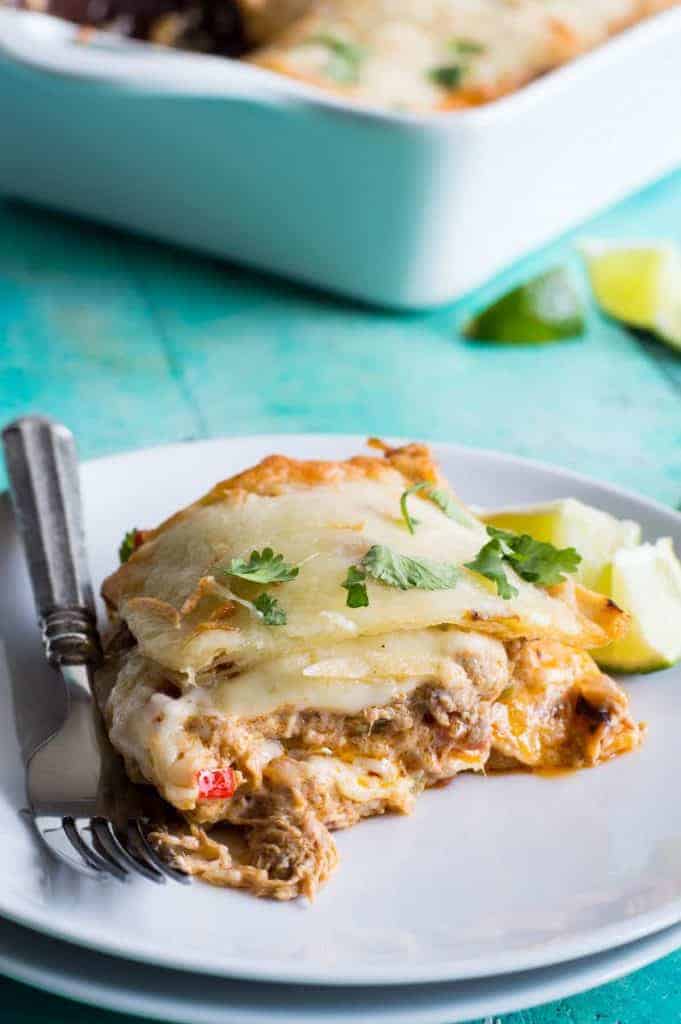 The basis of the King Ranch Casserole is that it's layered, almost like a lasagna. Except instead of noodles we will use crispy corn tortillas layered with our creamy pulled pork mixture and cheese. Lots of cheese. This casserole is just like all other casseroles, complete comfort food.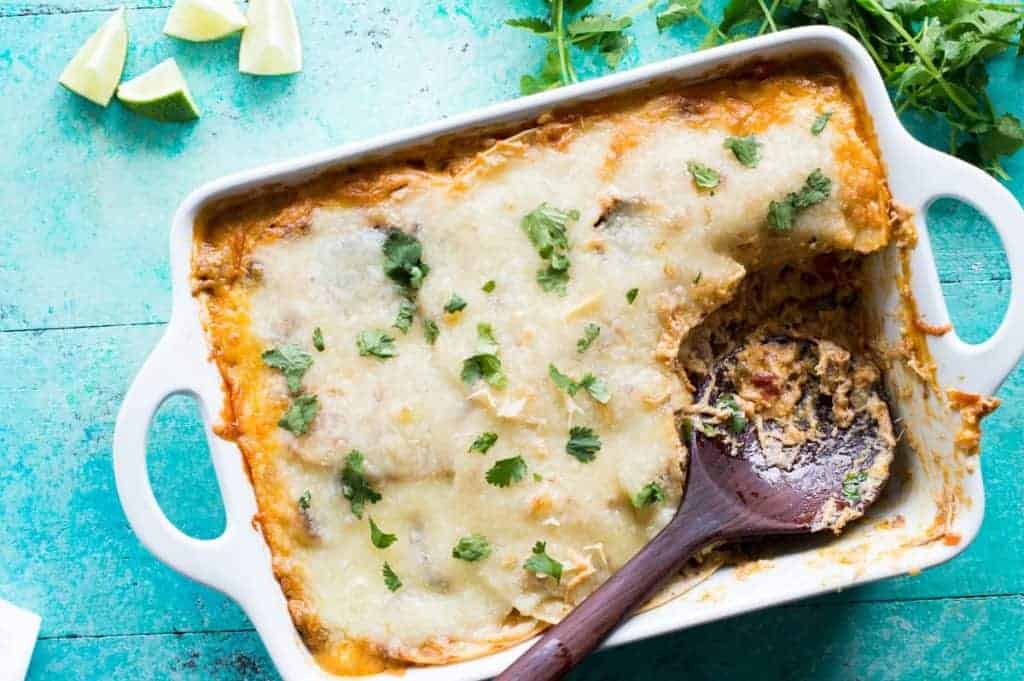 More Tex Mex Meals:
WANT TO TRY THIS PULLED PORK KING RANCH CASSEROLE RECIPE?!
PIN IT to your CASSEROLE, or DINNER board TO SAVE FOR LATER!
Pulled Pork King Ranch Casserole recipe first appeared on Food Fanatic.