Texas Style BBQ Sauce! The perfect blend of sweet and spicy. Use this on any grilled meats for an extra burst of flavor.
Texas Style BBQ Sauce. I know, I know. Texans are rolling their eyes at me. True Texas BBQ doesn't need sauce! I know. Trust me. I know. A perfectly smoked brisket is so flavorful that any sauce would ruin it. I am in complete agreement with you. However… I happen to enjoy a pulled pork sandwich drenched in a Texas Style BBQ Sauce. And sometimes, when cooking at home, without a smoker to make that perfect brisket, I need a little sauce with my meat.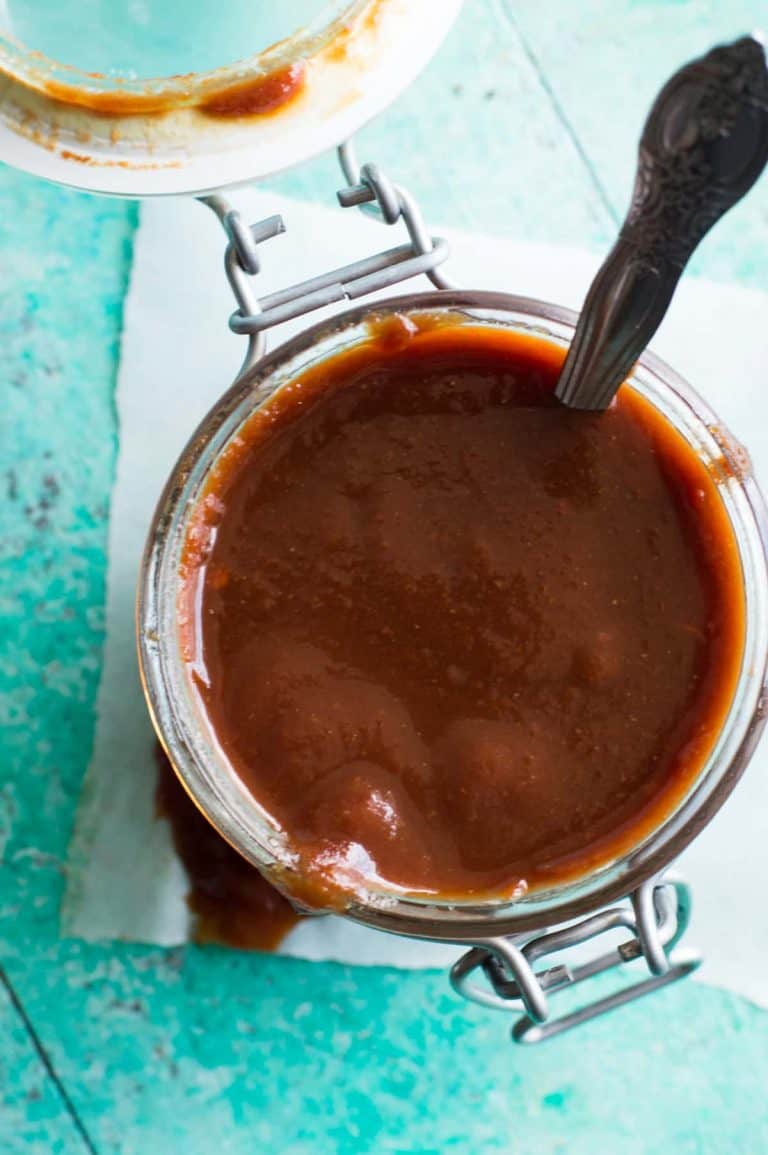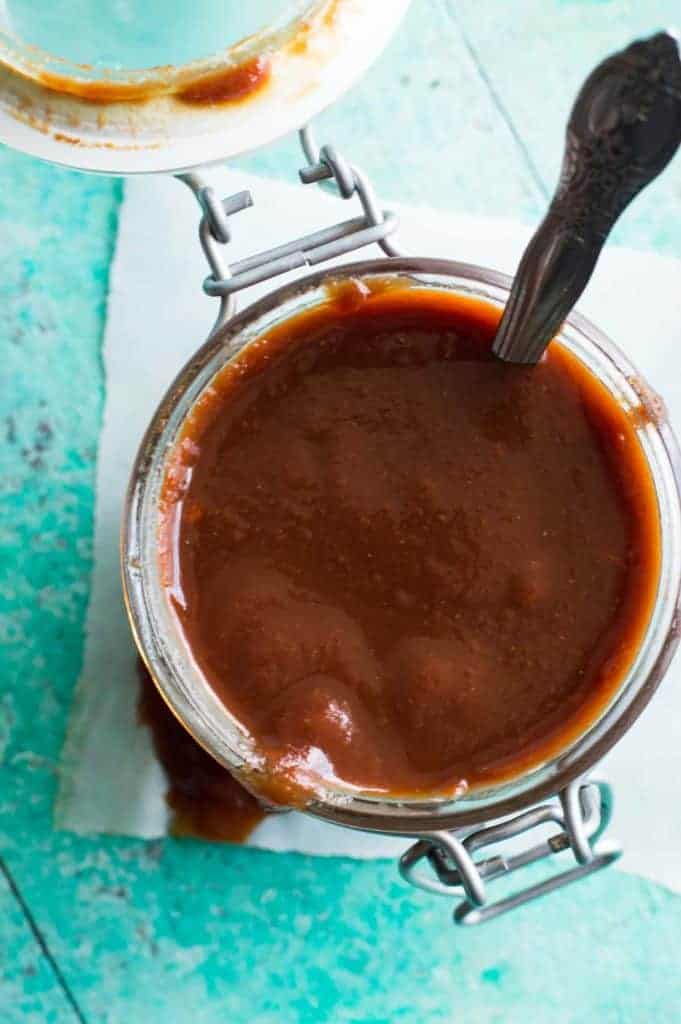 I know I've told you before, I am not a meat expert. I leave the meat cooking to the hubs. However, since moving to Texas I have picked up a few things. Like this Texas Style Dry Rub, and now this Texas Style BBQ Sauce. What exactly makes this a Texas style sauce? It's the balance of sweet and spicy. Thanks to the spicy red pepper and the sweet molasses. It also has a vinegar taste to it from the apple cider vinegar. If you want more vinegar by all means add more!! If you want the sauce to be thinner to just dip the meat into you can mix in some beef stock to the recipe while it's cooking to get it to the consistency you want. Most BBQ joints around here that I know the sauce is more liquid-y than this sauce I make. But with the beef stock it comes out just like that!
This is such an easy to make recipe. And I know this sauce will find it's way into your fridge as a permanent staple!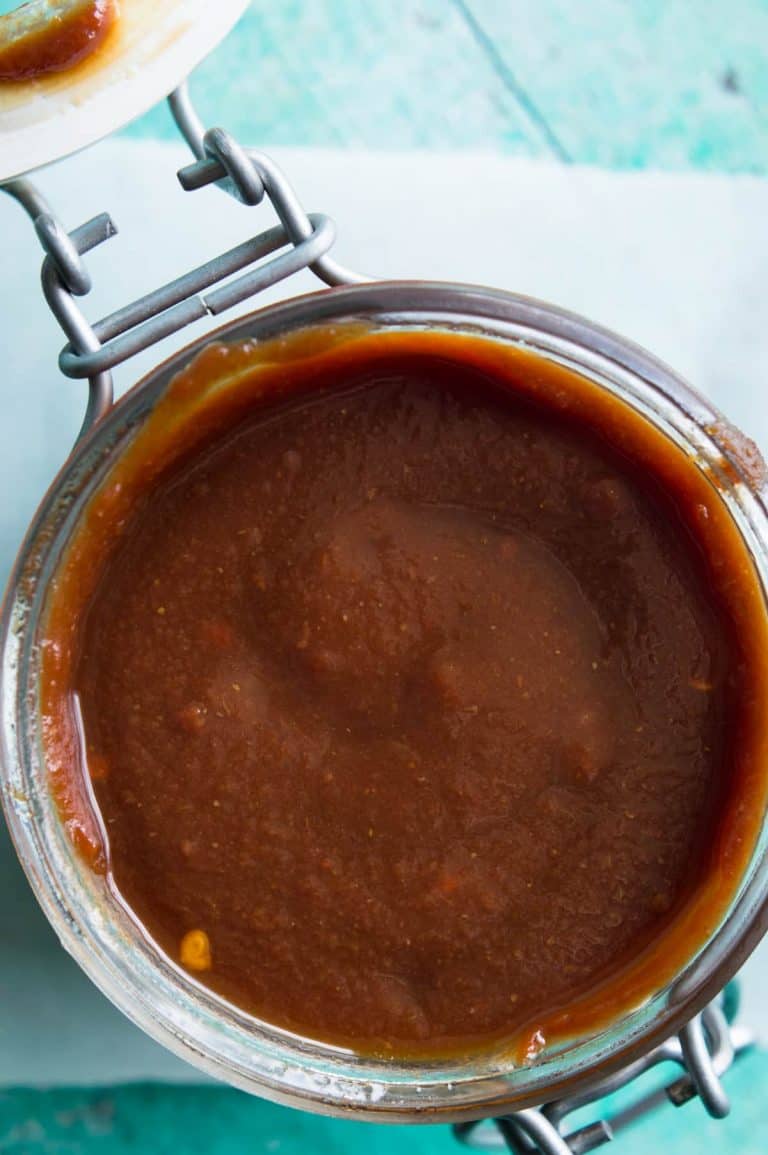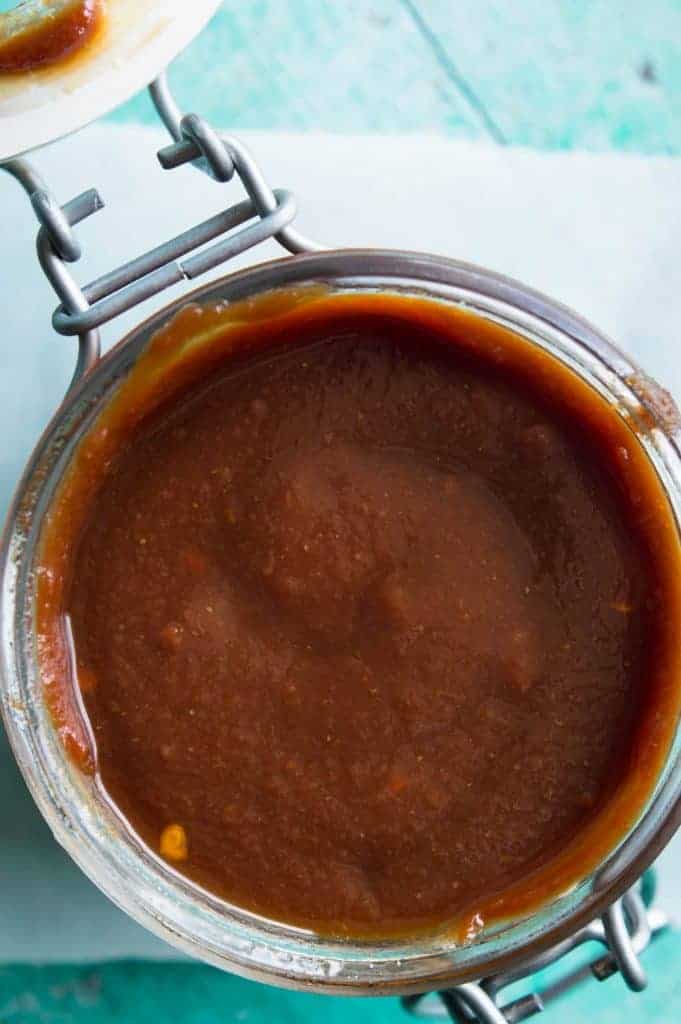 More Texas Style Recipes to Try: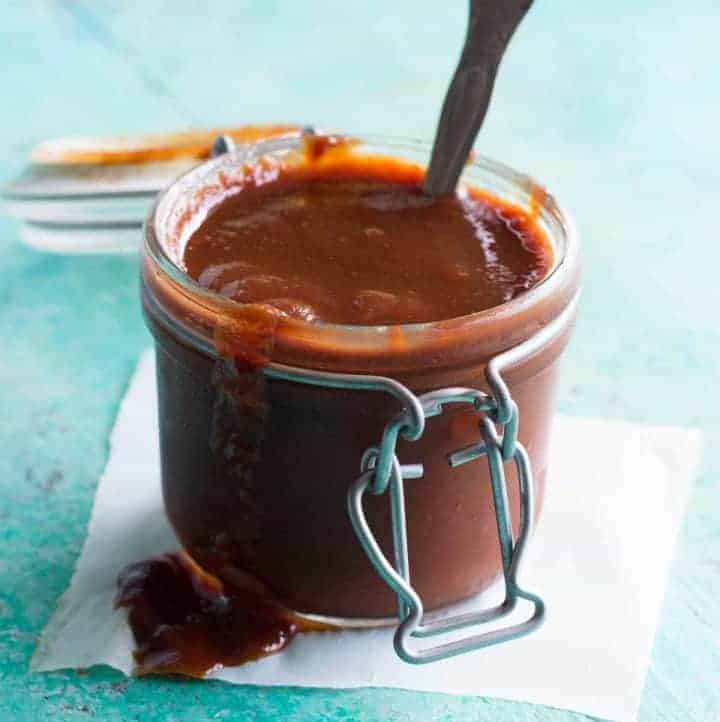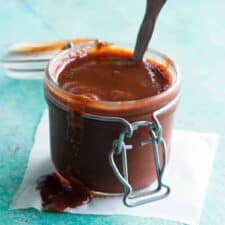 Texas BBQ Sauce
Texas Style BBQ Sauce! The perfect blend of sweet and spicy. Use this on any grilled meats for an extra burst of flavor.
Instructions
Add the tomato sauce, molasses, worcestershire sauce, and apple cider vinegar to a medium size pot. Stir to combine. Stir in remaining seasonings.

Heat the sauce over medium heat until simmering while stirring often.

Continue to let the sauce simmer for another 10-15 minutes, stirring every couple of seconds. If sauce starts to boil or stick to the bottom lower the heat.

Once done, remove from heat, allow to cool in the pot for about 10 minutes then carefully pour into sealable container.

Store in refrigerator. Sauce will keep for 2-3 weeks. Enjoy!
Equipment
Nutrition
Calories: 319kcal, Carbohydrates: 79g, Protein: 1g, Fat: 1g, Saturated Fat: 1g, Sodium: 728mg, Potassium: 1783mg, Fiber: 1g, Sugar: 70g, Vitamin A: 351IU, Vitamin C: 9mg, Calcium: 246mg, Iron: 8mg
WANT TO TRY THIS TEXAS STYLE BBQ SAUCE?!
PIN IT to your DIPS & SAUCES, or GRILLING board TO SAVE FOR LATER!
House of Yumm is a participant in the Amazon Services LLC Associates Program, an affiliate advertising program designed to provide a means for us to earn fees by linking to Amazon.com and affiliated sites.