How to make a homemade caramel sauce! Sweet and buttery, this caramel sauce is perfect for any dessert topping! Quick and easy recipe.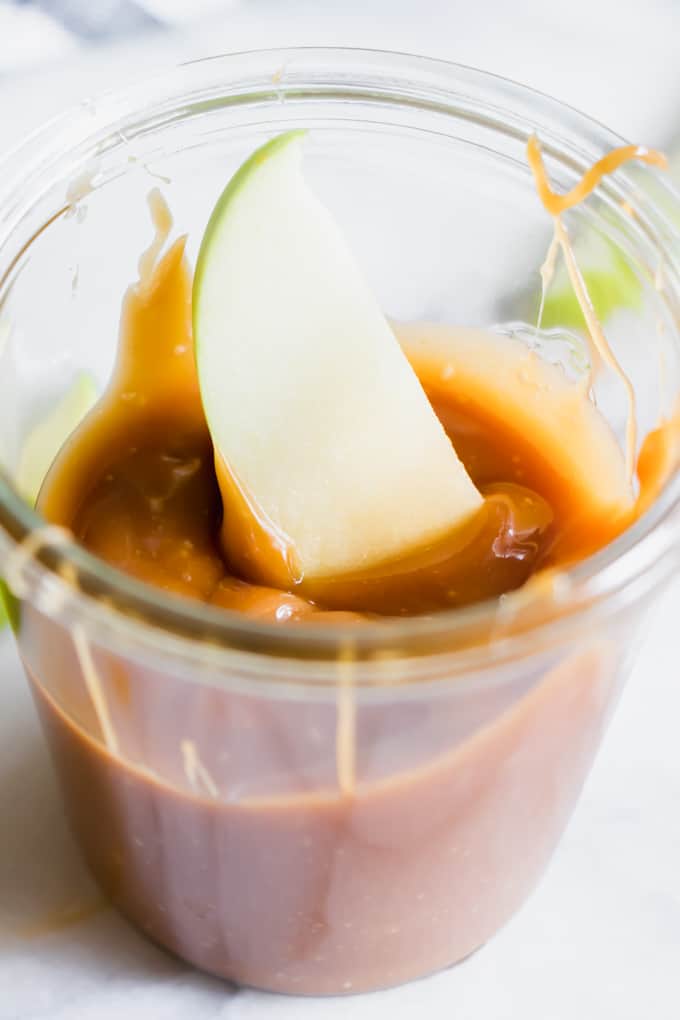 Yes! I could totally just sit here with a spoon and eat the whole jar. And it's slightly possible I'm doing just that right now as I type this to you. No one will ever know! Homemade caramel sauce is possibly one of the best flavors ever discovered. And with it being Fall I feel all things should be covered in caramel right now.
Decadent, drizzling, buttery, golden sweetness. Which is exactly what this recipe offers! Pure GOLD!
Making caramel at home is a lot easier than you may think it is. And if you're like me you probably have all the ingredients on hand! Sugar. Cream. Butter. Salt. That's it!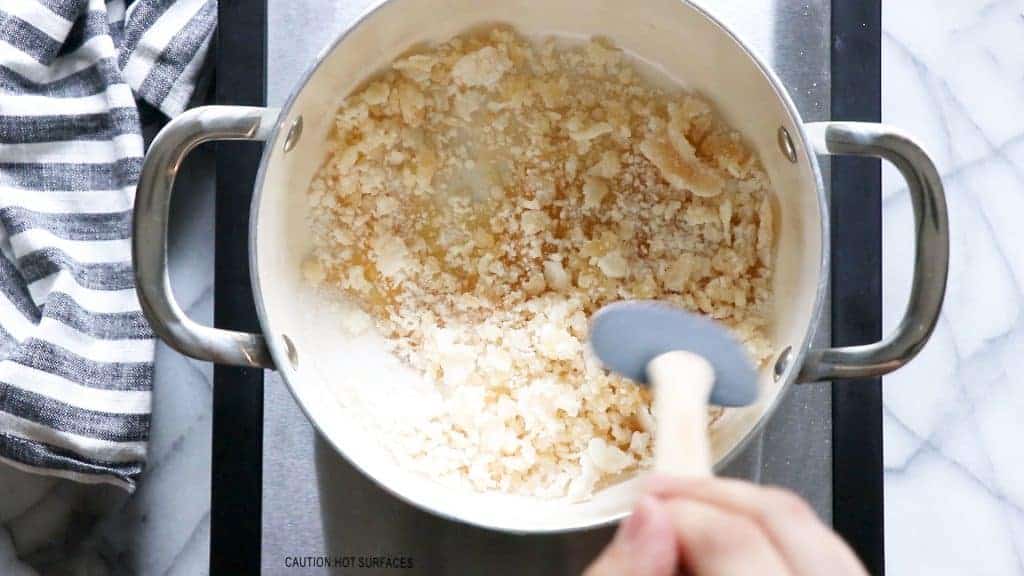 This recipe doesn't require a candy thermometer, you can just follow the pictures below to get an idea of the color that the sugar should be at.
The hardest part is making sure you don't burn the sugar. There's a fine line between golden brown and burnt dark sugar. Seriously it only takes seconds for it to turn on you. And it's noticeable right away with the smell of burning sugar. Trust me. Don't wait to taste it. Just start over. Luckily the process is pretty quick and easy so if a mistake is made we can just start over.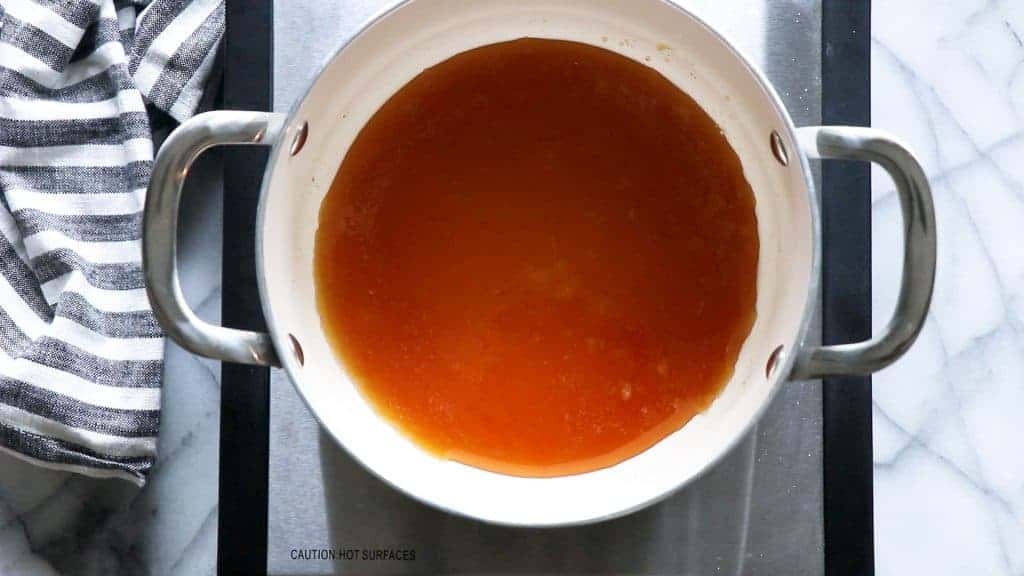 Tips for Making Homemade Caramel:
Important!! Do NOT touch while hot! Do NOT try to taste the hot caramel. To give you a little idea, water boils at 212 degrees Fahrenheit. The caramel will be at 350 degrees. And it's sticky, so if it gets on you..ouch. I've read a tip before stating to have a bowl of ice water nearby in case of mishaps during caramel making. Personally I've never done this, but it's a good tip to keep in mind. Just be careful and everything will be fine.
Use a nice, heavy metal pot. I don't recommend non-stick pots since these can be damaged by high heat. My pots are made of stainless steel and I've never had any issues, plus clean up is super easy! Just run them under hot water and the caramel comes right off. Also make sure your pot is a little bigger than necessary, once liquid is added the caramel will bubble up! Make sure it has somewhere to go.
Have a heat safe utensil for stirring. A wooden spoon works great!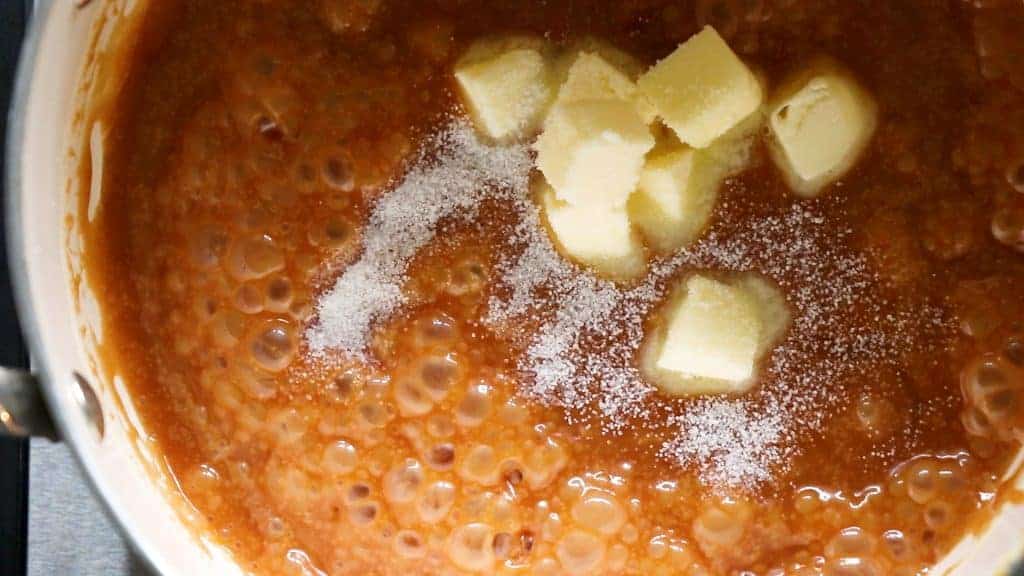 The picture gives you a little idea of what you are looking for while making the caramel recipe that is below. If you're new to making caramel keep the heat medium to low, this will give more time for you to watch the sugar as it cooks. There's no harm in taking it a little slow. The more you practice the easier it will be and you can cook the sugar at a little higher temperature to speed up the process, but remember, it only takes a second to go from perfect to burnt!
This caramel is so buttery, rich, and smooth. The flavor is only one thousand times better than store bought. It's perfect for drizzling over ice cream, or even some banana bread. It's perfect for dipping apples into for a delightful snack. Or feel free to just eat it with a spoon!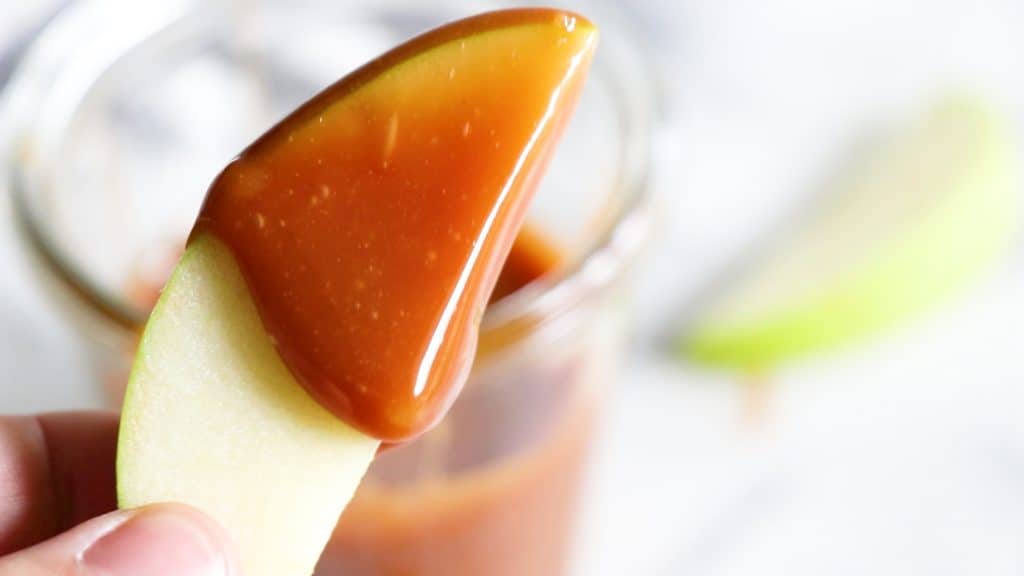 Some more recipe ideas that use caramel:
How To Make A Caramel Sauce
How to make a homemade caramel sauce! Sweet and buttery, this caramel sauce is perfect for any dessert topping! Quick and easy recipe.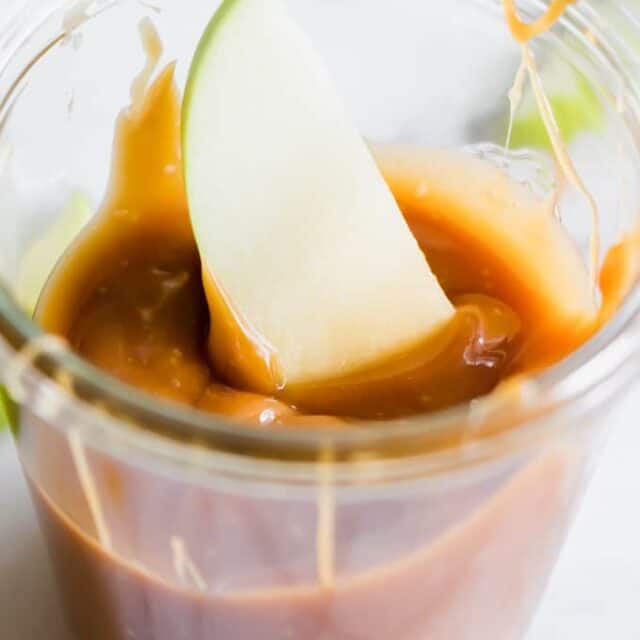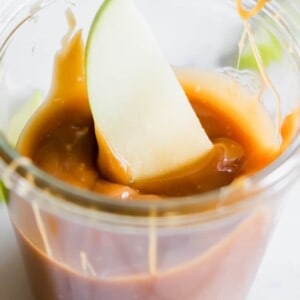 Ingredients
1

Cup

granulated sugar

1/2

cup

heavy cream

2

tablespoons

unsalted butter

pinch

of salt

**if you want salted caramel sauce add up to a teaspoon!
Instructions
Heat the granulated sugar in medium size saucepan over medium heat. Stir periodically. Sugar will start to clump and then melt into a light amber color liquid.

Once the sugar is completely melted, no clumps remain, and is a golden amber color, remove from heat. Carefully pour in the heavy cream. The caramel mixture will bubble and the cream will form a crust over the caramel. Stir until the heavy cream and the caramel are mixed together.

With the saucepan removed from heat still, stir in the butter and salt.

If the caramel has seized (formed clumps) just place the pot back onto the heat and stirring the whole time allow the caramel to heat enough to loosen the caramel mixture back up.

Allow the caramel to cool in the saucepan until it is about room temperature. Then pour into a squeeze bottle or a jar.

Store in refrigerator for up to 2 weeks.
Nutrition
Serving:
1
|
Calories:
278
kcal
|
Carbohydrates:
41
g
|
Protein:
1
g
|
Fat:
13
g
|
Cholesterol:
45
mg
|
Sodium:
12
mg
|
Sugar:
41
g
Nutrition information is automatically calculated, so should only be used as an approximation.
Like this? Leave a comment below!