Chicken Taco Salad with juicy chicken bursting with flavor thanks to homemade taco seasoning. All topped with an intoxicating cilantro ranch dressing.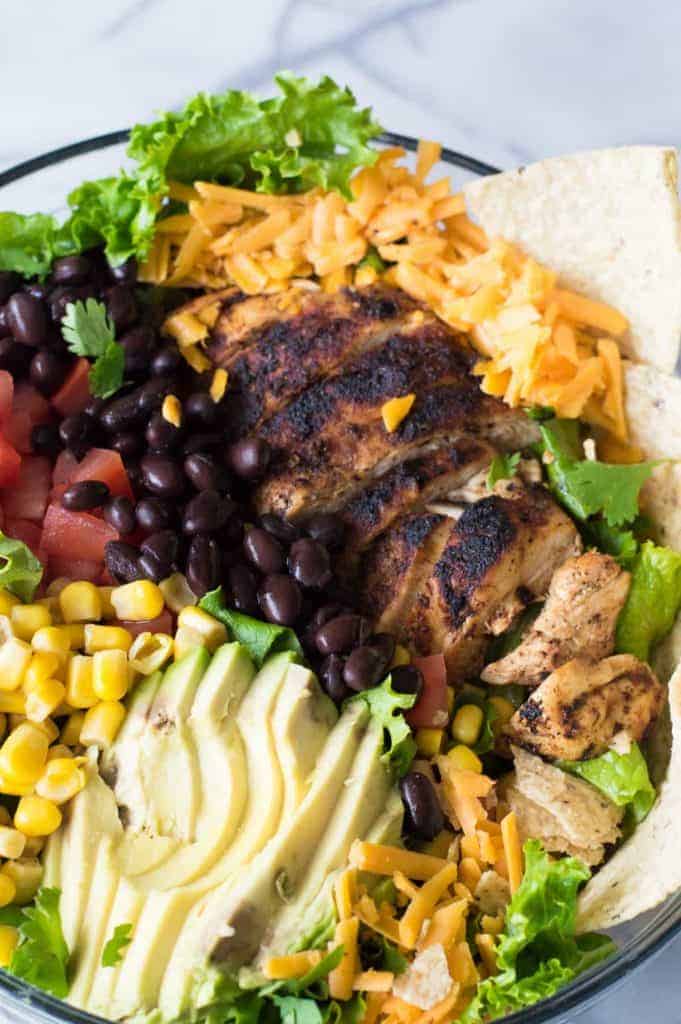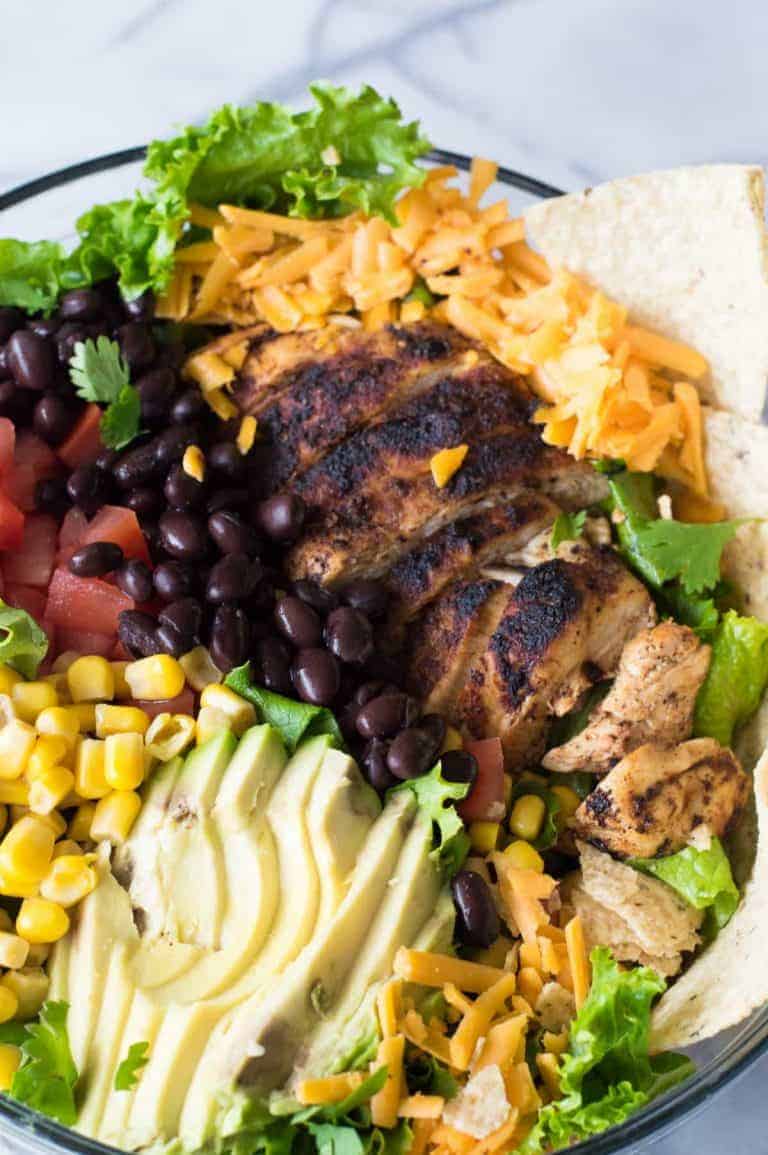 Always, when I'm hungry and nothing sounds good or I don't quite know what I want to eat, a salad is my go to meal. I prefer to have my salads loaded up with toppings, flavor, and drenched with a completely crave-able dressing. With lettuce added as an afterthought. Salads should be filling and hearty enough to be an entire meal! And this Chicken Taco Salad with Cilantro Ranch is no exception!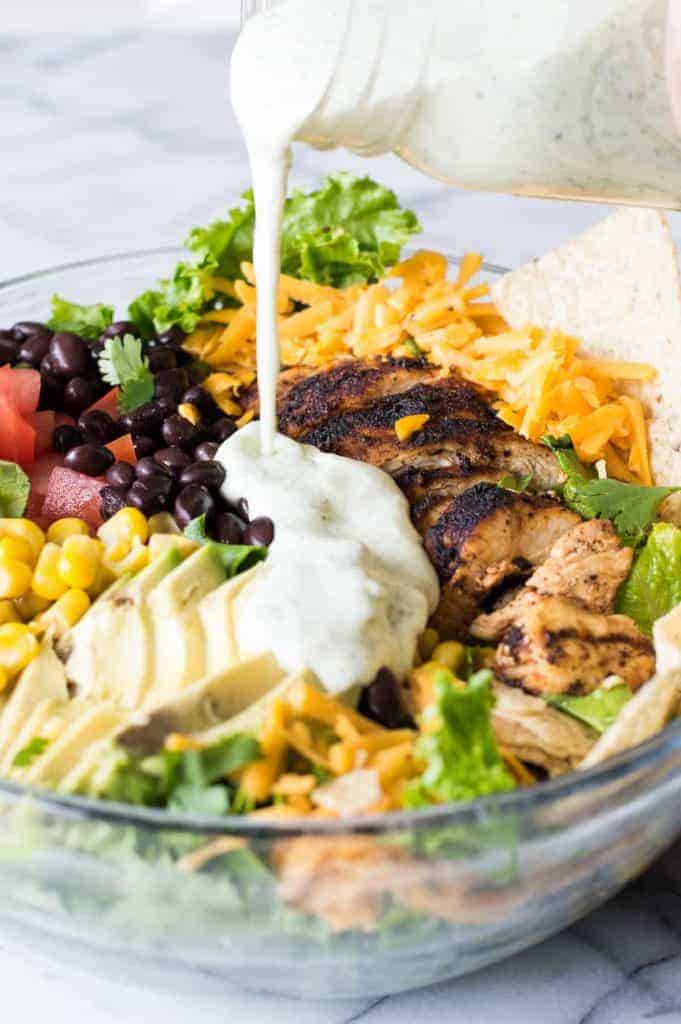 Chicken grilled with homemade taco seasoning with tons of flavor and a bit of spice which is the perfect balance to the cool and comforting cilantro ranch dressing. If you're not much for taco seasoning and the bit of spice, then you can always swap out the chicken with a Chili Lime Chicken instead.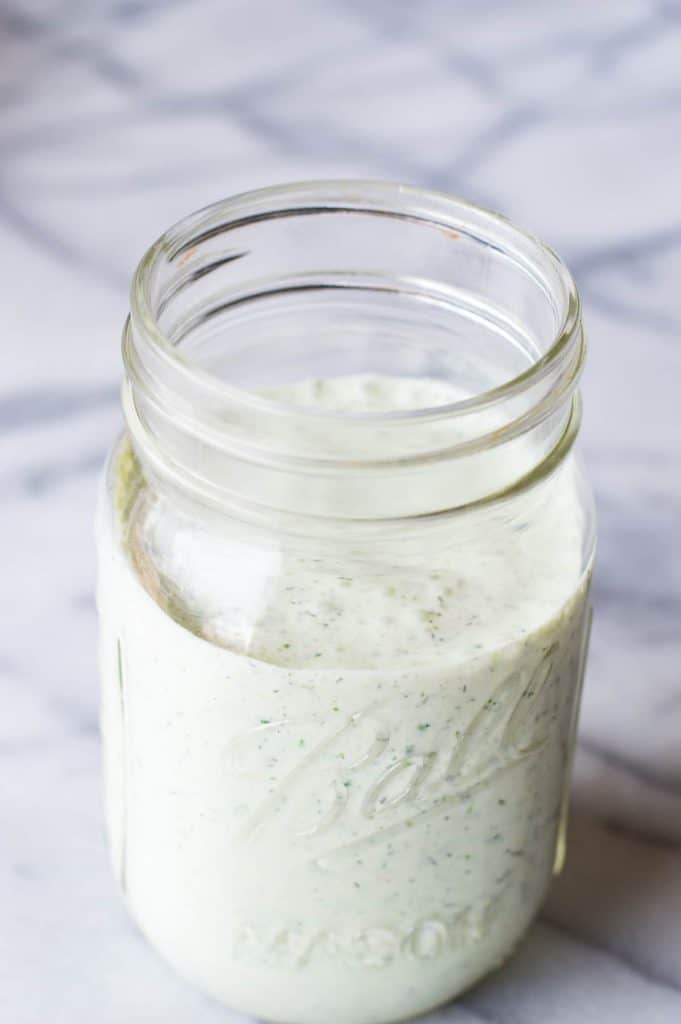 Other toppings include tomatoes, black beans, corn, avocado, cheese, tortilla chips. Feel free to dress the salad up with other favorite taco toppings like black olives, green onion, extra cilantro, or pretty much anything else your stomach and heart desires.
The dressing is an easy to put together homemade ranch with the addition of cilantro and lime juice. A quick pulse in the blender or a food processor puts this dressing together in a matter of a minute. Making this the perfect easy, healthy, meal. Perfect for detoxing from all the holiday fun that recently occurred or even just for a weekday that you're feeling the need for some greens. Trust me…there is greens in there under all that good stuff!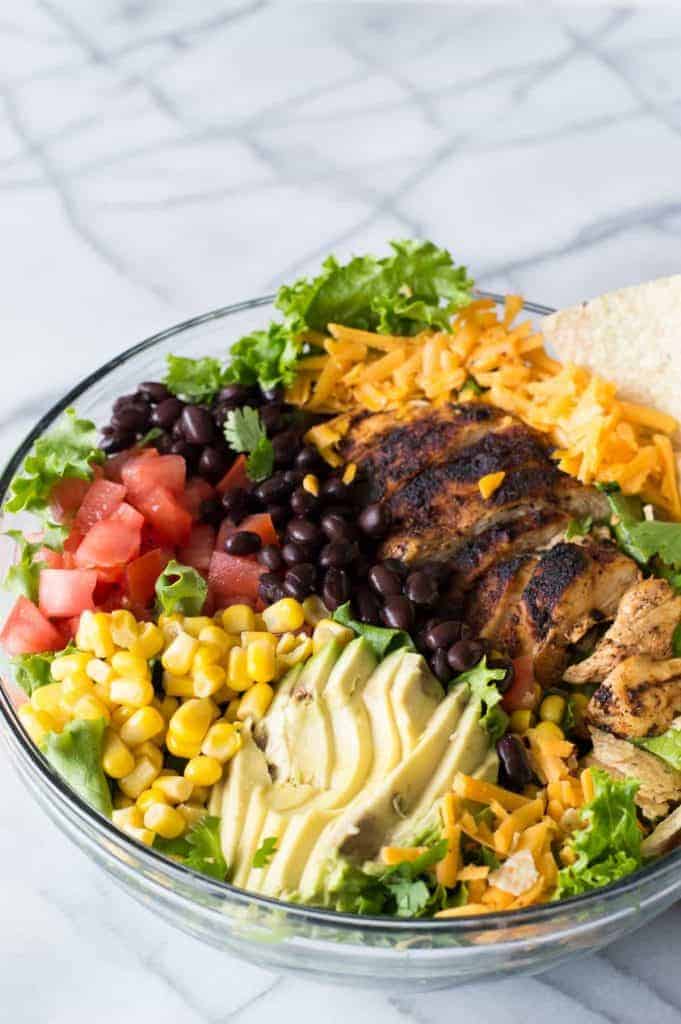 WANT TO TRY THIS CHICKEN TACO SALAD WITH CILANTRO RANCH?
PIN IT to your SALAD or HEALTHY MEALS Board to SAVE FOR LATER!
This Chicken Taco Salad with Cilantro Ranch Recipe was first featured on Food Fanatic.