Celebrate in style with this Champagne Margarita.  A bubbly combination of a lime margarita and champagne plus lime sugar on the rim of the glasses!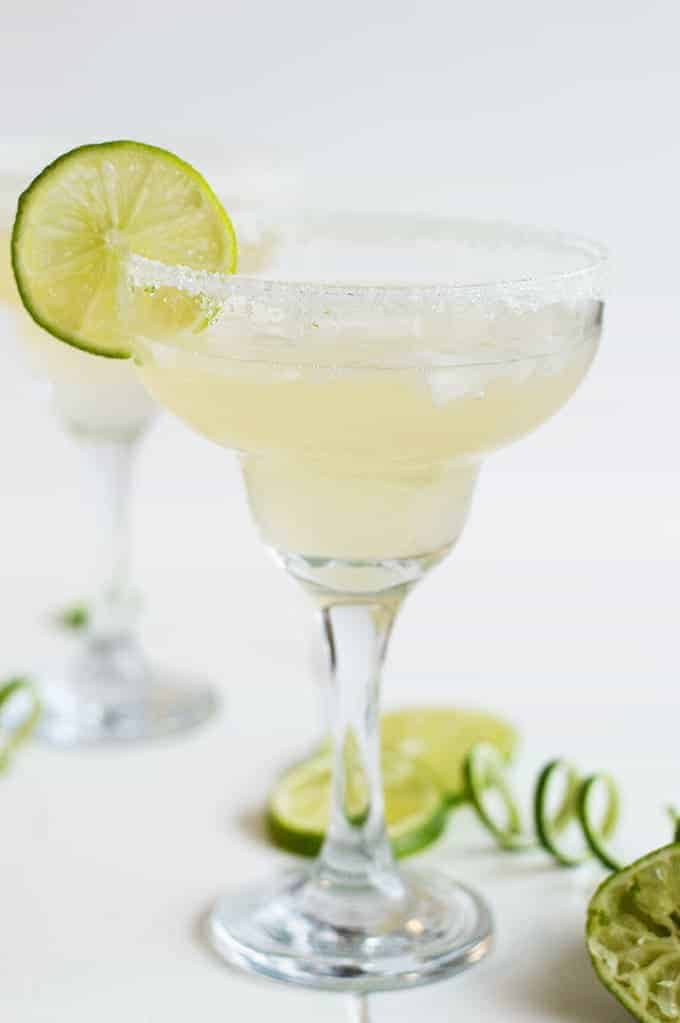 Hey ya'll!  I'm back with you.  Christmas break is over.  And I'm getting us ready for the next holiday! New Years Eve.  It'll be here before we know it.  Champagne is the usual way to ring in the New Year.  That classy, bubbly drink.  I came across this wonderful idea of a Champagne Margarita and knew that's what we would need to make here for our Texas New Year.  Is there anything more Texan than a margarita?  I think it's possible that's the state drink.  Do they assign state drinks?  They should.  So this Champagne Margarita is the perfect choice for celebrating 2016.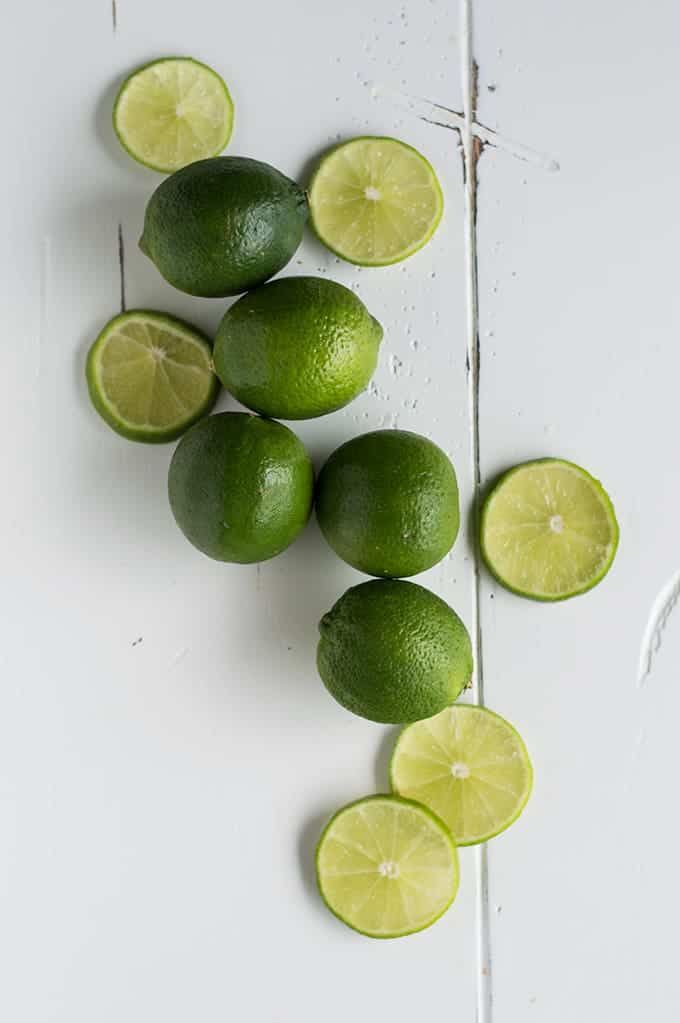 Hope you had a wonderful Christmas.  Our Christmas was pretty low key.  Just us and the four little ones.  Little Miss is 2 and a half and she had a BLAST opening up her presents. Lil bubba man just wanted to eat the wrapping paper.  And the older girls made out with tons of new clothes and gifts upon gifts from their many grandparents.  The hubs and I bonded in the kitchen cooking up a rather spectacular feast for everyone.  He makes this ahhh-mazing $50 mac and cheese, we call it that since we actually spend $50 on cheeses for it.  And my brisket turned out nearly perfect.  A little tweaking and I will hopefully have a recipe for you for Texas style brisket that can be made in the oven.  When it's perfected I'm pretty sure the skies will open and we will all hear angels singing.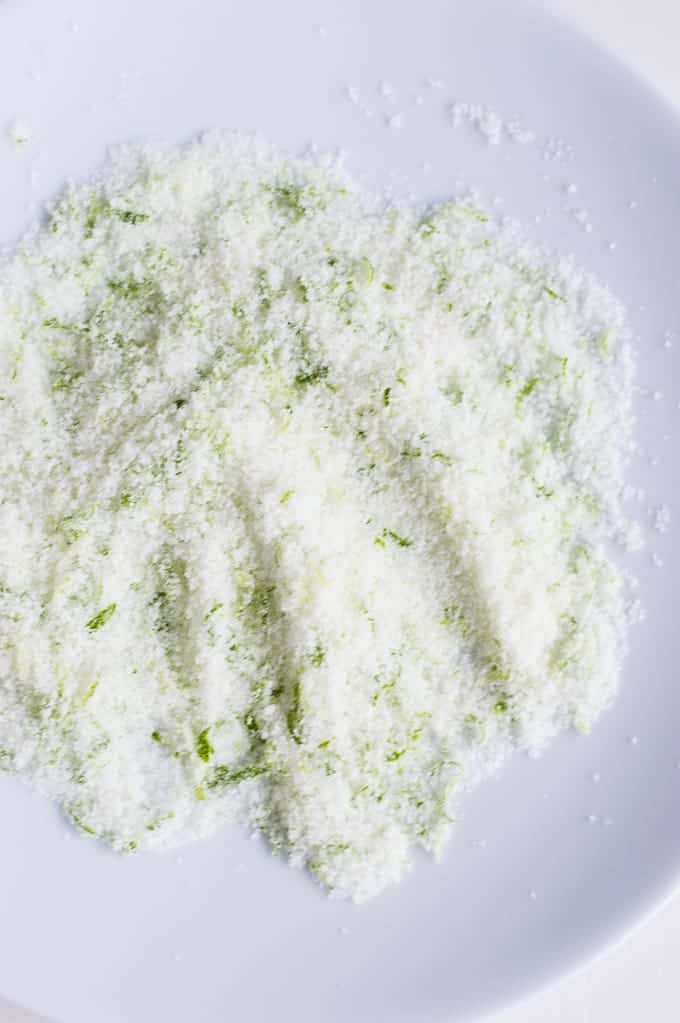 Can we talk for a moment about the lime sugar?  Ummm…I may have developed a love for adding zest to my sugar lately.  Orange Cranberry Bread ringing a bell??  So I decided to add a little lime zest to the sugar for my margaritas.  Some do salt.  I like mine sweet.  Surprise, surprise.  I know.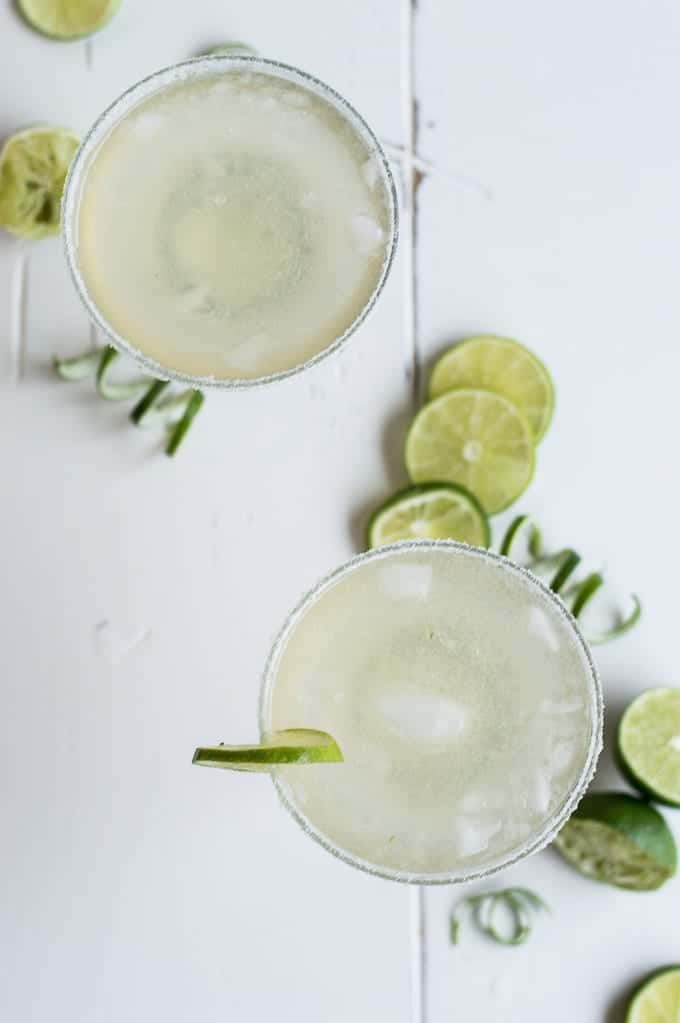 Now we're all set for New Years!  So raise your champagne margarita and cheers!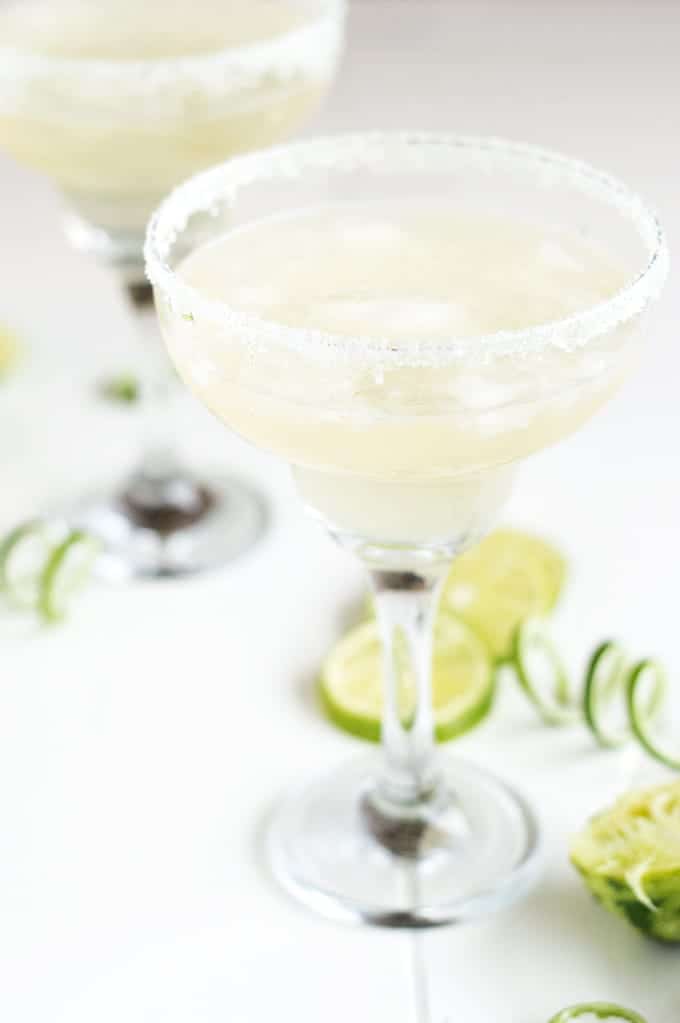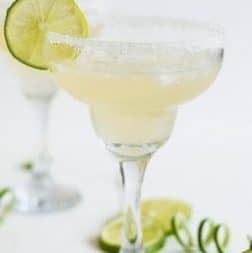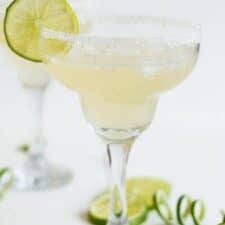 Champagne Margaritas
Celebrate in style with this Champagne Margarita. A bubbly combination of a lime margarita and champagne plus lime sugar on the rim of the glasses!
Ingredients
1 ounce tequila
1 ounce orange liqueur
1 ounce lime juice, freshly squeezed
2 ounces champagne
Lime Sugar
⅛ cup white granulated sugar
zest of 1 lime
Instructions
Spoon the sugar onto a small plate, add the lime zest. Mix together with fingers until fully combined. Rub a slice of lime along the rim of the glass to get it wet and dip the rim into the sugar to coat with the lime sugar.

Combine the tequila, orange liqueur, lime juice in a glass, stir until mixed.

Top off glass with champagne.

Enjoy!
Nutrition
Calories: 284kcal, Carbohydrates: 37g, Protein: 1g, Fat: 1g, Saturated Fat: 1g, Sodium: 7mg, Potassium: 50mg, Sugar: 35g, Vitamin C: 9mg, Iron: 1mg
House of Yumm is a participant in the Amazon Services LLC Associates Program, an affiliate advertising program designed to provide a means for us to earn fees by linking to Amazon.com and affiliated sites.