Avocado Tomato Cilantro Salad! Refreshing and bursting with flavor this salad will be the perfect complement to any meal this summer! Fresh tomato, avocado, cilantro all swimming in a lime dressing. Plus top it with some crumbled queso fresco for a bit of creaminess.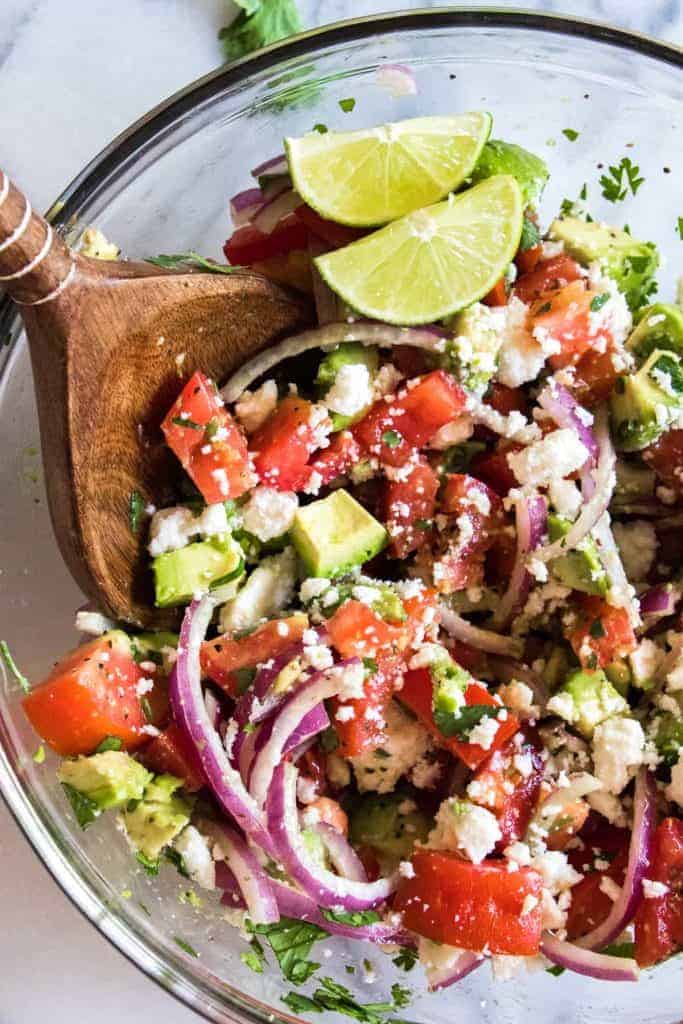 Summer in Texas is a hot, sweaty, muggy, mess.. Which means I only want to eat cold and refreshing things. Which is why I am sharing this Avocado Tomato Cilantro Salad with you! It's a mouthful right? But it's such a tasty mouthful and I don't really know what else to call this. Other than the easiest salad EVER!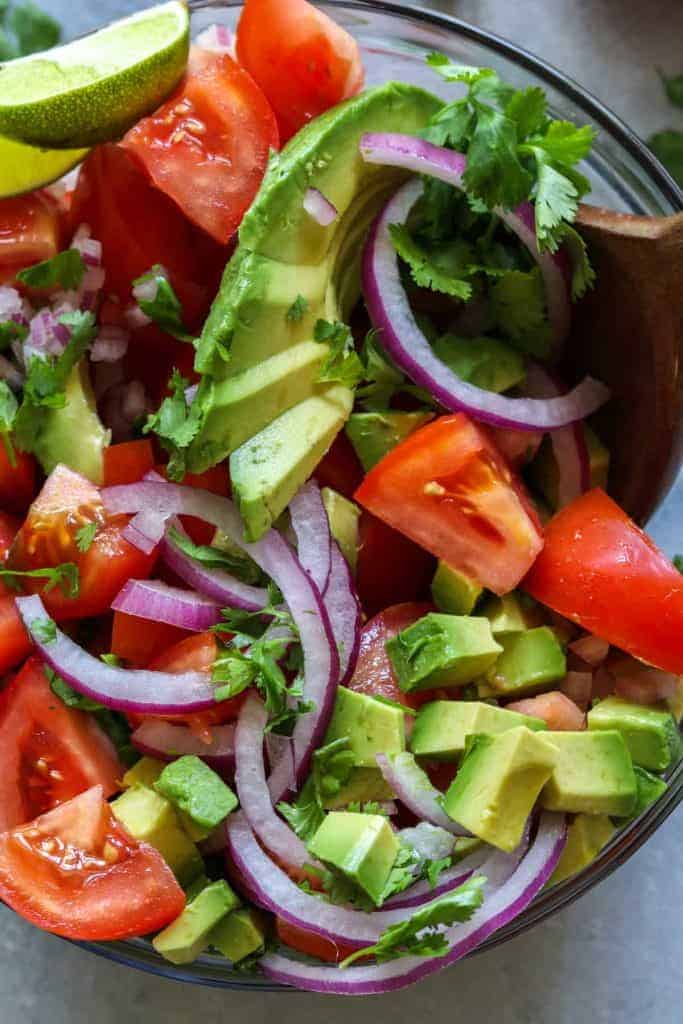 I love to absolutely load up my salads, like this Autumn Apple Salad and this Pear and Pomegranate Salad. But there's something about the simplicity in this salad that makes me just as happy. The few ingredients that are involved take center stage. The juicy flavor of the tomatoes, the creamy avocado, the fresh, crisp taste of cilantro. Not to mention the burst of citrus with the easy to make lime dressing that coats it all.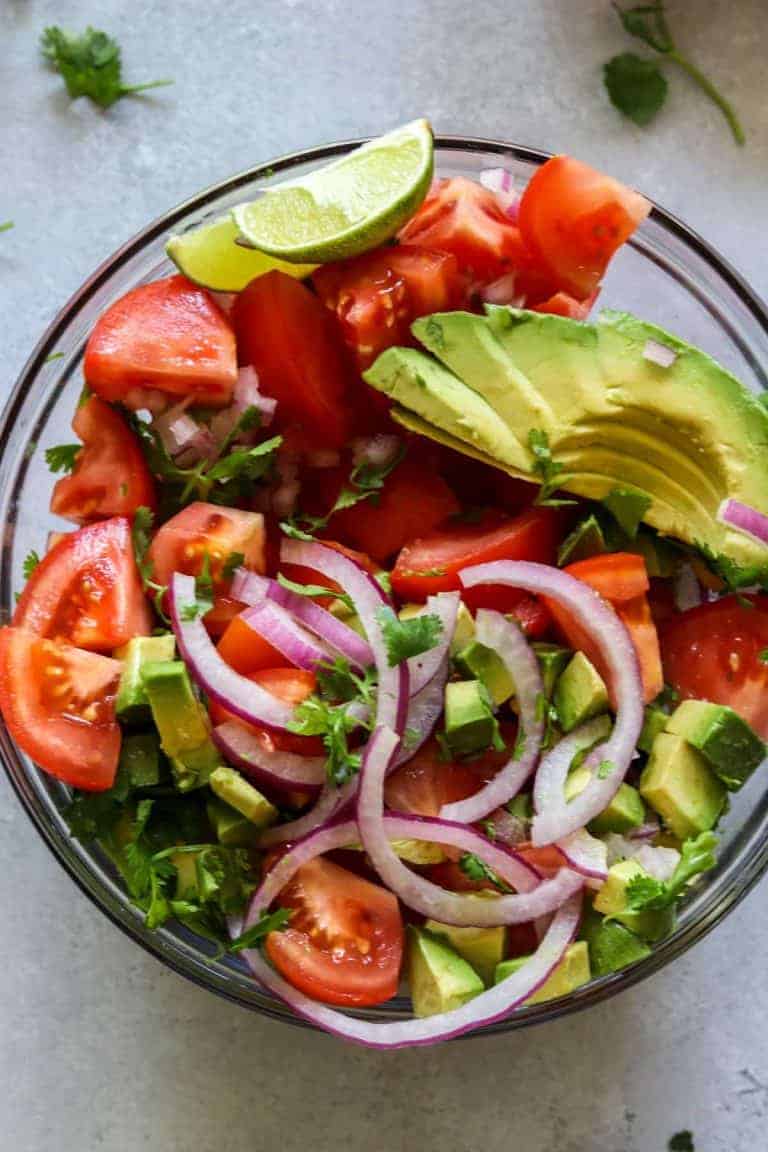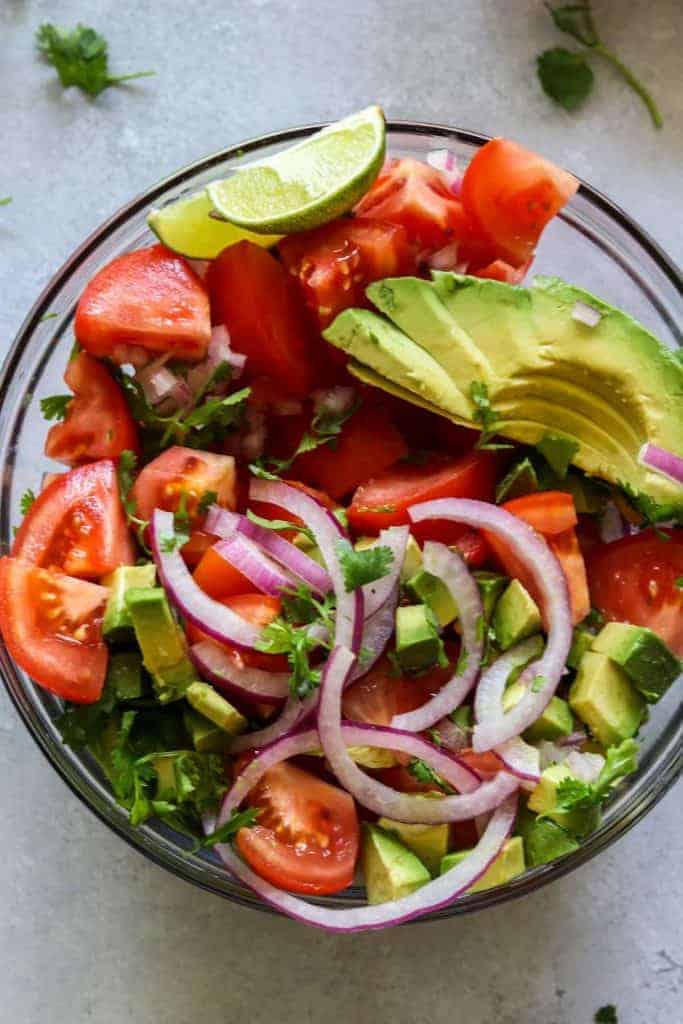 The queso fresco on top is not necessary if you want to leave it off you definitely can. However, I love the subtle hint of flavor that it brings. It's a very mild tasting cheese and definitely pairs well in this dish.
This salad is perfect for having as a side dish, or to load up into some tacos, or even layer on top of some grilled chicken or fish. It's basically my new favorite go to dish to make and do everything with.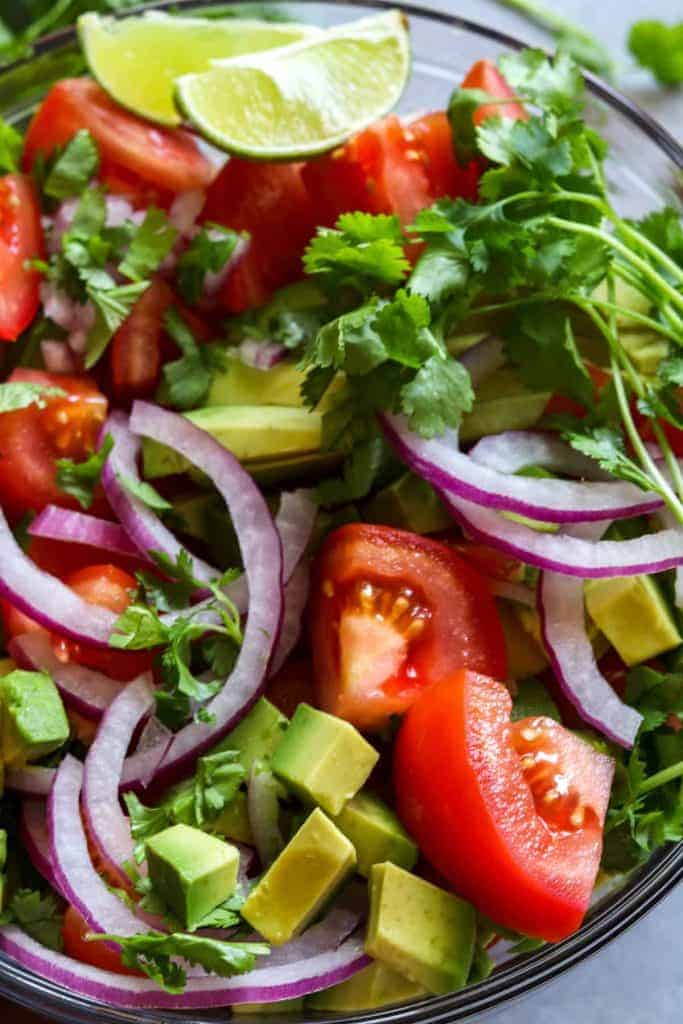 This isn't a dish that you can really make too far in advance though. With the fresh avocado added in there you will want to eat this salad within a few hours of making. Otherwise the avocado will start to discolor and it just doesn't look as pretty. But you can make it a couple of hours in advance and keep in the fridge, this actually helps the flavors to meld together as well.

The recipe for Cilantro Tomato Avocado Salad first appeared on Food Fanatic.
SaveSave