Spicy Black Olive Tapenade is the perfect appetizer made with pureed black olives, cilantro, lime juice, and jalapeños for a little bit of heat!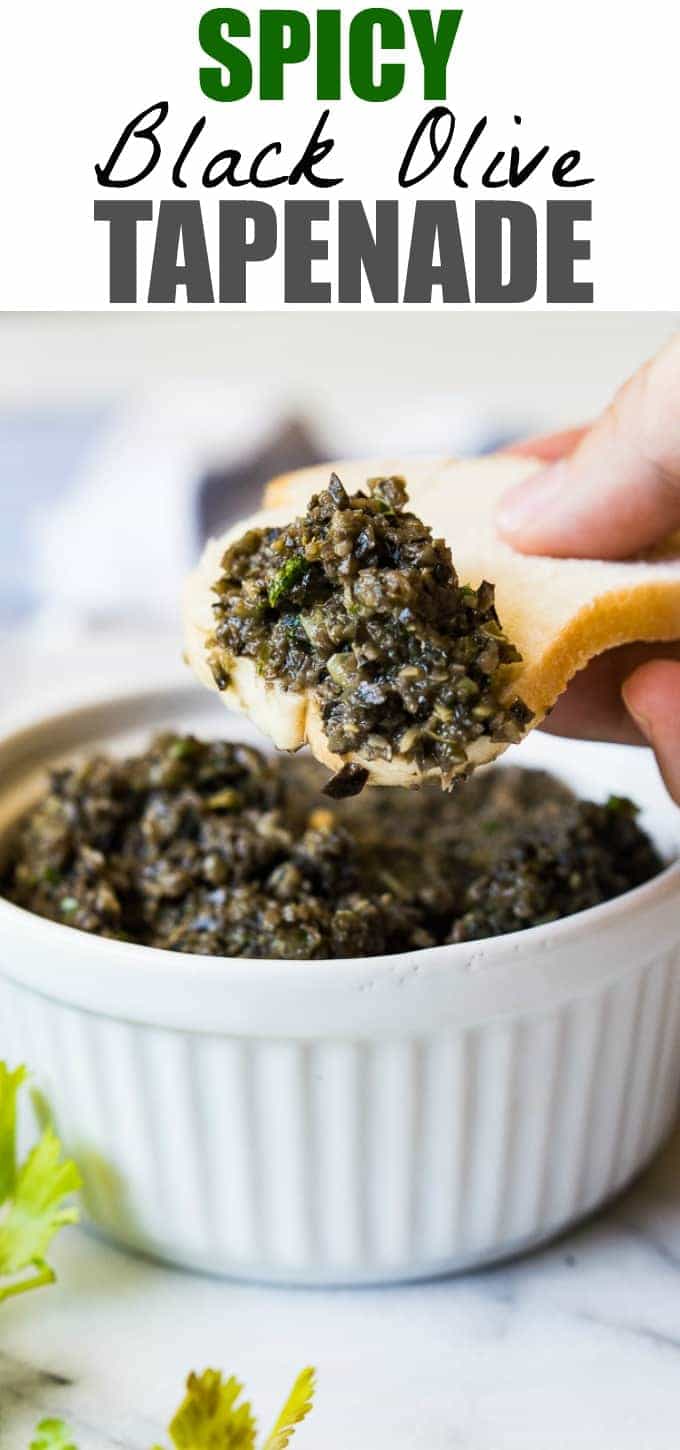 This Spicy Black Olive Tapenade is my Texas take on the classic tapenade. Have you had tapenade before?? It's an appetizer typically made with pureed olives, basil, capers, anchovies, lemon juice, and a little olive oil. It's easy, elegant, and flavorful. Perfect for loading up onto toasted bread or crackers. So of course, I had to spice it up a bit and add a little southwestern flair.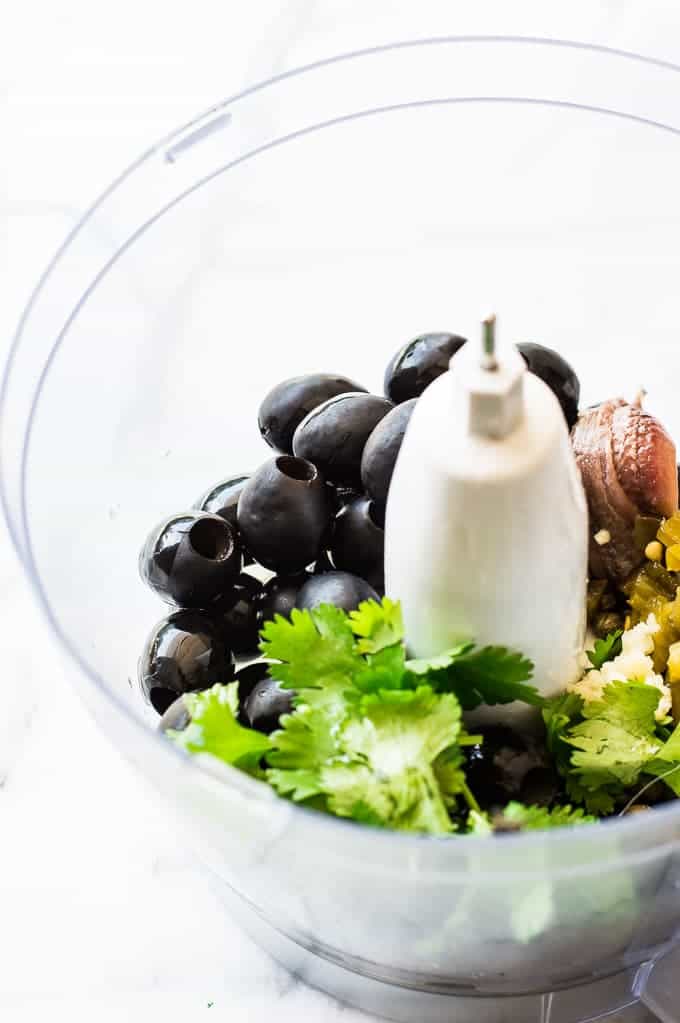 Some substitutions that I made were to use black olives, since they remind me more of something that I would find in most Tex Mex dishes. Cilantro took the place of the basil. Lime juice instead of lemon. I think you get the idea. And for the heat, I went with diced jalapeño. I used the canned jalapeños to keep the texture more consistent with the olives. No one wants to bite into a soft spread and hit a fresh chunk of jalapeno! And as always, there is a slight heat from the jalapeno, if you're not a fan of spice then you can definitely omit it. Or if you LOVE spice, then by all means add a little more.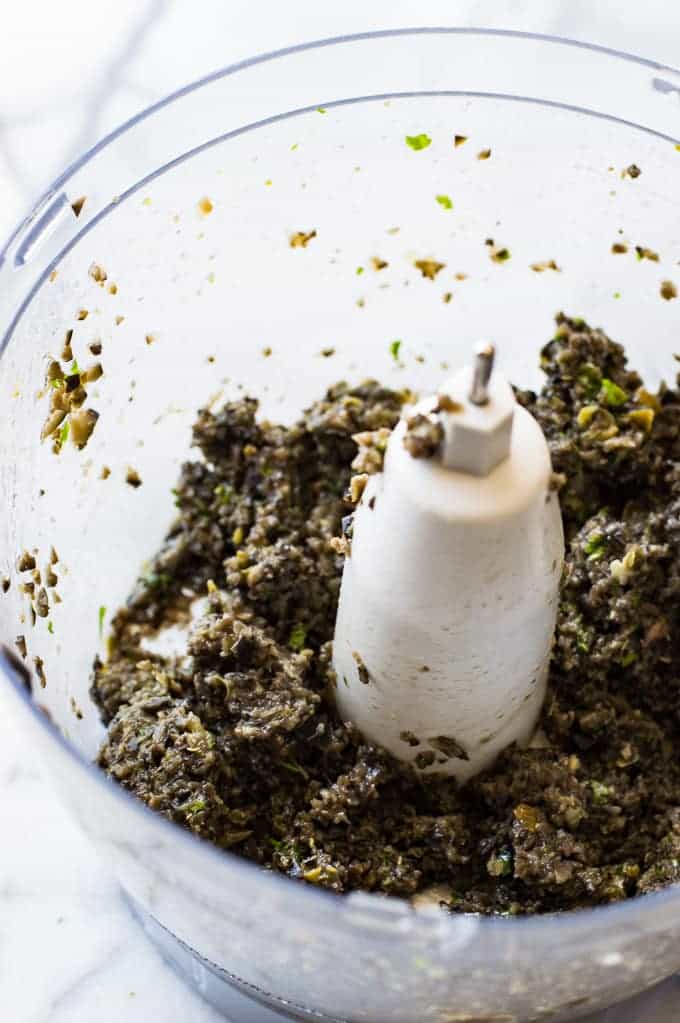 Let's chat for a second about the other ingredients in this black olive tapenade. The capers and anchovies. Do you use these often in your kitchen? I sure don't. What are capers anyway? Basically they are a flower bud, you'll find them in a jar in the aisle next to the olives most likely. They are brined in vinegar. They taste slightly tangy, and lemony. To use them drain them from the liquid they are stored in and rinse them off. The other ingredient I don't use often, anchovies. These are small fish, stored in oil, I found them at the market in a small tin next to the canned tunas. They come in fillets and you will just rinse the oil off of 2 filets and toss them in with all the other ingredients for this recipe. Easy. They taste meaty and salty. So we don't need to add any other salt to this dish.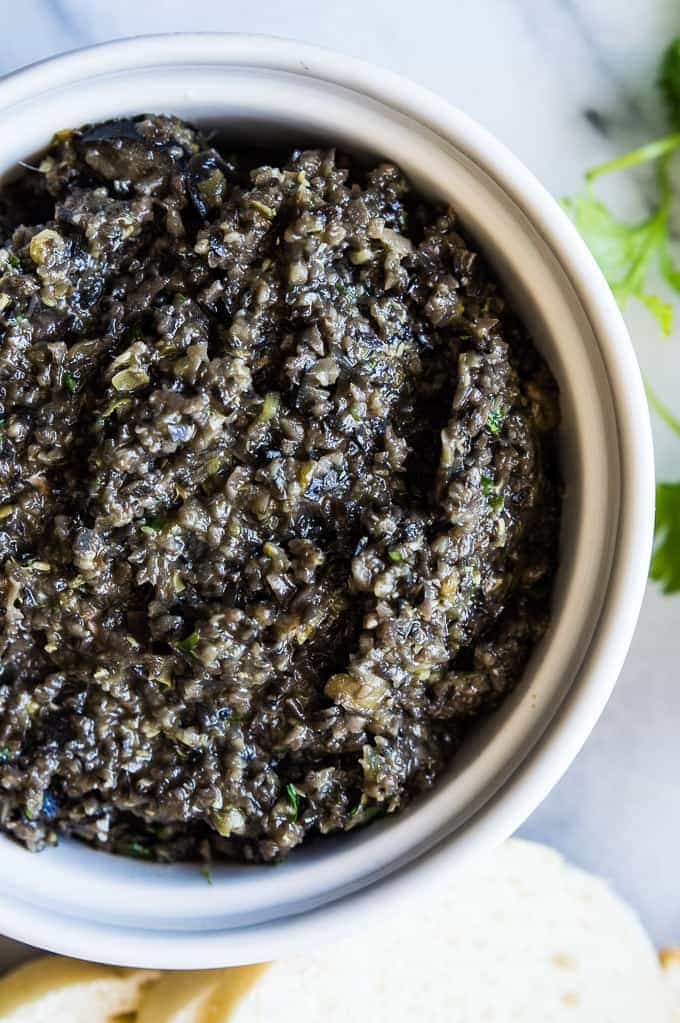 Phew. So, now we know what we're actually working with. Seriously, the most difficult part of this recipe was finding those two things in the grocery store. And now you know where to look! If you use these regularly, you're already ahead of the game in my book. By the way, it's fun to show the kids the anchovies and dare them to eat them. Not that I did that…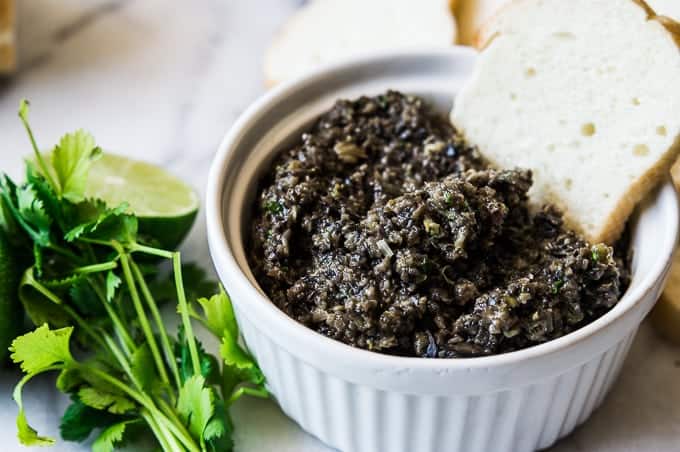 How easy is this recipe to make?? As easy as putting all of the ingredients into the food processor and hitting that little on button. Just let it get all chopped up and mixed together. I know it's not the prettiest thing in the world. But trust me. It is SOOOO good. You can spread this on crackers, pieces of bread, use it on a chicken wrap, really, whatever you want to do with it.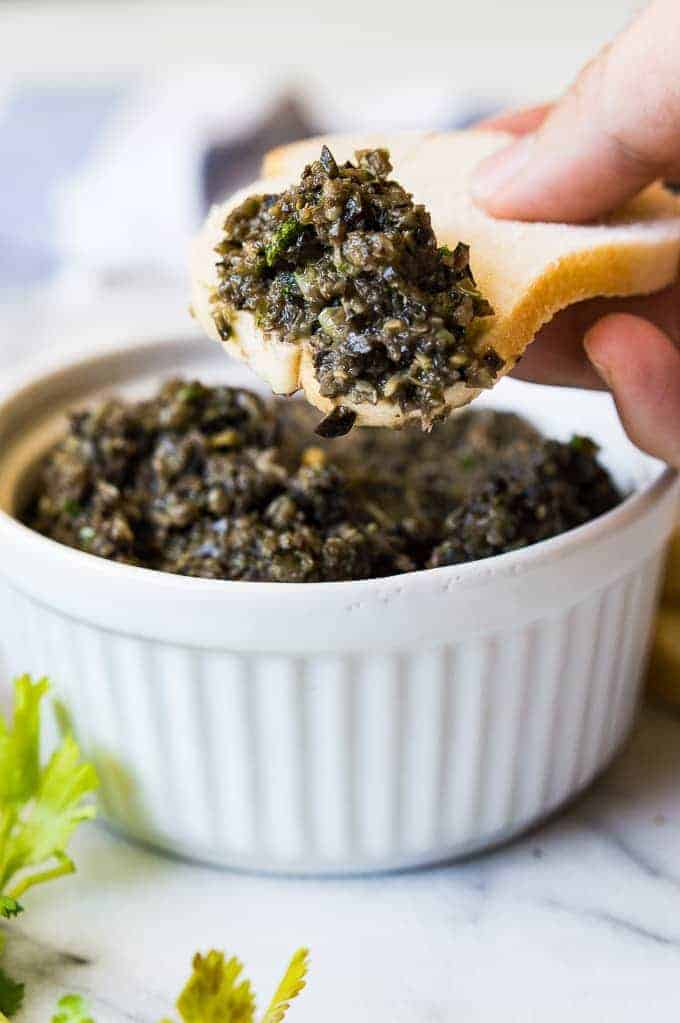 This Black Olive Tapenade Recipe appeared on Food Fanatic June 24, 2016.
SaveSave