Snickerdoodle Cobbler
Snickerdoodle Cobbler.  This fun Fall dessert is loaded with cinnamon and creates it's own caramel sauce while it bakes!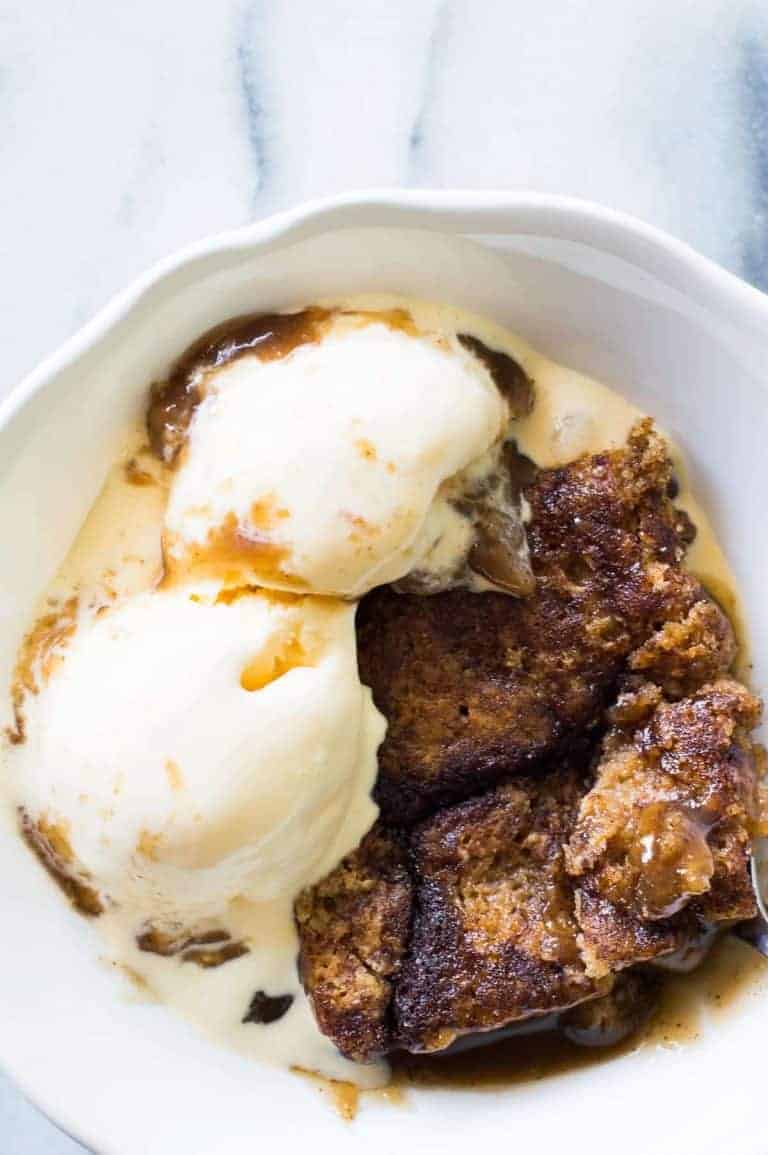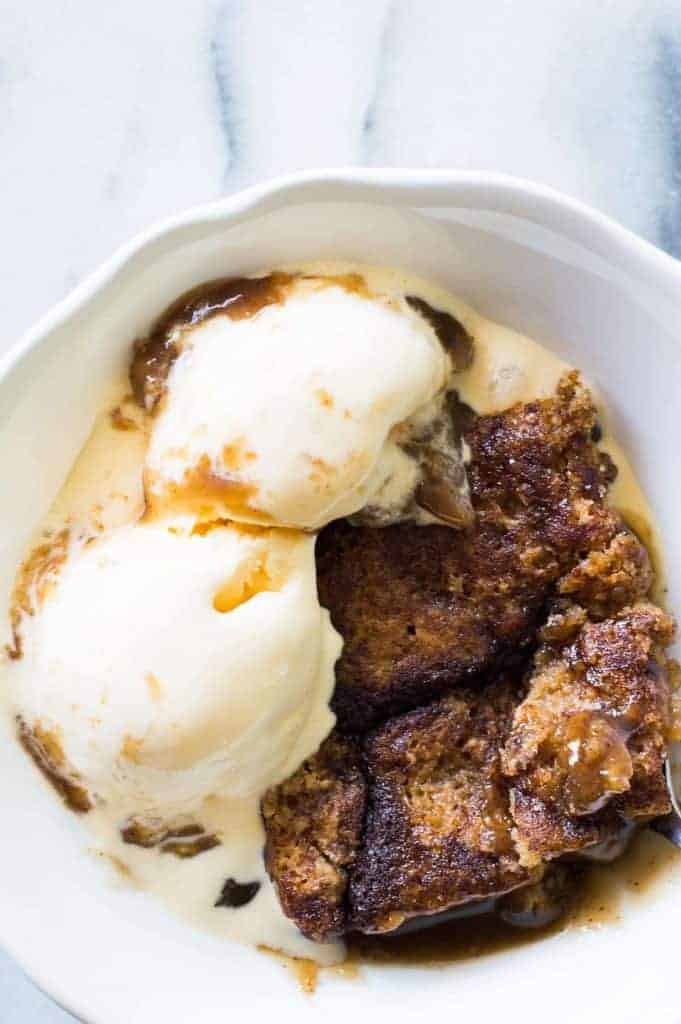 Snickerdoodle Cobbler.  This dessert is so easy to make, and kind of magical.  Not to mention it is perfect for Fall baking!
I have a deep love for all things cinnamon.  Like this Snickerdoodle Oatmeal, and these Cinnamon Blondies.  And now I'm adding this Snickerdoodle Cobbler to my list of favorite things.
This is basically a cinnamon cake, but we're going to layer things up with some melted butter, the cake batter, and then pour hot water over the whole thing.  I know it sounds weird.  But just trust me on this! You will end up with a moist cinnamon cake, that is hiding an indulgent caramel sauce underneath!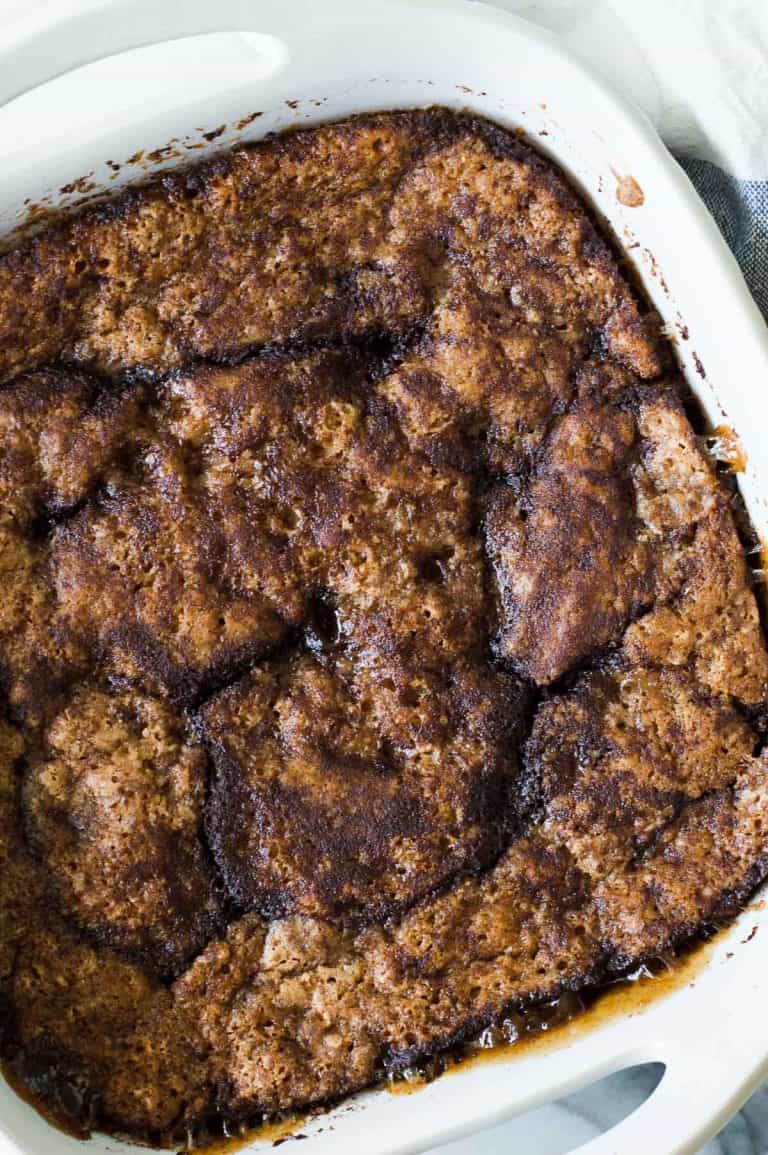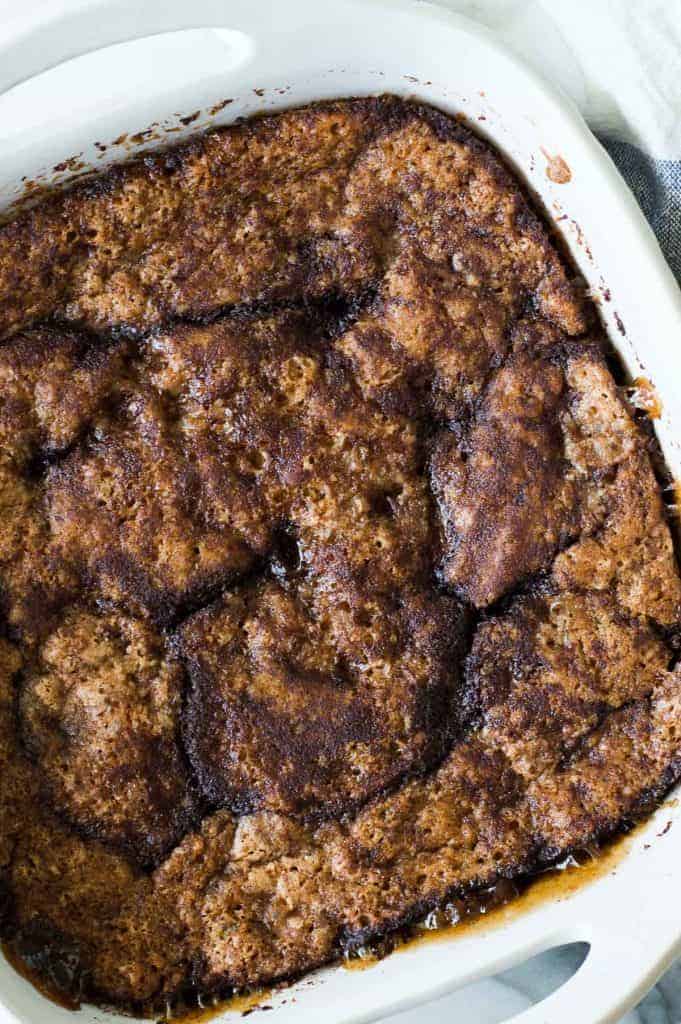 Magical right??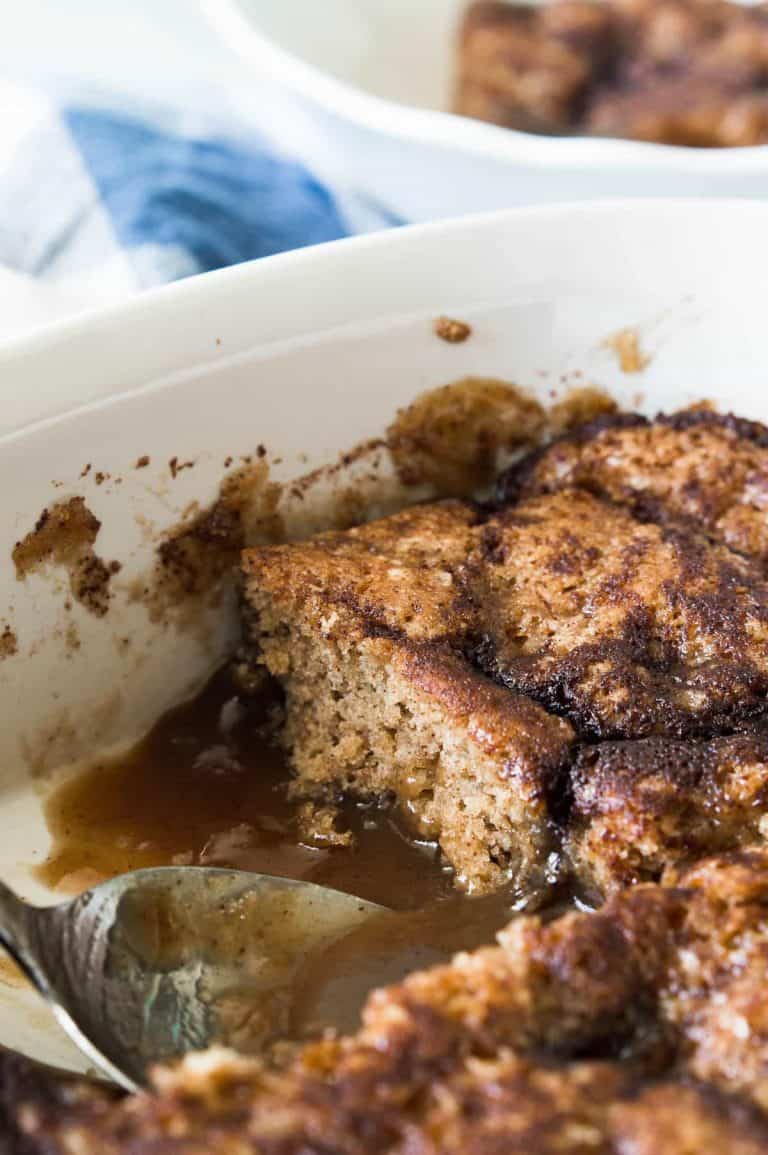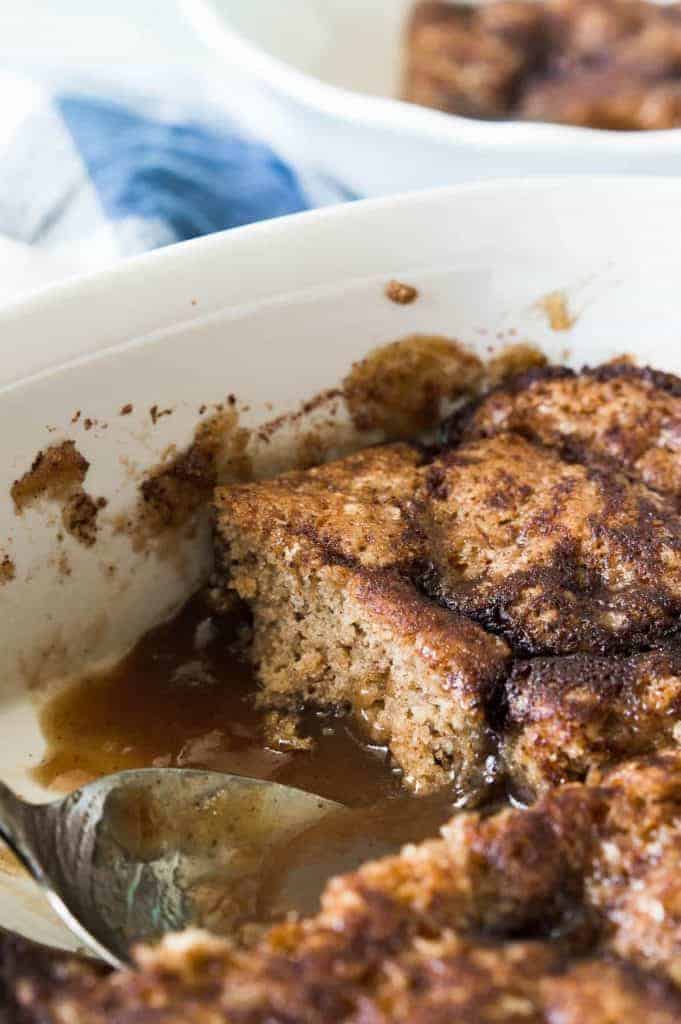 And of course, just like with any cobbler, it isn't complete until you top it off with some vanilla ice cream.  The combination of warm gooey snickerdoodle cobbler with the cold ice cream is definitely something you need to experience this Fall season!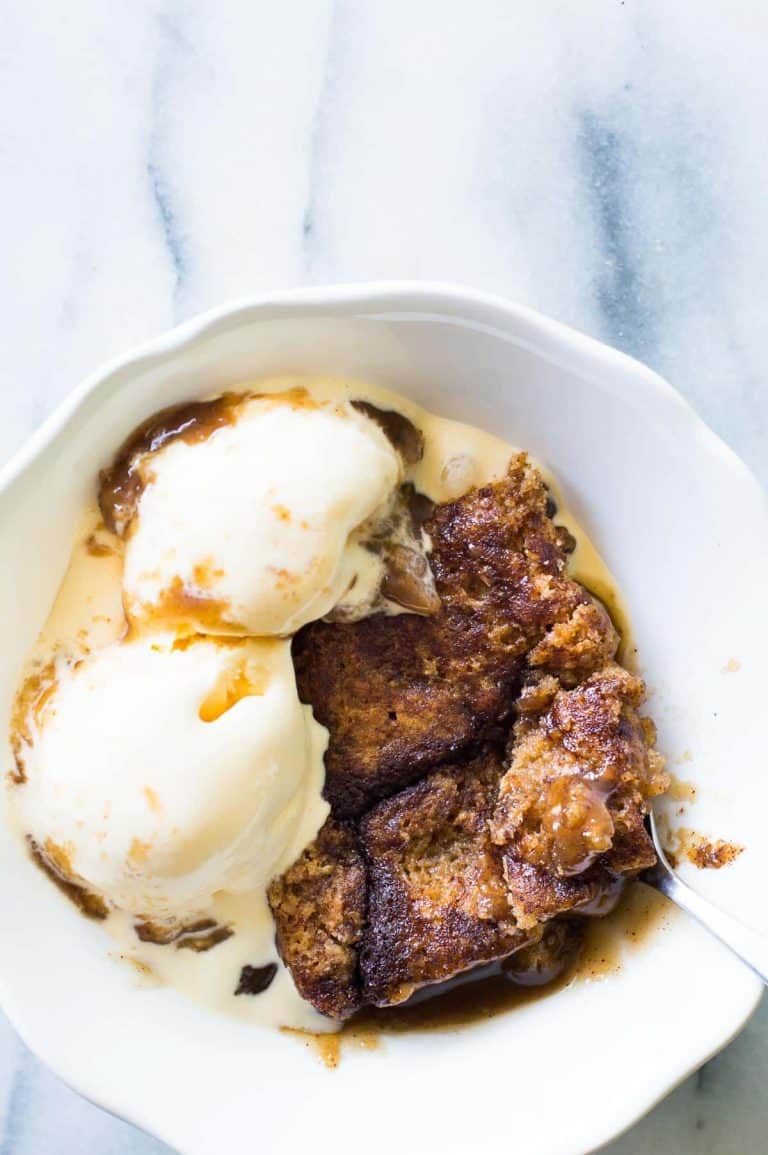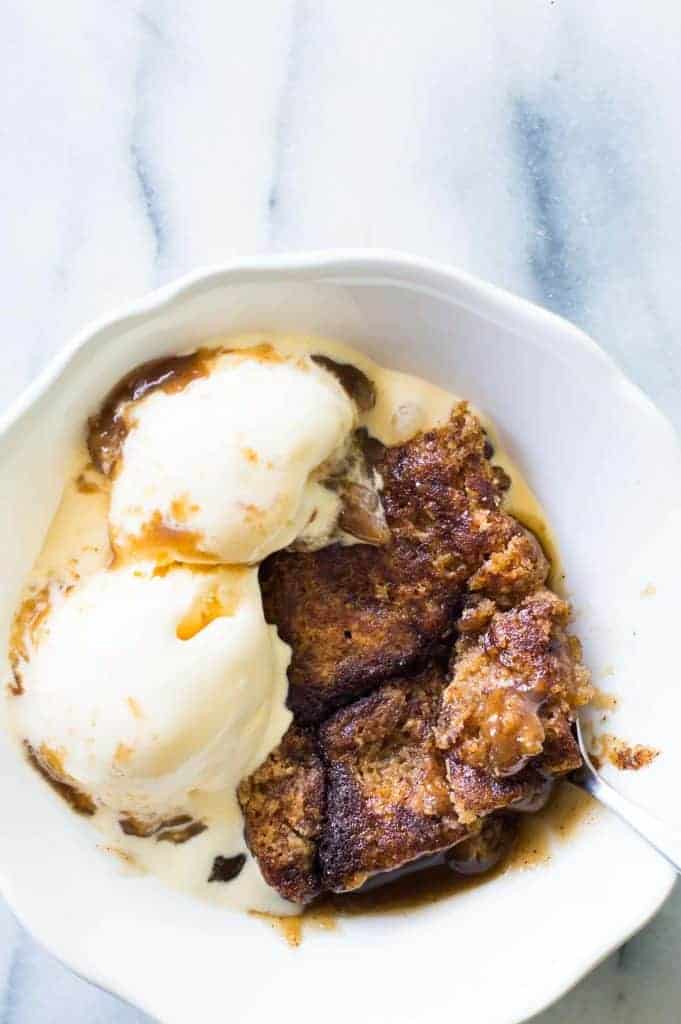 More Fall Desserts to Try:
WANT TO TRY THIS SNICKERDOOLE COBBLER?
PIN IT NOW! 
FIND ME ON PINTEREST FOR MORE GREAT RECIPES!
Print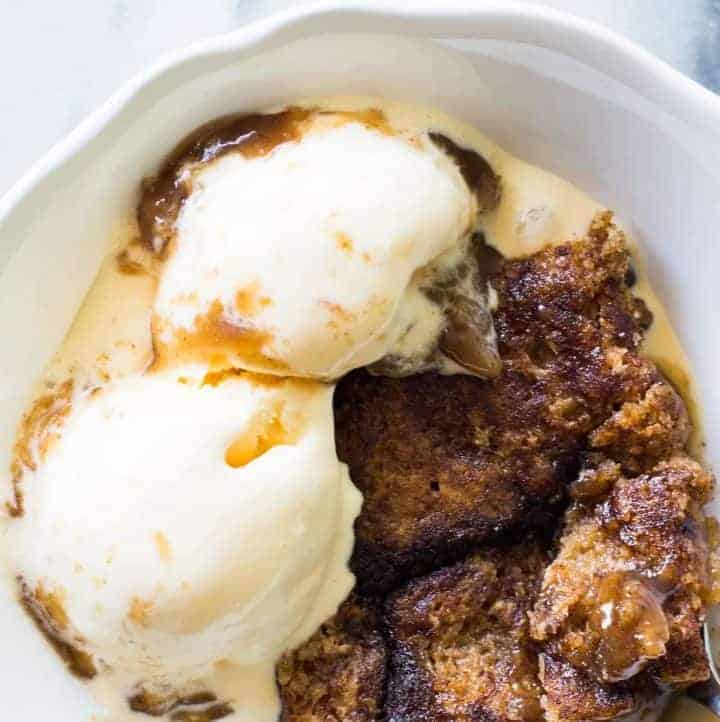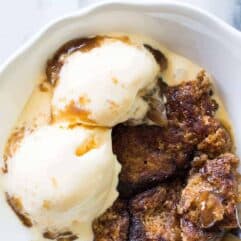 Snickerdoodle Cobbler
---
Author:
Prep Time: 5 minutes
Cook Time: 40 minutes
Total Time: 45 minutes
Yield: 9 1x
Scale
Ingredients
2 tablespoons unsalted butter (melted)
1 cup all purpose flour
1 and ½ teaspoon baking powder
½ teaspoon salt
1 teaspoon ground cinnamon
¾ cup light brown sugar
½ cup whole milk
1 teaspoon vanilla extract
Topping
¾ cup light brown sugar
¼ teaspoon salt
1 teaspoon ground cinnamon
1 and ½ cup hot water
---
Instructions
Preheat oven to 350 degrees.
Pour melted butter into 8×8 baking dish.
In a medium mixing bowl add the flour, baking powder, salt, ground cinnamon, light brown sugar. Stir with a fork or whisk to mix.
Pour in milk and vanilla extract. Stir to combine.
Pour the batter over the melted butter in the baking dish.
In a small bowl combine the topping ingredients: light brown sugar, salt, and ground cinnamon. Mix with fork until combined. Sprinkle the sugar mixture over the top of the cake batter.
Pour hot water over the entire cake, make sure you are covering the entire cake evenly.
Bake for 40-45 minutes. Allow to cool for about 5 minutes. Serve warm with ice cream and enjoy!
---
The recipe for Snickerdoodle Cobbler first appeared on The Recipe Critic
House of Yumm is a participant in the Amazon Services LLC Associates Program, an affiliate advertising program designed to provide a means for us to earn fees by linking to Amazon.com and affiliated sites.