This classic grilled cheese has gone ANIMAL STYLE loaded with grilled onion and a special sauce!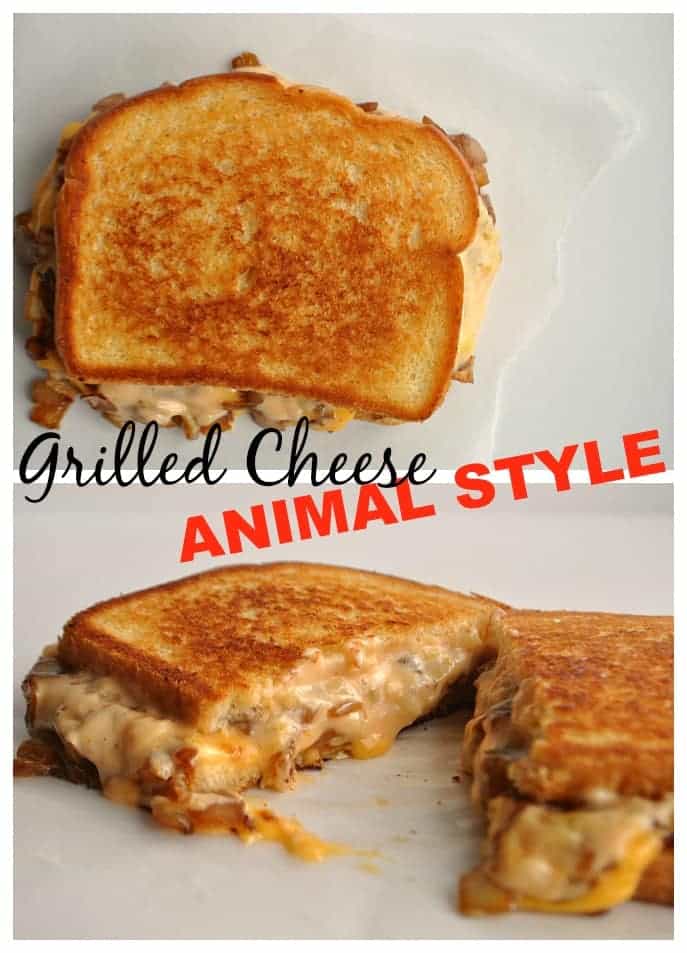 Wow. Now that is a grilled cheese.
One of my all time favorite places to eat, In-N-Out. The sad news is, they are very limited in locations, there are not very many outside of the state of California. They are branching out more though, so maybe someday they will be everywhere! YAY!
The good news is, now that you have this recipe you can experience the taste in your own home!!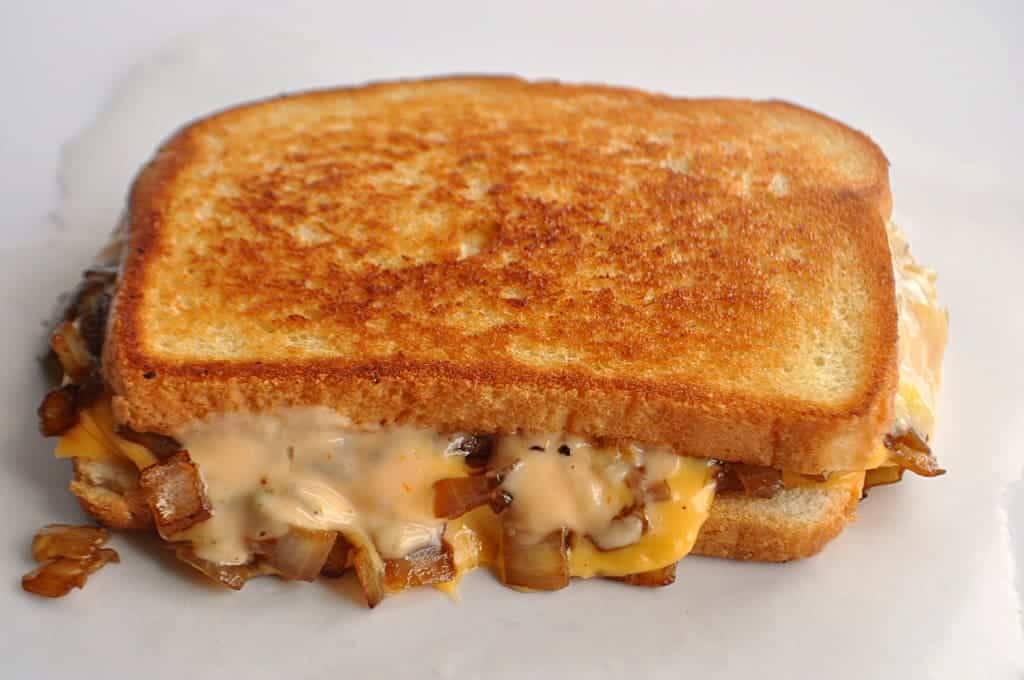 This grilled cheese is made in classic In-N-Out animal style with the grilled onions and that yummy to die for sauce. When I get my meal from In-N-Out I always get a few extra packets of that sauce. Even though my meal is already smothered and covered in cheese and sauce, I still need just a bit more of it.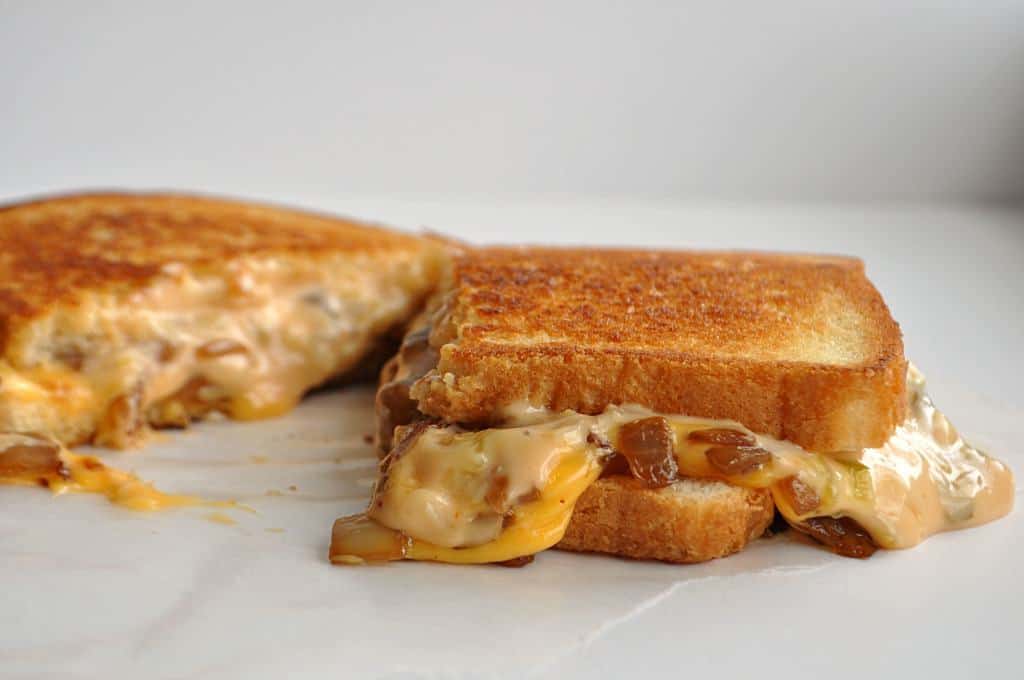 The sauce is pretty much identical to In-N-Out's. And now that I know how to make it, I do believe I will be using it on many, many more things!
Now, my husband is going to tell you that this sandwich was his idea. I, however, am convinced this was MY idea. I honestly don't even remember which one of us came up with it (it was me by the way) but this sandwich turned out so bomb that neither of us will humble ourselves to give credit to the other.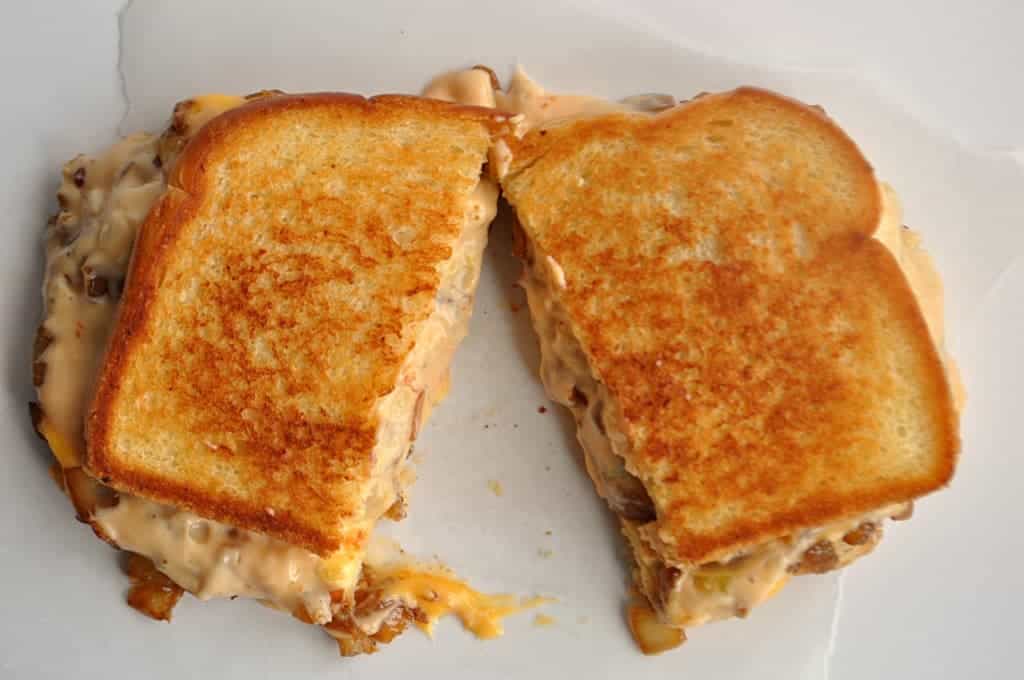 This sandwich is so good it has turned us against one another! No, I'm just kidding. But seriously though…it was my idea.
Now, it's time for some honesty from me. I'm not a fan of onions (you thought I was going to say it was my husband's idea didn't you?). Drives my husband nuts! He loves them! So guess who I made this sandwich for? My husband. I came up with this awesome idea and then let him eat it!
I did however sneak a bite. And I must say..it was DELICIOUS!! Even with the onions! The onions I will give the credit to the hubby for. He makes amazing grilled onions. And the recipe for those is included below!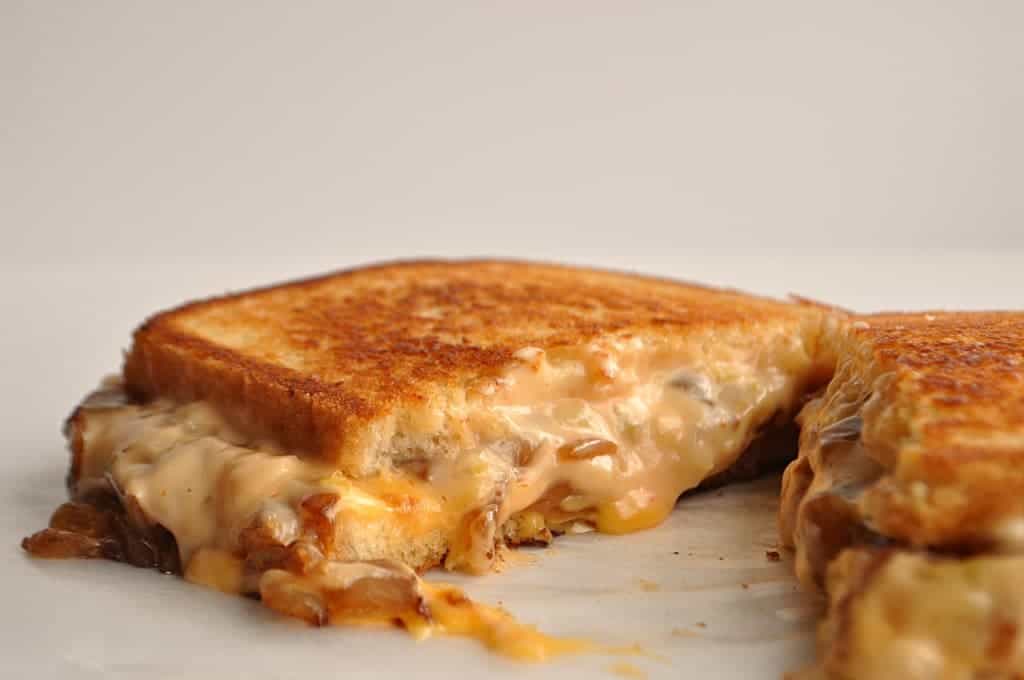 Grilled Cheese Animal Style
This classic grilled cheese has gone ANIMAL STYLE loaded with grilled onion and a special sauce!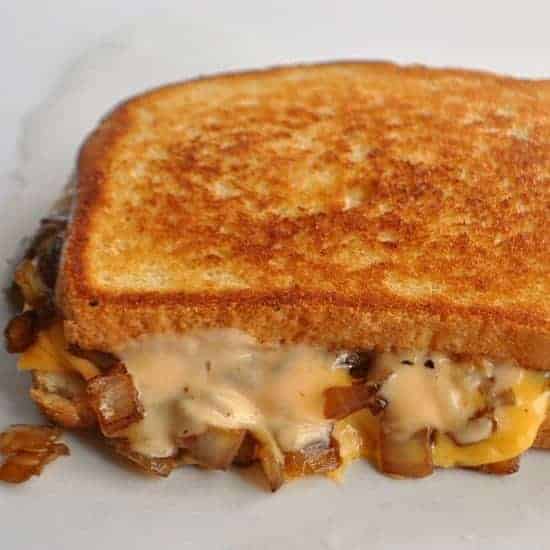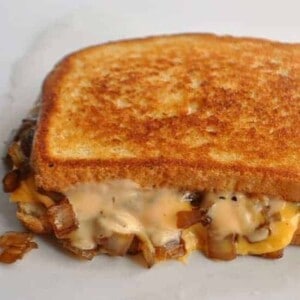 Ingredients
Special Sauce
⅓

cup

mayonnaise

2

tbsp

ketchup

1

tbsp

white vinegar

2

tsp

sugar

2

tsp

sweet pickle relish

2

tsp

onion

minced
Grilled Onion
½

cup

onion

diced

2

tbsp

soy sauce

1

tbsp

butter
Sandwich
4

slices

white bread

6

slices

American cheese singles

2

tbsp

butter
Instructions
Special Sauce
Stir all the sauce ingredients together in a bowl until they are well combined.
Grilled onions
Heat the butter in a small saucepan over medium heat

Add in the onion and soy sauce. Cook over medium heat until the onions are soft.
Sandwich
Spread butter on one side of each slice of bread. Place all slices of the bread onto a heated griddle butter side down. Immediately place the cheese onto two slices of bread. Allow to cook on low heat to allow the cheese to melt and the bread to toast. Once the bread is toasted turn off the heat. Scoop half the grilled onions on top of the bread with the melted cheese. Top with the special sauce. Then place the other slices of toasted bread, toasted side up, on top to create the sandwich. Enjoy!
Nutrition
Calories:
841
kcal
|
Carbohydrates:
42
g
|
Protein:
19
g
|
Fat:
67
g
|
Saturated Fat:
27
g
|
Cholesterol:
124
mg
|
Sodium:
2871
mg
|
Potassium:
284
mg
|
Fiber:
2
g
|
Sugar:
16
g
|
Vitamin A:
1265
IU
|
Vitamin C:
4
mg
|
Calcium:
798
mg
|
Iron:
3
mg
Nutrition information is automatically calculated, so should only be used as an approximation.
Like this? Leave a comment below!