These Southern Thanksgiving Recipes include entrees, side dishes, desserts and more! Everything you need to create your own Southern holiday feast!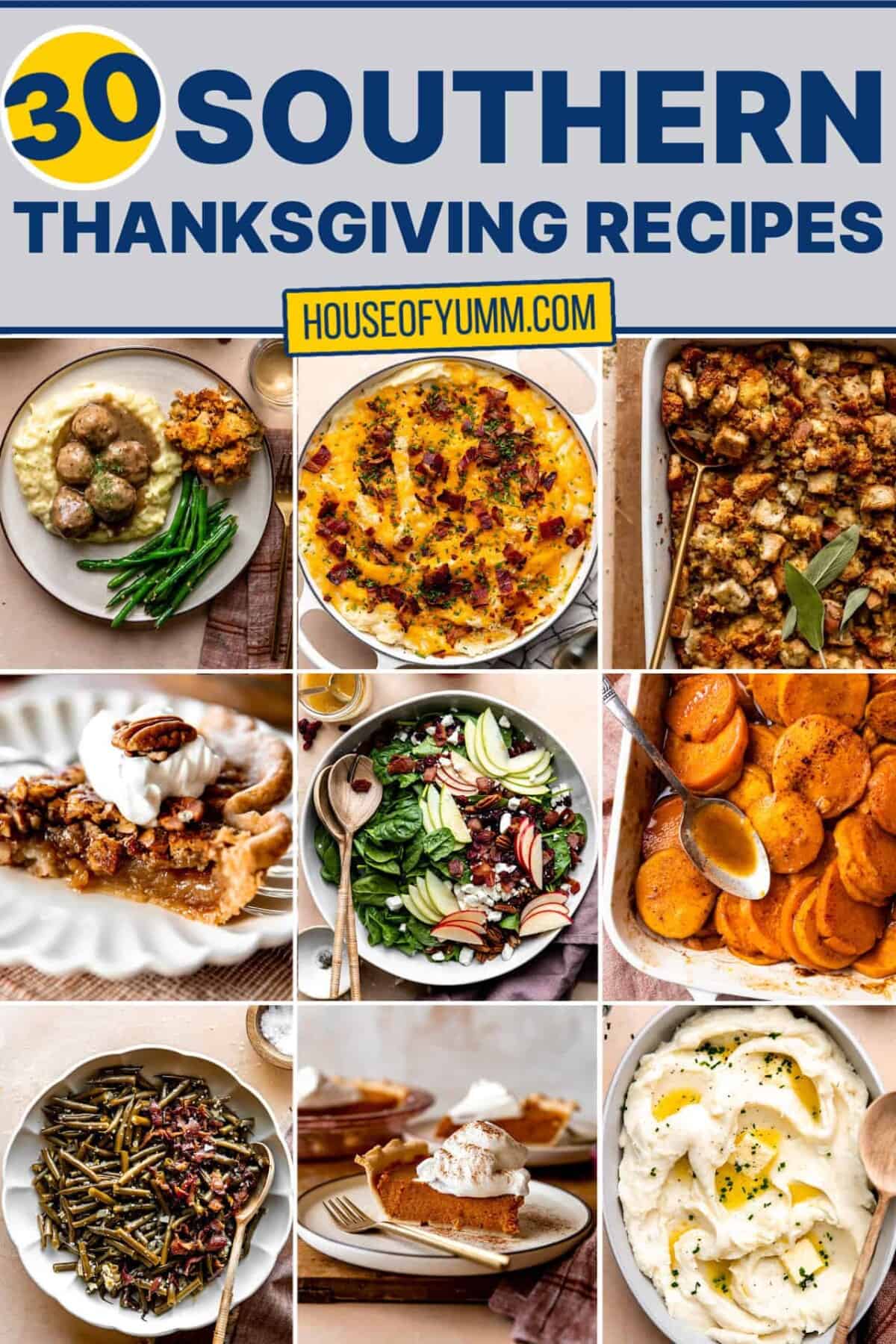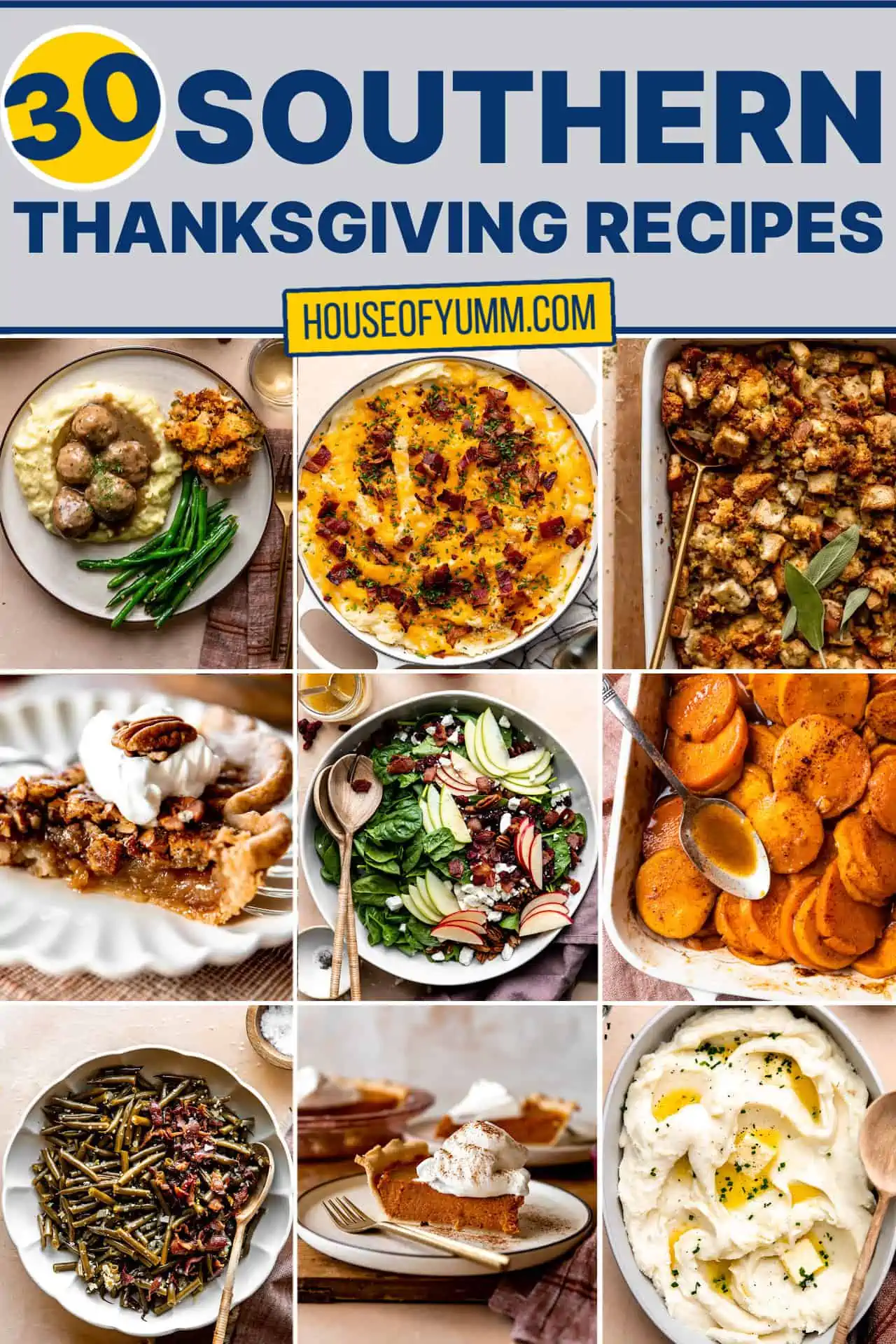 From potatoes to sweet potatoes, stuffing to salads, meats to pies, this collection of Southern Thanksgiving recipes has it all! One of the most joyous experiences of a holiday meal, is planning a meal you know your people will love.
Pouring your time and efforts into finding the recipes that will please and delight those you love. Crafting and creating the meal. Then watching them enjoy it around the table together. The entire process is filled with love and joy. Hopefully this collection of some of our favorite recipes we've created over the years will be able to bless you this holiday season!
As a bonus, I'm including some recipes at the end that will help you make use of some of your leftovers also! Let no food go to waste!
Bonus Recipes for Holiday Leftovers:
Have some things leftover? Don't le them go to waste! Here's some recipes to help you create something new out of what you have.