Filling, healthy, sweet, fruity breakfast bowl made with Acai, banana, strawberries and raspberries.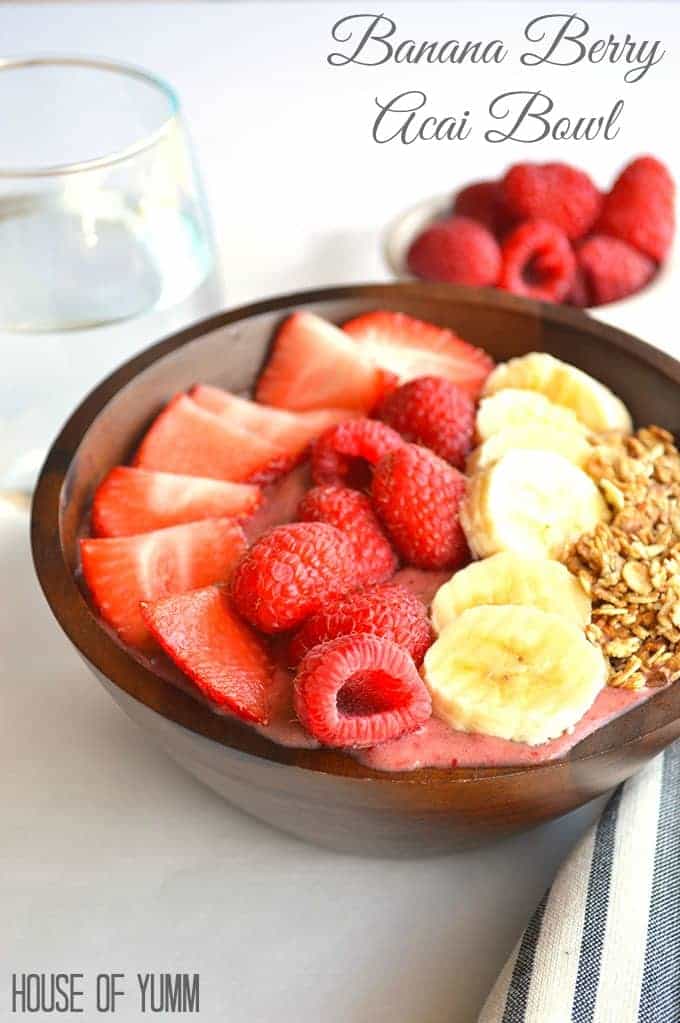 Looking for a healthy, refreshing, and tasty way to start your day? This Banana Berry Acai Bowl will definitely hit the spot. Acai bowls are powerhouses of nutrition. Starting your day with this meal will leave you full, satisfied, and energized.
I went with a Banana Berry Acai Bowl for my breakfast the other day. And oh my goodness. I can absolutely see why these are so popular. I started with Acai juice. There are smoothie packets that you can purchase at health food stores, but I was able to find Acai juice in my local market in the produce department. So of course I went ahead and snatched it up.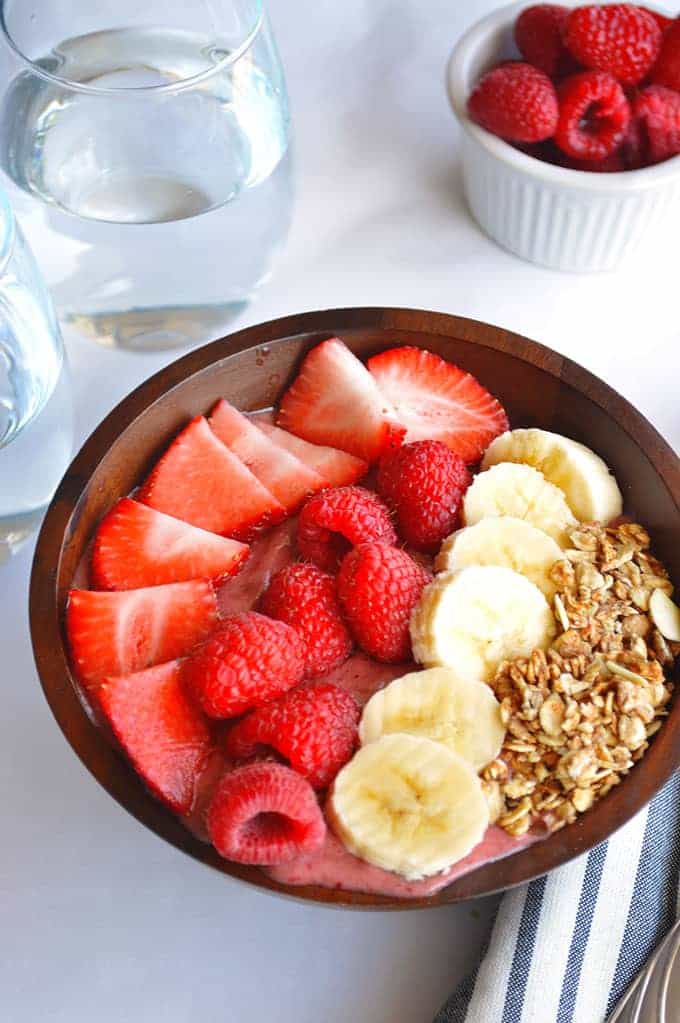 Mixing the acai juice with the frozen fruits gives it a wonderful smoothie texture. To be honest I would have been just fine eating this as a smoothie. But I already had my fresh fruits and some granola waiting to go for the topping, so I had to add them.
I know it's only about 30 some degrees outside right now, but indulging in this cold, refreshing Banana Berry Acai Bowl was the highlight of my day. Apparently I enjoy eating healthy. Who would have guessed.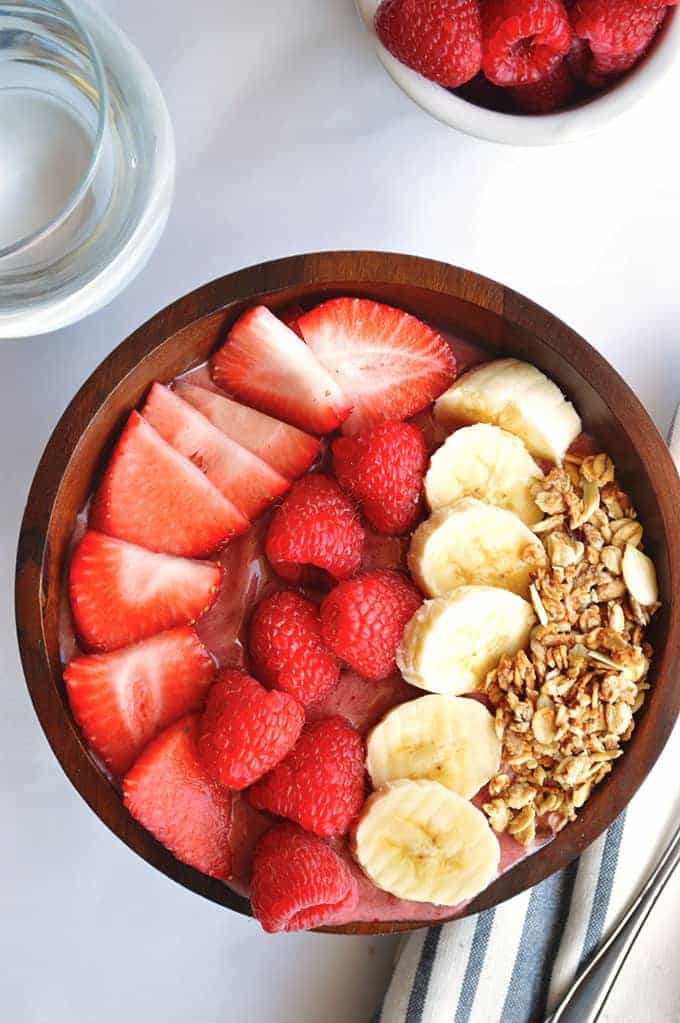 I hope you enjoy the recipe and will follow along on my cooking adventures:
FACEBOOK | PINTEREST | GOOGLE+ | TWITTER | INSTAGRAM | BLOGLOVIN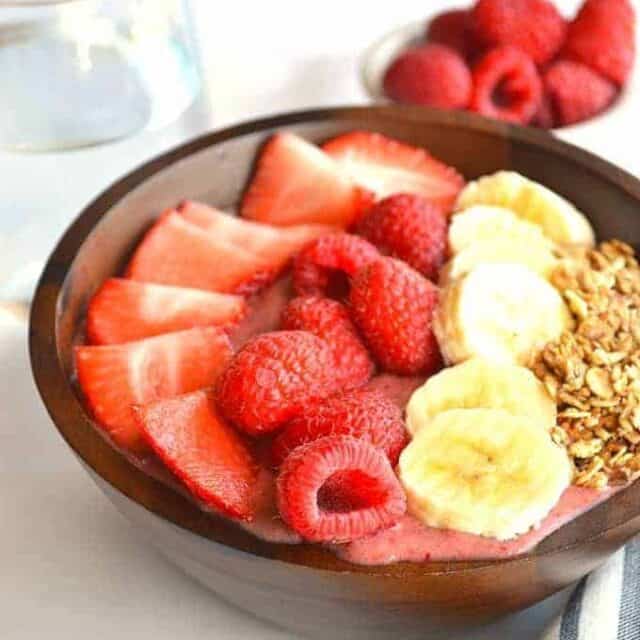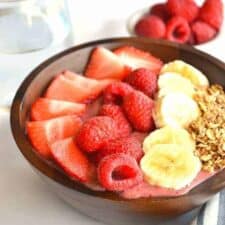 Banana Berry Acai Bowl
Filling, healthy, sweet, fruity breakfast bowl made with Acai, banana, strawberries and raspberries.
Ingredients
6 ounces Acai Juice
1 banana, frozen
½ cup strawberries, frozen
¼ cup raspberries
¼ cup strawberries, fresh
¼ banana, sliced
2 tbsp granola
Instructions
In a blender, or processor, add the acai juice, frozen banana, and frozen strawberries. Mix until fully combined, no lumps. Add more juice or more frozen strawberries to get the desired consistency. Spoon into a bowl, or a cup if you want it to go!

Slice the fresh strawberries and banana.

Place the fresh fruit and granola on top of the acai bowl and serve immediately.
Nutrition
Calories: 376kcal, Carbohydrates: 79g, Protein: 6g, Fat: 5g, Saturated Fat: 1g, Sodium: 17mg, Potassium: 870mg, Fiber: 9g, Sugar: 46g, Vitamin A: 292IU, Vitamin C: 87mg, Calcium: 72mg, Iron: 2mg
More Breakfast Choices: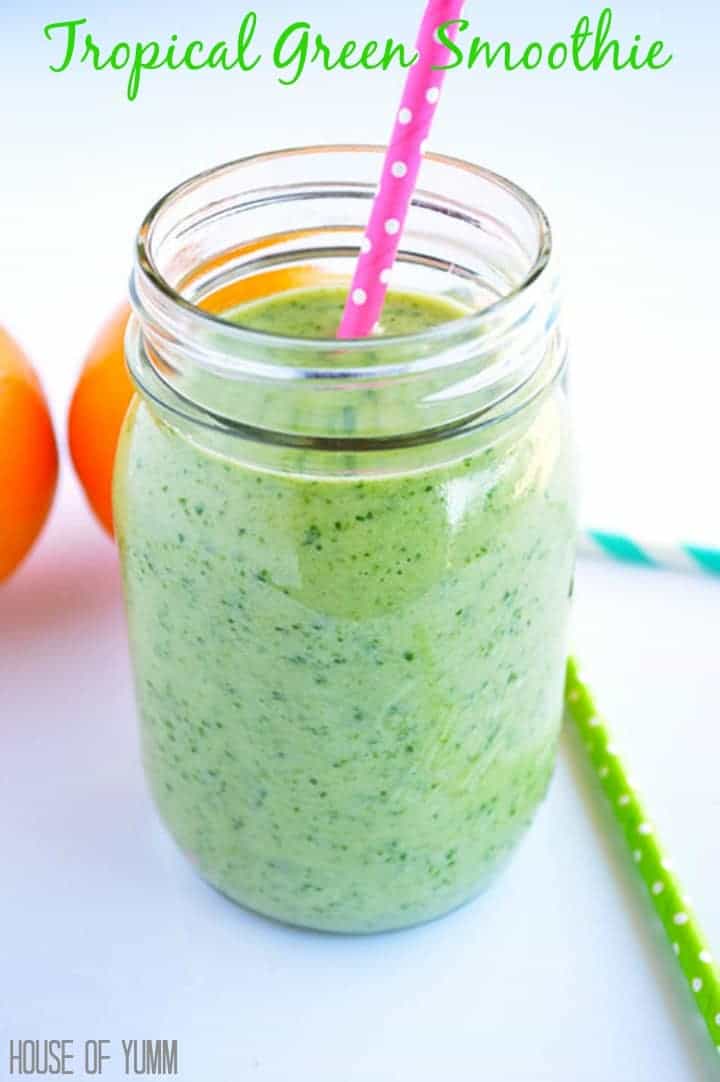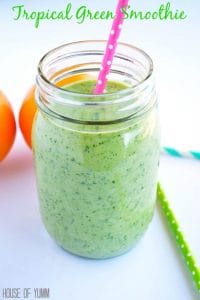 Tropical Green Smoothie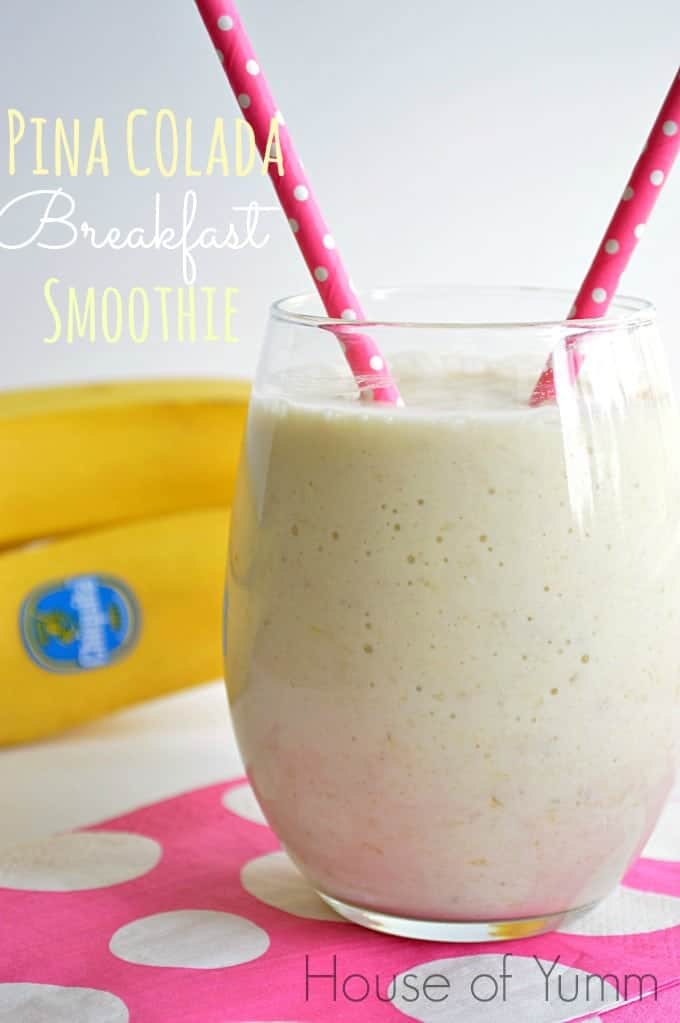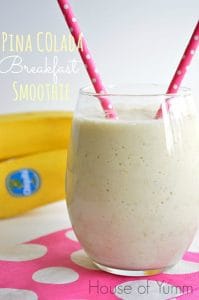 Pina Colada Breakfast Smoothie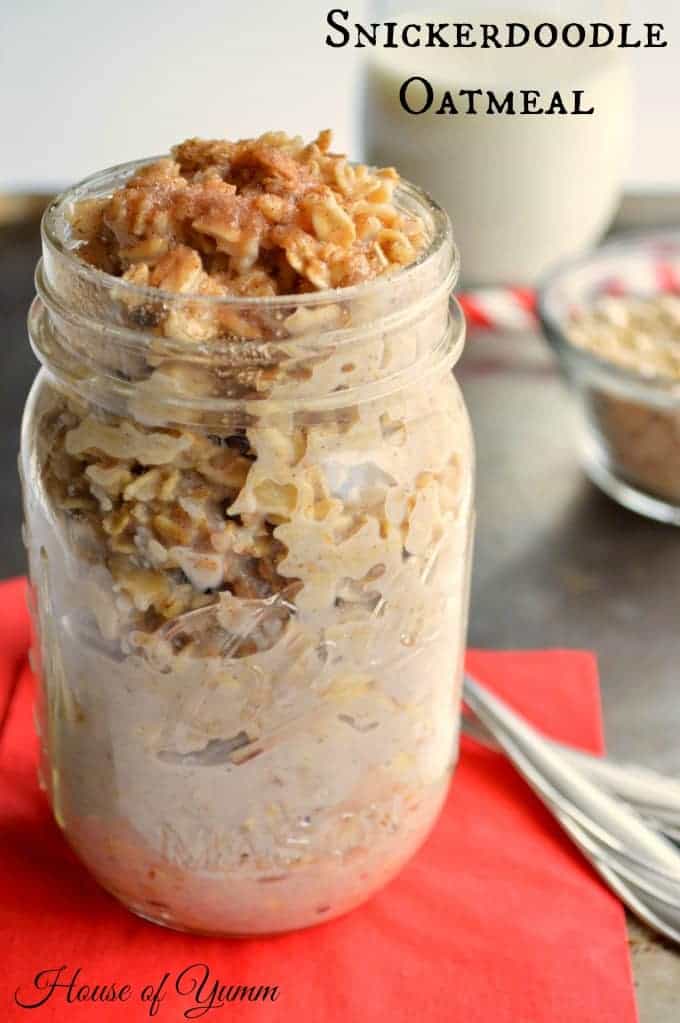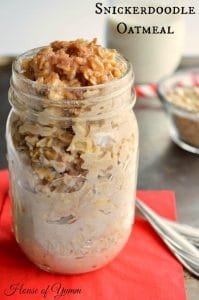 House of Yumm is a participant in the Amazon Services LLC Associates Program, an affiliate advertising program designed to provide a means for us to earn fees by linking to Amazon.com and affiliated sites.