Witches' Brew Cupcakes
Bubbly Green Witches' Brew Cupcakes! Perfect for Halloween!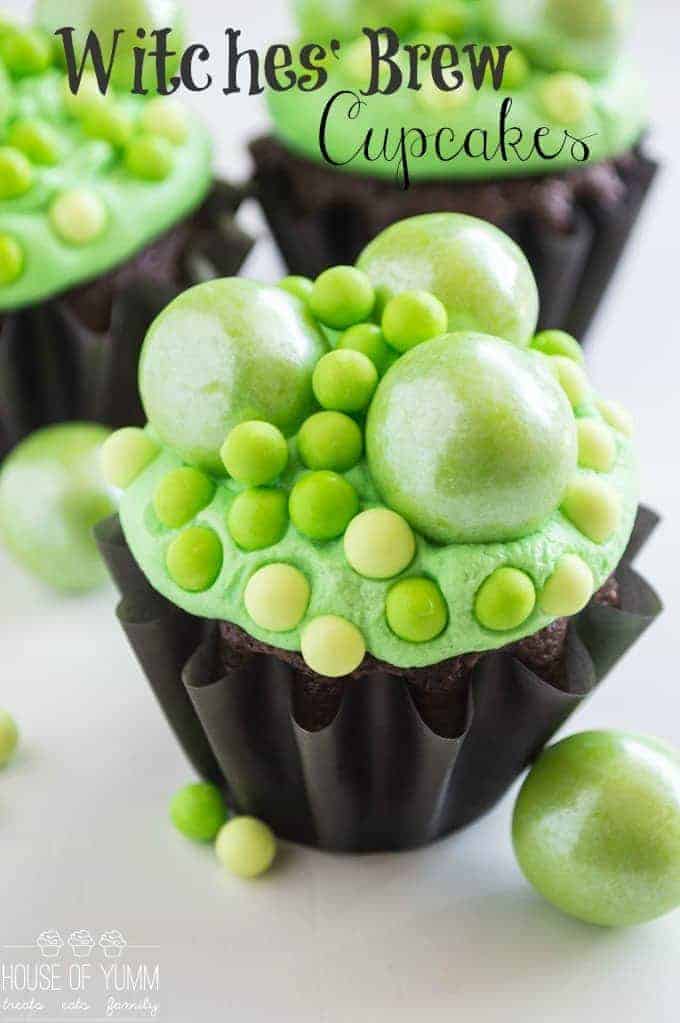 Have you ever seen a cupcake that is more fun than these Witches' Brew Cupcakes?!  These cupcakes are made to resemble a black cauldron full of green bubbly witches' brew!  I know that any witch, child, or grown up will be thrilled to find these set out for dessert!  I can't think of a better treat to have for a Halloween party!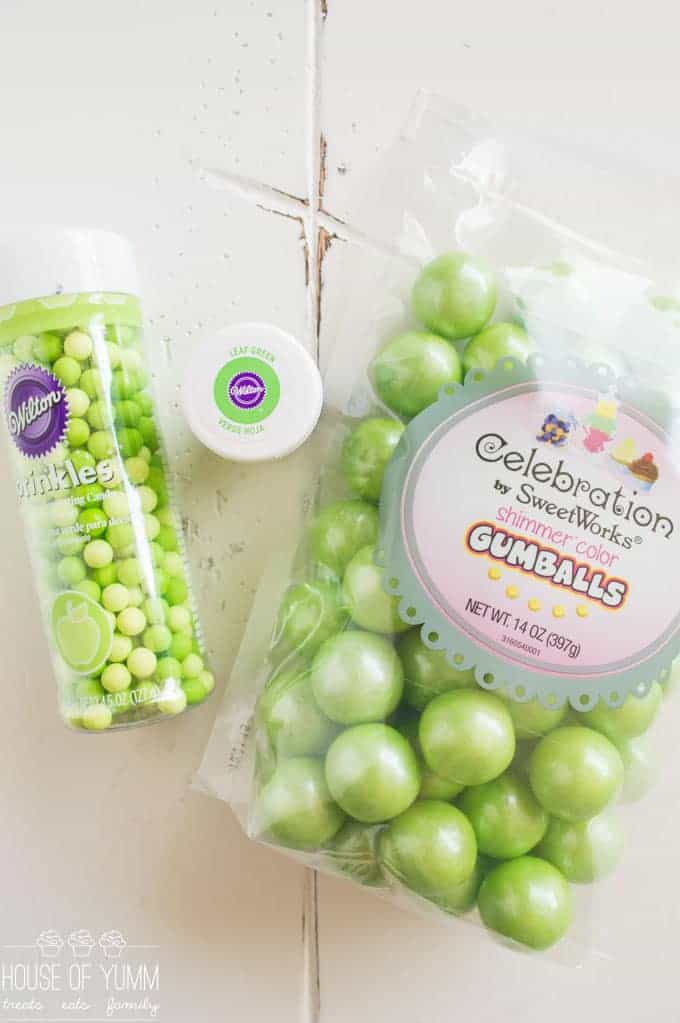 To create the bubbles I used different sizes of sprinkles and these green gumballs that I found!  You could really use any varying size of large sprinkles to create the same effect.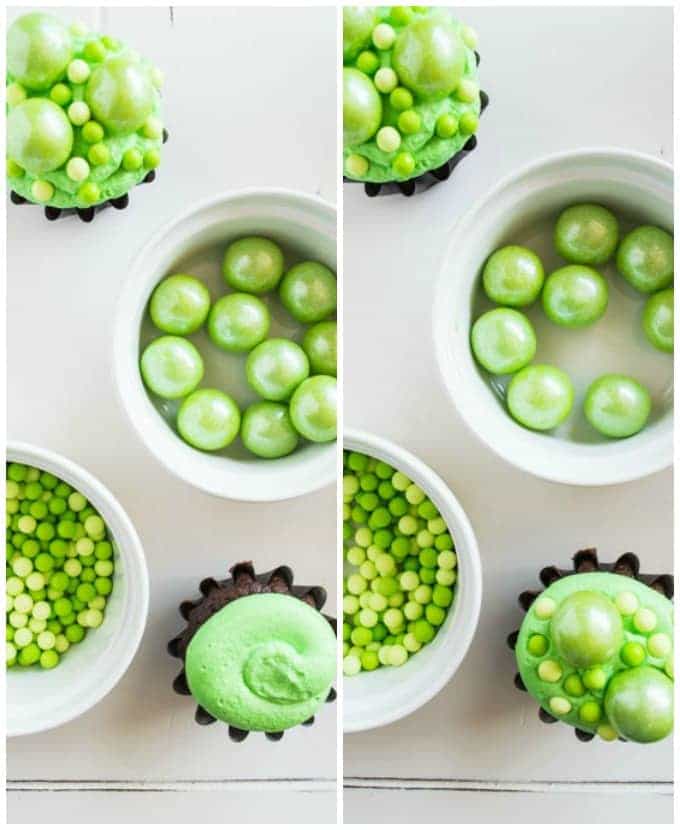 The frosting is what takes center stage here!  This frosting is so light and fluffy it's slightly ridiculous.  I've never had such airy frosting before.  Perfect for piping on piles of bubbly witches' brew!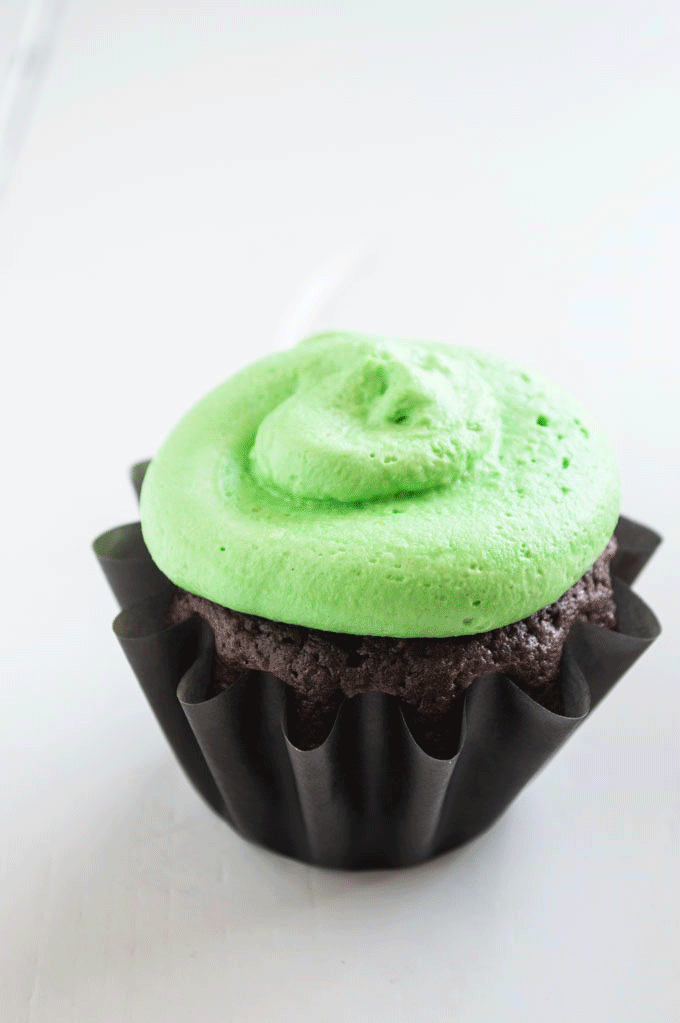 See how easy it is to decorate these cupcakes?  Not to mention how super cute is that little animation I put together for you!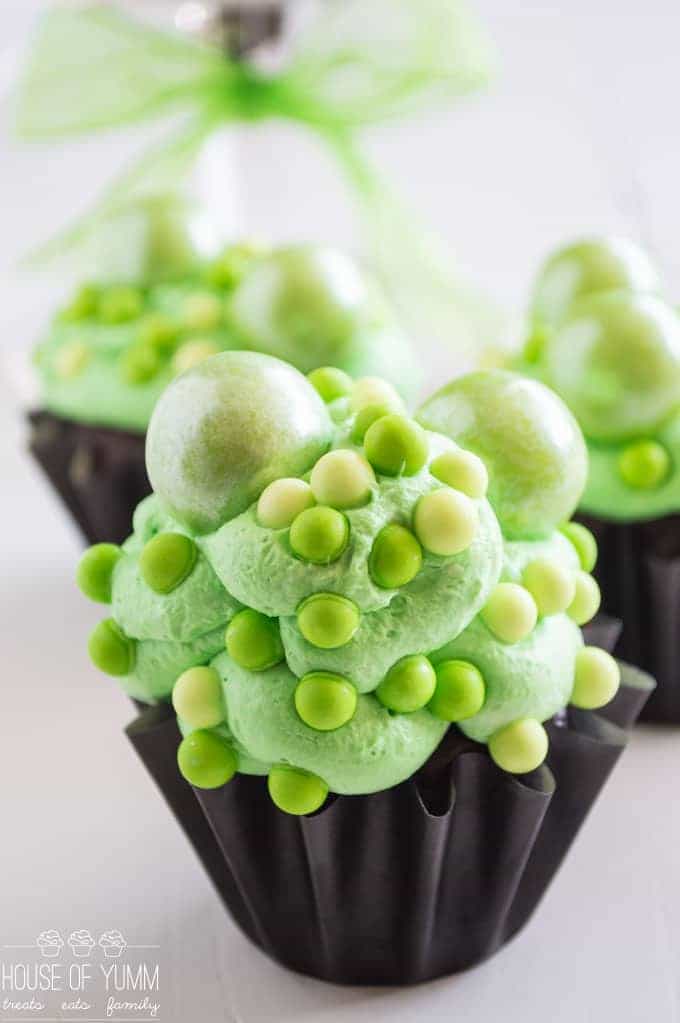 You can also pile on the frosting to make it even MORE bubbly! Hmm..more frosting?? Ok!
Make sure you head to Cupcakes & Kale Chips by clicking HERE to snag the recipe!
Follow me on Instagram @houseofyumm and tag me when you make this recipe!  I love seeing your creations! 
I hope you enjoy this fun recipe!  Follow along!
FACEBOOK | PINTEREST | GOOGLE+ | TWITTER | INSTAGRAM | BLOGLOVIN
House of Yumm is a participant in the Amazon Services LLC Associates Program, an affiliate advertising program designed to provide a means for us to earn fees by linking to Amazon.com and affiliated sites.