White Chicken Chili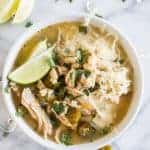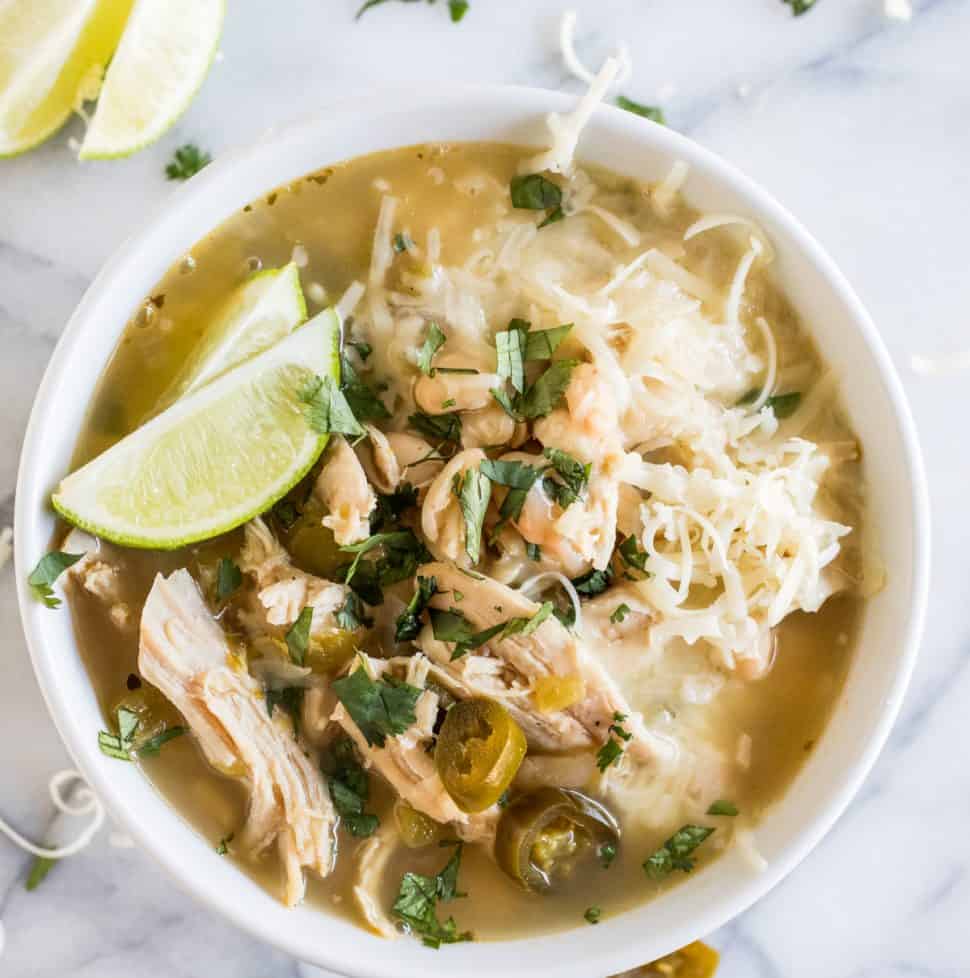 Author:
Prep Time:

20 mins

Cook Time:

20 mins

Total Time:

40 minutes

Yield:

6
Ingredients
2 tablespoons Extra Virgin Olive Oil
1 cup chopped onion
3 garlic cloves minced
1/2 jalapeno chopped
2 cups shredded chicken, or 3 chicken breasts
4 cups chicken broth
3 15 ounce cans white beans (drained)
11 ounces of diced green chilies
1 tablespoon cumin
3/4 teaspoon salt
1/4 teaspoon paprika
1/2 teaspoon cayenne
1/2 teaspoon oregano
Instructions
Cook onion and garlic in olive oil in a large pot over medium heat.
Add in the shredded chicken and the chicken broth. Bring to a simmer.
Drain two cans of beans and add to the pot. Drain the third can of beans and using a food processor (affiliate link) blend the beans until they are a thick paste. Add this to the pot.
Add in the chopped jalapeno, green chilies and the seasonings.
Cover and let the pot simmer over low heat for 30 minutes.
Garnish the salsa with toppings such as cheese, sour cream, cilantro, jalapenos, salsa. And enjoy!
Nutrition
Calories:

388

Fat:

8 g

Saturated Fat:

1 g

Carbohydrates:

44 g

Protein:

37 g

Cholesterol:

47 mg