This icy, creamy, naturally sweet Watermelon Coconut Slush is possibly the best fruity combination of the summer!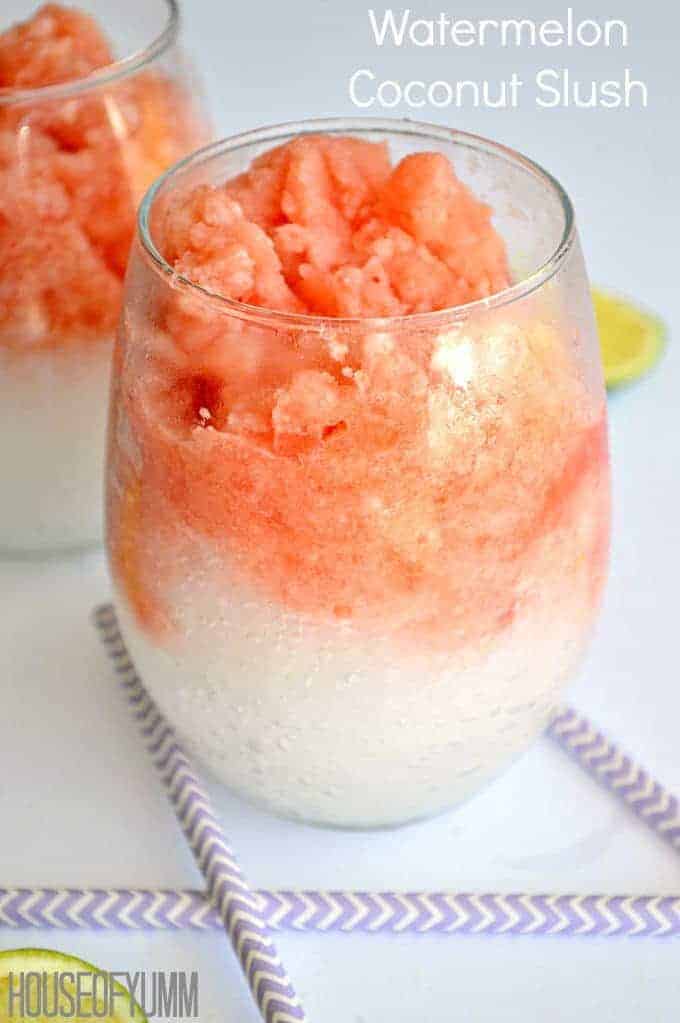 Hey everyone!  There you are!  Oh wait…it's me who's been missing.  I think I've been sick the entire month of July.  Sadly, there is nothing more detrimental to recipe development than a loss of taste.  Ugh.  The worst part of colds, losing my sense of taste!  With this cold being so long lasting, I didn't have a sense of taste for almost two weeks.  When it came back, I felt overwhelmed with flavor!!  That, plus my ears where plugged for almost three weeks.  Everything seems so loud these days.  Especially with a full house of kids.  Anyways…enough about my cold.  I'm here to share this Watermelon Coconut Slush with you guys!  This slush is simple and easy to make at home.  Plus it's the perfect combo of icy, creamy, fruity goodness.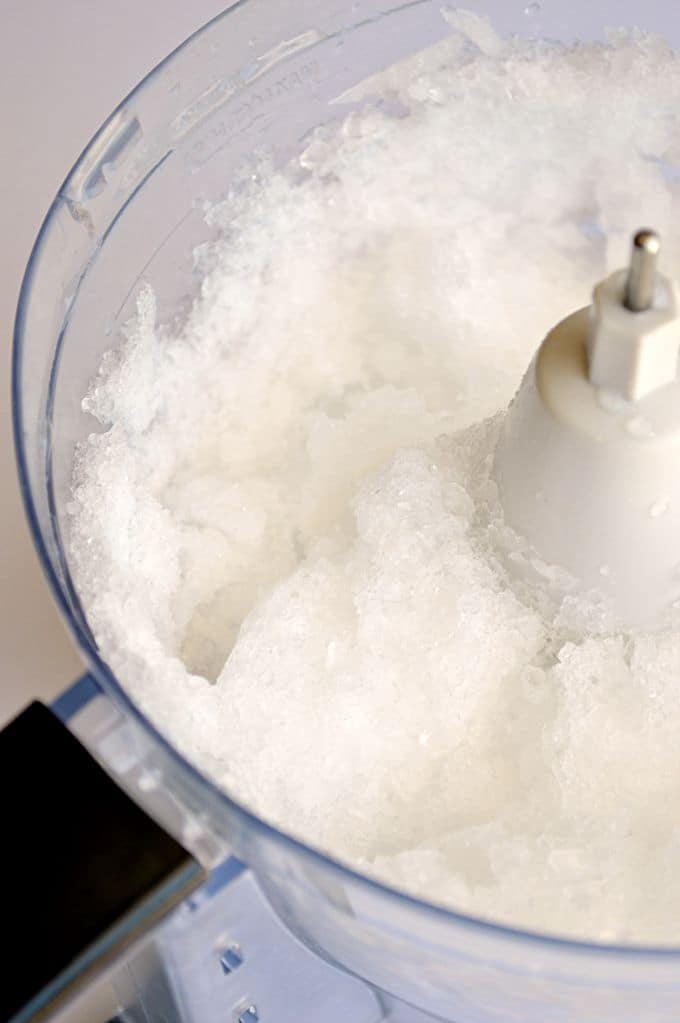 See…I told you this was easy.  Just look at that snow I made in my food processor!  I mean, really, just imagine the possibilities!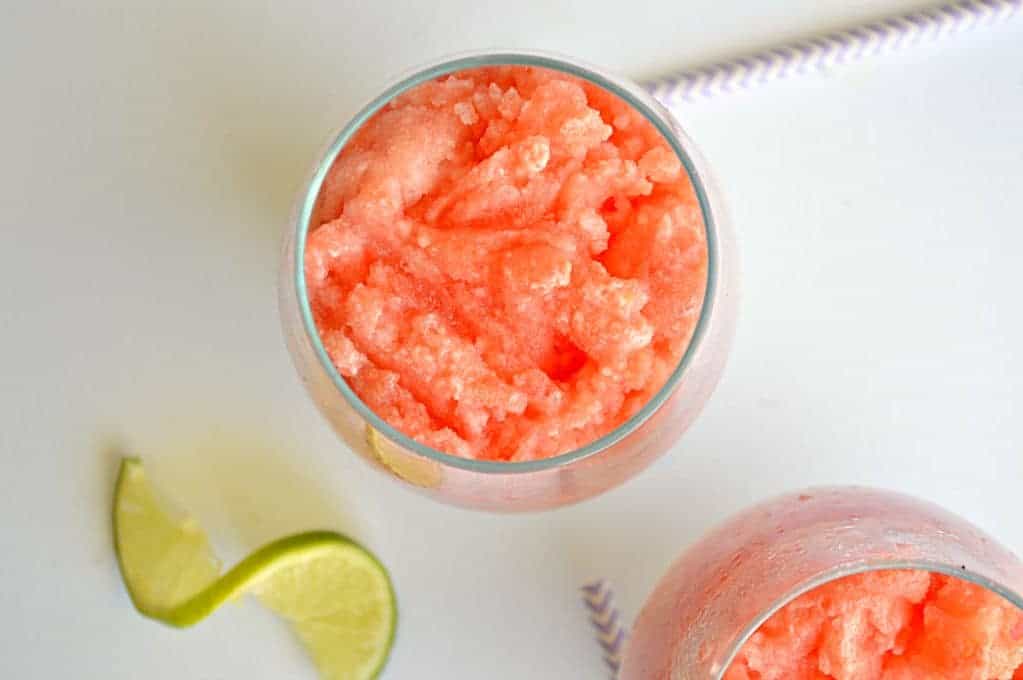 Trust me when I tell you that you want to hop on over to Princess Pinky Girl to snag the recipe for this summer treat!  Just give a click here.  I hope you enjoy!  And wish me luck as I get back into the kitchen this week so I can share some more recipes with you next week.
Follow Along:
BLOG |  FACEBOOK | PINTEREST | GOOGLE+ | TWITTER | INSTAGRAM | BLOGLOVIN
More Recent Posts from House of Yumm: