Happy Valentine's Day!  I just wanted to share with you some quick and easy decorating ideas for cupcakes for the upcoming holiday.
I had some leftover strawberry cake mix from when I made the Strawberry Cake Batter milkshake the other day, and of course, I can't let good cake mix go to waste.  So I whipped up these quick cupcakes.  Ever start baking and then realize that you're missing an ingredient??  In the process of making these cupcakes I realized that we had no eggs.  WHAT?!  What kind of fridge doesn't have eggs in it!?!  I hate leaving a batter in process and a preheated oven to run to the market.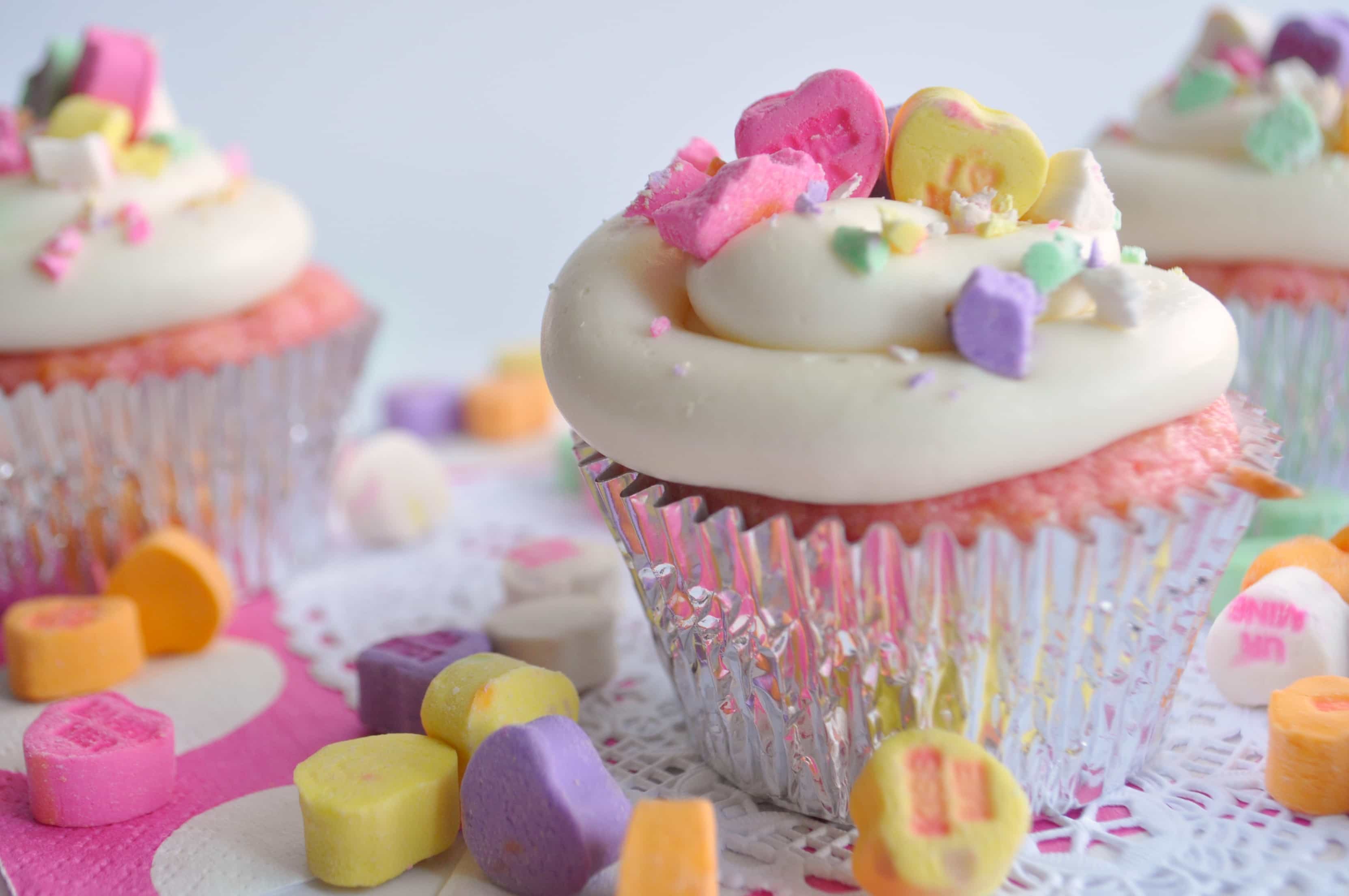 So instead I did a quick inventory to see what alternatives I had on hand.  Luckily I had applesauce!  Did you know that you can substitute applesauce for eggs when baking?  These cupcakes turned out so moist and tasty!  I used 1/4 cup of applesauce in place of each egg that was called for.  Definitely make sure you check out the Tips & Tricks for Cupcakes here.  These tips can be used for ANY type of cupcake baking!
Here's just some pictures of quick and easy decoration ideas to dress up a quick batch of cupcakes.  Some fun heart sprinkles, and crushed up conversation hearts definitely dressed these up and made it look like I spent a lot of time!!
The big heart sprinkles are super cute!  They're made by Wilton, and I got mine from Michael's which is a craft store, that sells lots of cake making supplies.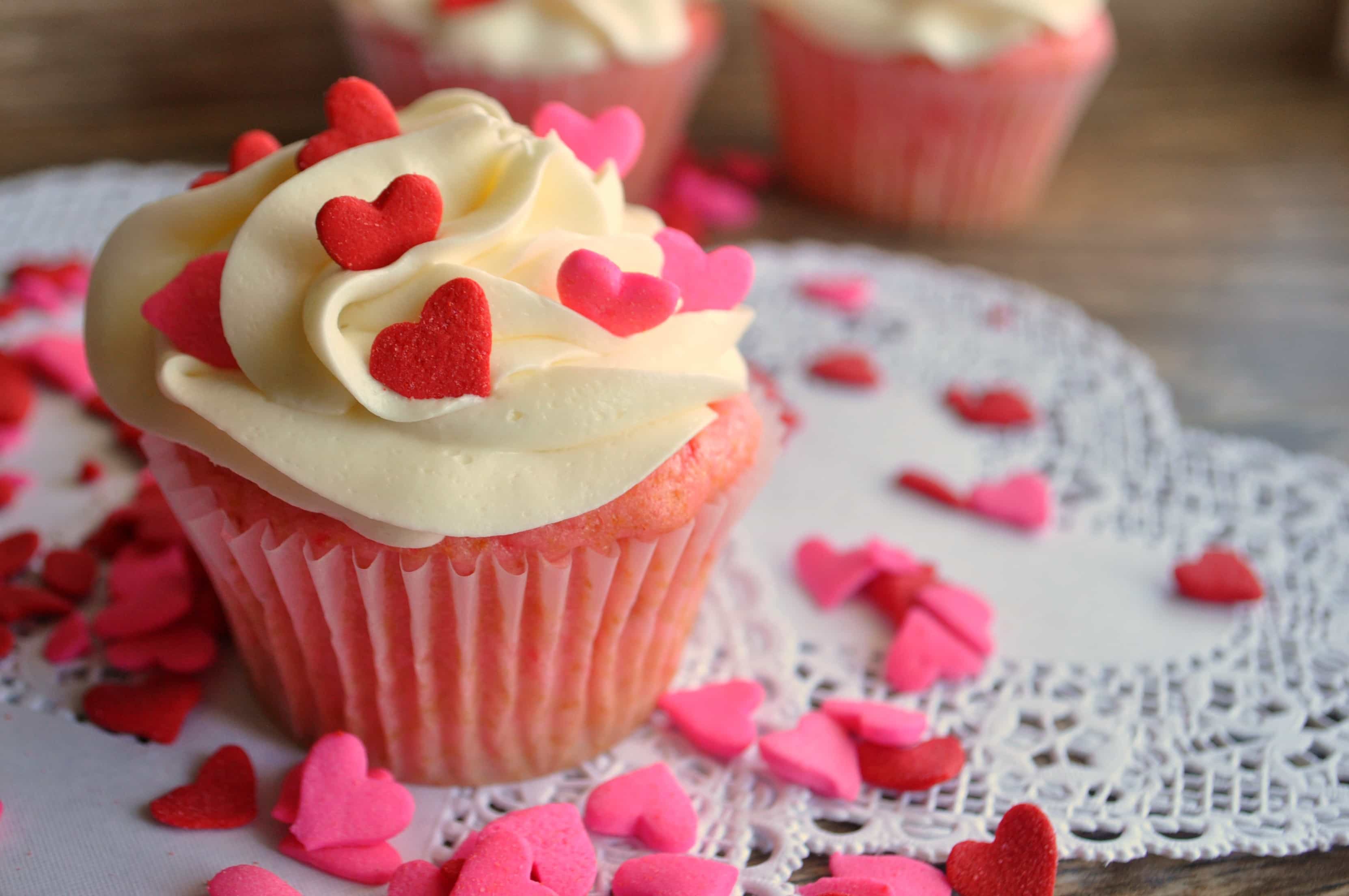 Then I decorated some with Conversation hearts.  These to me have always been the most Valentine-y candies ever!!  I remember getting the little boxes of these as a kid when we would have our class parties at school.  I would always pick out certain sayings to give to my friends.  They're a classic!  I crushed some up and sprinkled them on top and then topped with two whole ones.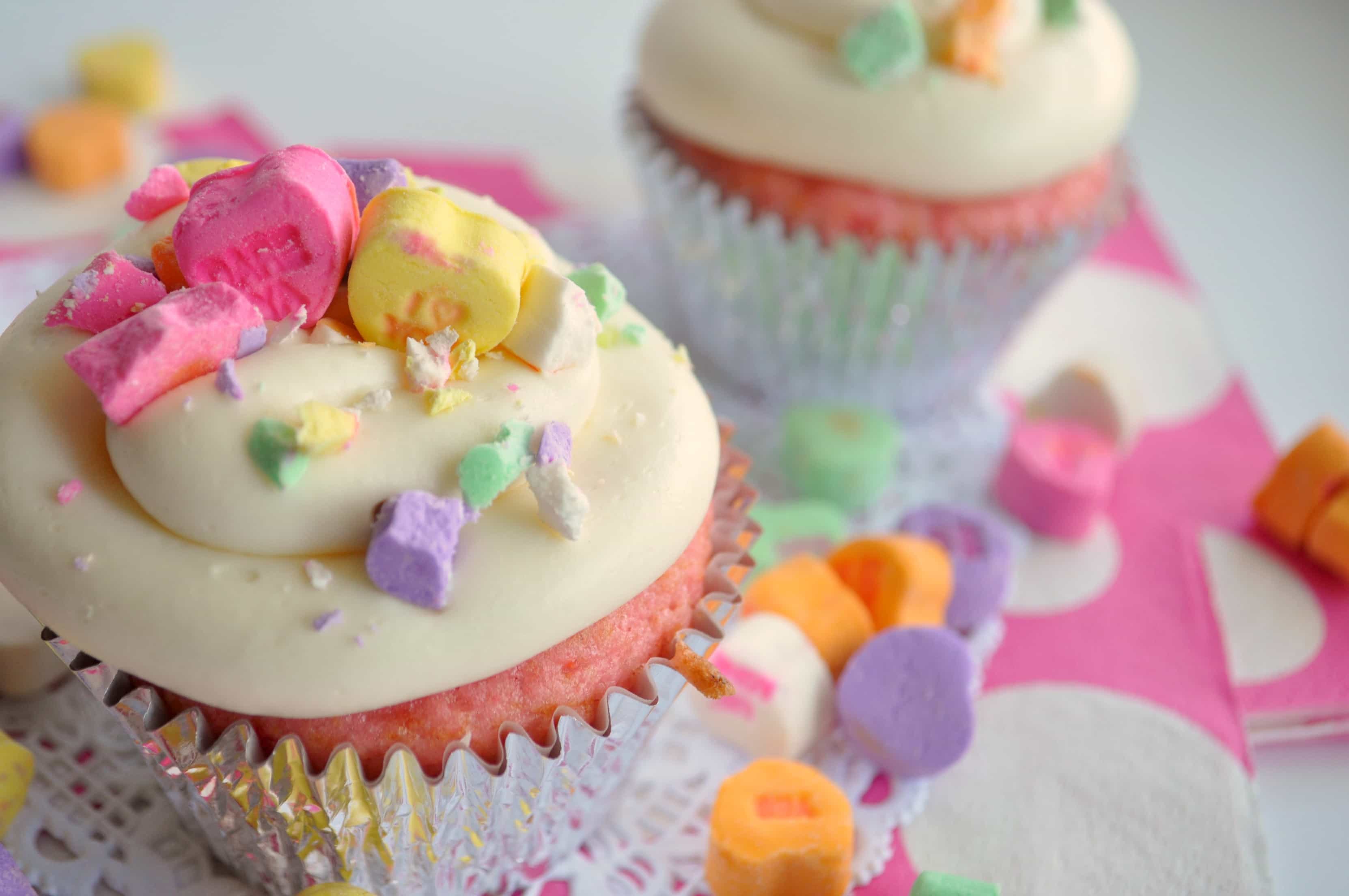 These are just two fun ways to dress up a quick batch of cupcakes.  I hope you all have a fabulous Valentine's Day!!
I still just have a little bit of Strawberry Cake mix to try one more thing with and then I'm excited to be moving on to my green sprinkles.
 Check these out too!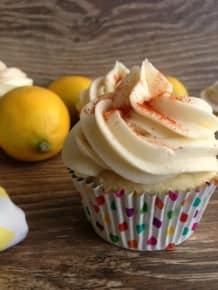 Lemon Cupcakes with Maple Frosting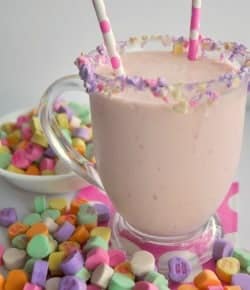 Strawberry Cake Batter Milkshake