Tex Mex Rice! This EASY to make brown rice recipe is loaded with bits of juicy beef, spicy peppers, corn, onion, and more!  This is the perfect side dish recipe!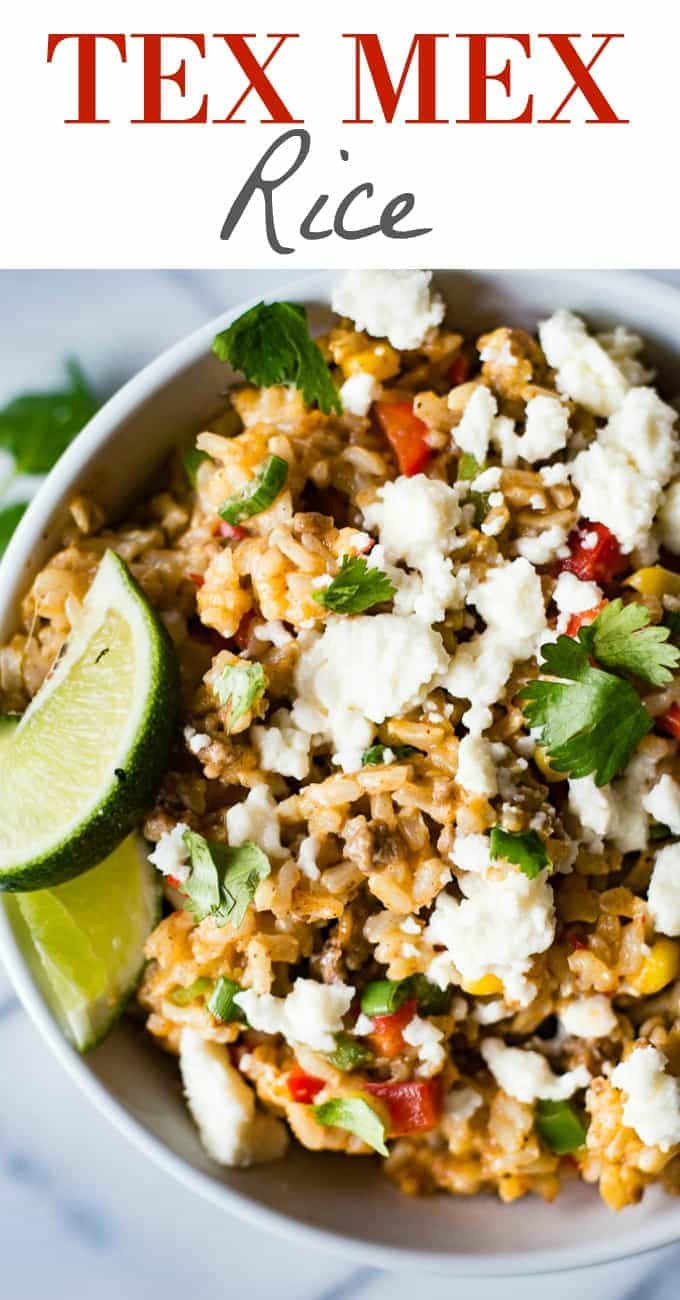 Tex Mex Rice. This Tex Mex Rice is loaded with all the flavors of Texas.  There's ground beef, there's jalapeño, corn, cumin, and more. A little spice and a lot of flavor.
Have I told you before I'm terrible at side dishes?  I'm possibly the worst.  I'm the one who serves my family the main dish and that's it.  I usually don't even attempt a side.  And if I do happen to think of adding a side it's usually a salad.  Completely unoriginal and takes half a second.  This rice is an easy to make side dish that is sure to please.  I know my whole family loved it.  Plus it makes a large amount.  Perfect for my large family, or for taking as a dish to a party or get together.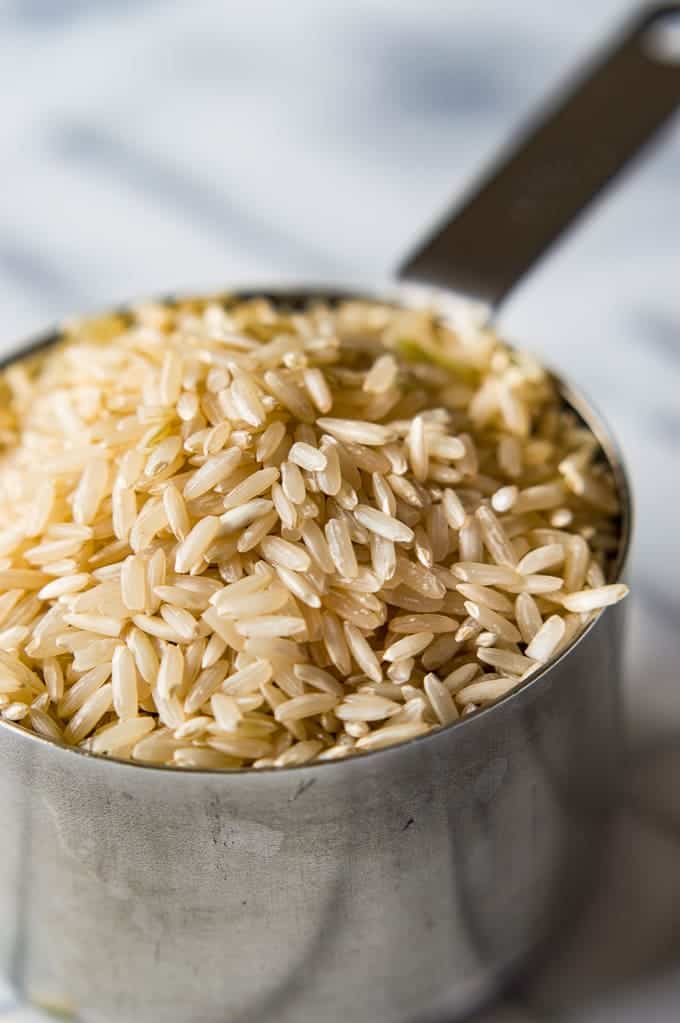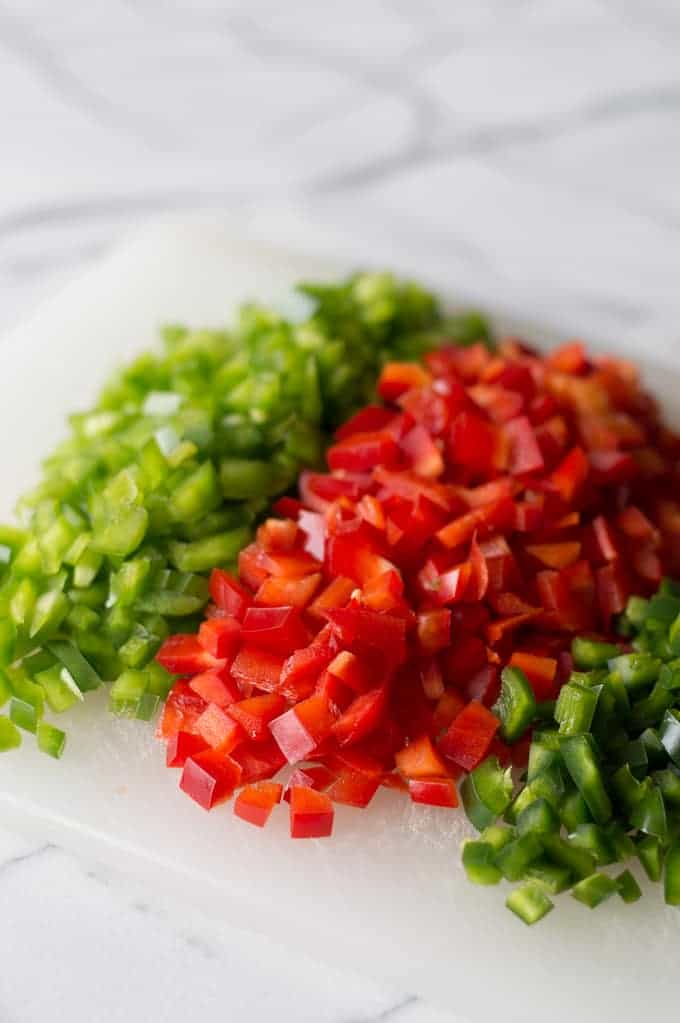 Am I weird that I find dicing veggies therapeutic.  Did I tell you the hubs got me a new knife set for Valentine's Day?  He definitely knows the way to my heart.  And I love it!!  Everything is so much easier to cut now.  Which makes the task of dicing veggies even more therapeutic.  It's helpful now that lil miss is super obsessed with playing with her "dollies". She will sit at the table and play and have them talk to each other and sing and I get to do a few things that need to be done.  As long as lil bubba man is sleeping.  Which luckily he loves his naps.  It's sleeping at night that he dislikes.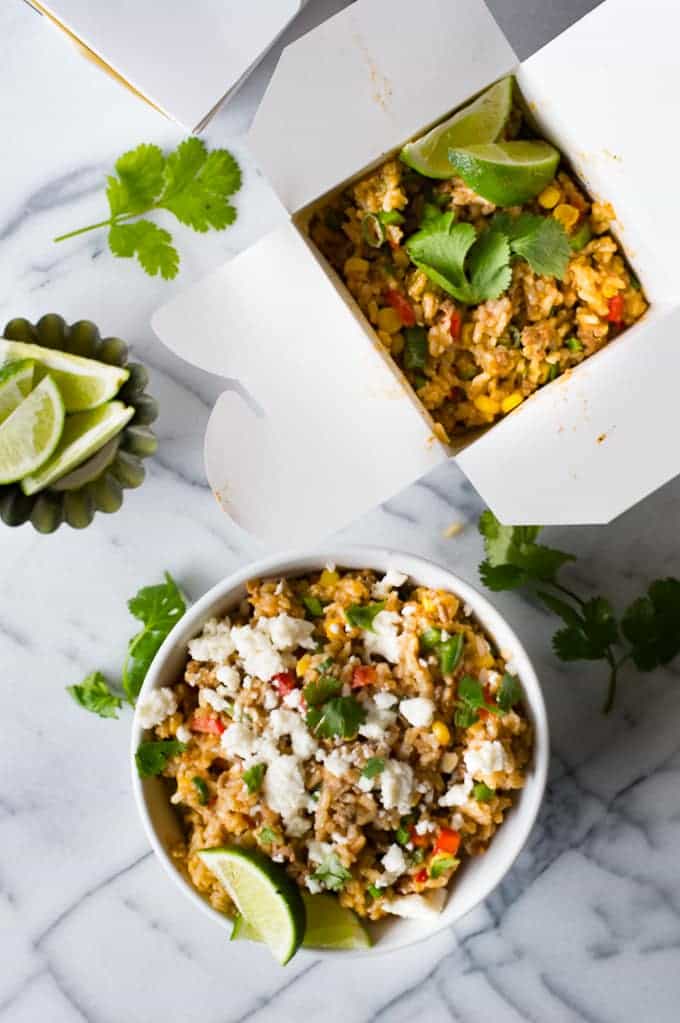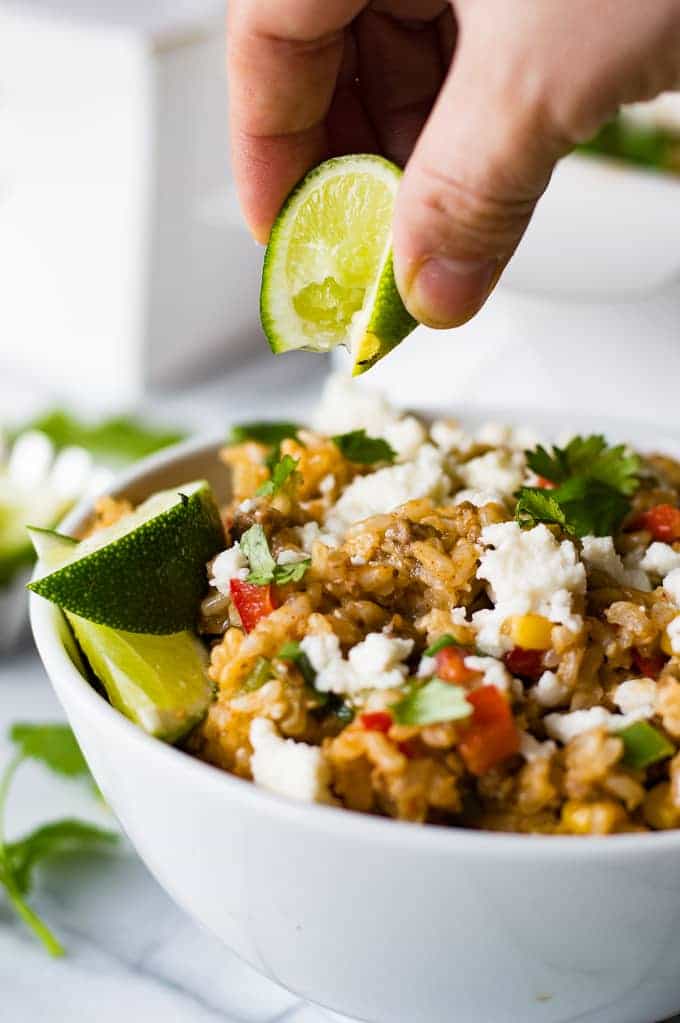 Back to the rice.  Perfect side dish.  Lots of flavor.  Oh yea, and you should definitely top it with some queso fresco, cilantro and some fresh lime juice.  It's perfection.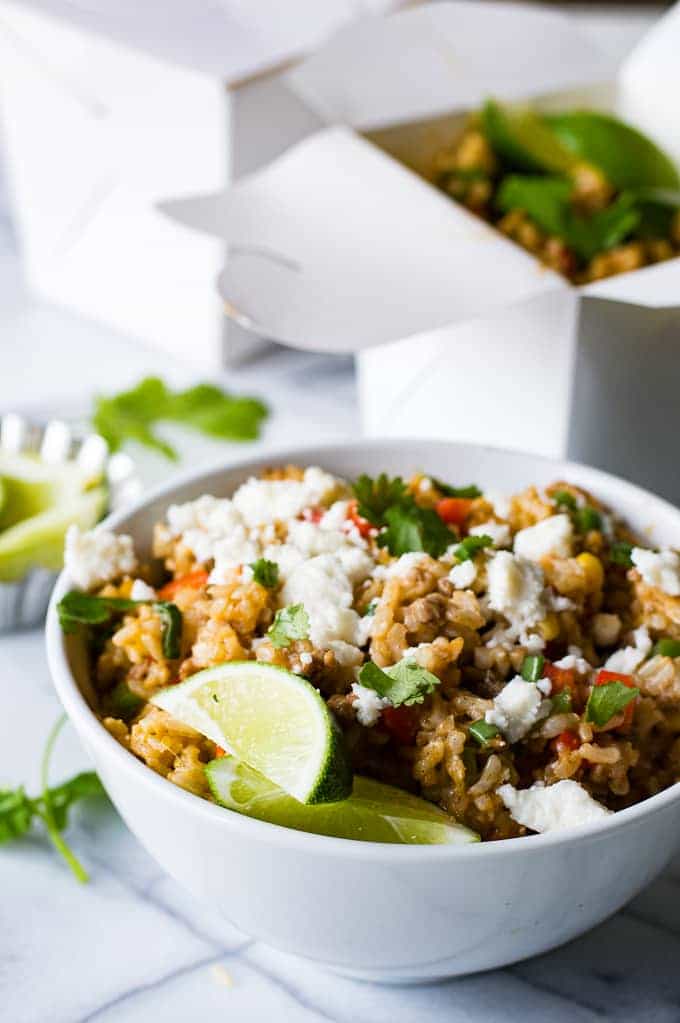 I hope you enjoy the recipe!  You can follow along with me and never miss a recipe by signing up for my newsletter.  Follow me on Instagram and tag #houseofyumm so I can see all the recipes you make.  Plus follow me on snapchat! @houseofyumm 💜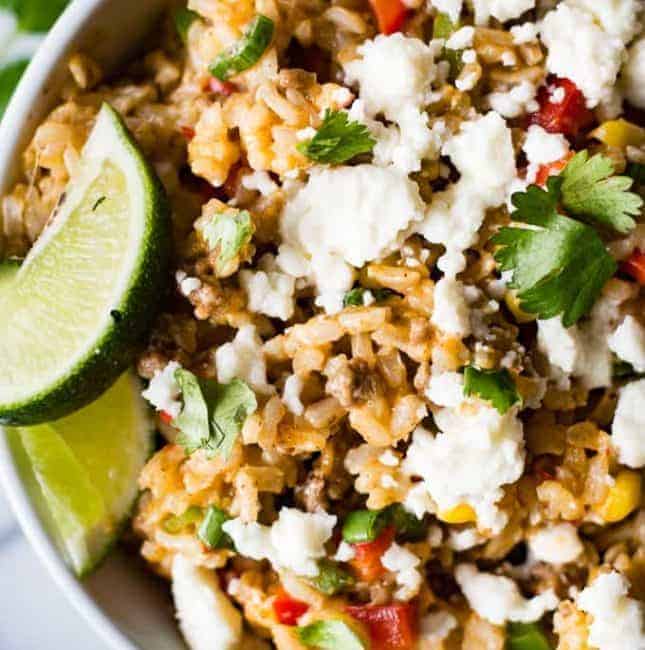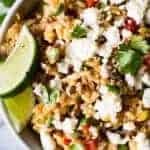 Tex Mex Rice
---
Scale
Ingredients
3 cup

s brown rice cooked

1

lb ground beef

6 tablespoon

s taco seasoning

3/4 cup

water

1

red bell pepper de-seeded and diced

1

green bell pepper de-seeded and diced

1

jalapeno de-seeded and diced

1

11 ounce can whole kernel golden corn

2 tablespoon

s worcestshire sauce

1 teaspoon

salt

1/2 teaspoon

chili powder

1 teaspoon

cumin

1/2 cup

chopped green onion
---
Instructions
Cook the rice according to directions, with brown rice you want to cook it low and slow. While it's cooking prep everything else.
In a large skillet cook the ground beef over medium heat until it is no longer pink. Drain the grease. Add the taco seasoning and water. Stir to combine. Reduce the heat to low and allow the meat to cook in the sauce for about 3 minutes.
Add the cooked brown rice to the skillet. Stir until mixed. Add the diced bell peppers, jalapeño, and corn. Stir. Add in the worcestshire sauce, salt, chili powder, and cumin. Stir until fully mixed.
Then add the green onion. Stir to combine. Remove from heat.
Serve and enjoy while warm!
---
15