Tex Mex Pizza!  This QUICK and EASY pizza is bursting with fresh flavor! Loaded up with  bacon, corn, jalapeños and plenty of chipotle dressing.  This is a family friendly dinner that will have everyone going back for seconds.  Trust me!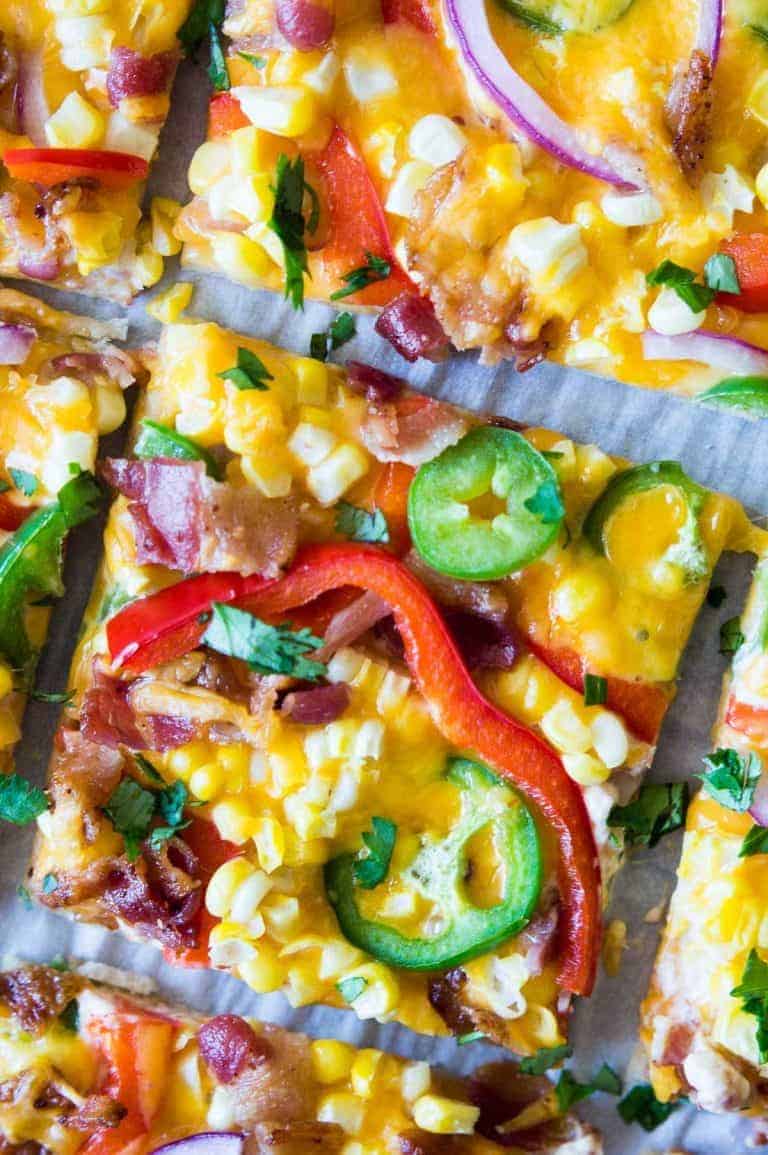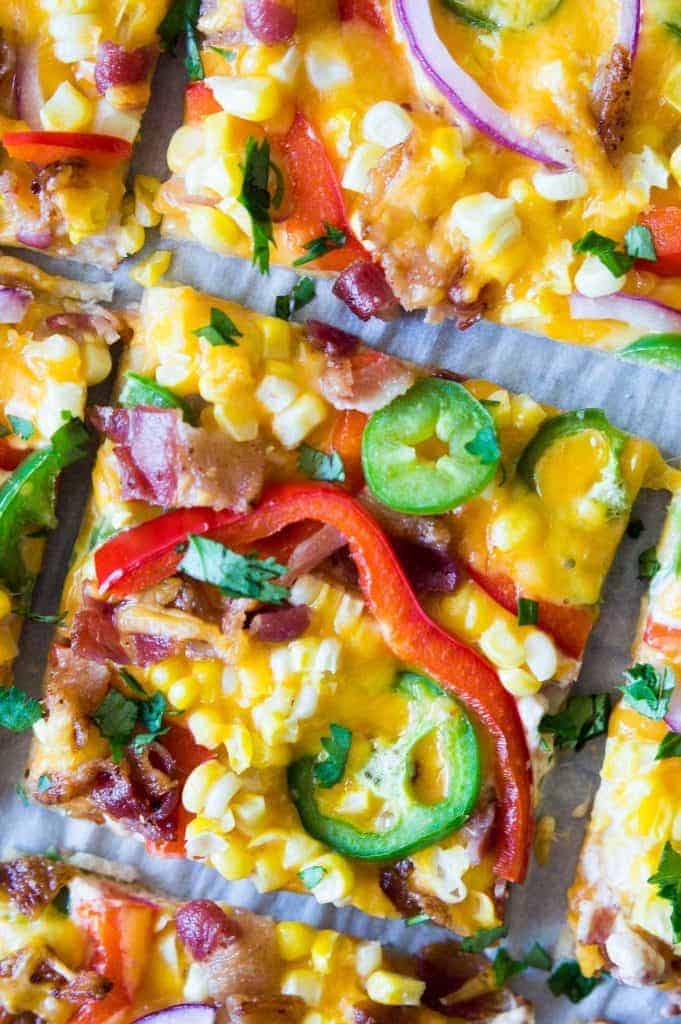 Hey y'all!  Do you enjoy a good quick and easy dinner?  With holidays coming up things can get a little crazy and hectic right?  There's nothing I love better than a quick and easy dinner I can toss together that my whole family will love!  This Tex Mex Pizza has been gracing our dinner table quite often recently.
To make this pizza super easy you can start with this No Yeast Pizza Dough, it seriously only takes minutes to toss it together and you can bake your pizza in about 15 minutes.  No joke.  Or you can always get a store bought to even save those few precious minutes if needed.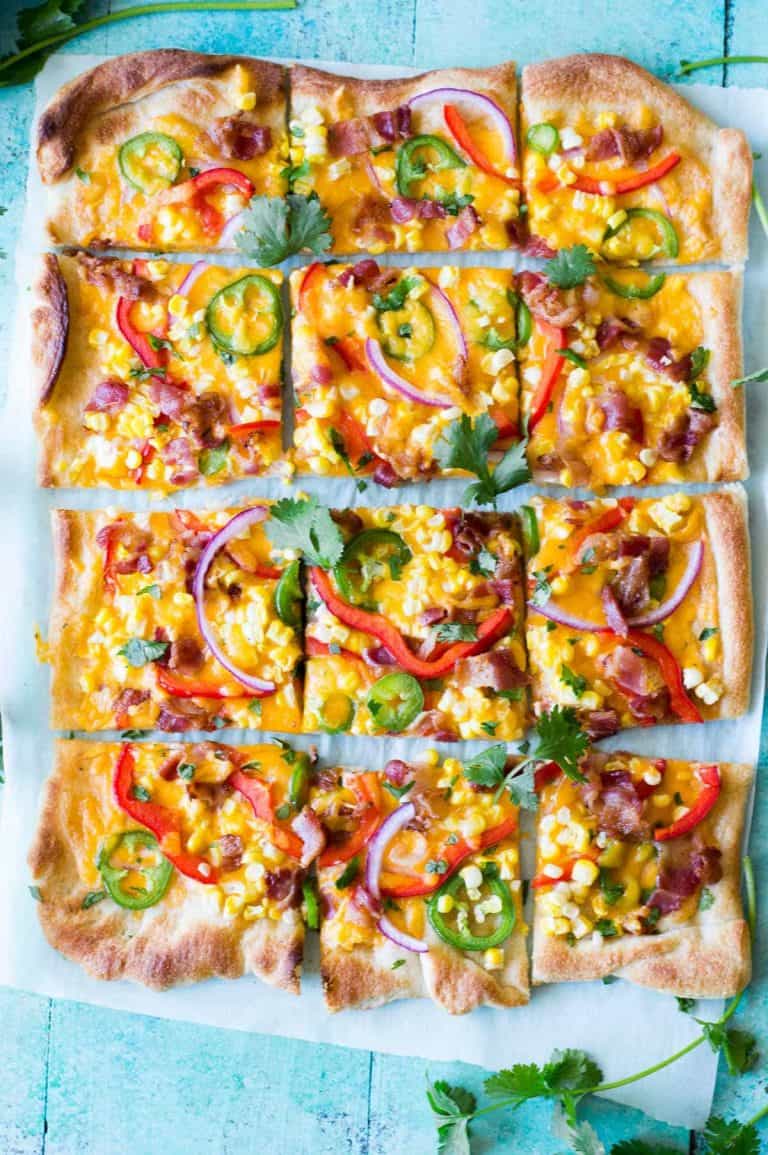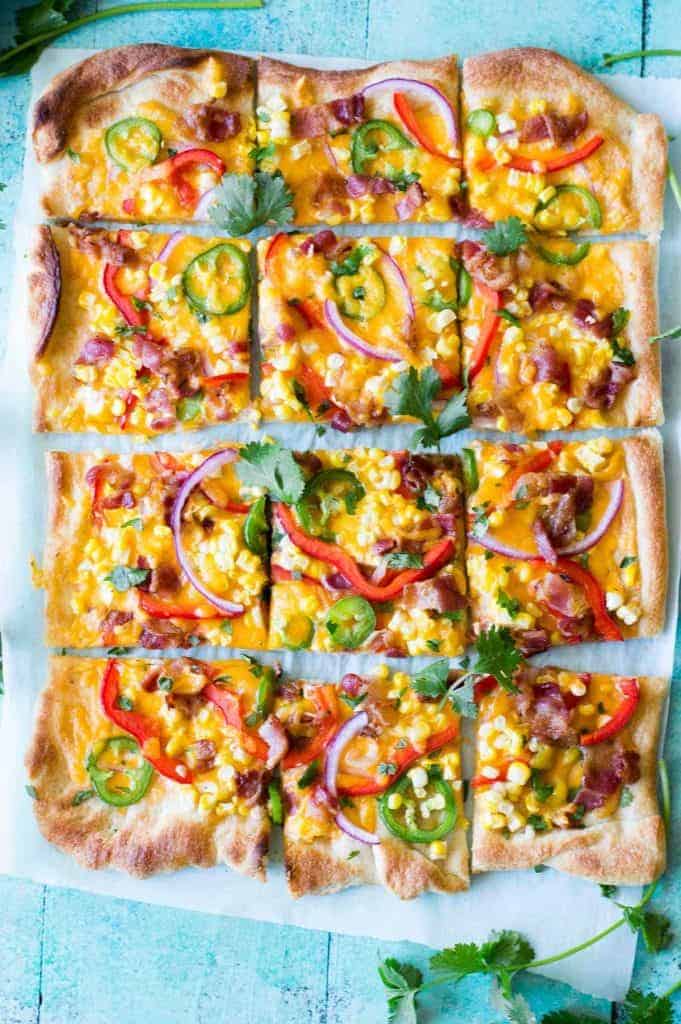 One of my favorite things about pizza is how changing up the toppings creates a completely different meal.  It keeps things from getting boring.  This Tex Mex Pizza is loaded up with pretty much all of my favorite things.  Cheese, bacon, jalapeños, red peppers, fresh corn, and I made my own chipotle dressing to use as the sauce which really unites all the flavors and creates a delicious pizza!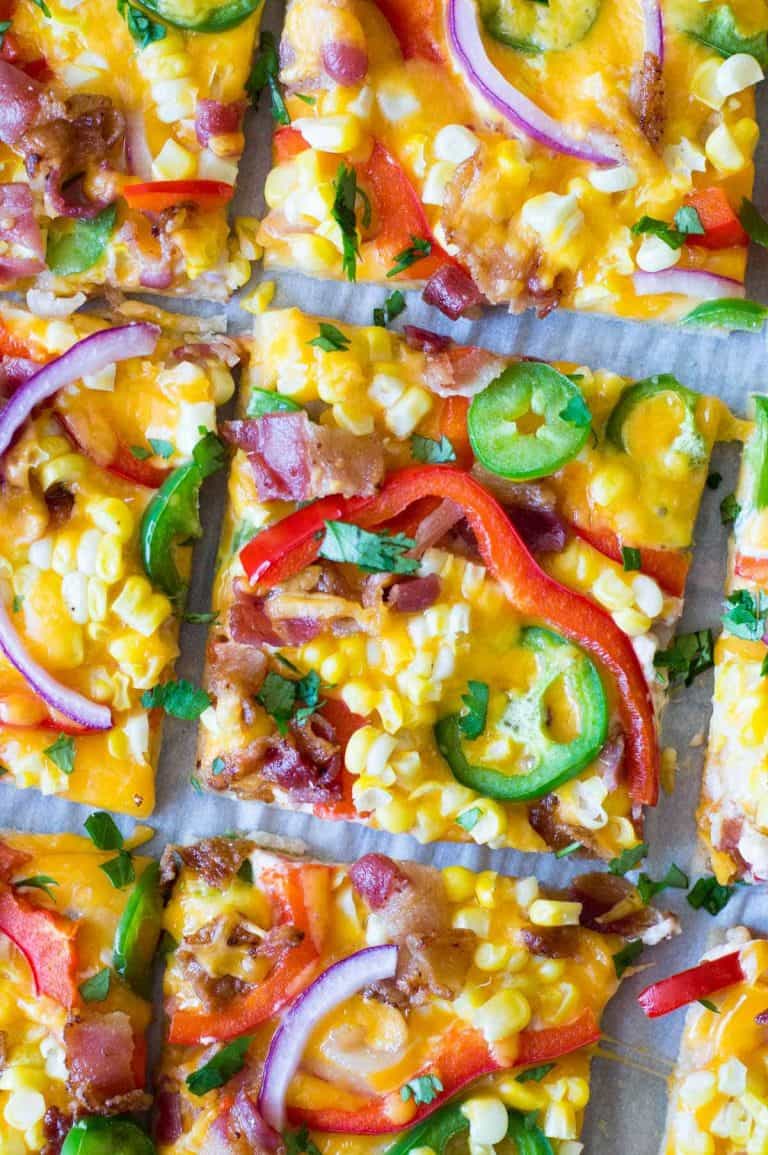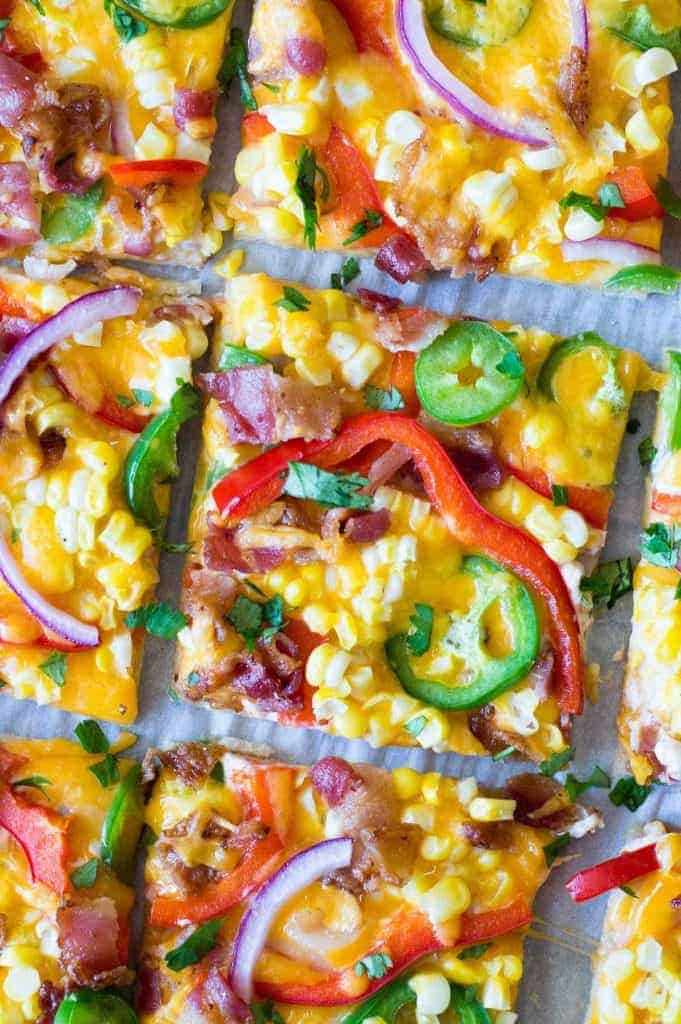 I got the idea for this as the sauce while I was roaming the salad dressing aisle at the market looking for a ranch dressing that would work well with all the Tex Mex flavors on this pizza.  So again, to shave off a couple of minutes from this meal feel free to buy a pre-made dressing from the market if needed.  There is no shame in taking a few shortcuts in the kitchen when needed.  But if you have the time, I highly recommend making the sauce in the recipe below!  Not only is it perfect on the pizza, it's also delicious to use the extra as a dip for the pizza.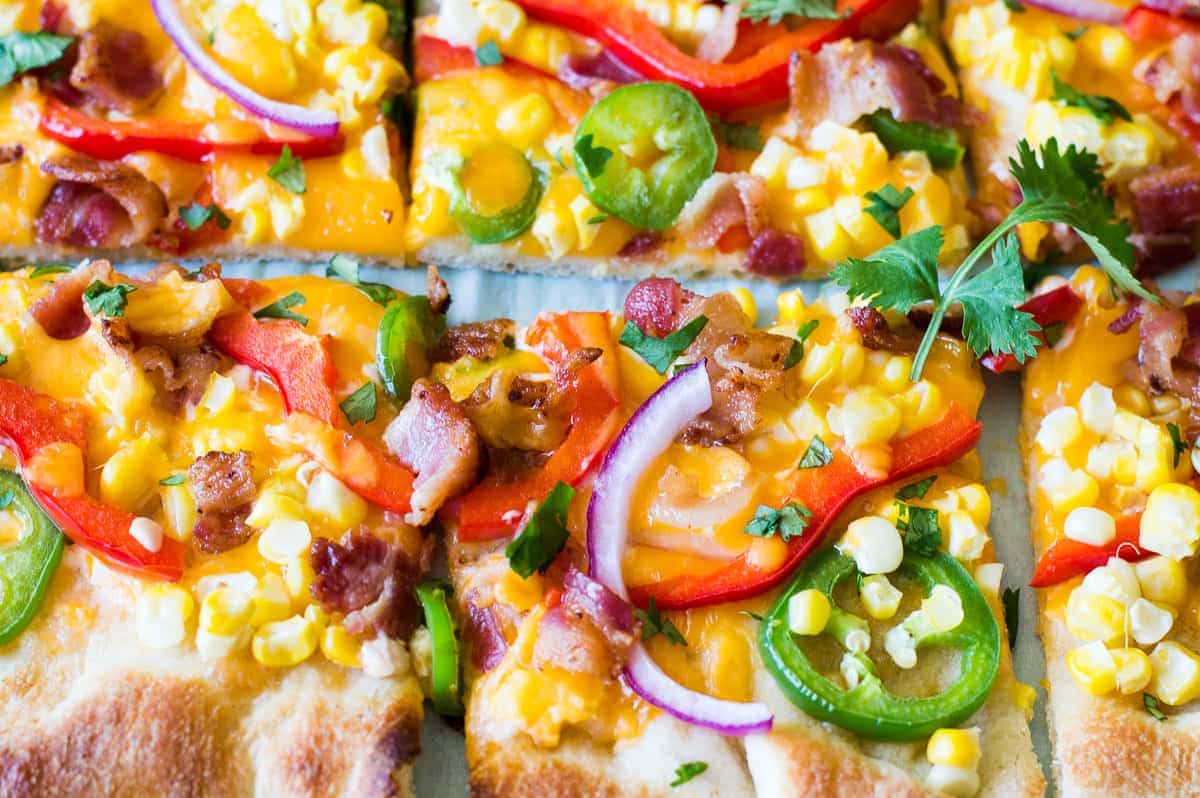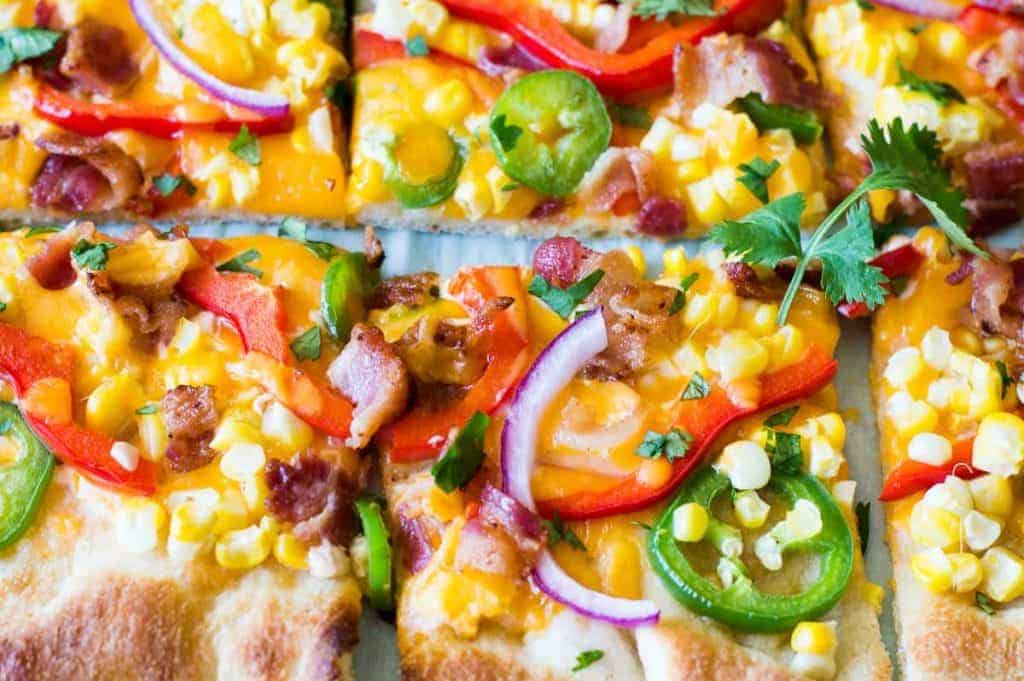 WANT TO TRY THIS TEX MEX PIZZA??
PIN IT to your QUICK MEALS, DINNERS, or PIZZA board TO SAVE FOR LATER!
This Tex Mex Pizza Recipe appeared on Food Fanatic first!
House of Yumm is a participant in the Amazon Services LLC Associates Program, an affiliate advertising program designed to provide a means for us to earn fees by linking to Amazon.com and affiliated sites.