Sliders packed with sweet and spicy meatballs and a Colby pepper jack.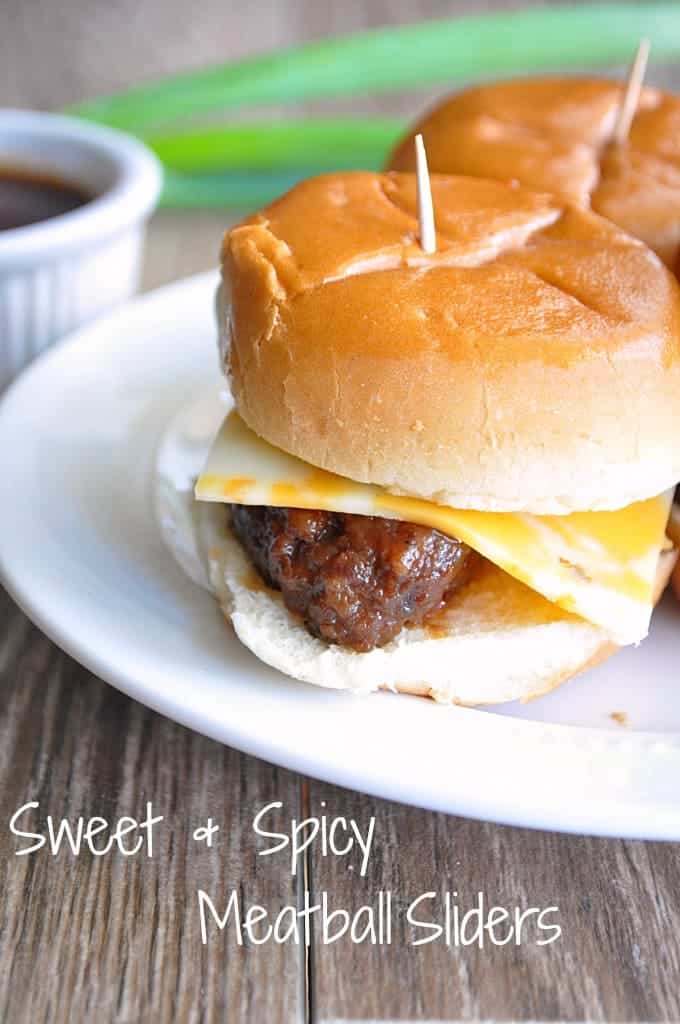 What is not to love about sliders?  They're so stinking cute!  They're little, and always packed full of flavor.  And these sweet and spicy meatball sliders are no exception!  The meatballs are really easy to make, and the sauce is nothing short of amazing.
My mom used to make these meatballs for me when I was younger.  I'm not sure where she first got the recipe.  But I remember when she first made them.  Grape jelly and chili sauce?!  You've got to be kidding!!  Although I think this sauce is a lot more well known now than it was back then.  I still sometimes get that reaction when I tell people that's what these meatballs are soaked in.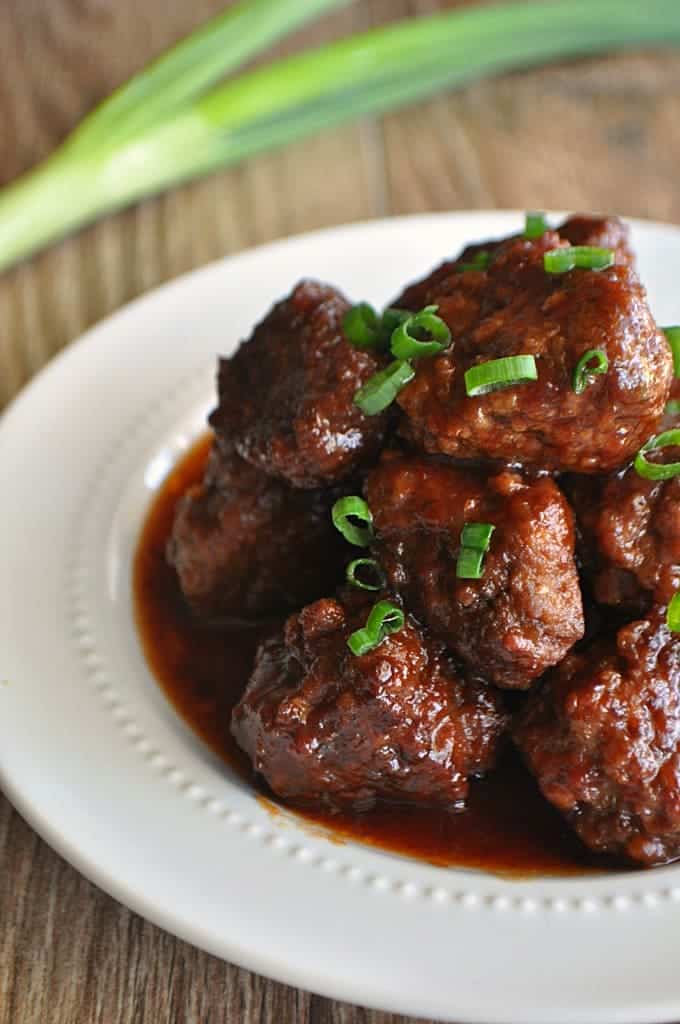 Believe it or not, the combination of these two flavors makes perhaps one of the best sauces I've ever had.
These meatballs are really easy to make, and the same recipe that I use when making spaghetti.  I just soak them in spaghetti sauce instead of the sweet and spicy sauce.  These are just one of those things that I can make a little different every time I make them and they always turn out good.  The recipe I have here calls for Italian style bread crumbs, but I've made these to be gluten free before.  Just substitute the bread crumbs for some gluten free flour and add a little Italian seasoning.  They turn out just as good! So feel free to change up the recipe a little to make them just how you and your family like.
The meatballs really are good enough just to eat by themselves, which believe me, I have done that plenty of times.  But they're also so good when smothered with cheese.  Really though…what isn't good smothered in cheese.  To make these sliders we just placed the meatballs from the recipe below and cheese on the slider buns and then drizzled some of the extra sauce over them.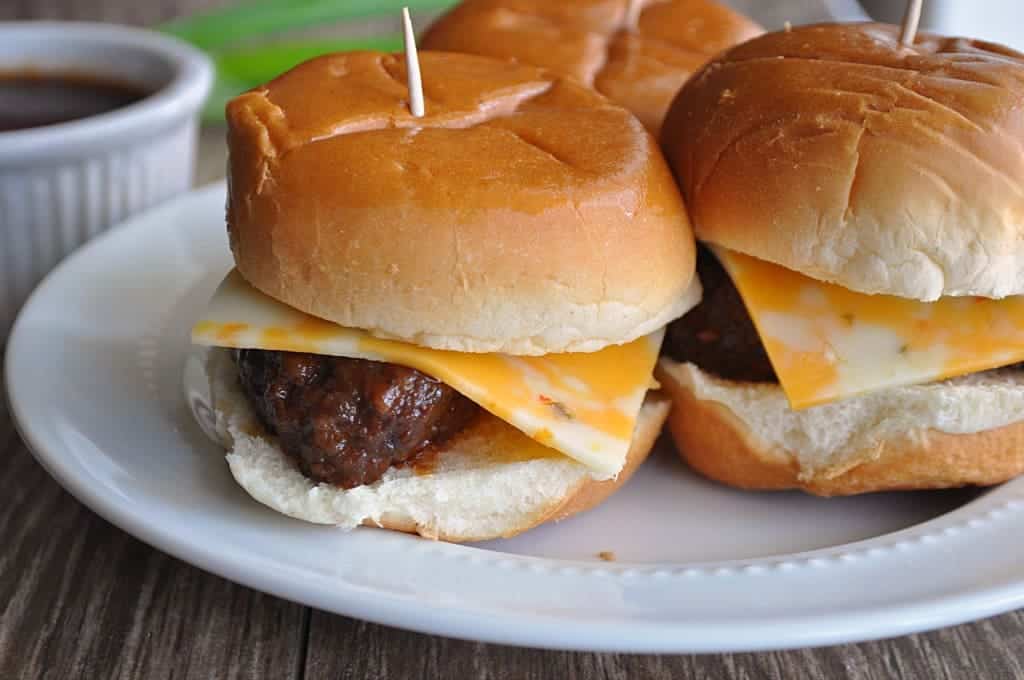 These little sliders are always a hit in our house.  Especially with the kids!
Serves 32 meatballs
Sweet & Spicy Meatballs
5 minPrep Time
1 hrCook Time
Ingredients
2 tablespoons extra virgin olive oil
1 1/2 pounds ground beef
2 large eggs
1/2 cup milk
1/4 teaspoon salt
1/2 teaspoon pepper
3/4 cups Italian style bread crumbs
1 18 ounce jar grape jelly
1 12 ounce jar chili sauce
Instructions
Combine ground beef, eggs, milk, salt, pepper and breadcrumbs into medium size mixing bowl. Using hands mix until well combined.
Heat up olive oil in a large sauce pan over medium heat.
Roll meat into balls about 1 inch in diameter. Place into the saucepan in the oil.
Turn meatballs while they cook over medium heat until all sides are browned. When cooked remove from pan, drain the grease, place back on stove with low heat and add in the grape jelly and chili sauce.
Cook the sauce until the grape jelly melts. Add the meatballs back in to cook. Simmer over low heat for about 30 minutes.
7.6.4
246
https://houseofyumm.com/sweet-spicy-meatball-sliders/