Strawberry Shortcake Cookie Cups
Sugar Cookie Cups filled with homemade Strawberry Sauce and topped with whipped cream!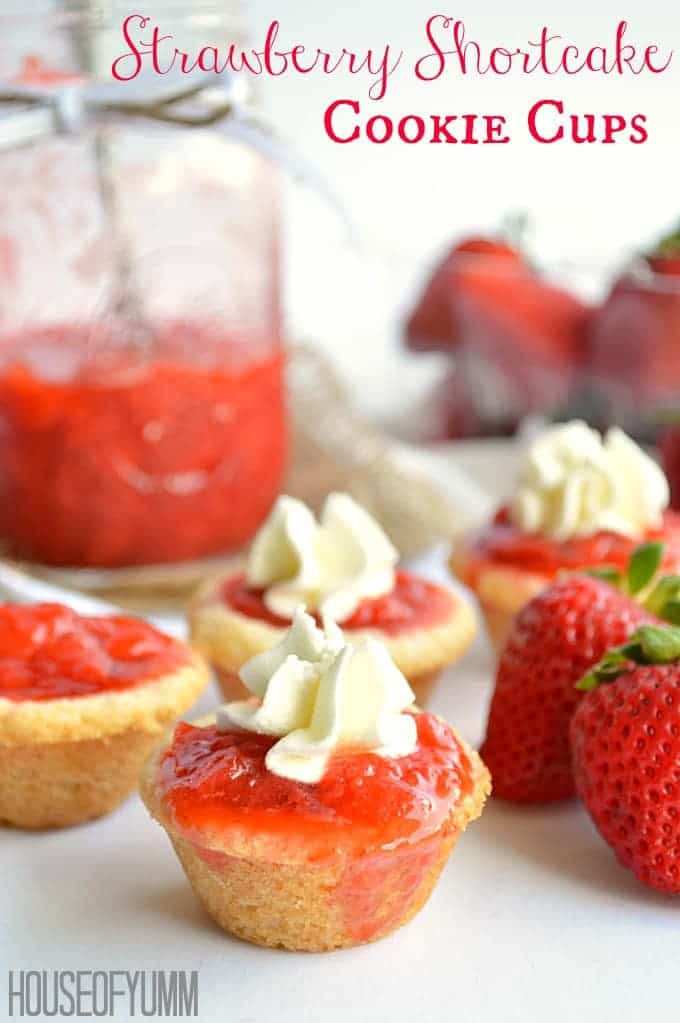 Who loves strawberry season?  I do! Growing up we had strawberry plants in our backyard.  I would always get so excited when there were flowers on them, that meant the berries were coming soon!  I had the hardest time waiting for the berries to get ripe enough to pick off and eat.  They usually didn't make their way into the house, I would wash them off with the hose outside and eat them before anyone else noticed they were ready.  Sorry mom!  These Strawberry Shortcake Cookie Cups are the perfect way to celebrate ripe strawberries.  As long as you can wait to eat them long enough to make it!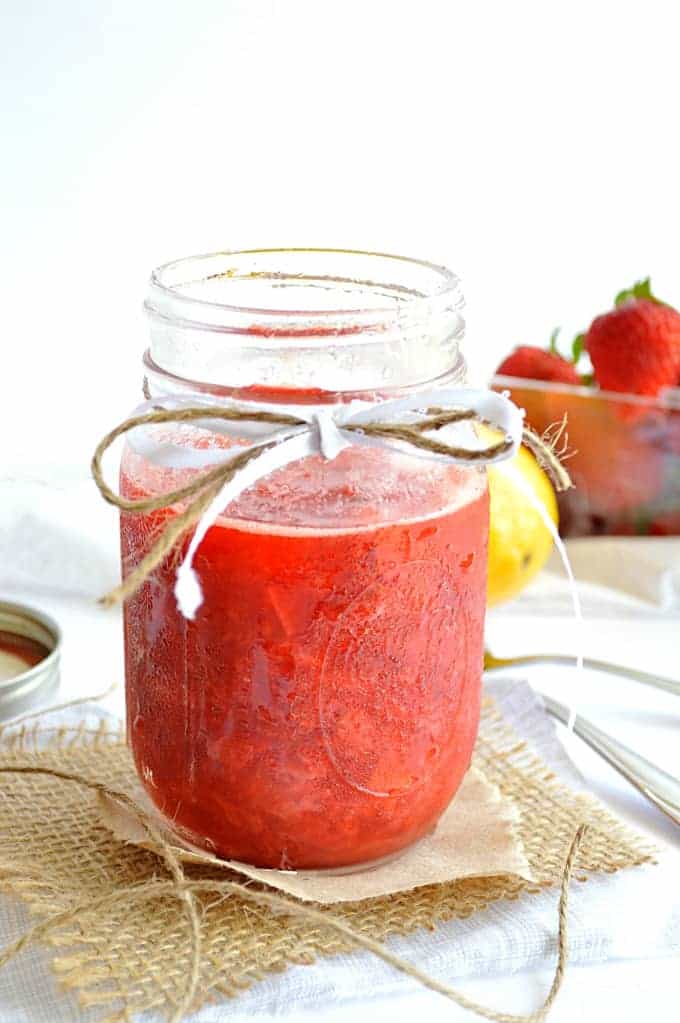 The strawberry sauce is super easy to make.  Only 3 ingredients, maybe about 5-7 minutes.  And sooo worth it.  Absolutely scrumptious!  And bonus, you should have a little bit left after filling all of your cookie cups.  So feel free to do what you want with it.  Pour it over some pancakes, some ice cream, eat it with a spoon…I won't tell!  I've been mixing it with some yogurt for snack.  So good!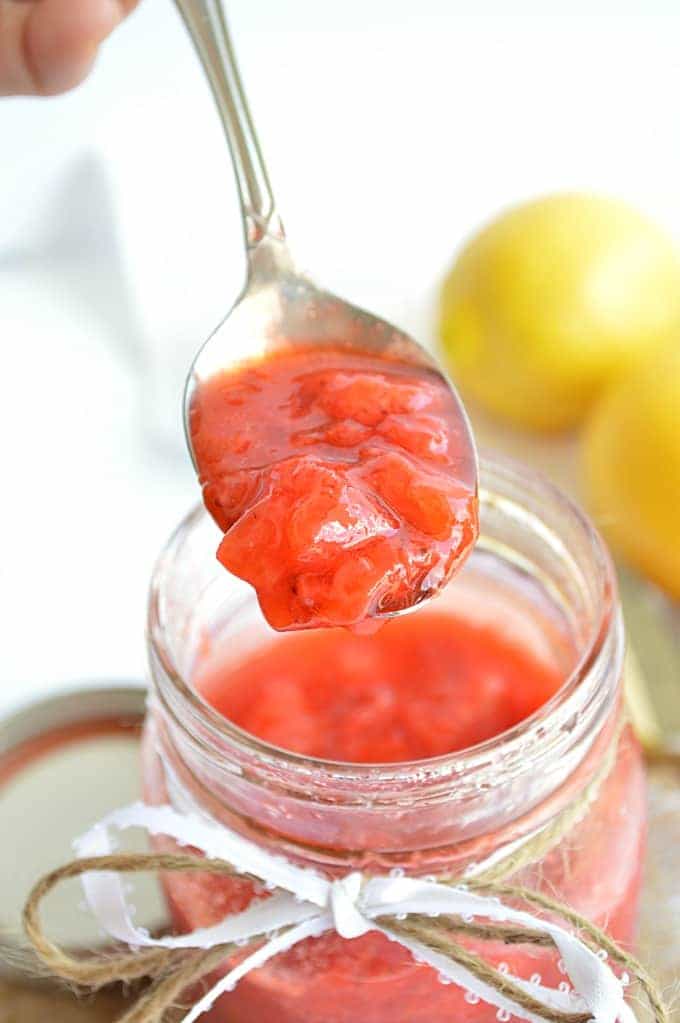 I think we've all figured out that I love a good cookie cup treat by now.  I have quite the collection of them on this site.  These are now one of my favorites!  Right up there with those Eclair Cookie Cups from not too long ago.  With these ones I do recommend not putting the filling in until the day you are wanting to serve them.  You'll want to eat them the same day because the strawberry sauce will soak into the cookie cups and they'll end up soggy the next day if you save them.  But good news!  The cookie cups will keep on their own, empty for several days in a sealed container.  And the strawberry sauce will keep in the fridge.  So you could always just fill as many as you want that day and save the rest for another day if needed.  Although, we have no problem devouring ours the same day here.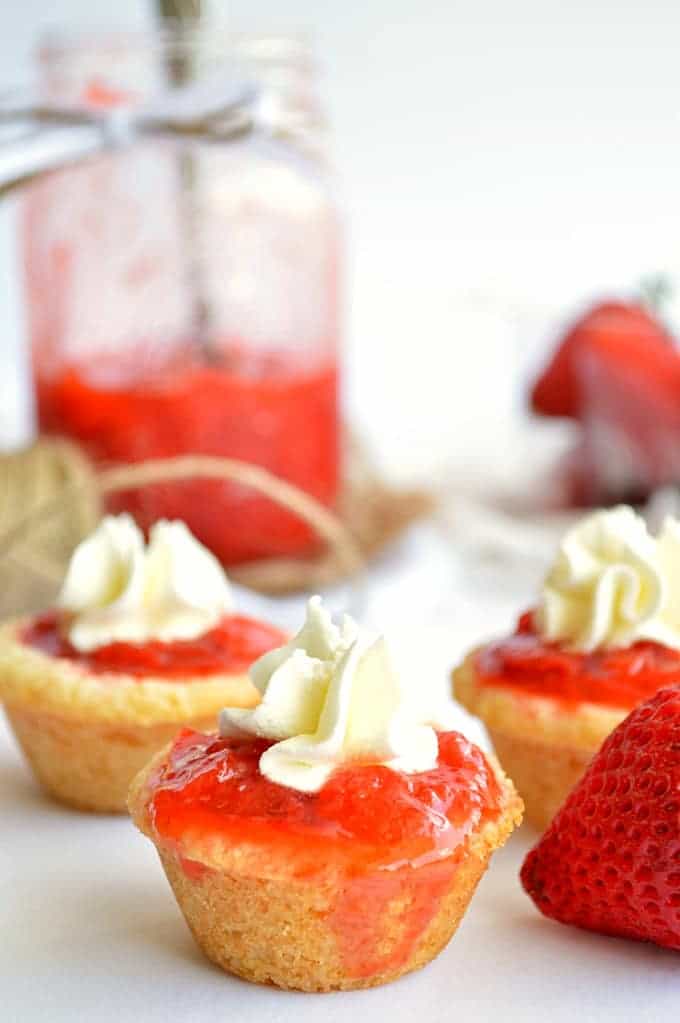 Top this all off with some whipped cream, and these little cups are pure delightfulness.  Love them!  I know you will too 🙂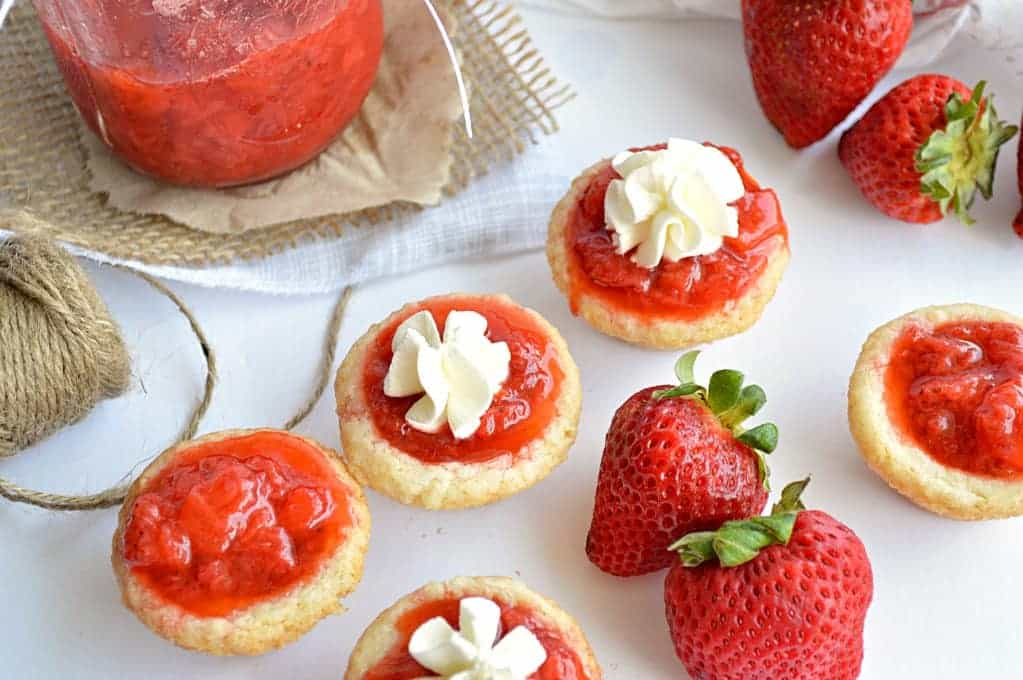 Now head on over to Sweet Treats & More for the recipe!  Click here.
Still hungry? Sign up for the House of Yumm Newsletter for a delicious serving of content delivered to your inbox! And follow House of Yumm on Facebook, Twitter, Pinterest and Instagram for all of the newest recipes and updates
 If you make this recipe make sure you take a picture and share it on Instagram with #houseofyumm !  I love seeing your creations! 
More Cookie Cup Recipes to Enjoy!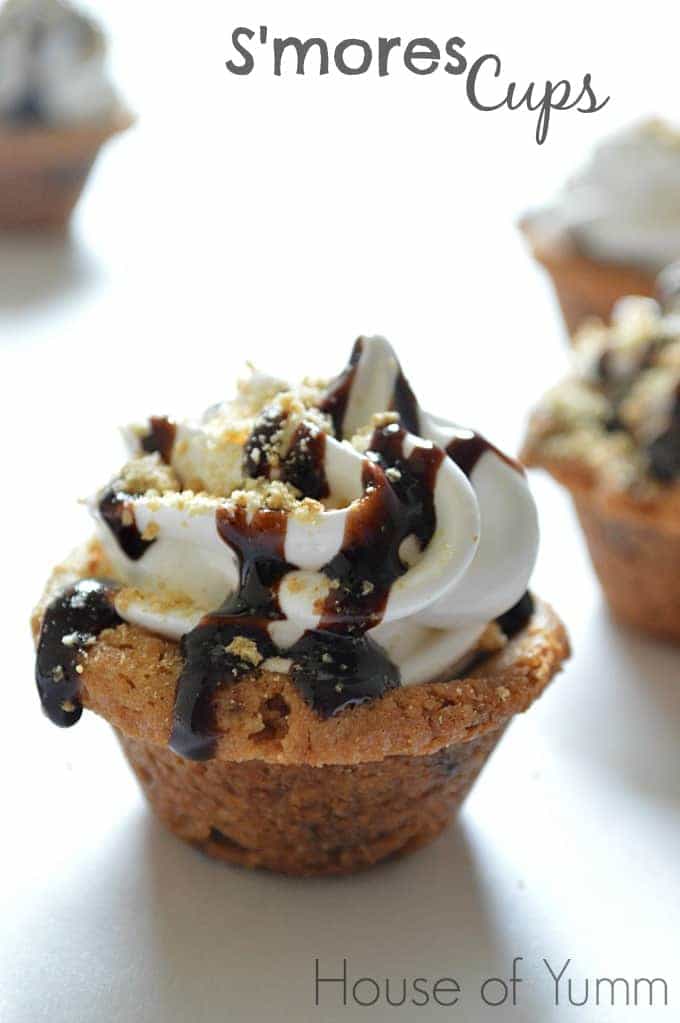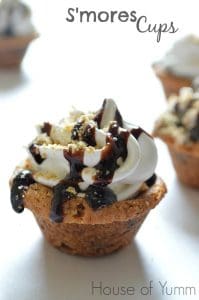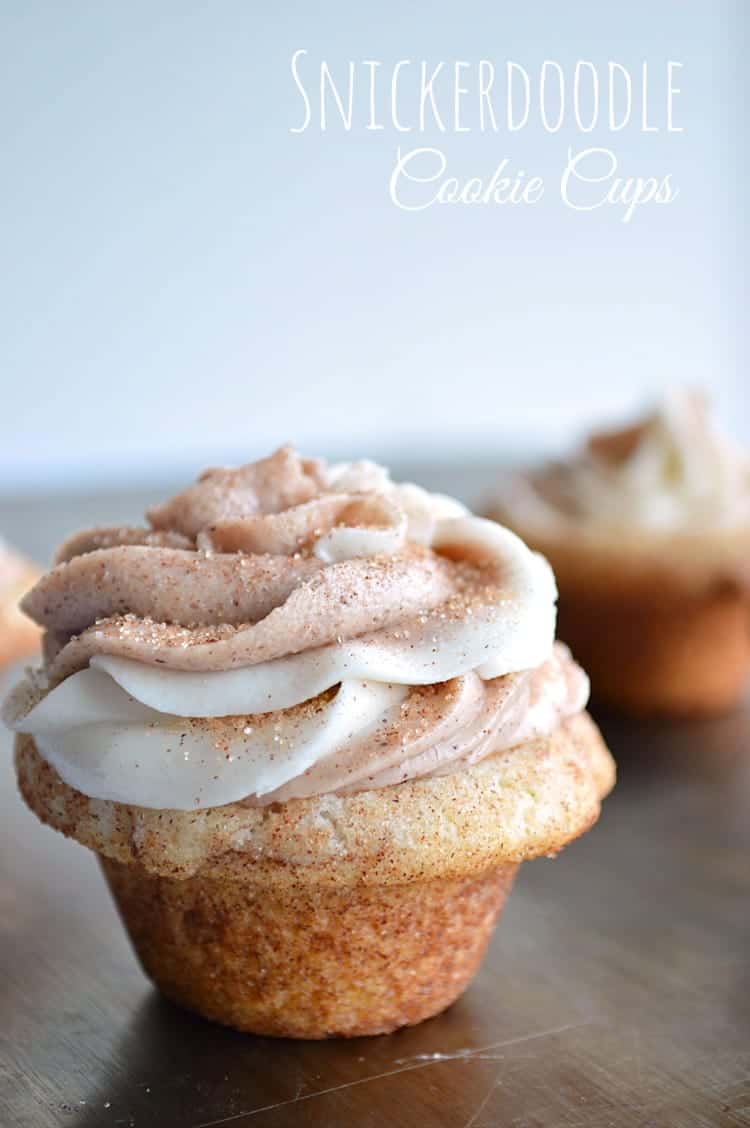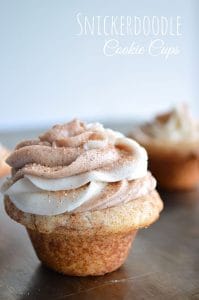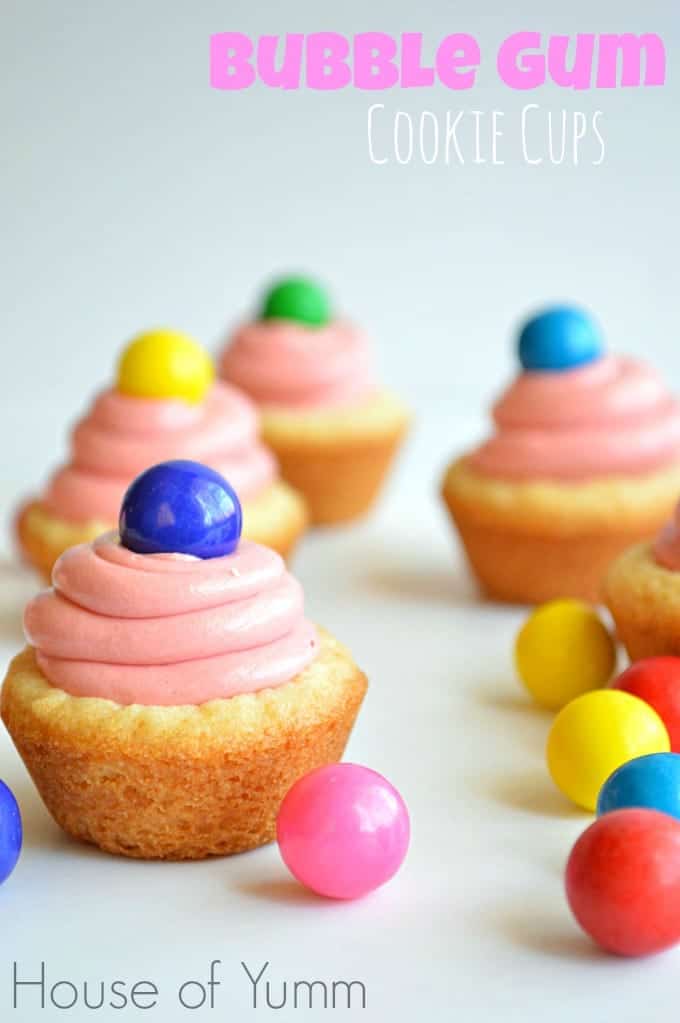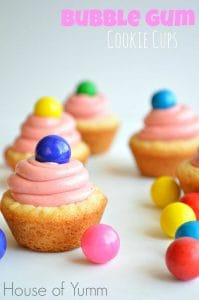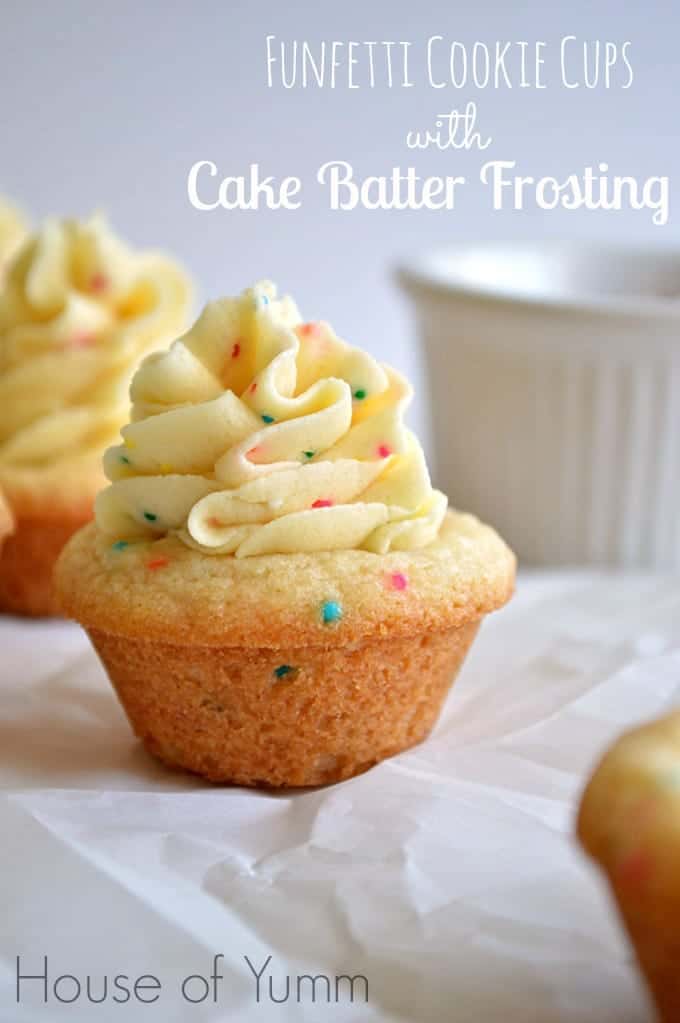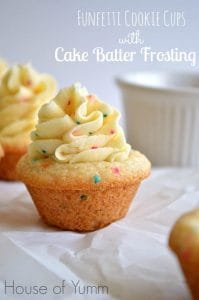 Funfetti Cookie Cups with Cake Batter Frosting
House of Yumm is a participant in the Amazon Services LLC Associates Program, an affiliate advertising program designed to provide a means for us to earn fees by linking to Amazon.com and affiliated sites.