Strawberry Coconut Shaved Ice
Strawberry & Coconut Shaved Ice.  This homemade shaved ice is flavored with cream of coconut and real frozen strawberries.  So cold and refreshing, this tasty treat will keep you cool during the hot days!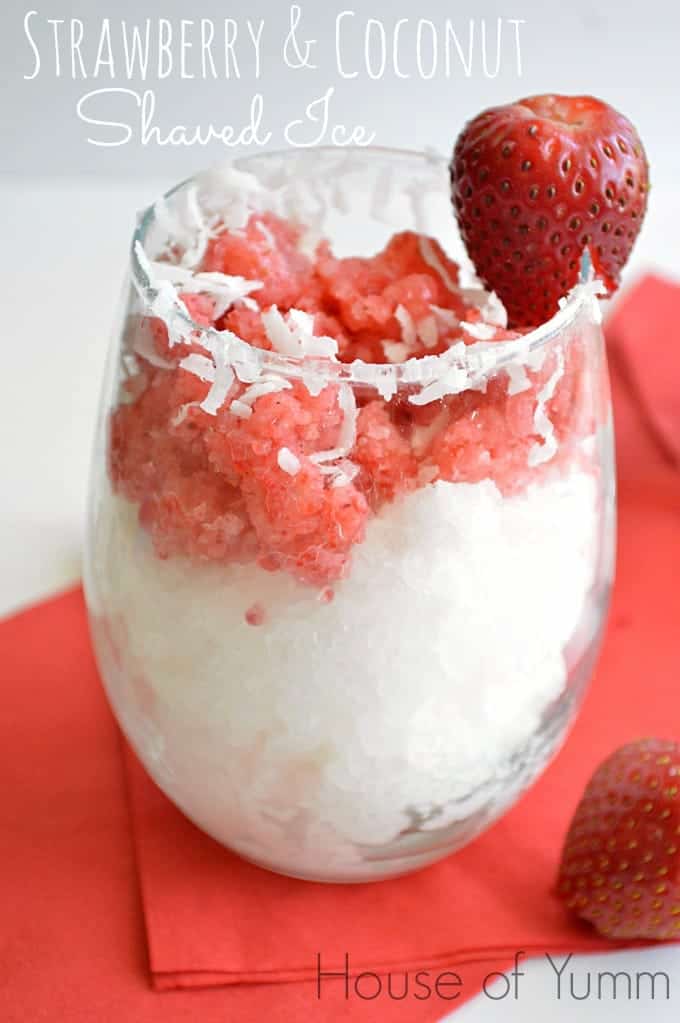 Every Thursday after school, there is a snow cone truck parked at my girls' school.  I bet you can only imagine the questions out of every child's mouth every Thursday the second they are released from their classes.  Let me give you a hint..it's not, "Can I start my homework as soon as we get home??"
I love snow cones as much as any child, but I'm not overly joyed at the thought of spending four dollars per child for a small cup filled with shaved ice and pure liquid sugar.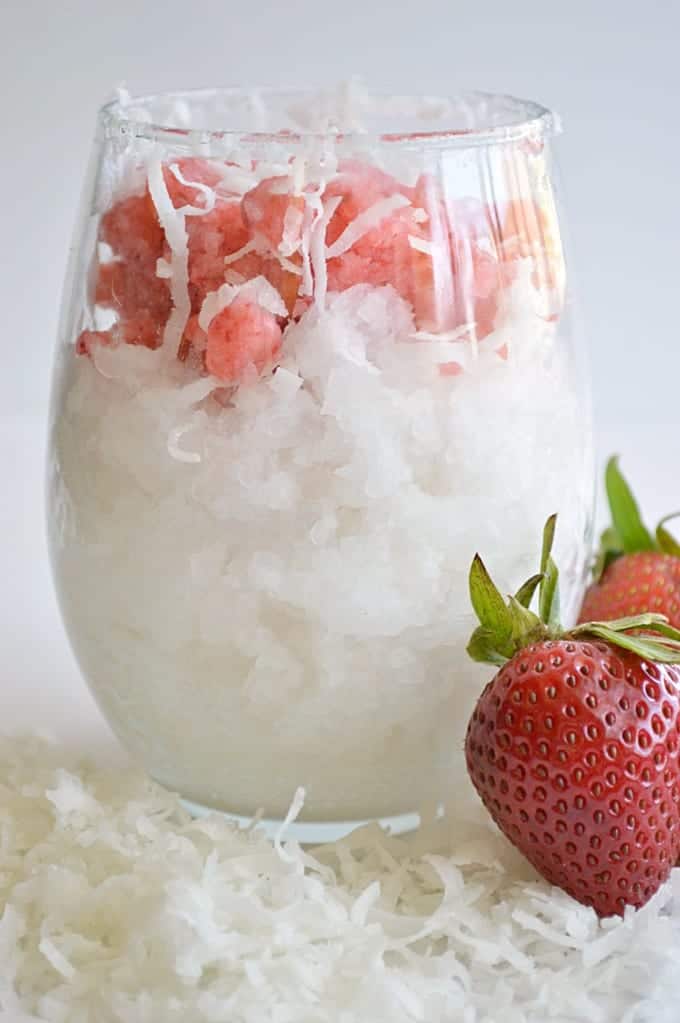 Personally I would eat them all day long they're so cold and sweet.  My children on the other hand are bouncing off of the walls the second that sweet syrup hits their tongues.
My solution!?  This homemade shaved ice deliciousness in a cup right here!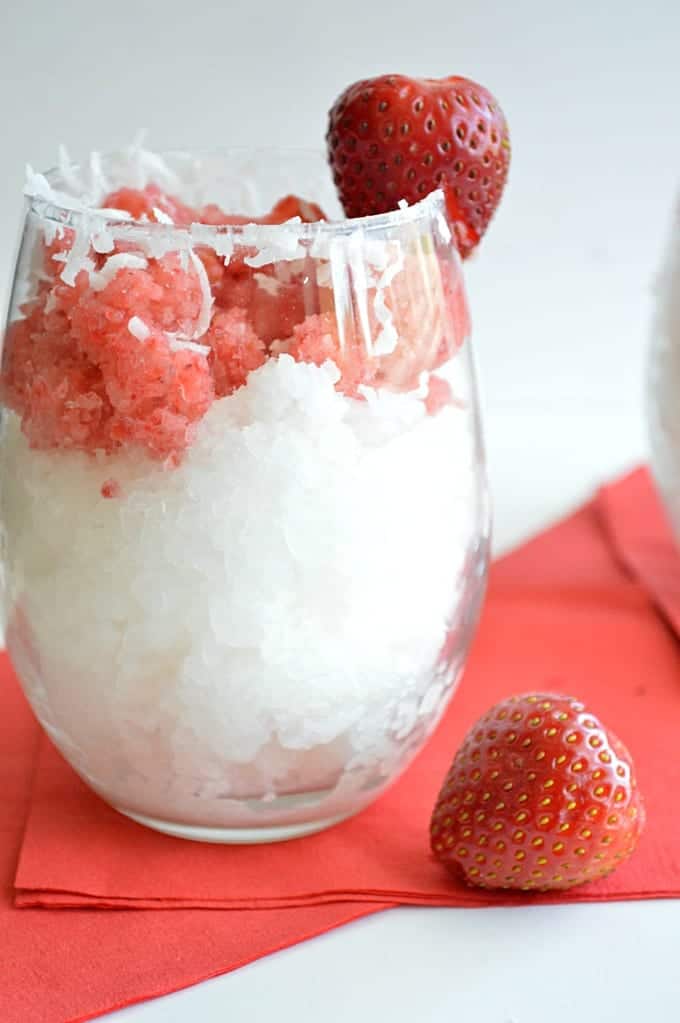 Have I mentioned before how much I love my food processor?  If I could only have one small kitchen appliance I would choose my food processor.  Shocked?!  I know!  I love my stand mixer, but if I really worked hard enough I could stir things.  I would have really buff arms actually whipping all that frosting up. Perhaps it's not a bad idea.
There is no way however, that I could perform the job of my food processor.  So guess who happens to be the star of this recipe?! Drum roll please!  My food processor!!!!  (How did you guess?!)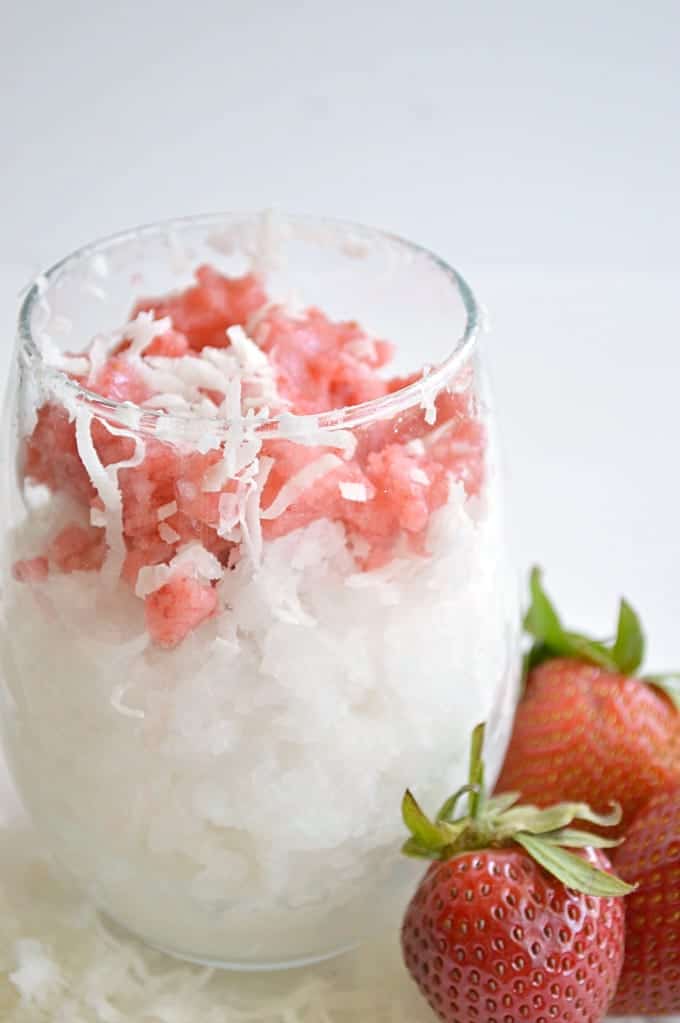 Dump a bunch of ice inside a food processor and what do you get? You get shaved ice!! How fun is that?!
Mix in a little cream of coconut and you have yourself a wonderful, delicious, amazing, coconutty icy dream.
Did I stop there though?! No you're right.  I was on a roll and it just kept coming!!  Frozen strawberries in a food processor?!  And you get a lovely frozen strawberry addition to the coconut shaved ice.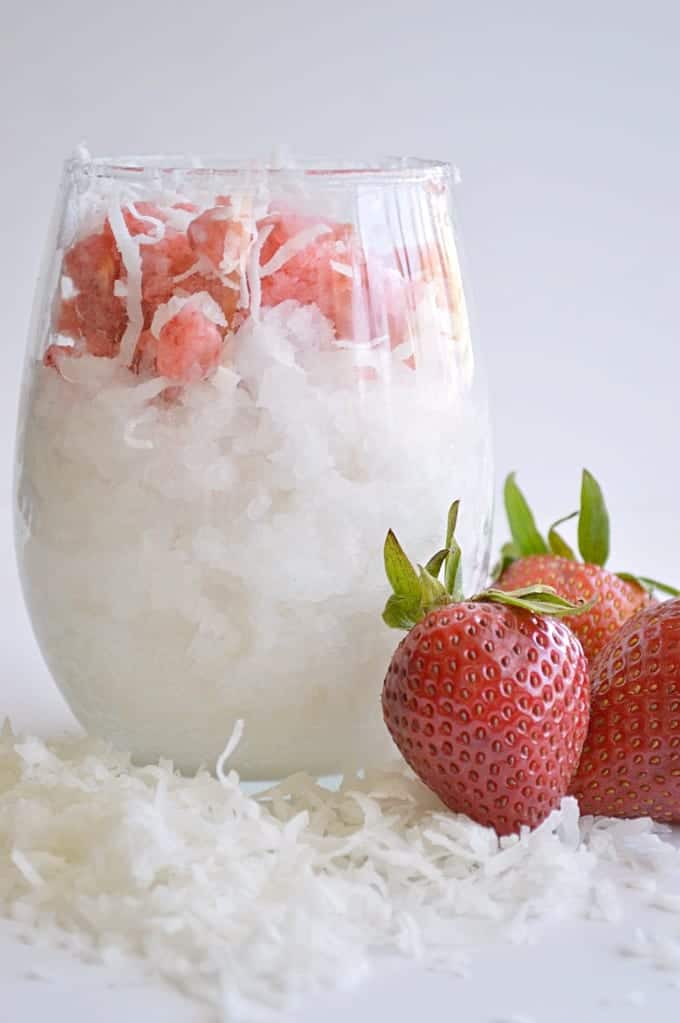 Yum.
I don't think I need to tell you how amazing this cold treat was today (the temperature high for today 97).
You are going to love how deliciously sweet and refreshing these frozen treats are.  I can't wait to find other flavors!!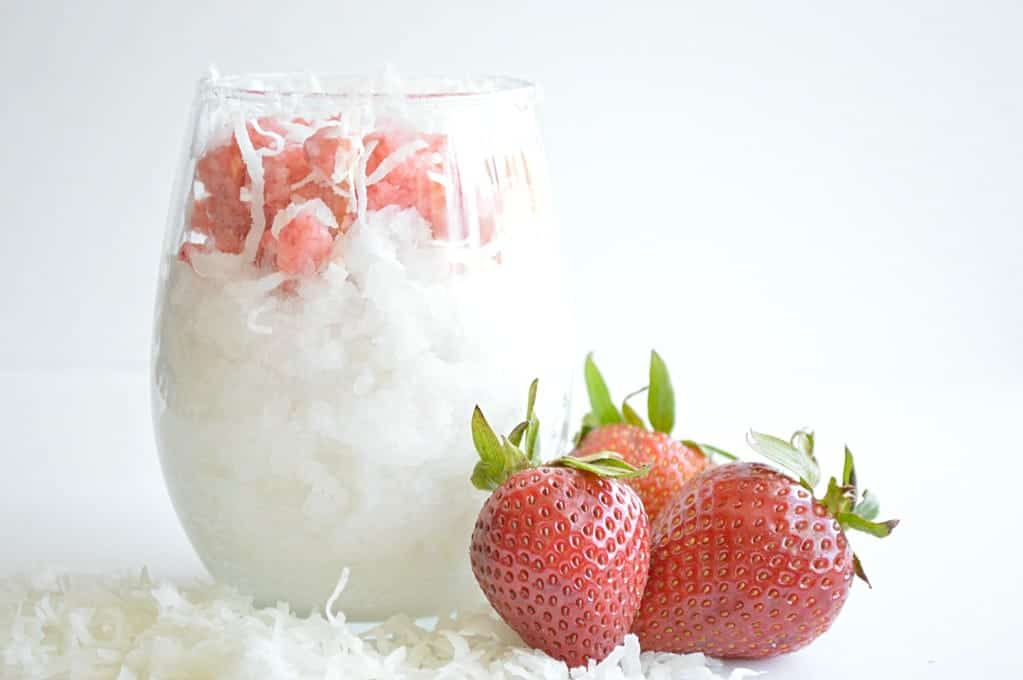 Print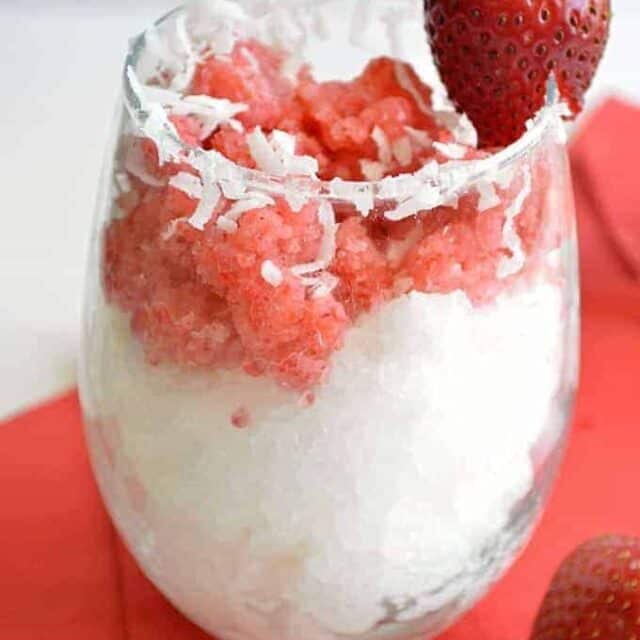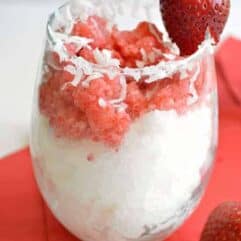 Strawberry Coconut Shaved Ice
---
Author:
Prep Time: 5 minutes
Total Time: 5 minutes
Yield: 4 1x
Description
This shaved ice is flavored with cream of coconut and frozen strawberries! This cool, refreshing treat is sure to delight!
---
Scale
Ingredients
5 cups ice
1/2 cup cream of coconut
1 cup frozen strawberries
---
Instructions
Add the ice into the food processor and process until ice is the consistency of shaved ice, there should be no large pieces.
Add in the cream of coconut and pulse for 30 seconds to mix with the ice.
Scoop the coconut shaved ice into cups.
Add in the frozen strawberries to the food processor and process until there are no large pieces of strawberry.
*Note for added sweetness of the strawberry mix in 2 tablespoons agave or Karo Syrup.
Scoop strawberry mixture onto the top of the coconut shaved ice.
Serve immediately and enjoy!
---
PS I think you'll like these too 😉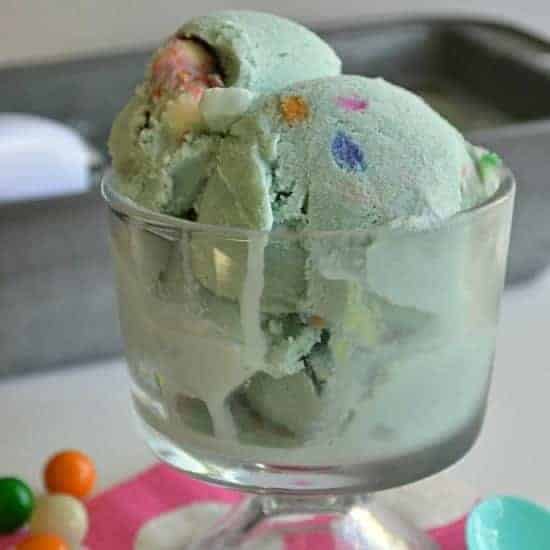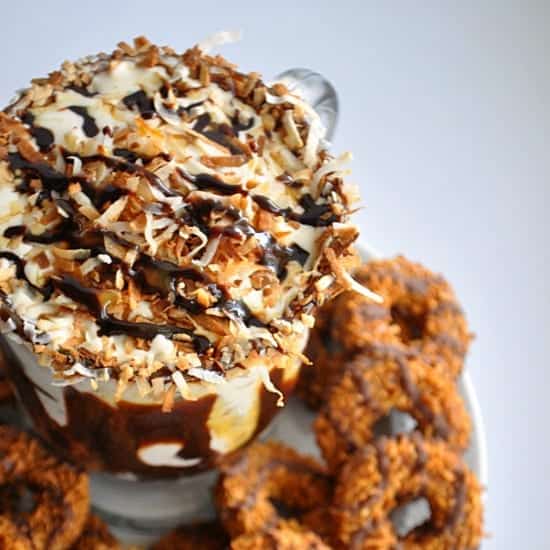 House of Yumm is a participant in the Amazon Services LLC Associates Program, an affiliate advertising program designed to provide a means for us to earn fees by linking to Amazon.com and affiliated sites.