A cold, refreshing strawberry margarita made with fresh strawberries and poured over coconut gelato!  
Treat Yourself! Subscribe today and receive a FREE E-Cookbook and weekly recipes to your inbox! Sign up here!  Follow me on Facebook and Instagram too!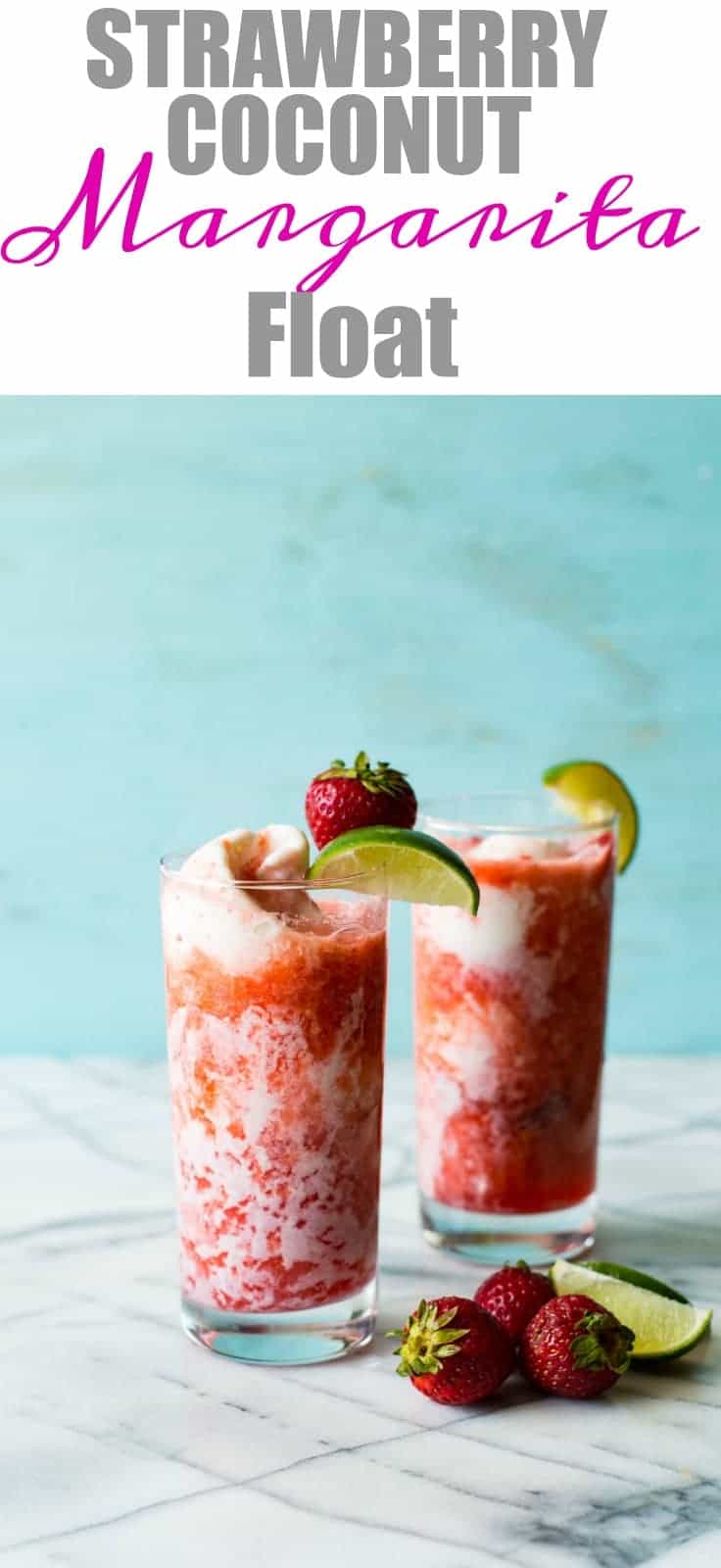 Hey y'all.  It's Friday.  And I think we all deserve an extra special treat for making it through the week.  I'm at the point in my life where the weekdays are work days.  And by work days I mean my husband goes to work and I stay home with all our little ones and play referee all day.
Literally.  Referee.  Little bubba man likes to tackle his sister.  She finds it hilarious.  But someone always hits their head and winds up crying.
What I'm getting at.. We all deserve a little treat.
Luckily for you, I have just the thing!
Strawberry Coconut Margarita Floats.  And no worries.. I have an alcoholic free version in the recipe below also.  I'm on top of things guys.
Just sit back and relax.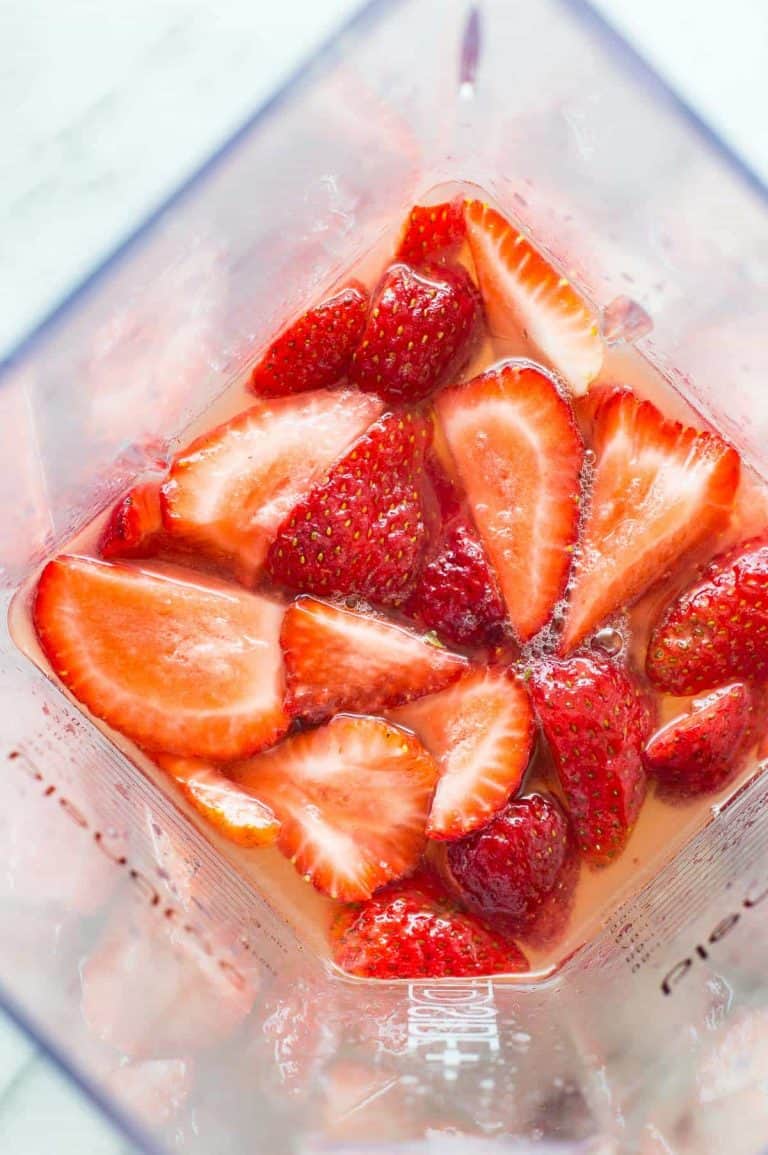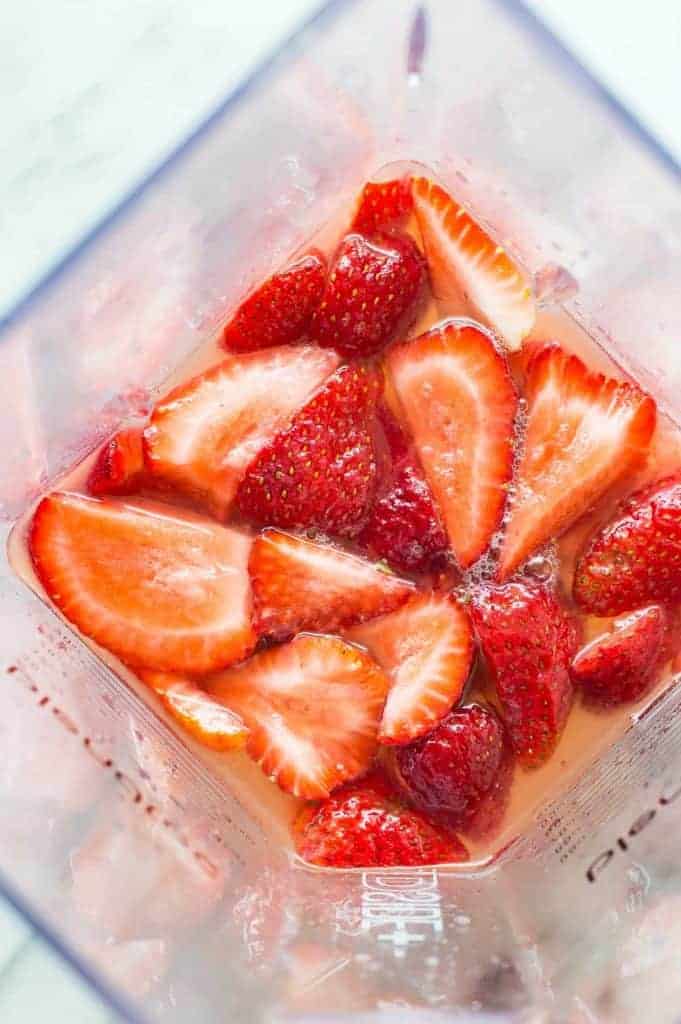 We all know my love of margaritas.  Yes?
Let me remind you briefly.  We have How to make margaritas with real fruit.  A great guide on using frozen fruit to make restaurant quality margaritas.
Strawberry Margarita Dessert Sauce.  Or as I like to call it.. the love of my life.  (sorry hubs)
And if you're feeling fancy I even have a Champagne Margarita.
This is just the tip of the iceberg guys.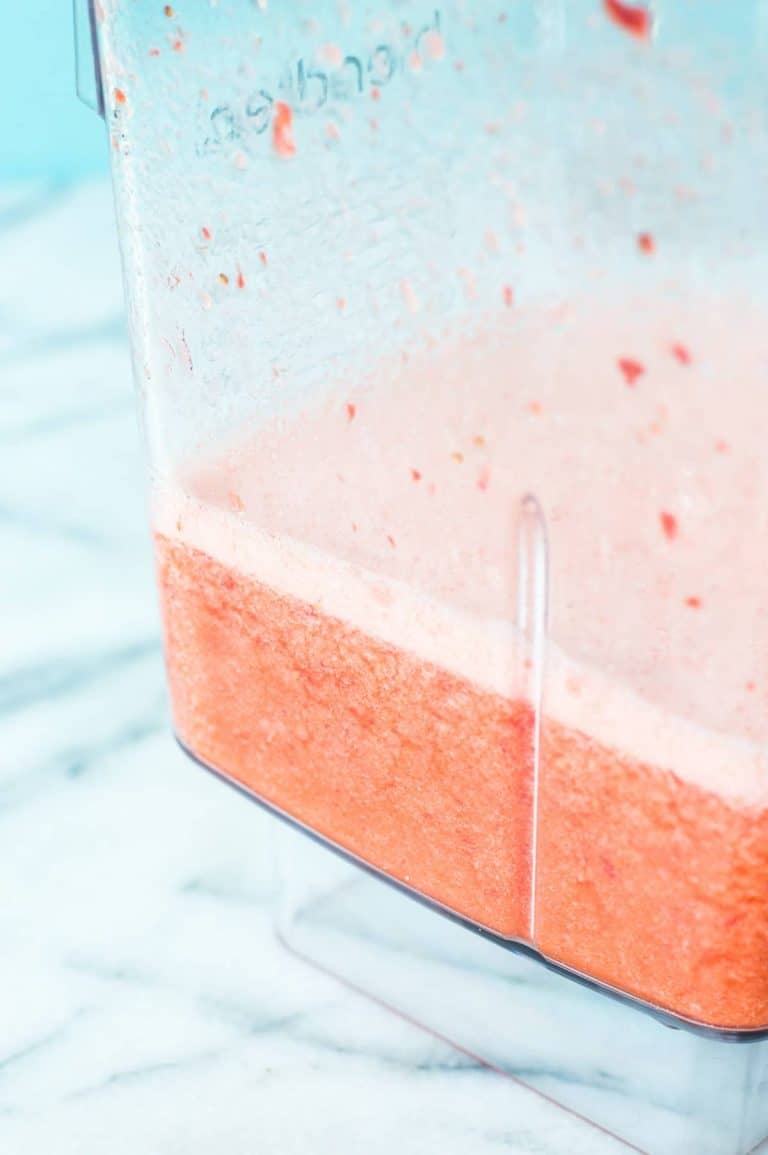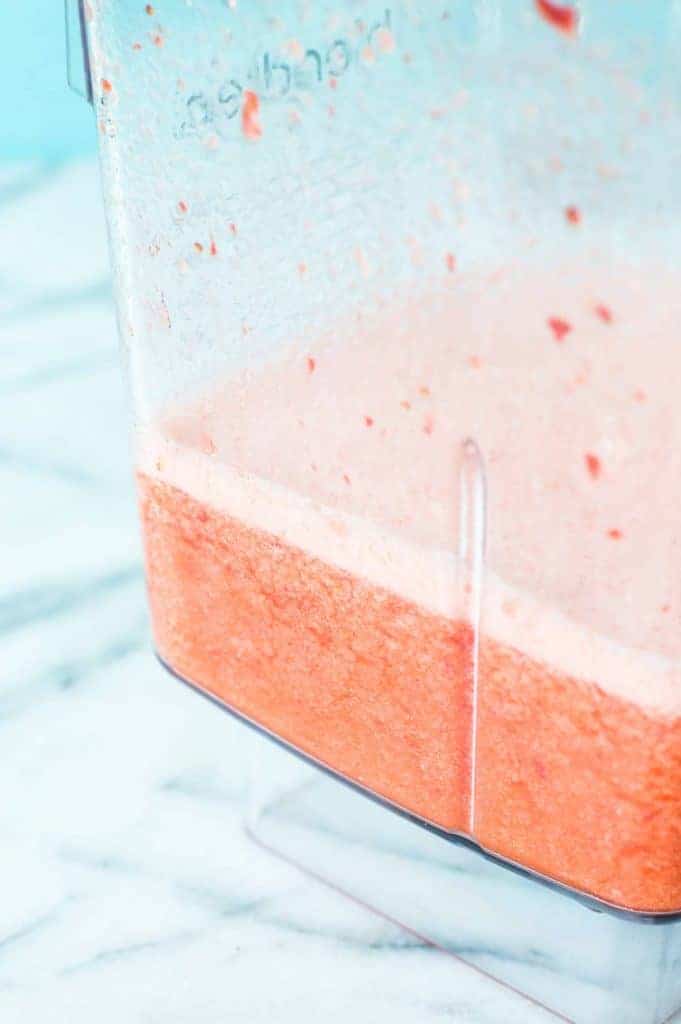 Ok, so we're making strawberry margaritas using fresh strawberries this time.  No frozen fruit. Why?  Well, I didn't want to pour a slushy margarita over ice cream.  I wanted it more "float" like.
Let's pretend that's proper grammar.
By the way.. I also added some diced strawberries to this delightful treat.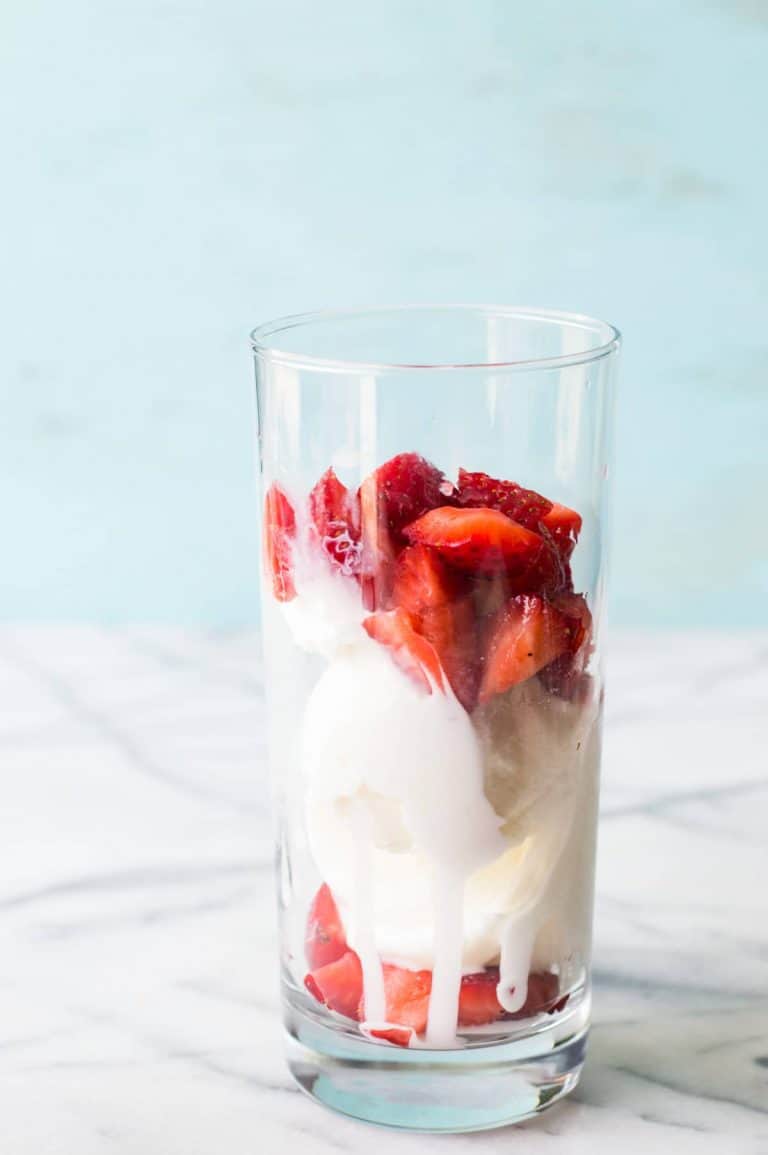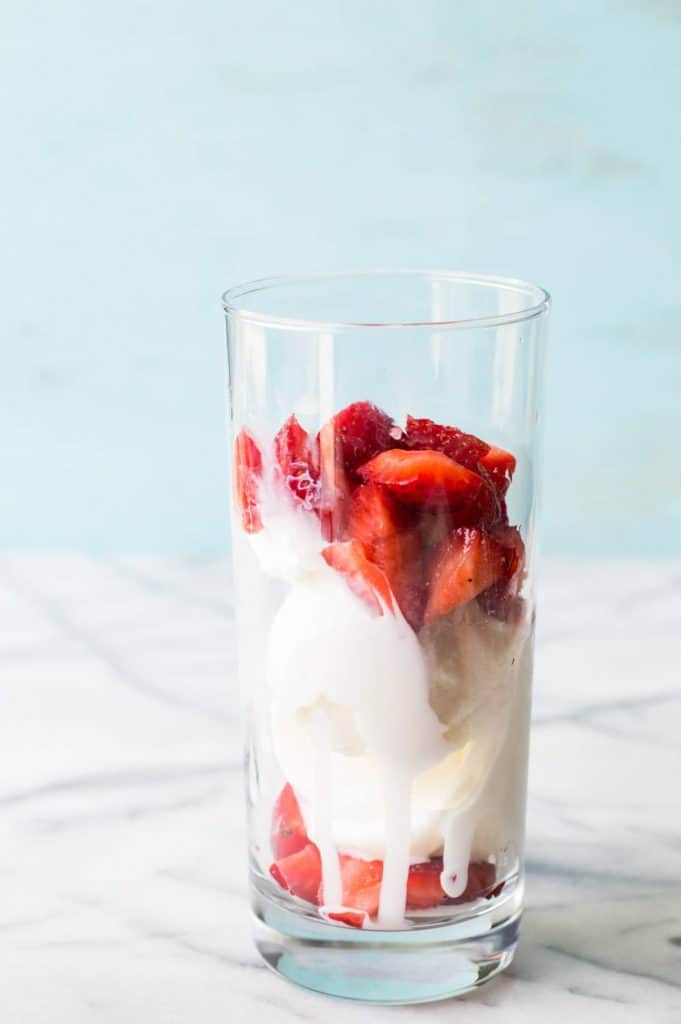 And the coconut gelato.  I am in love.
I just purchased mine from the market.  Because, time.
And I love it.  It has little chunks of coconut in it.  The coconuttiness is almost mind blowing.  It's a new obsession.
But really, you can use any ice cream that you want!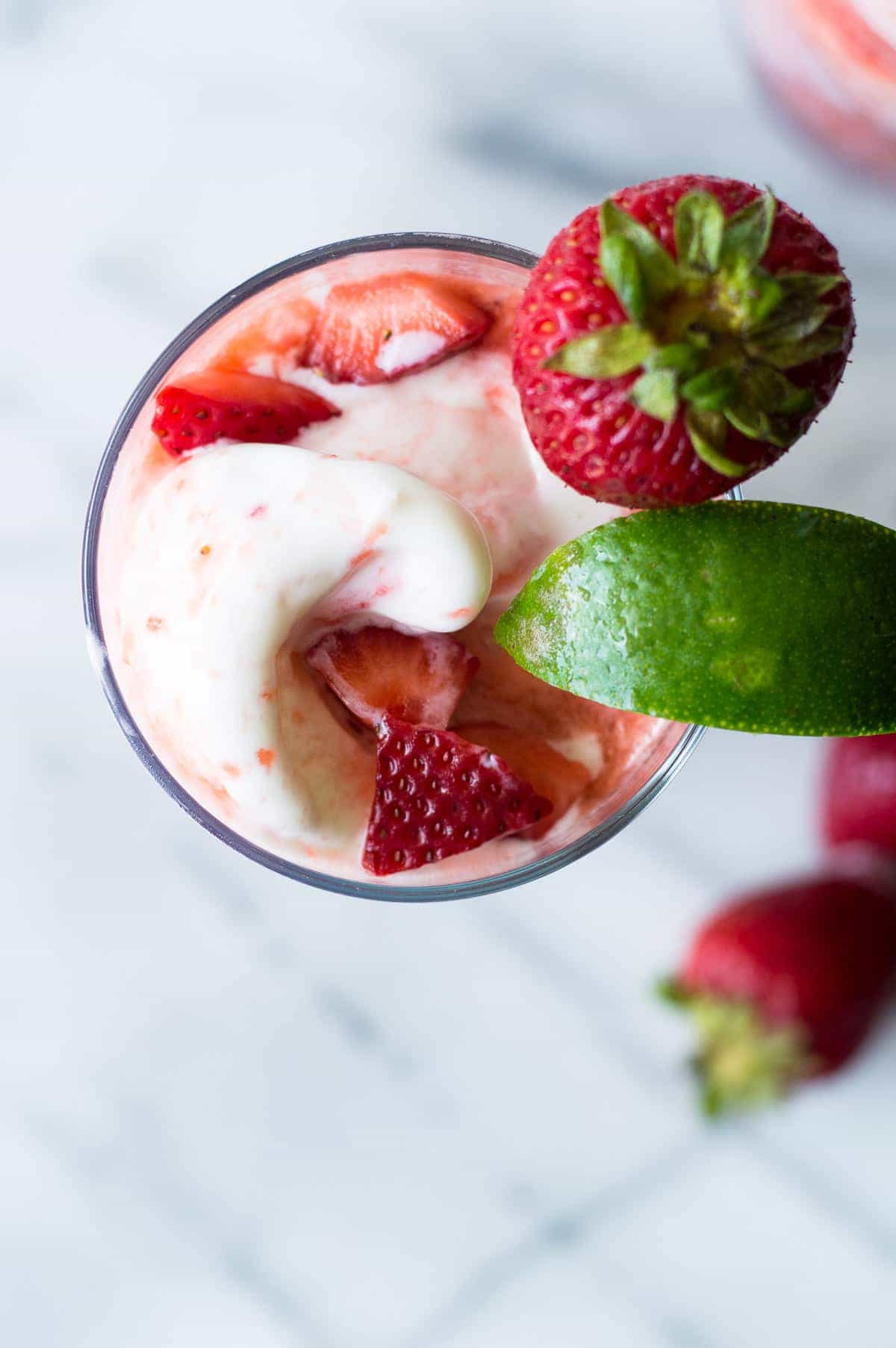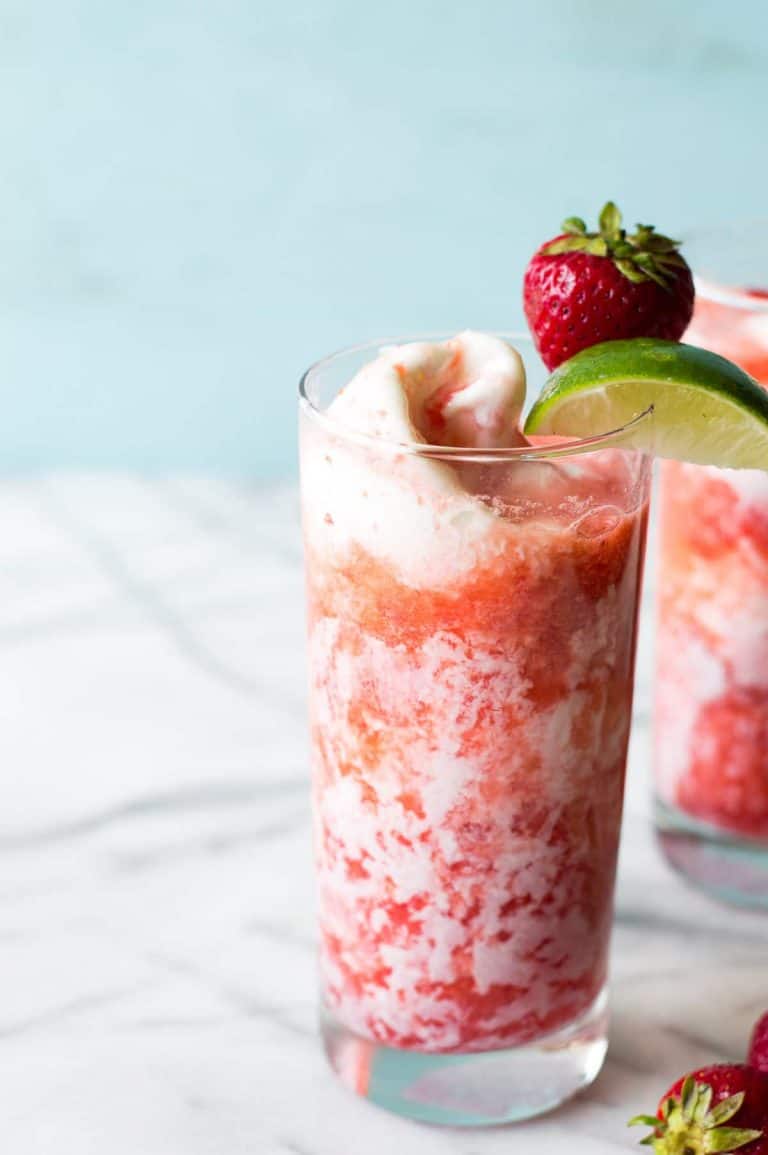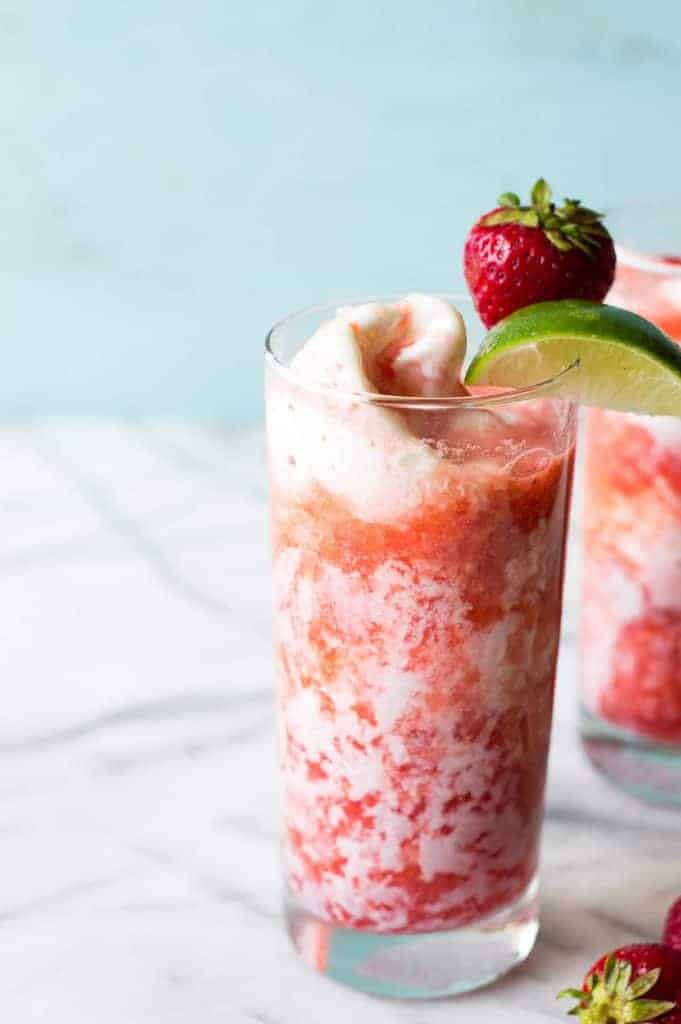 And yes, yes, there is an alcohol free version in the recipe below. There is no way that I can sit down in my house and enjoy one of these without kids climbing all over to claim it as their own.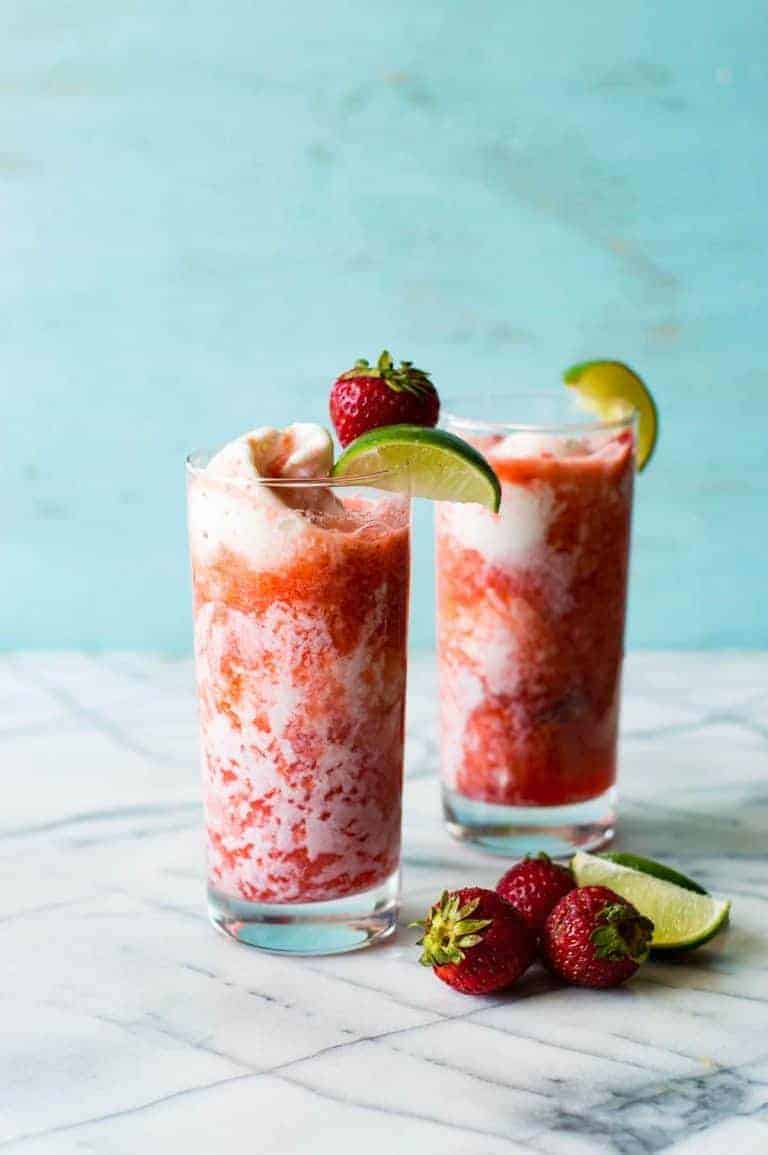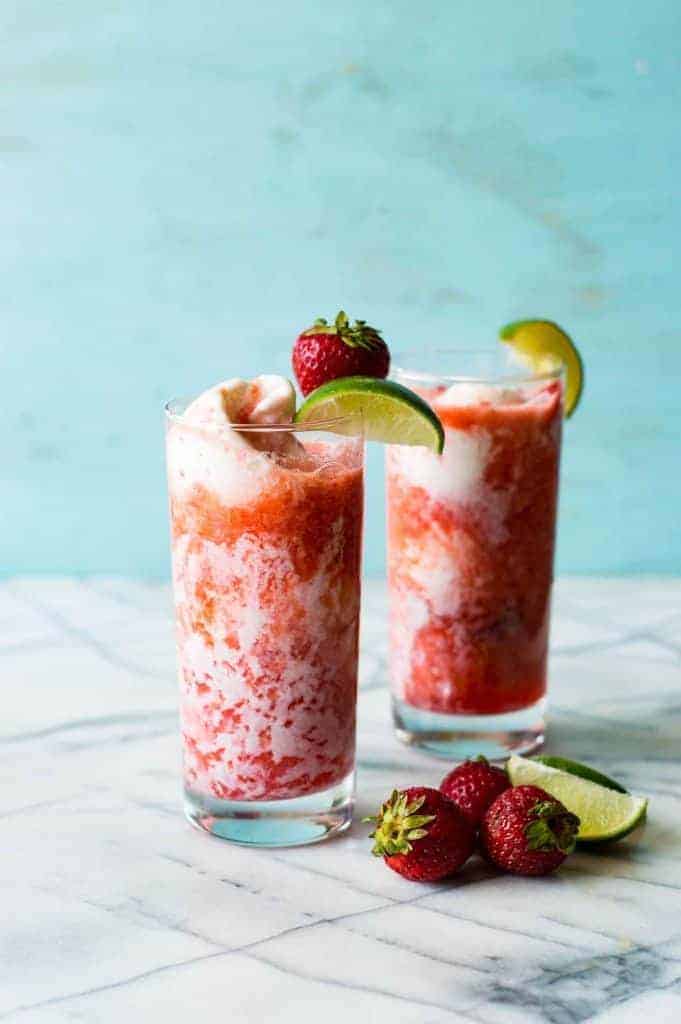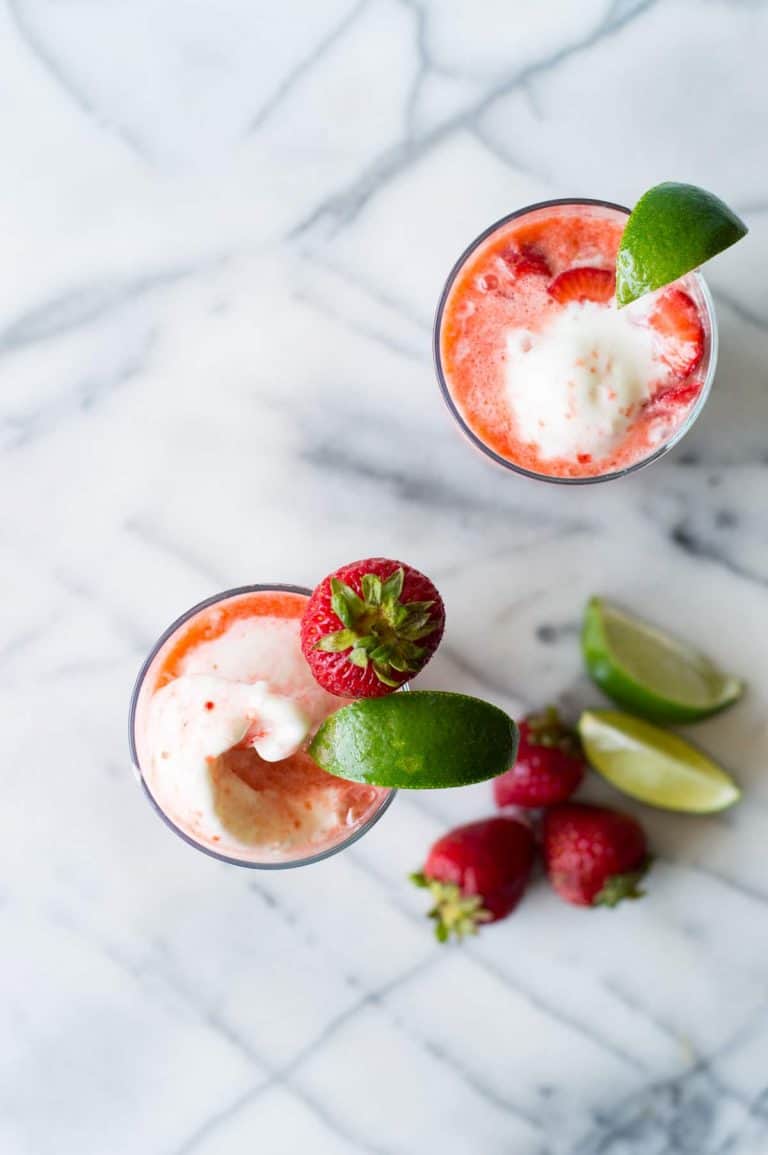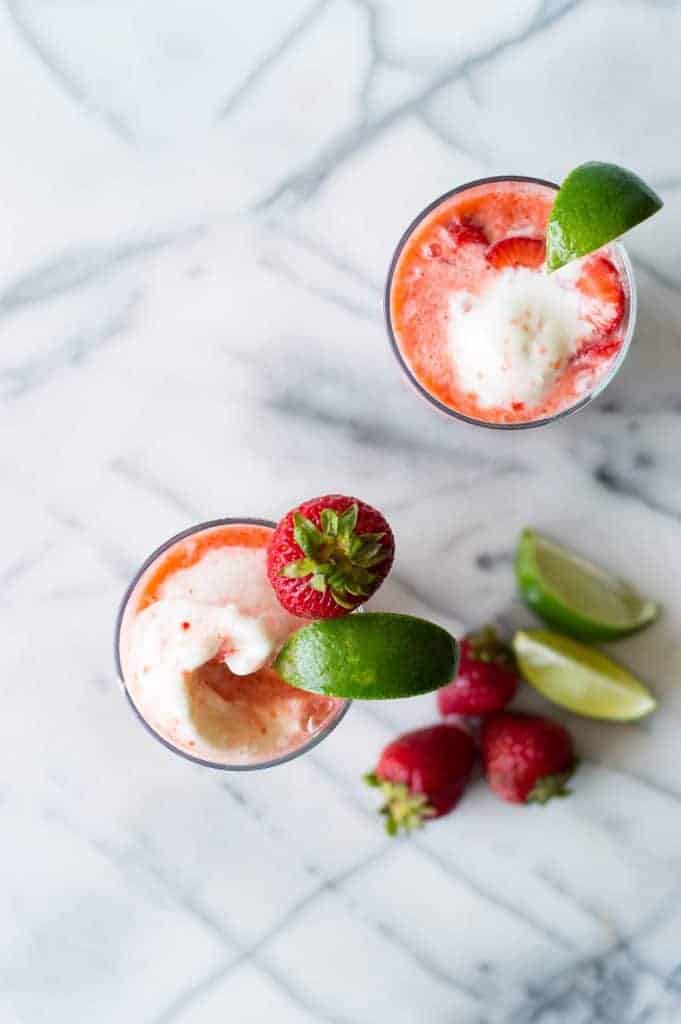 Need some more Margarita Inspiration?!
Or maybe some Strawberry-spiration?!
Products I Recommend for this Recipe:
**This post may contain affiliate links, but I only recommend products that I actually use and <3. Thanks for supporting House of Yumm!
House of Yumm is a participant in the Amazon Services LLC Associates Program, an affiliate advertising program designed to provide a means for us to earn fees by linking to Amazon.com and affiliated sites.