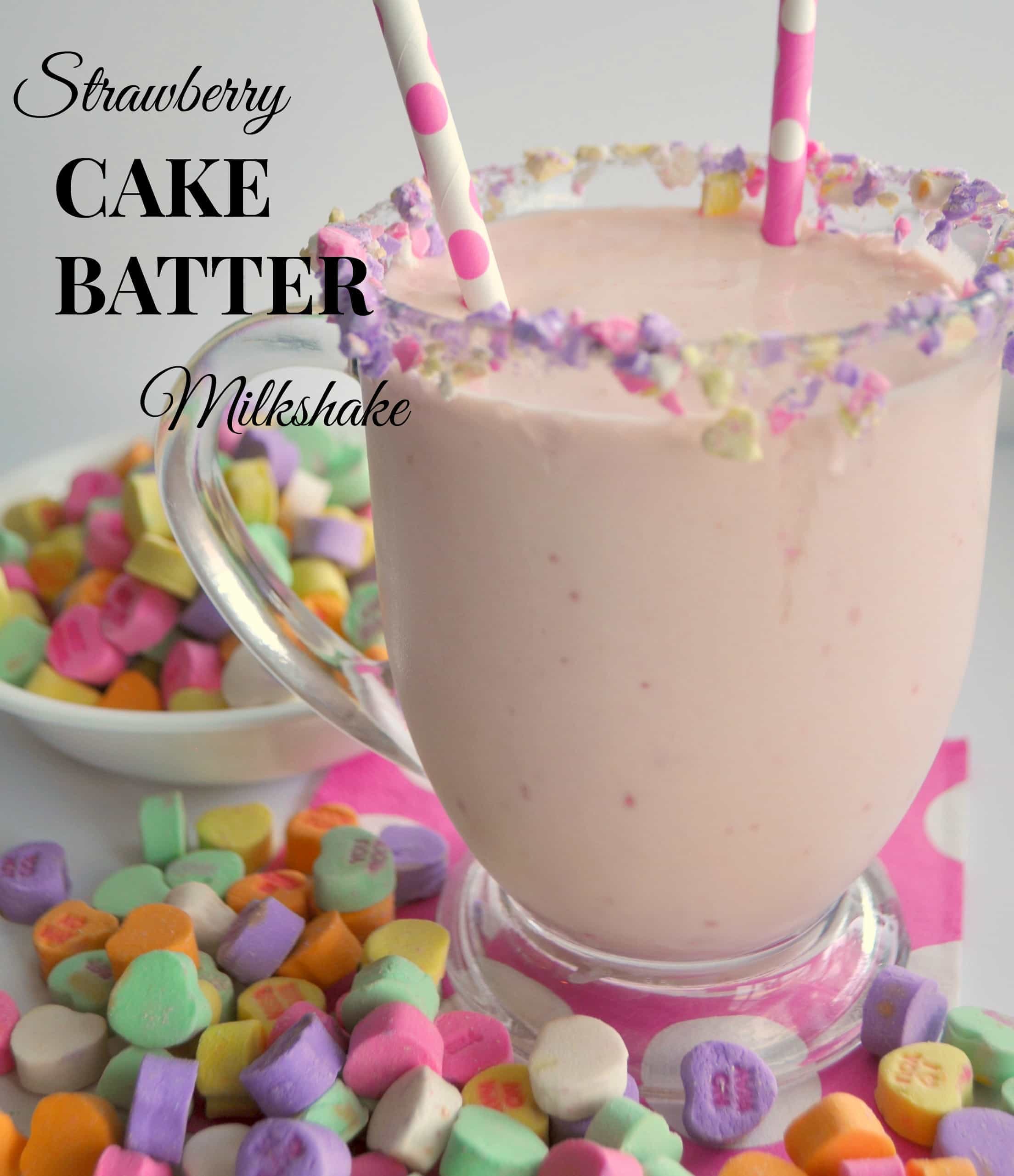 Valentine's Day is coming up, which means today was the perfect day to make this delicious treat.  Who am I kidding?!  I don't need a holiday to give me a reason to make a yummy dessert.  However the holiday does invite fun amounts of pink to be involved!
This dessert is so simple and easy and completely cake batter-y.  Yes, that is now a word!
For the rim of the cup I smashed up some conversation hearts in a plastic bag, dipped the rim in corn syrup and then dipped it in the smashed up candy.  This little step adds so much fun!  The kids LOVE it!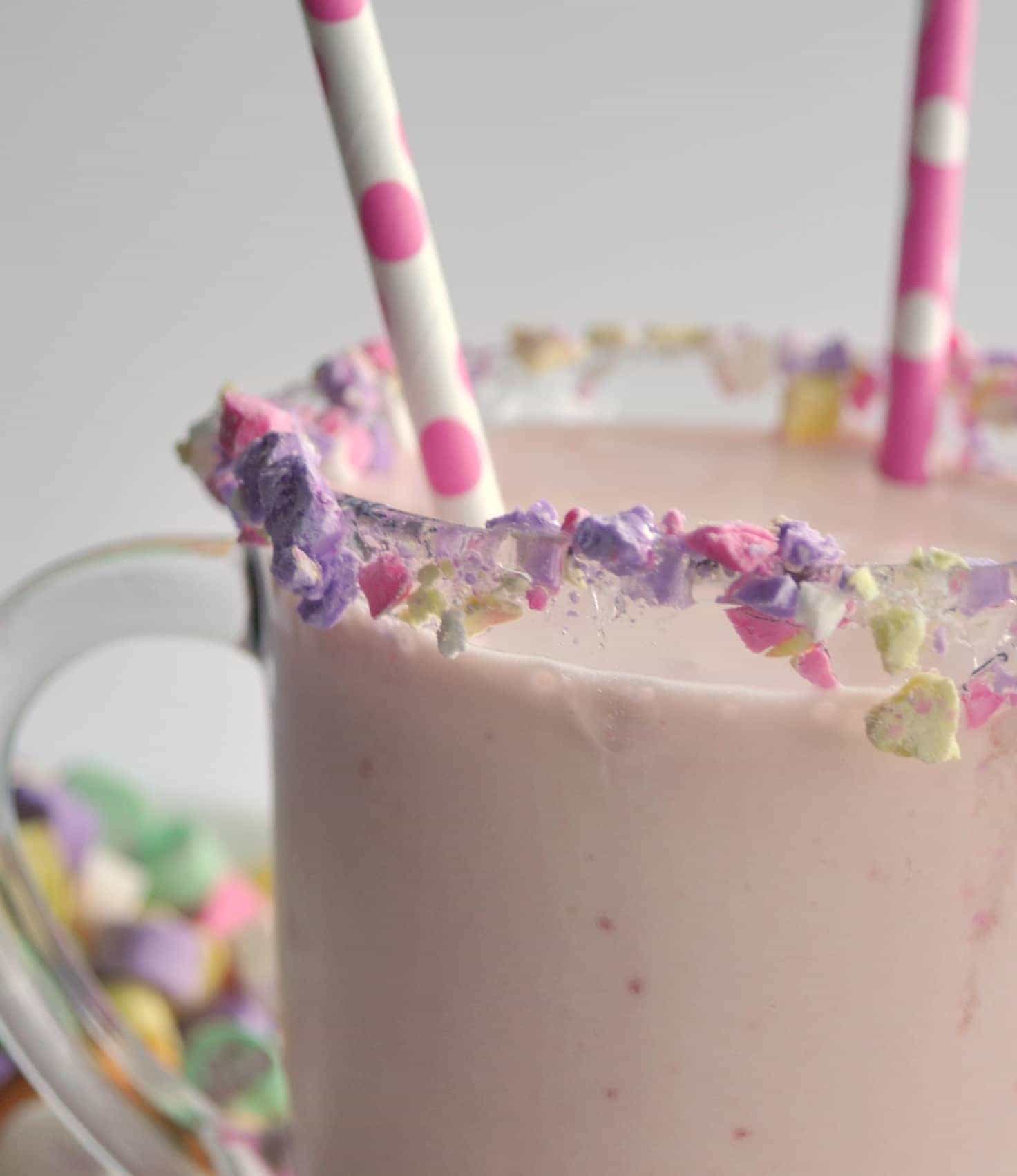 The milkshake is super easy!  I added some vanilla ice cream, milk, and strawberry cake mix into the blender and mixed it up!  Yes!!  That's all!  How easy is that?  So easy you could make this EVERY day!!!  Hmm..what a great idea!!!
I just added milk and ice cream to get the consistency that I wanted, and for this cup of milkshake I used 8 tablespoons of cake mix.  For me it was the perfect amount to give the yummy strawberry cake batter flavor.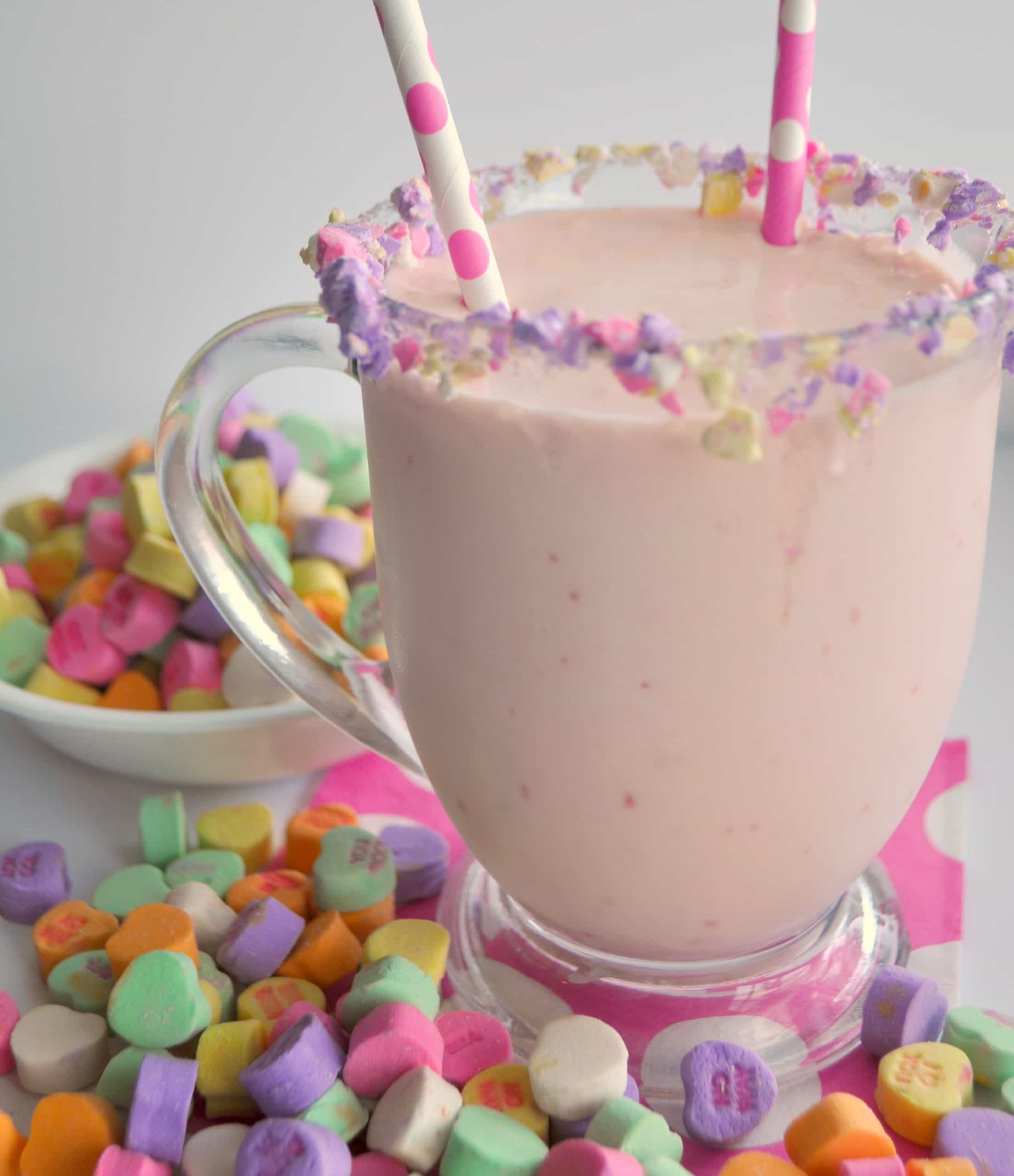 You might also be interested in these: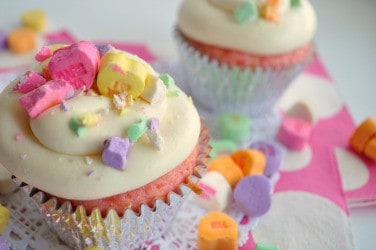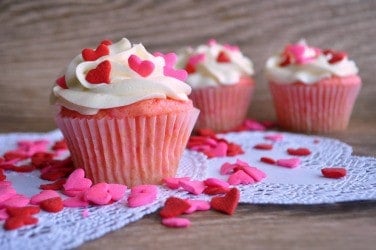 Featured on:
Linked up with:
The Country Cook-Weekend Potluck
3