Dark Chocolate brownie bites topped with a fluffy peanut butter frosting, caramel and peanuts.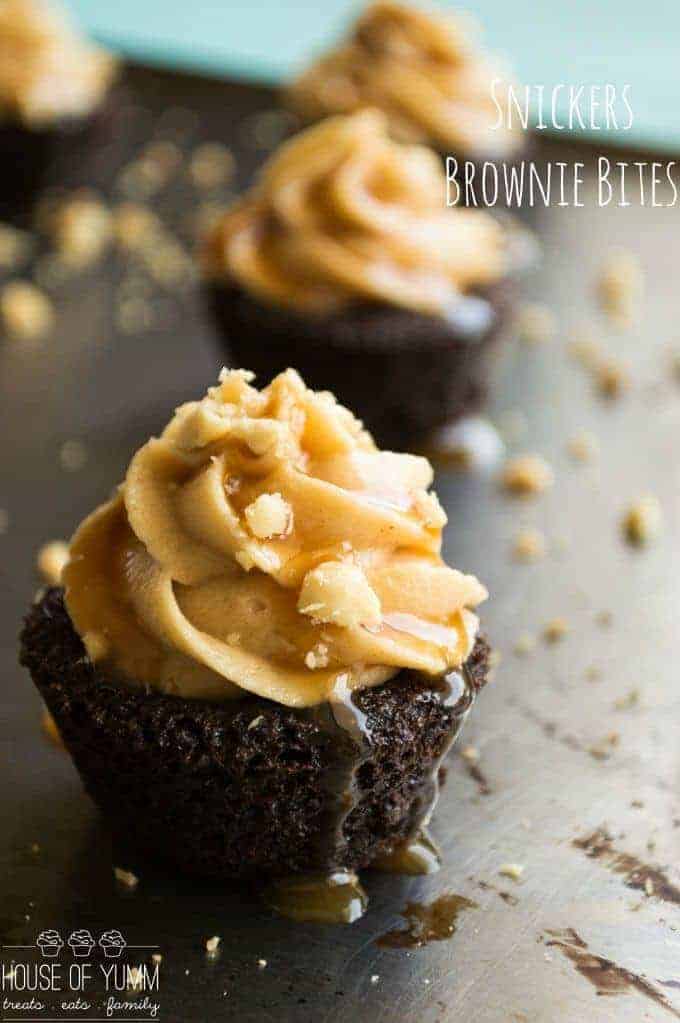 Ahh, Snickers.  My weakness.  My kryptonite.  My joy.  All of the above.  Which is why I had to re-create them in an easy to make homemade dessert form.  Best part, I usually have all of these ingredients on hand.  So while I'm stuck at home with napping babies I can whip up a batch of these little delights.  That's my plan until they start a candy bar delivery service for stay at home moms.  That and coffee delivery.  And a coke.  Anyone up for starting that venture for the moms of America??  An afternoon delivery of coffee, candy, and a cola.  In the meantime I'm going to be here baking my brownies and putting together these Snickers Brownie Bites!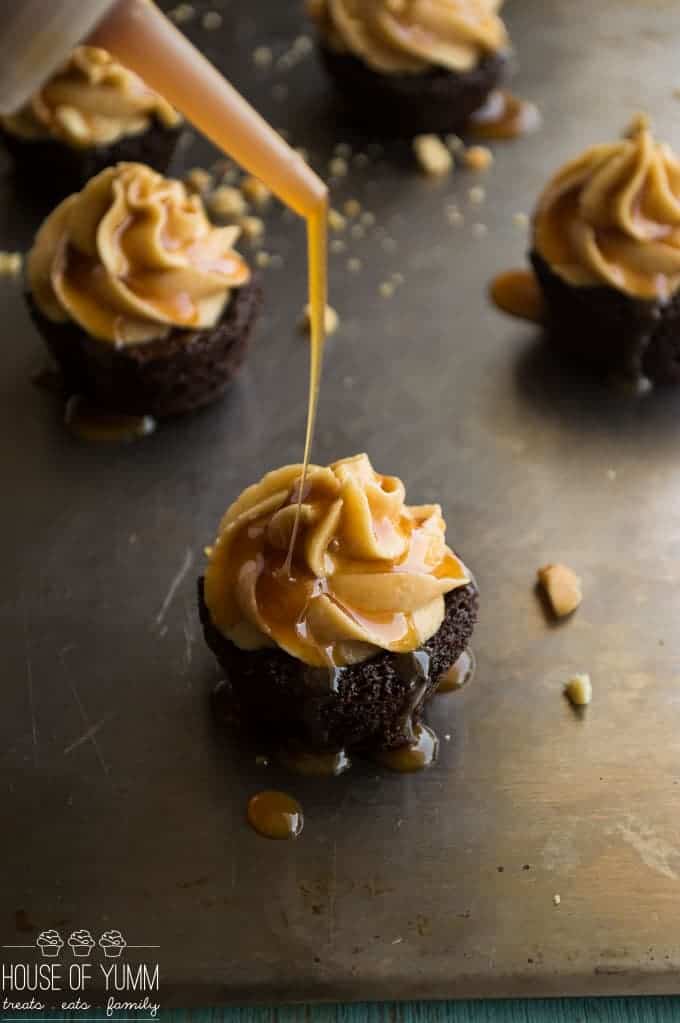 Agh!!  Just look at that caramel drizzle.  Is it weird that I get so happy about the combination of chocolate and caramel?  Please tell me you do too.  I made these little treats to share with my friend Nicole over at Or Whatever You Do.  Let me just take a moment to tell you a bit about Nicole.  She rocks!  She is a SuperMom.  And if anyone deserves an afternoon delivery of coffee, candy, and cola it's her!  She just adopted two children, her nephews, which brings her to having 7 children.  Plus she works, she blogs, she cooks, she cleans, she does it all!  I hope she takes a moment out of her day to enjoy one of these Snickers Brownies Bites.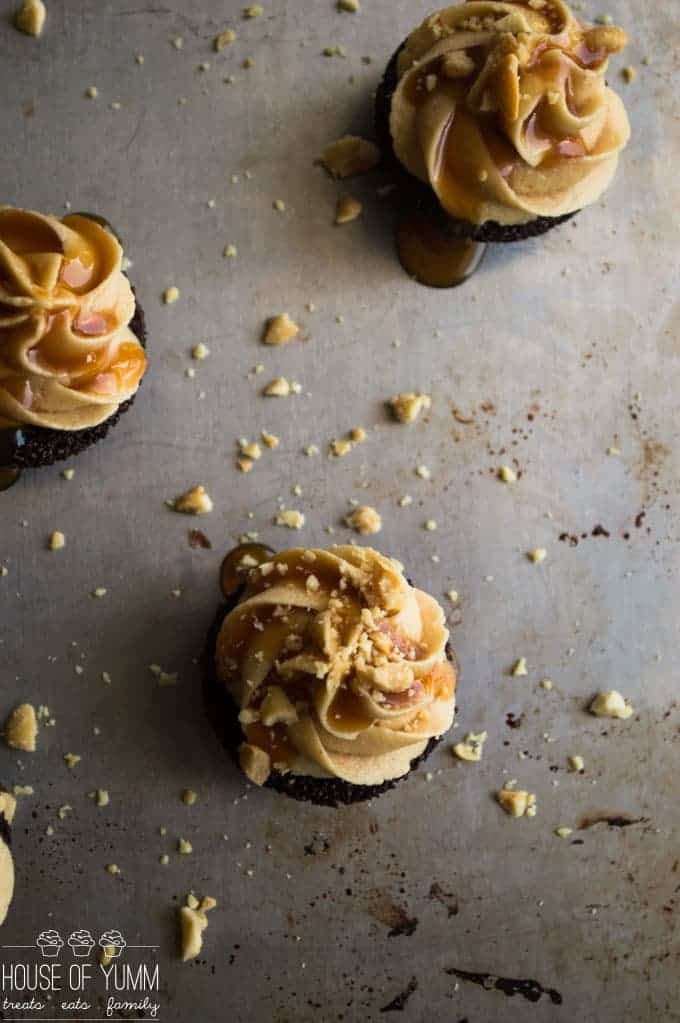 Now give a click on over to Or Whatever You Do to snag the recipe for these bad boys.
Follow me on Instagram @houseofyumm and tag me when you make a recipe.  I love seeing your creations! 
I hope you enjoy the recipe!  Follow along on my cooking adventures:
FACEBOOK | PINTEREST | GOOGLE+ | TWITTER | INSTAGRAM | BLOGLOVIN
More Mini Desserts To Enjoy: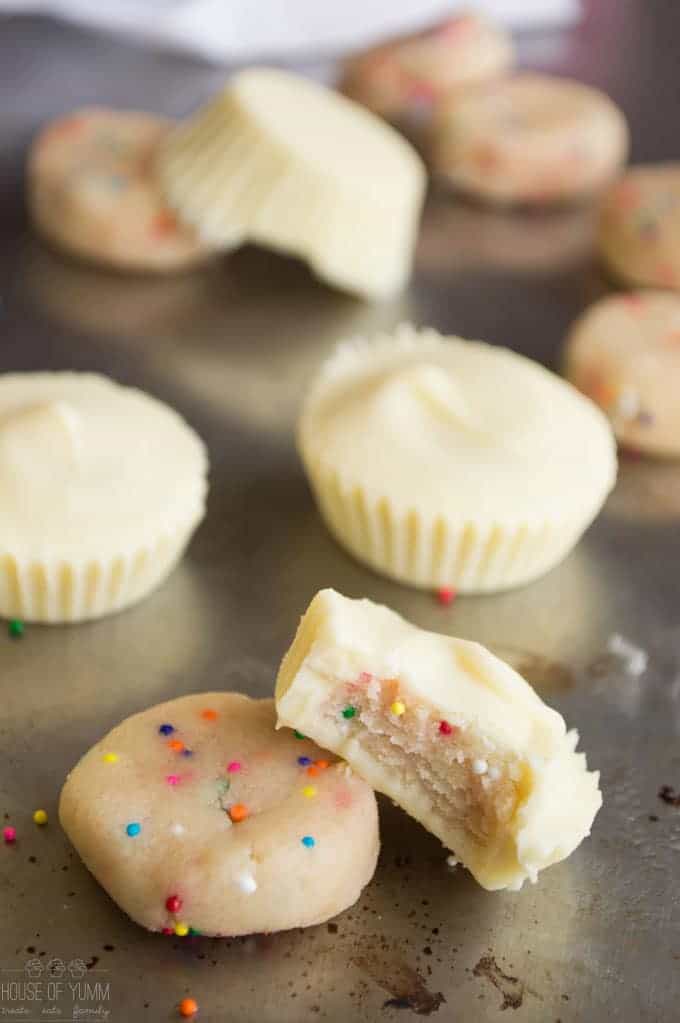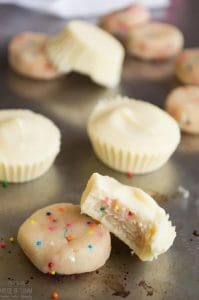 White Chocolate Cake Batter Cups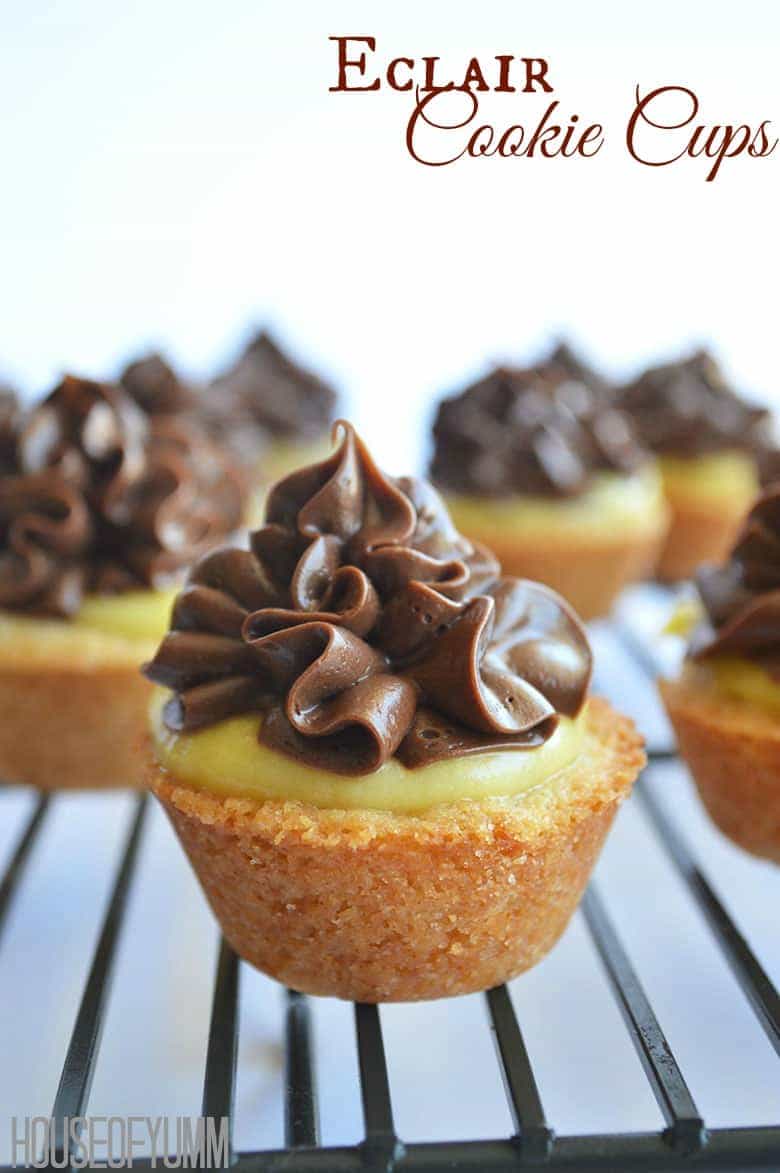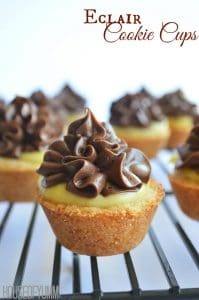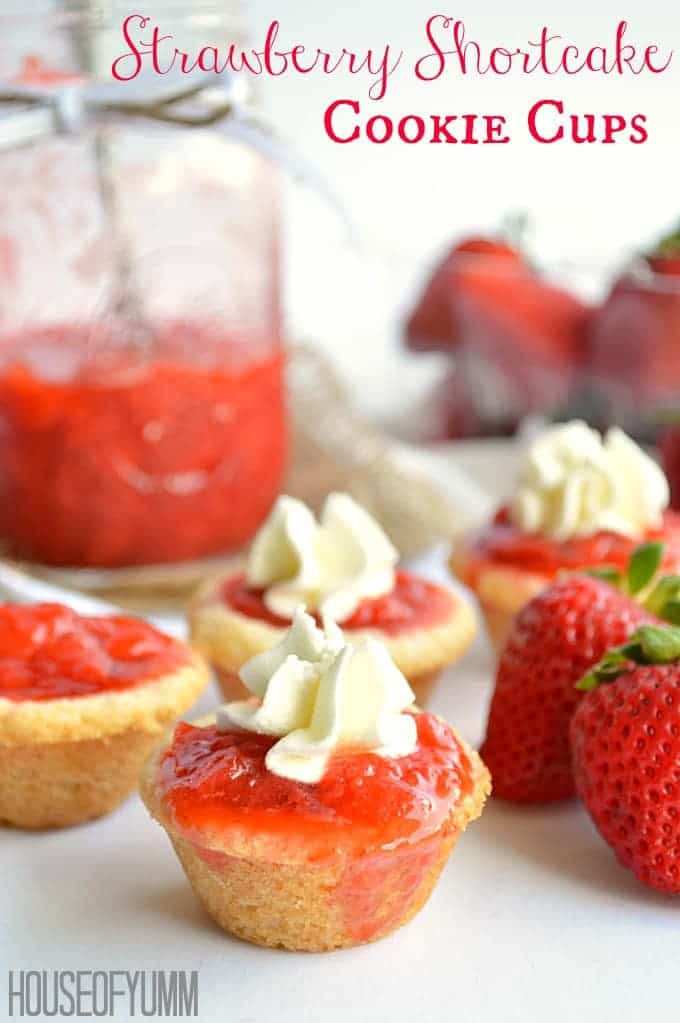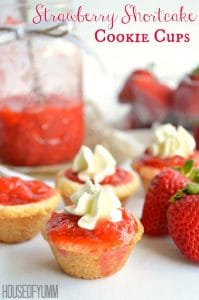 Strawberry Shortcake Cookie Cups
29