Strawberry & Banana Smoothie layered with fresh fruit and granola.  Beautiful, healthy, and refreshing!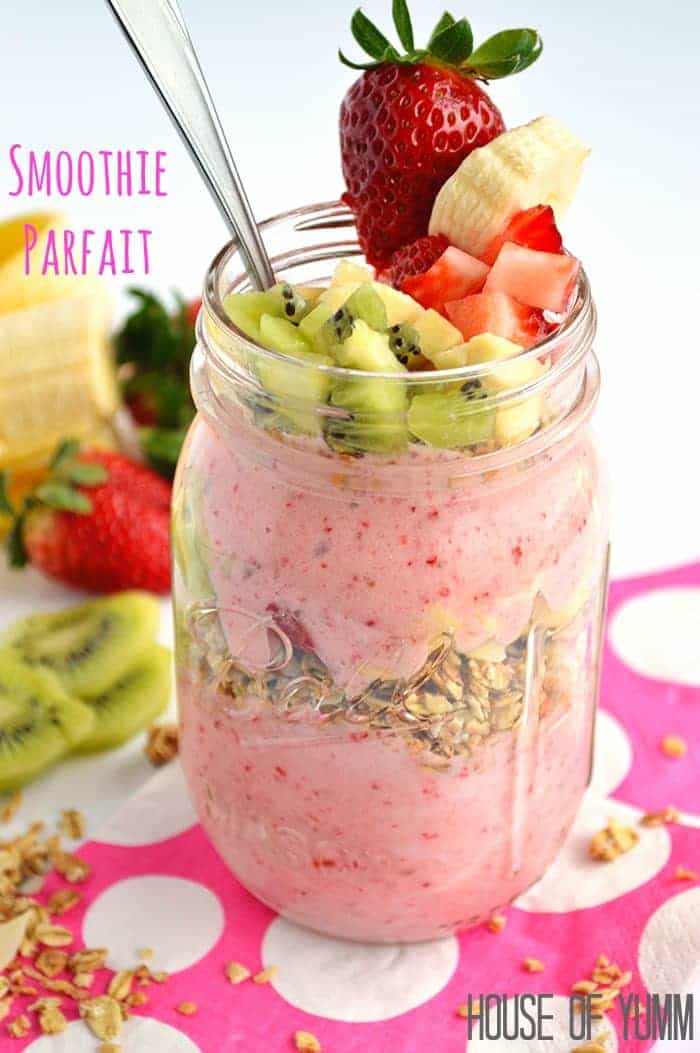 Smoothie parfaits.  My new love.  So cold, refreshing, easy to make, and customizable!  This one that I'm sharing the recipe for starts with a strawberry banana smoothie, it's my favorite, some delicious fruits and granola.  But you could really make any smoothie into a parfait!  All it takes is layering it up.  This is definitely filling.  One of these is definitely a meal for me.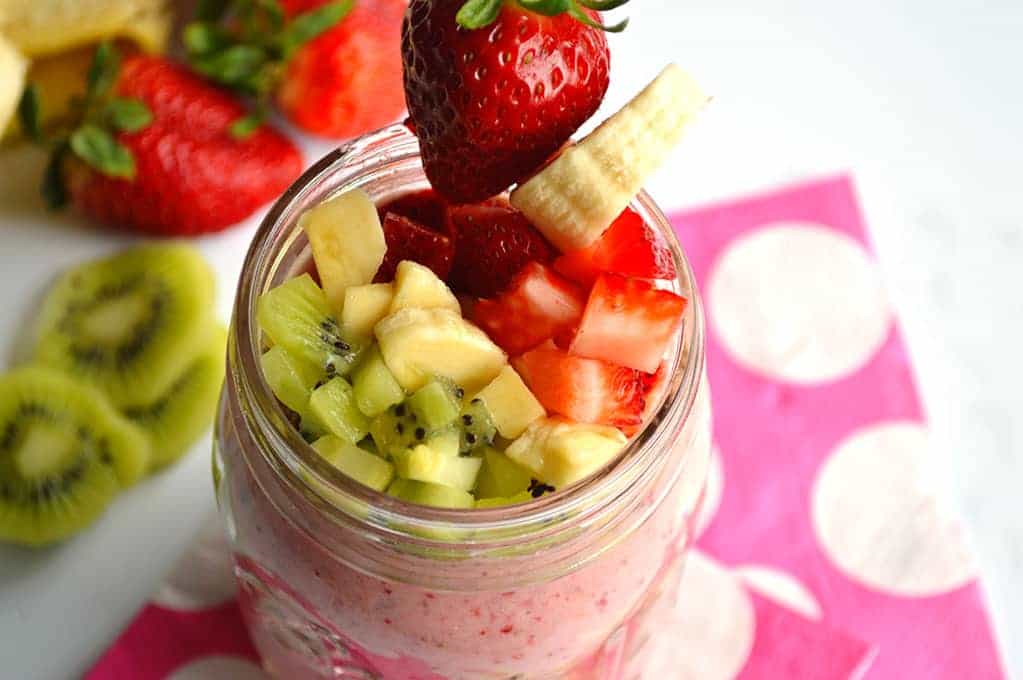 My kids thought this was the best treat ever.  Who needs ice cream when you can have a full serving of all this delicious fruit!?  And it looks so pretty, that's the trick.  I love to trick the kids with healthy foods.  But honestly, this one was more for me.  I find that chasing after my youngest doesn't leave me much time to feed myself during the week.  She's always up to something.  Usually conning me into letting her play in the sink so she can set up a tea party on the counter with hundreds of little cups full of water.  Anyways… I can definitely spare a couple of minutes to blend up some yogurt, milk, and fruits.  Then just toss it all together in a bowl if you're in a rush!  Not as pretty, but still as delicious!
I hope you enjoy the recipe and will follow along on my cooking adventures:
 FACEBOOK | PINTEREST | GOOGLE+ | TWITTER | INSTAGRAM | BLOGLOVIN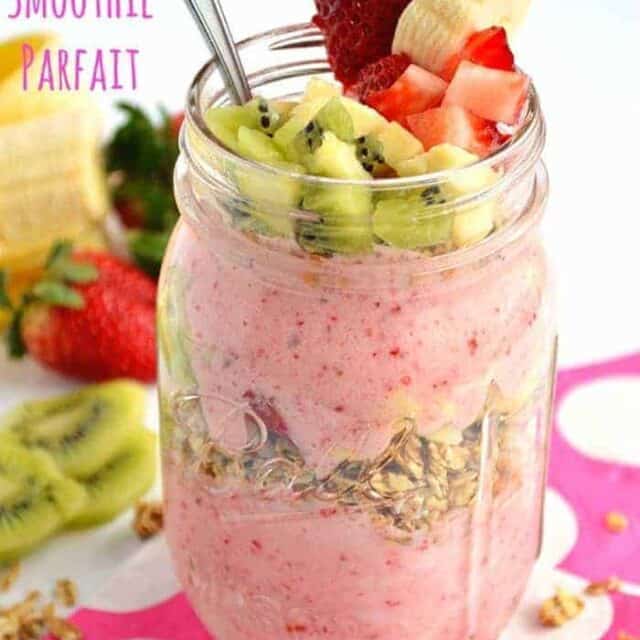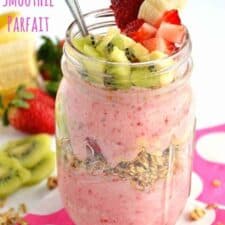 Smoothie Parfait
Strawberry and banana smoothie layered with granola and fresh fruit. Healthy, pretty, and refreshing!
Ingredients
½ cup greek yogurt, Vanilla or plain
¼ cup almond milk
2 bananas
½ cup frozen strawberries
¼ cup granola
½ cup fresh strawberries, chopped
1 kiwi , chopped
Instructions
In a blender or processor add the greek yogurt, almond milk, 1 banana, and the frozen strawberries. Blend until smooth and no large chunks remain. Pour about 1/4 cup of the smoothie into a cup or jar. Layer with granola, and chopped fresh fruit. Add another small amount of the smoothie on top of the fruits. Top with granola and chopped fruit.
Nutrition
Calories: 238kcal, Carbohydrates: 46g, Protein: 9g, Fat: 4g, Saturated Fat: 1g, Cholesterol: 3mg, Sodium: 66mg, Potassium: 694mg, Fiber: 5g, Sugar: 23g, Vitamin A: 115IU, Vitamin C: 52mg, Calcium: 127mg, Iron: 1mg
 More Healthy Options for You: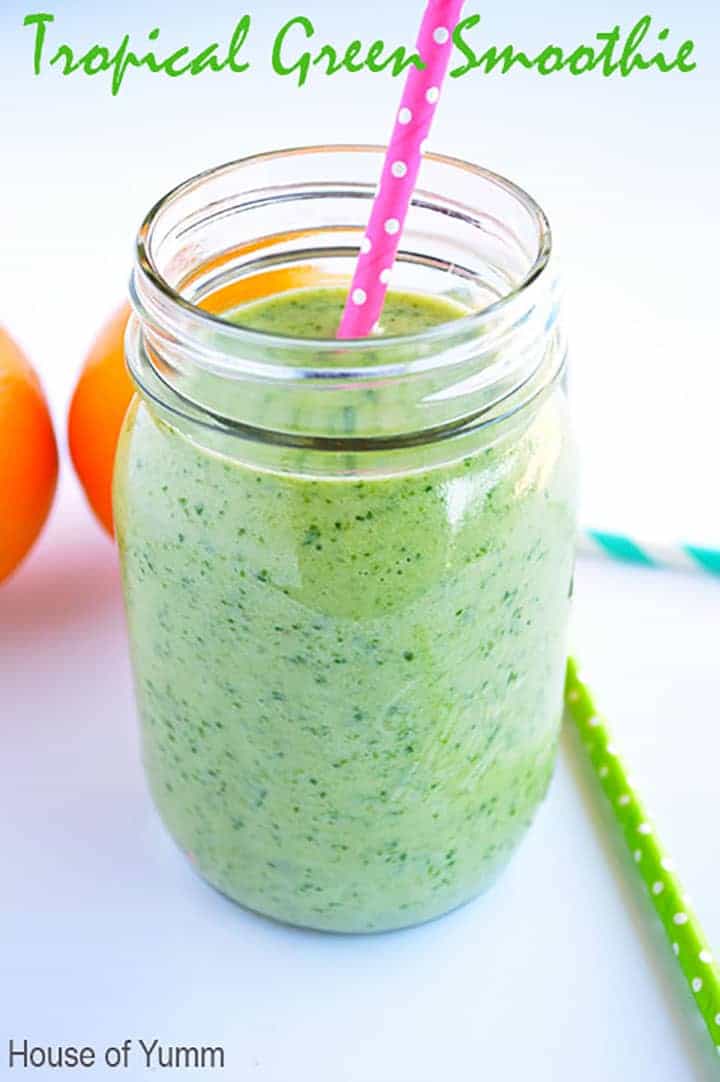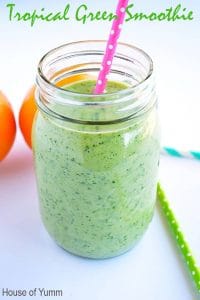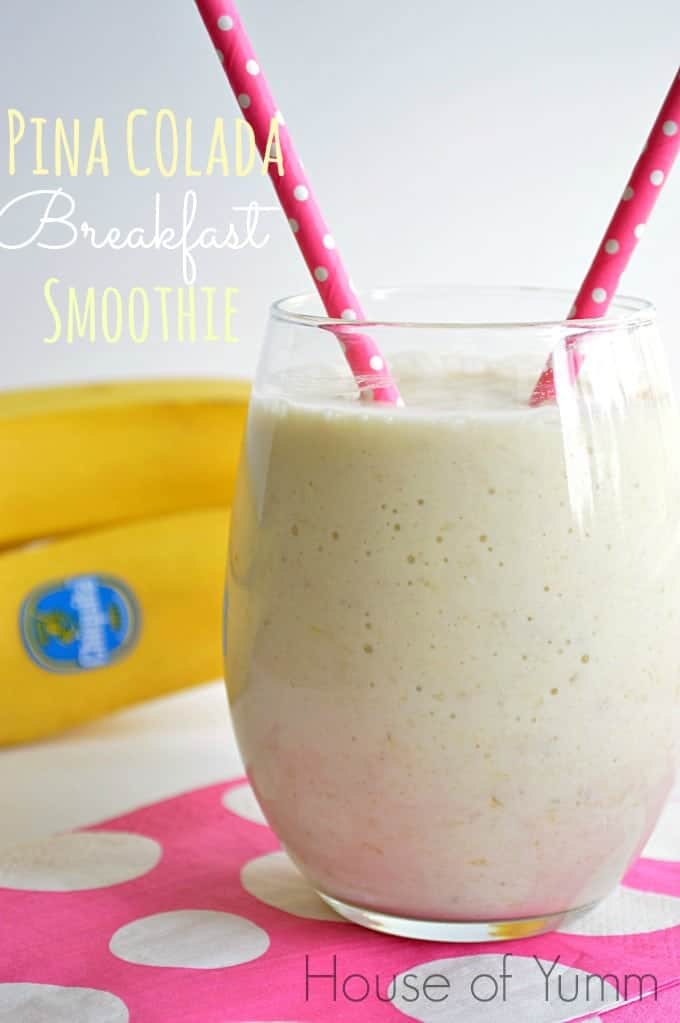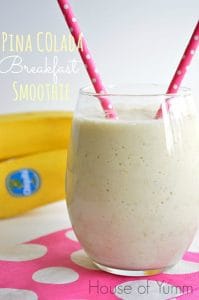 Pina Colada Breakfast Smoothie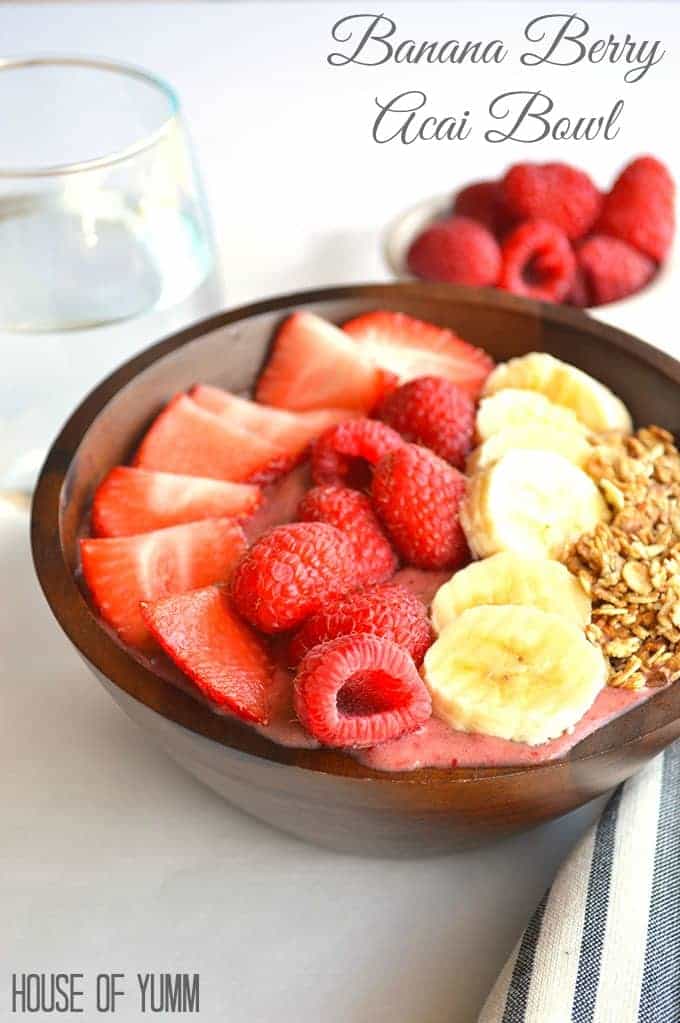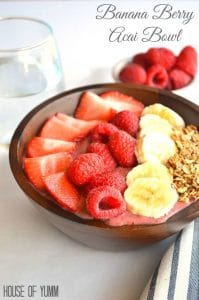 House of Yumm is a participant in the Amazon Services LLC Associates Program, an affiliate advertising program designed to provide a means for us to earn fees by linking to Amazon.com and affiliated sites.