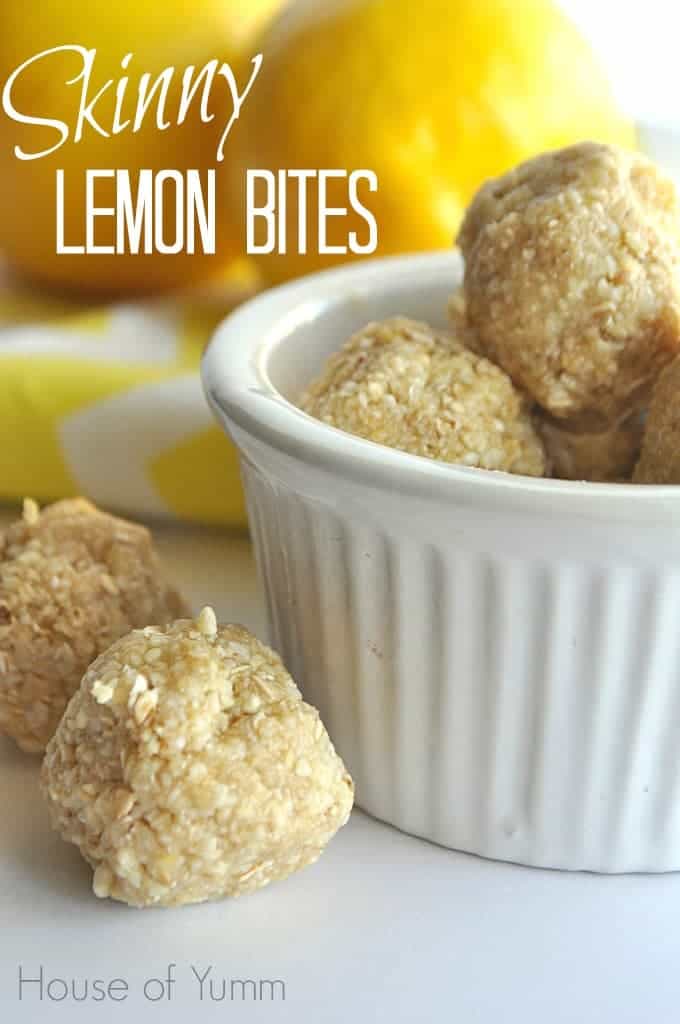 These no bake skinny lemon cookie dough bites are gluten free, vegan, and ready in 5 minutes!
I don't know about you guys, but the weather here in Southern California is starting to get a little ridiculous! It's been so warm. This last weekend we spent at the park with the kids playing soccer, taking them to the pool for swimming, and picnicking outside. I think we completely skipped over winter, and perhaps already have moved past Spring and right on into Summer. Which is a major bummer!!! Spring is my favorite season!
So instead of enjoying the season of Spring outside, I've decided to bring the taste of Spring into my kitchen.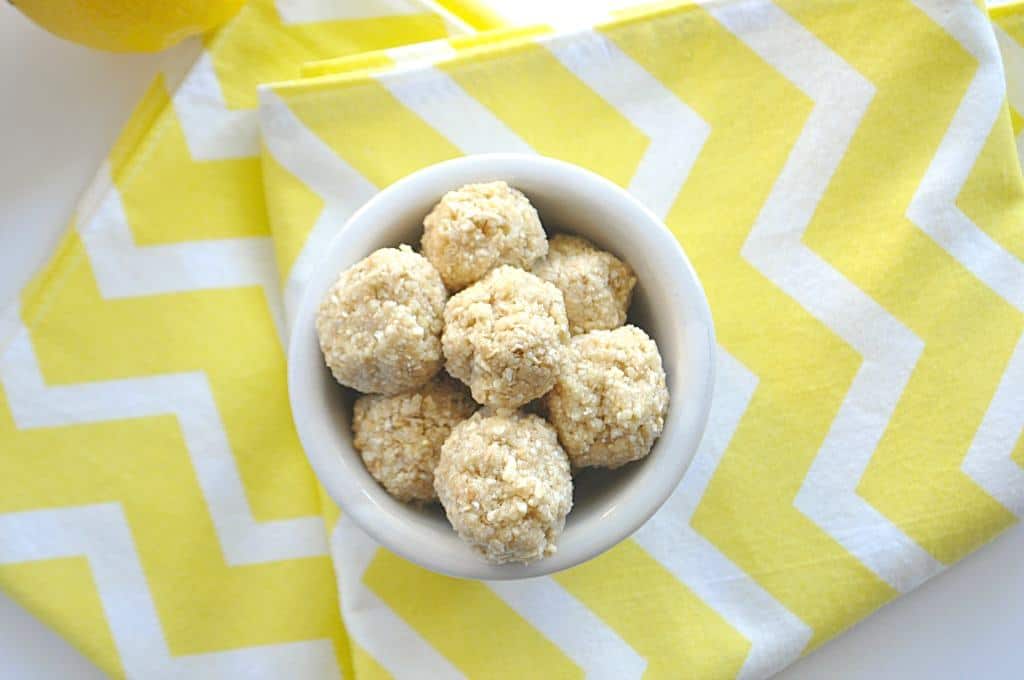 These healthy little bites of citrus-y springtime are so quick and easy to make. And they taste divine!
How I wish I could survive on cupcakes and milkshakes and whatever else I can develop in my little kitchen here. But sadly I can't. So to make myself feel better I made these little tasty treats.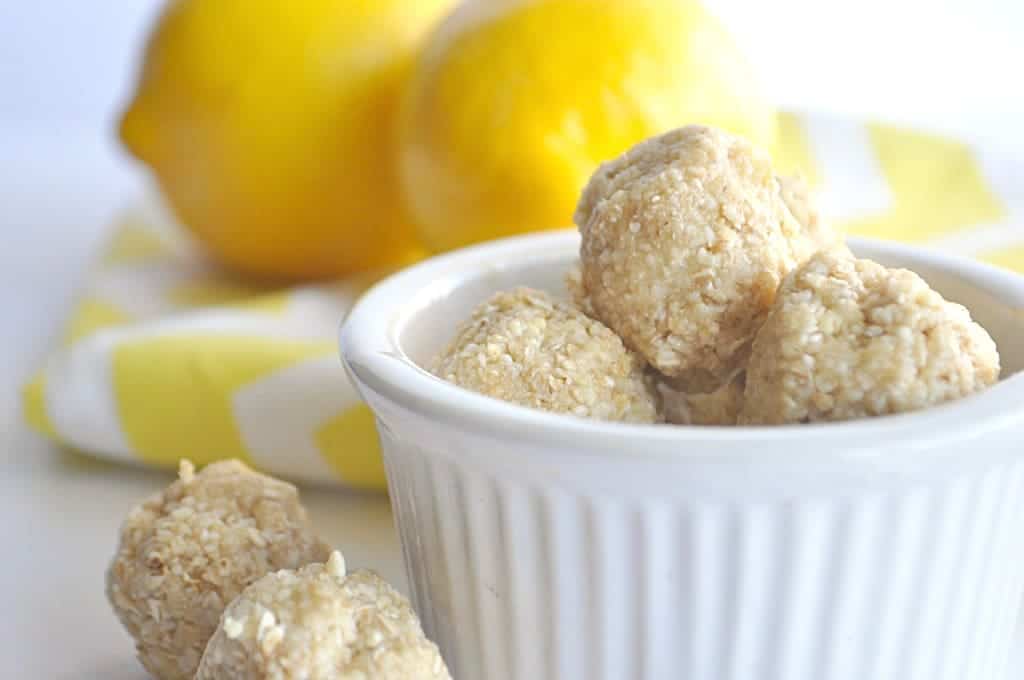 These little lemon bites, which really do taste like a lemon cookie dough, are actually healthy. They are also gluten free and vegan.
The recipe for these makes about 2 servings. And I wish I could tell you how they store and how long they will last for, but it seems every time that I make them, they quickly disappear!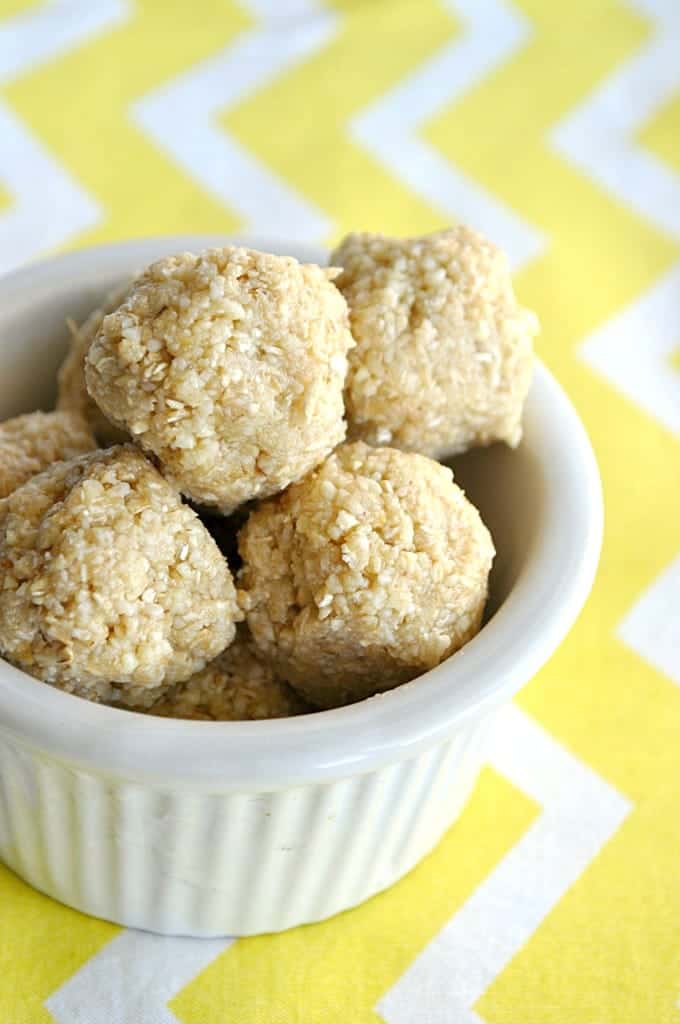 There is nothing better than yummy treats that I can snack on during the day that are actually good for me to eat!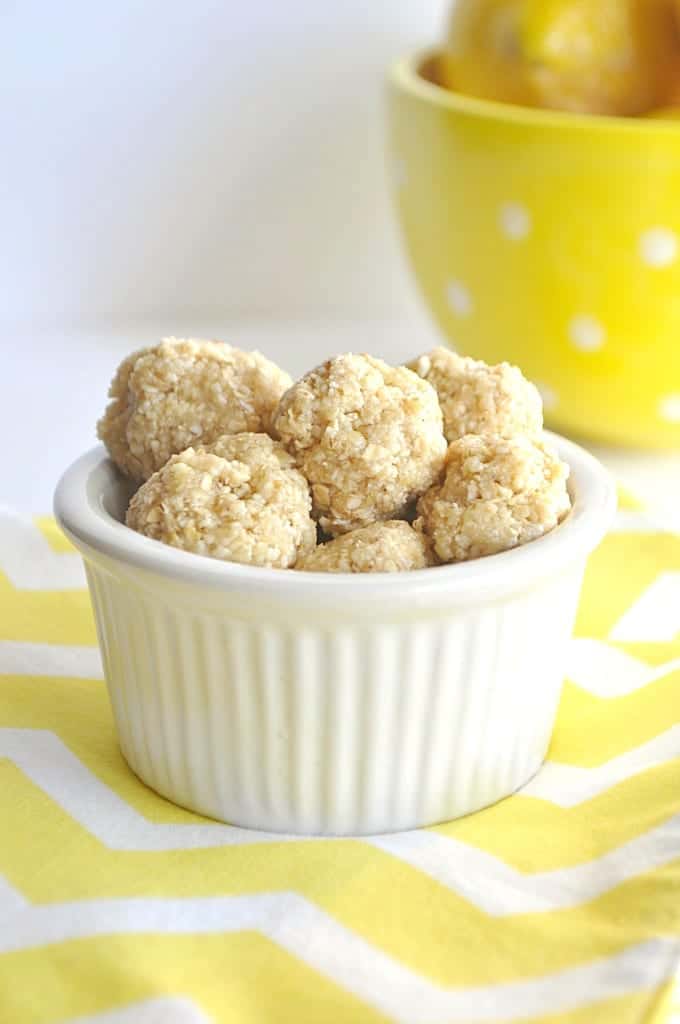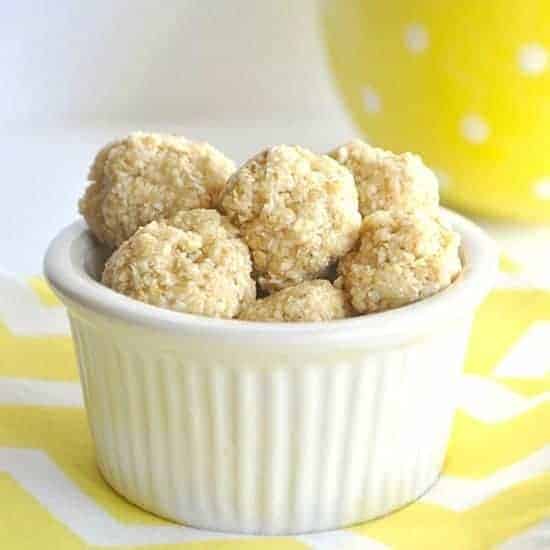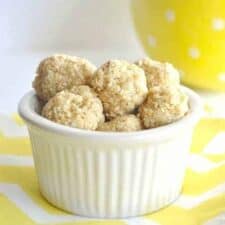 Skinny Lemon Bites
These no bake skinny lemon cookie dough bites are gluten free, vegan, and ready in 5 minutes! 
Ingredients
½ cup raw unsalted cashews
¼ cup rolled oats
2 tbsp maple syrup, or honey
¼ tsp lemon extract
Instructions
Process the cashews and oats together in a food processor until there are no big pieces left.

Add in the agave nectar and the lemon extract and pulse briefly to mix together.

Scoop out the mixture with a spoon and roll into small balls by hand, the mixture will be slightly sticky and will hold shape.
Nutrition
Calories: 68kcal, Carbohydrates: 8g, Protein: 2g, Fat: 4g, Saturated Fat: 1g, Sodium: 2mg, Potassium: 74mg, Fiber: 1g, Sugar: 3g, Calcium: 10mg, Iron: 1mg
Other Lemon Treats!
Lemon Cupcakes with Maple Frosting
House of Yumm is a participant in the Amazon Services LLC Associates Program, an affiliate advertising program designed to provide a means for us to earn fees by linking to Amazon.com and affiliated sites.