These Skinny Chocolate Muffins are dreamy and chocolate-y.  Bursting with bits of melted chocolate chips making this healthy breakfast as enjoyable as eating a brownie.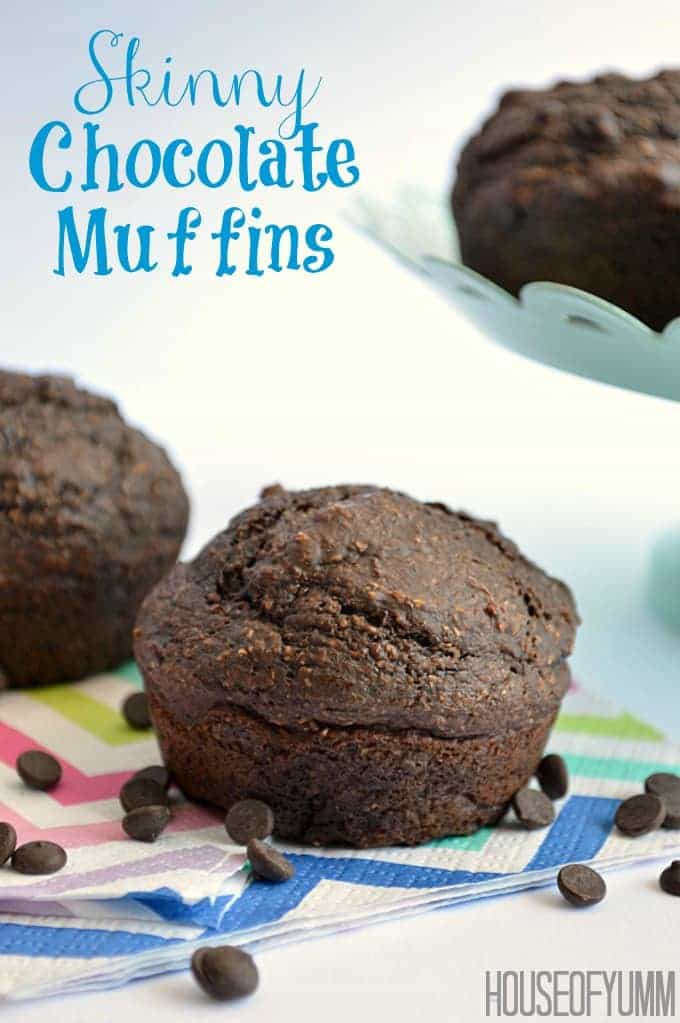 Raise your hand if you like to start your day with brownies!  I know I do.  Unfortunately, it's not always a healthy option.  Which is where these Skinny Chocolate Muffins come in.  These muffins are completely healthy.  No oils, no refined sugars, no eggs, made with whole white wheat flour.  They may be skinny, and healthy, but they are absolutely bursting with chocolate!  These chocolate muffins are now my favorite way to start my day.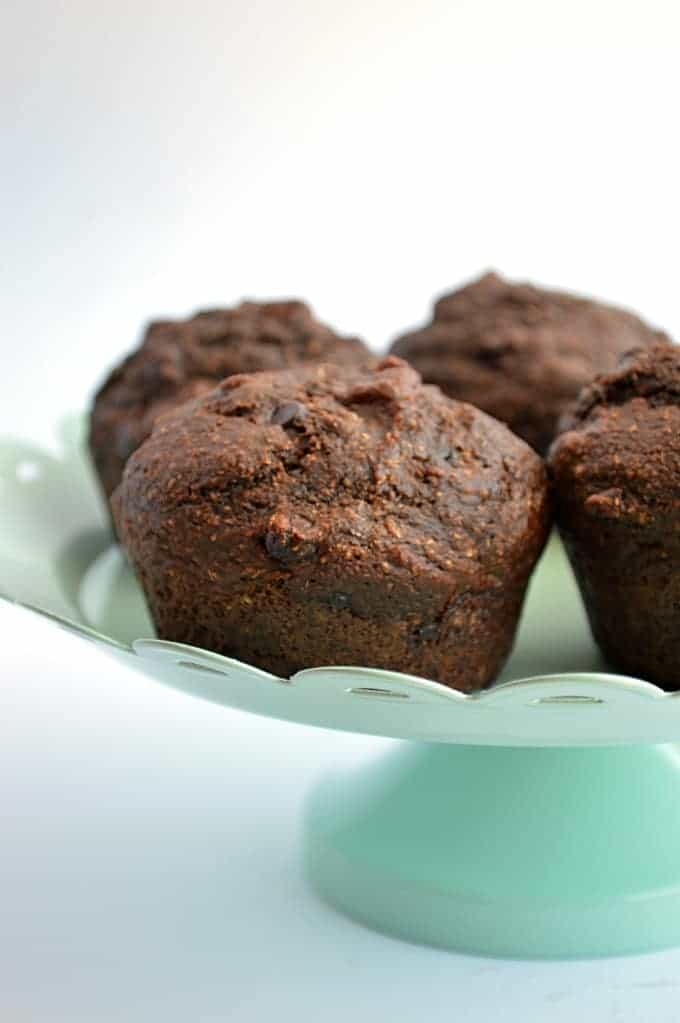 These muffins are made super moist by using unsweetened applesauce and greek yogurt in place of the oil.  I also replaced sugar with agave nectar.  If you don't have this on hand you could also use honey, or maple syrup.  Each of these muffins is only about 95 calories.  And I can think of no better way to enjoy 95 calories than with these muffins!
Using mini chocolate chips ensures that you will have a little bit of melty chocolate in each bite.  Which is what makes these skinny chocolate muffins so fudge like.  The recipe calls for 1/4 a cup of chocolate chips, but you can feel free to add just a smidge more.  Shh..I won't tell.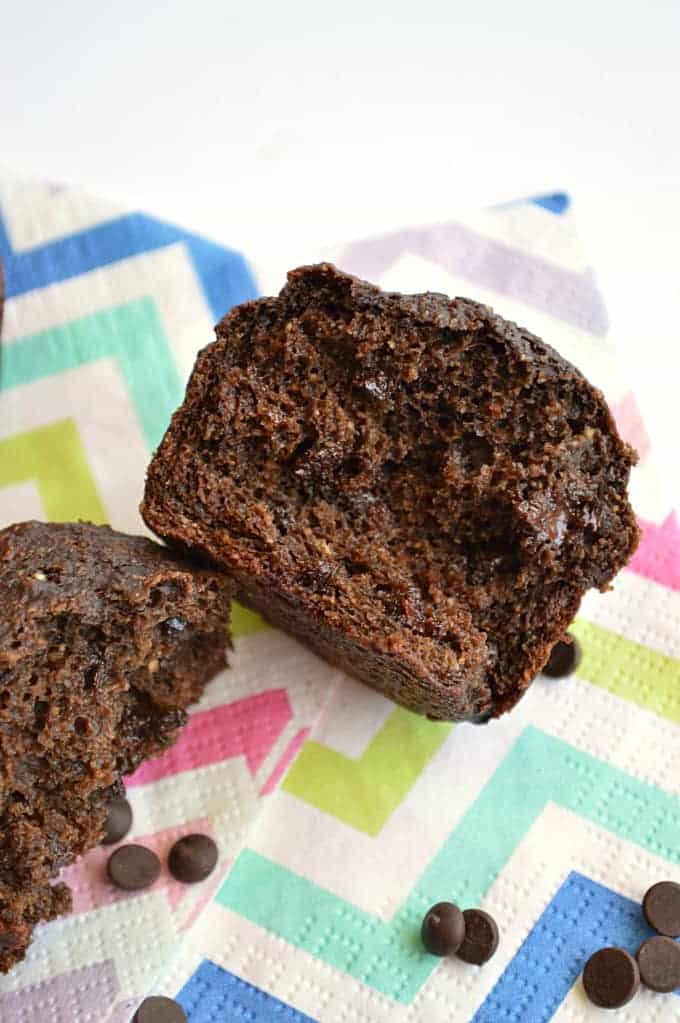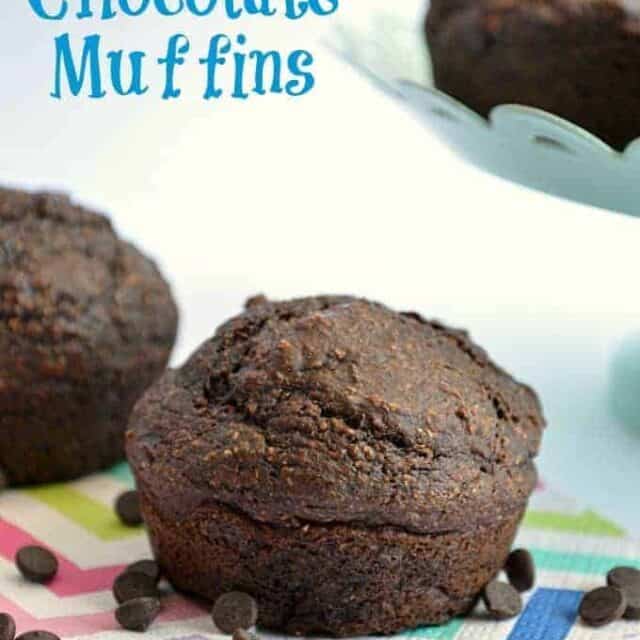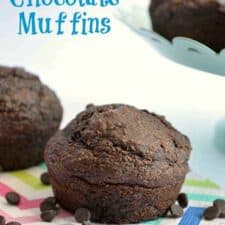 Skinny Chocolate Muffins
Skinny Chocolate Muffins. Made with Whole Wheat Flour, egg free, oil free, no refined sugars. Tastes like a fudgy brownie!
Ingredients
1 cup white whole wheat flour
1 tsp baking powder
1 tsp baking soda
½ tsp sea salt
¾ cup greek yogurt
¾ cup unsweetened applesauce
½ cup agave nectar
1 tsp vanilla extract
⅓ cup cocoa powder
¼ cup mini chocolate chips
Instructions
Preheat oven to 375°F. Grease a muffin tin and set aside.

In medium mixing bowl combine the white wheat flour, the baking powder, baking soda and salt. Set aside.

In another medium mixing bowl add the greek yogurt, applesauce, agave, and vanilla extract. Stir to completely combine.

Slowly add the dry ingredients into the bowl of wet ingredients. Stir until just combined. Pour in the cocoa powder, stirring until fully combined. Fold in the chocolate chips.

Spoon 1/4 cup of batter into muffin tins. Should make exactly 9 muffins.

Bake for 15-18 minutes or until a toothpick inserted in the center comes out clean. Remove to a wire rack to cool completely.
Nutrition
Calories: 135kcal, Carbohydrates: 27g, Protein: 4g, Fat: 2g, Saturated Fat: 1g, Cholesterol: 2mg, Sodium: 334mg, Potassium: 102mg, Fiber: 3g, Sugar: 14g, Vitamin A: 17IU, Vitamin C: 1mg, Calcium: 67mg, Iron: 1mg
More Breakfast Recipes from House of Yumm: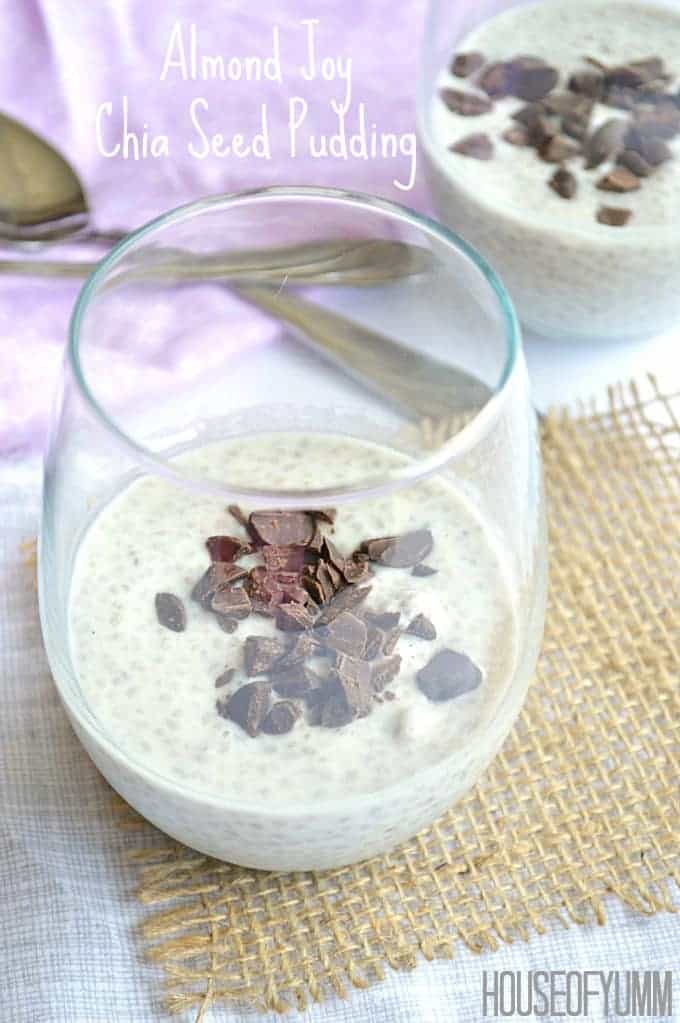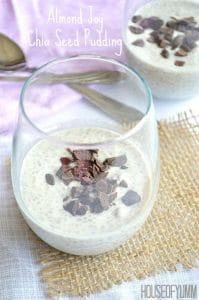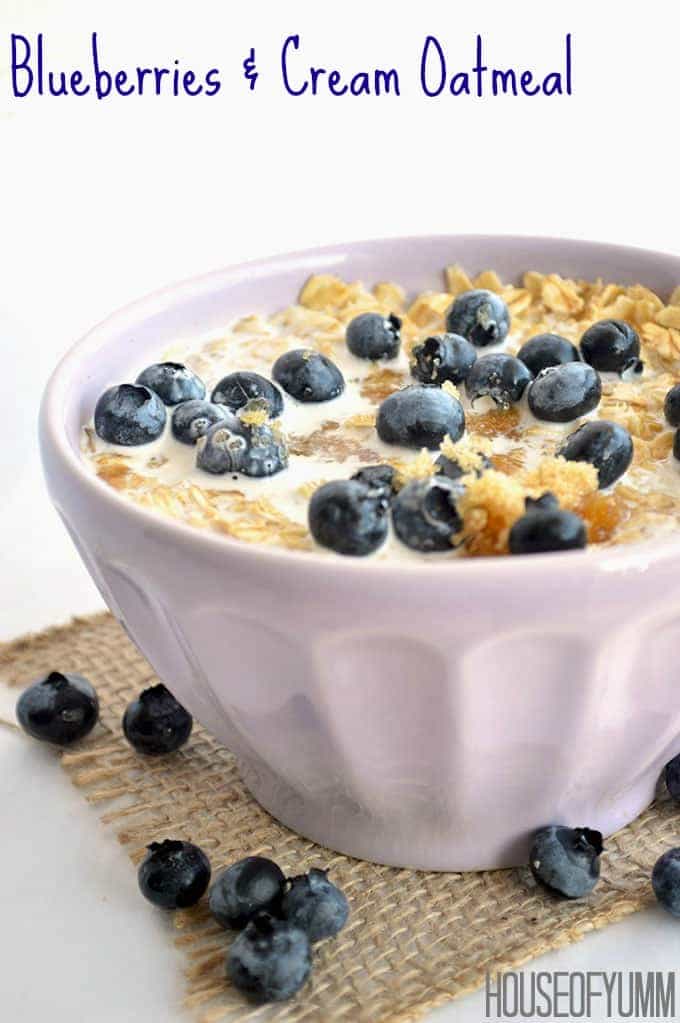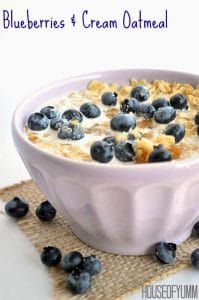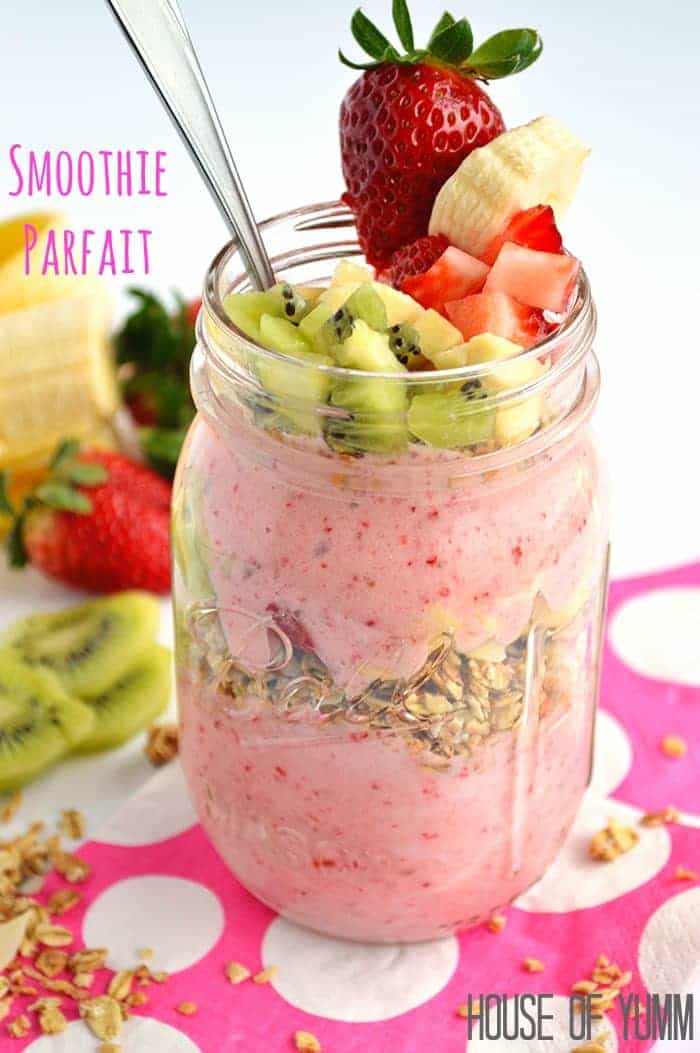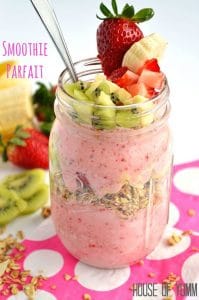 House of Yumm is a participant in the Amazon Services LLC Associates Program, an affiliate advertising program designed to provide a means for us to earn fees by linking to Amazon.com and affiliated sites.