This ultimate breakfast sandwich is made with Pillsbury Toaster Scrambles, egg, bacon, sausage, and ooey gooey melty cheese.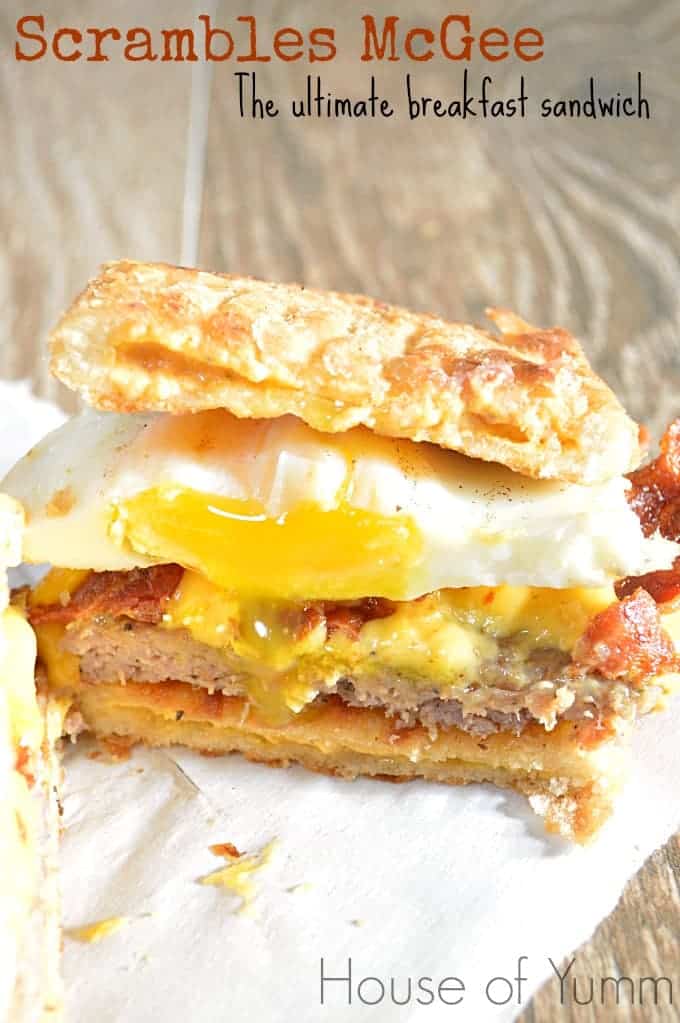 Remember my husband?  Let me refresh your memory.  Ramen Grilled Cheese.  That's right.  That was him.  That recipe was featured on Good Morning America, don't believe me?  You can check it out here.  Do we really need to discuss how the recipe that received the most attention was his and not mine?  No.  We don't.  In fact I didn't even notice…  🙄
Needless to say, since that masterpiece, he has been hard at work to astonish and amaze yet again.  And here he is to tell you all about it!
Look whos back! Thats right! Kruz is in tha house!!  hah… ok lets get down to business. The world of food today is getting crazier and crazier with things like the The KFC double down, the Jack-in-the-Box munch-e meals the Taco Bell breakfast taco….. what do all these things have in common? Well, they're all epic-ly amazing ideas with combinations  that you would never think to make yourself. Cheese sticks on a sandwich? Fried chicken as a bun? A waffle for the taco shell?! It's like they stepped into my dreams and created pure heaven with these ingenious combinations!!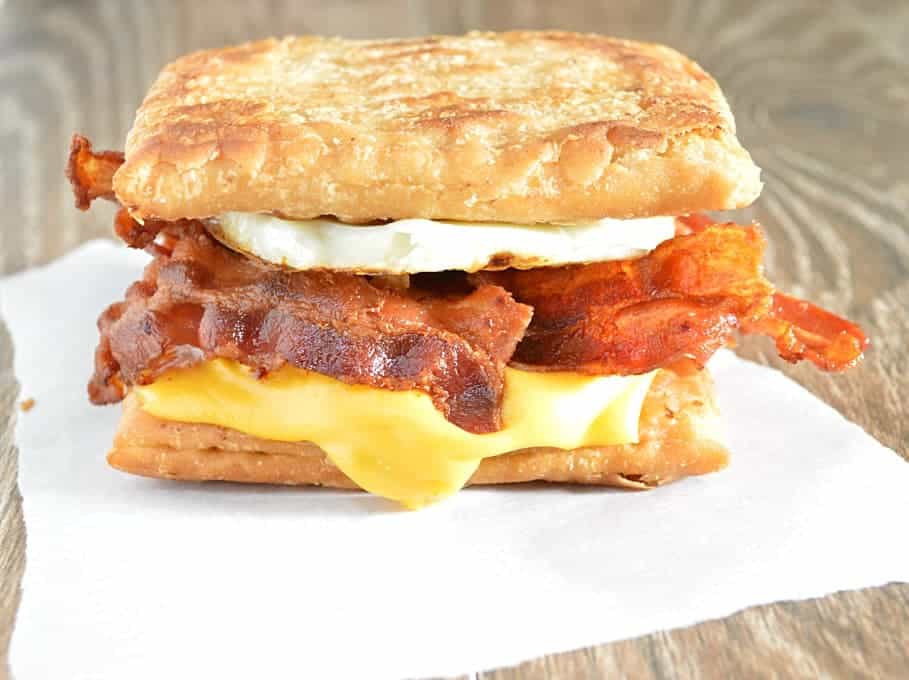 These wild ideas are where I found my inspiration for my next masterpiece. Why? Because there is always a time when the night is through, and you're desperately hungry! And not just for something simple and plain, but its those nights where your hungry for something outlandish! Something that is just so so bad but so so good! That is what I tried to do for you here…so without further adieu I bring to you THE SCRAMBLES McGee!!!!  The ultimate breakfast sandwich!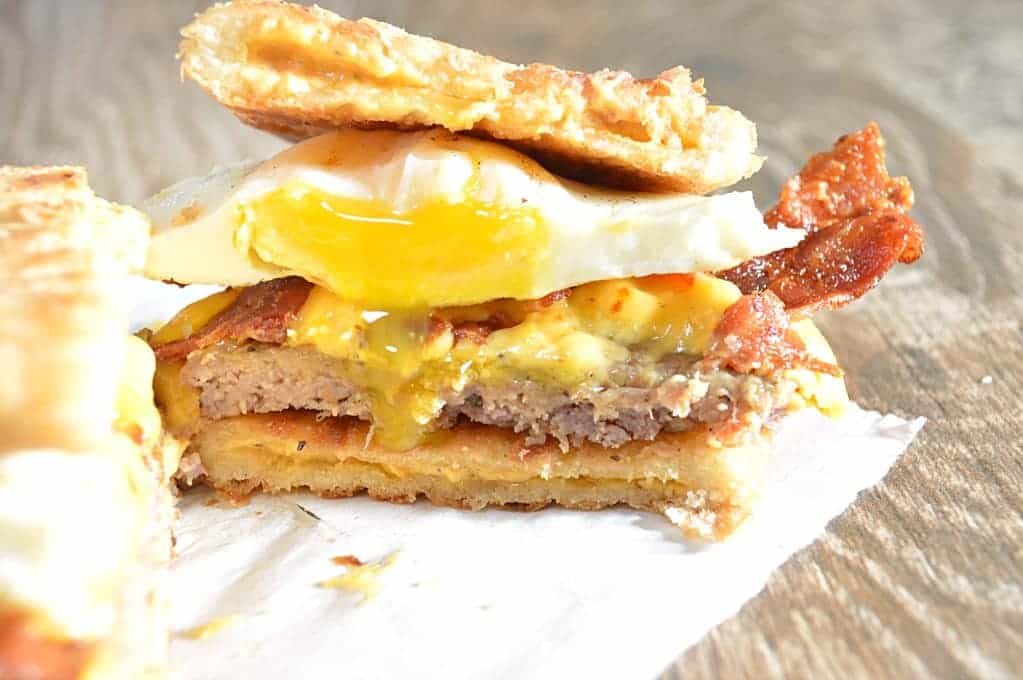 Yeah! You read that right! Scrambles McGee! How did that name come about? well, Up late one night texting with my friend Derrick. I messaged him because I was certain he could come up with something great! After many names back and forth like "The Skalliwag", "Pork Patrol", and "Judge Pork"hahaha I was certain that we wouldn't pick a name that we liked.  Then we asked ourselves what would we call something back in the day that was in excess of itself…. well you may have done this before, you just throw McGee at the end of it and bam! Scrambles McGee was born! Let me stop being a rambler McGee and tell you about this ultimate breakfast sandwich treat.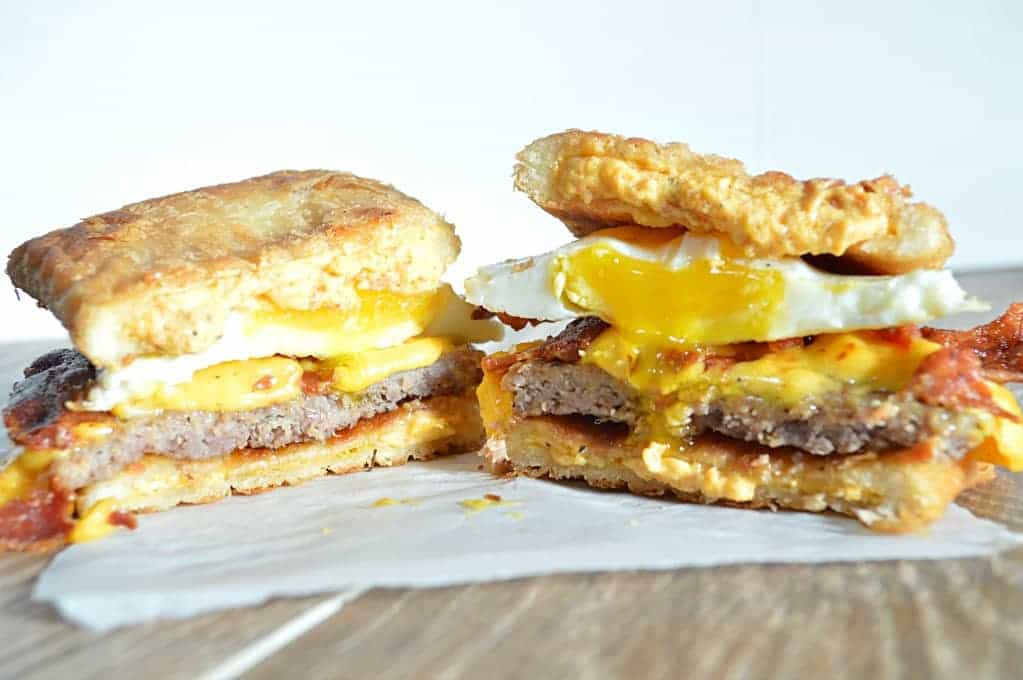 A sunny side up egg, atop a delicious sausage patty with  a bed of bacon strips! and of course…  Cheese! The best part usually is the cheese right? But not in this case…….ok, are you ready for this?……as the bread….. 2 Pillsbury Toaster Scrambles!!!!!!!! Yes, you heard me right…Pillsbury Toaster Scrambles.  (applause) Yeah I know! GENIUS, GENIUS, GENIUS!!!!!
THANKS SO MUCH FOR VISITING! NEVER MISS A RECIPE FROM THE HOUSE OF YUMM! 
Kruz
Serves 1
Scrambles McGee
The ultimate breakfast sandwich made with Pillsbury Toaster Scrambles, bacon, sausage, egg, and cheese.
15 minCook Time
15 minTotal Time
Ingredients
2 toaster scrambles
3 strips of bacon
2 slices of cheese
1 sunny side up egg
1 sausage patty
Instructions
Cook the bacon in a frying pan over the stove. Turning over to cook both sides until fully cooked. Drain the grease. Set the bacon aside.
Cook the sausage patty in a frying pan. Cook until browned on both sides. Set aside. Drain the grease.
Cook one egg sunny side up. We used an egg ring to make ours, you can also make them regular sunny side up or your method of choosing.
Toast the toaster scramble in a frying pan, about 3 minutes on each side, or until crispy on both sides.
Assemble into sandwich with the slices of cheese.
Enjoy!
7.6.4
295
https://houseofyumm.com/scrambles-mcgee/
Love crazy meals?! Check these out too!!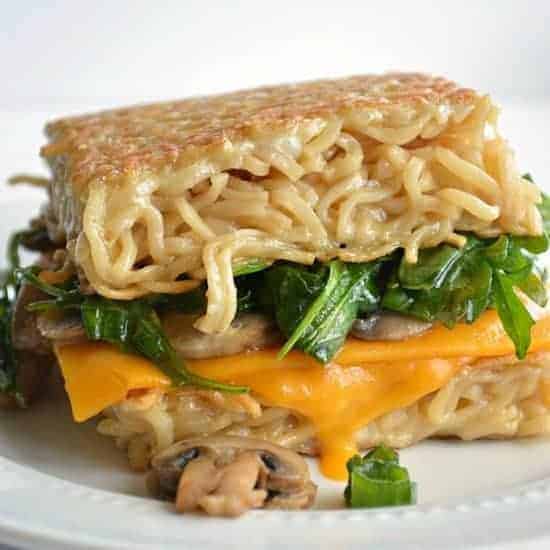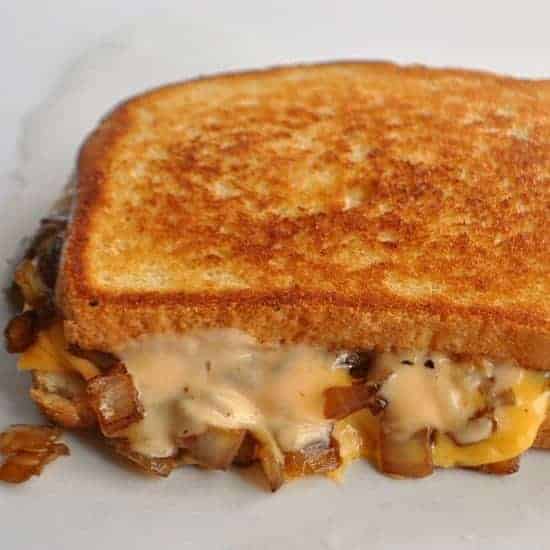 Grilled Cheese Animal Style